Happy Friday & Happy Cinco de Mayo!
Last Spring, Henry and I roadtripped to Texas with my parents. Brandon stayed home to work (poor guy) but he was probably glad he wasn't able to make it. About three days into our trip, I came down with the flu while we were in San Antonio. The real flu, ya'll. As in Influenza A. It's not something I'd wish on anyone! But luckily my parents were there to help with Henry, and amazingly nobody else got the flu. I'm not quite sure how that happened, but I was glad!
We made a stop in Waco, Texas before I got sick, and I had my heart set on checking out Magnolia Market. Because if you know me, you know that Joanna Gaines is my hero. ;) We pulled up and the line to get in was wrapped around the building…but we decided to brave it anyway. And I'm glad we did!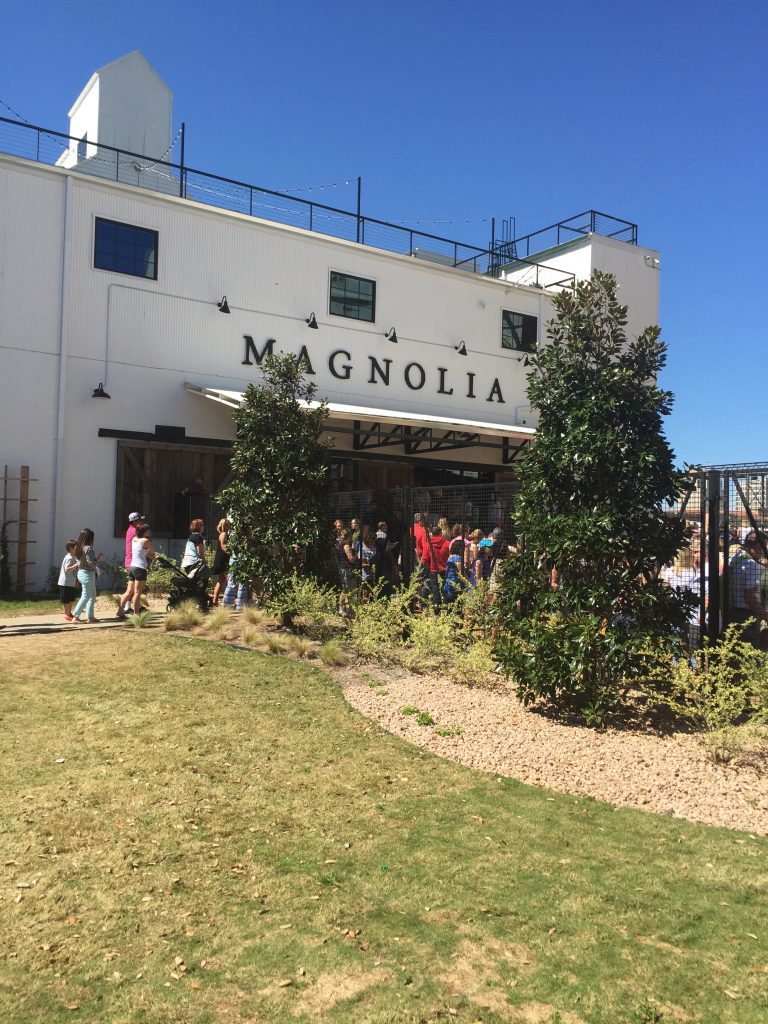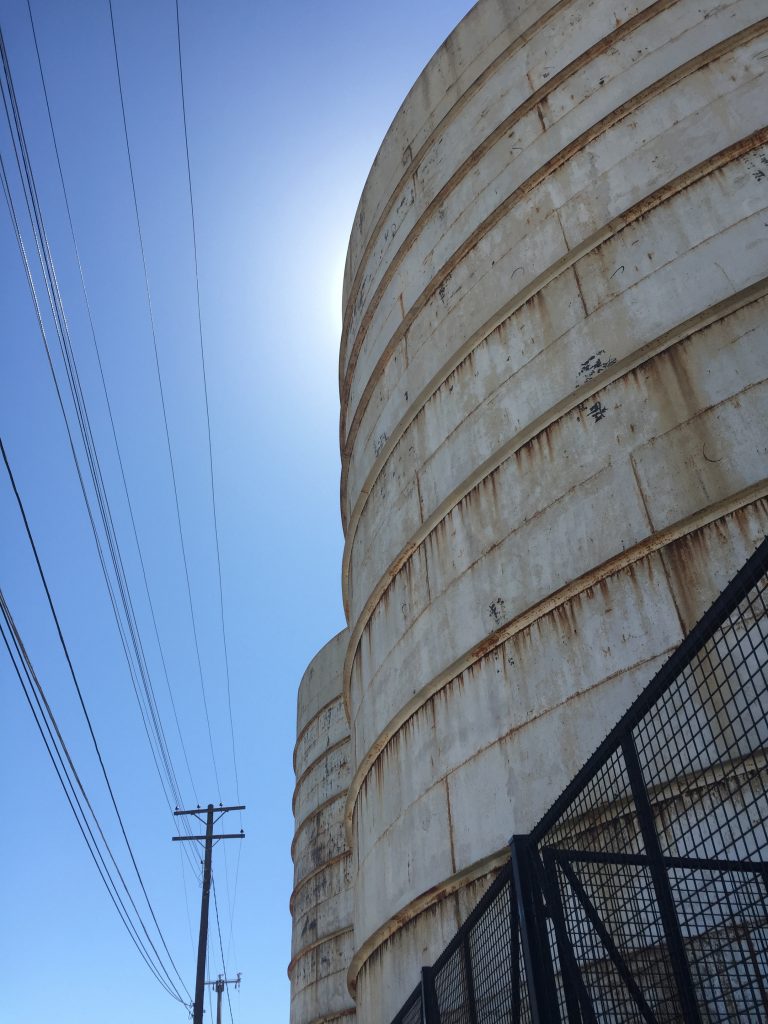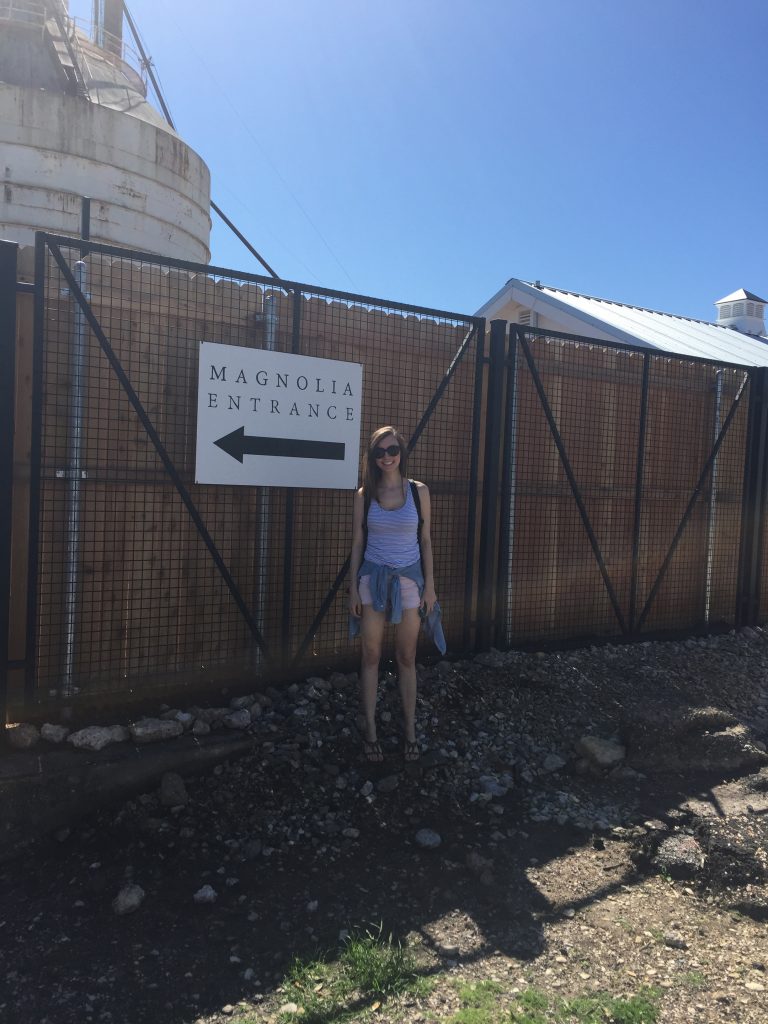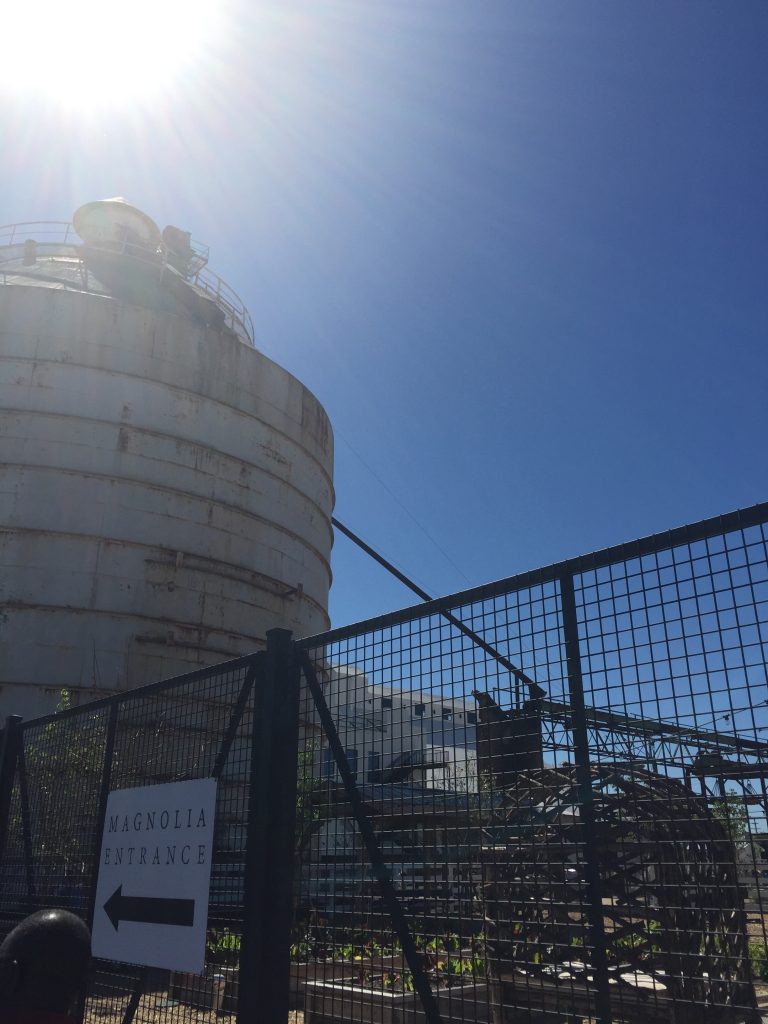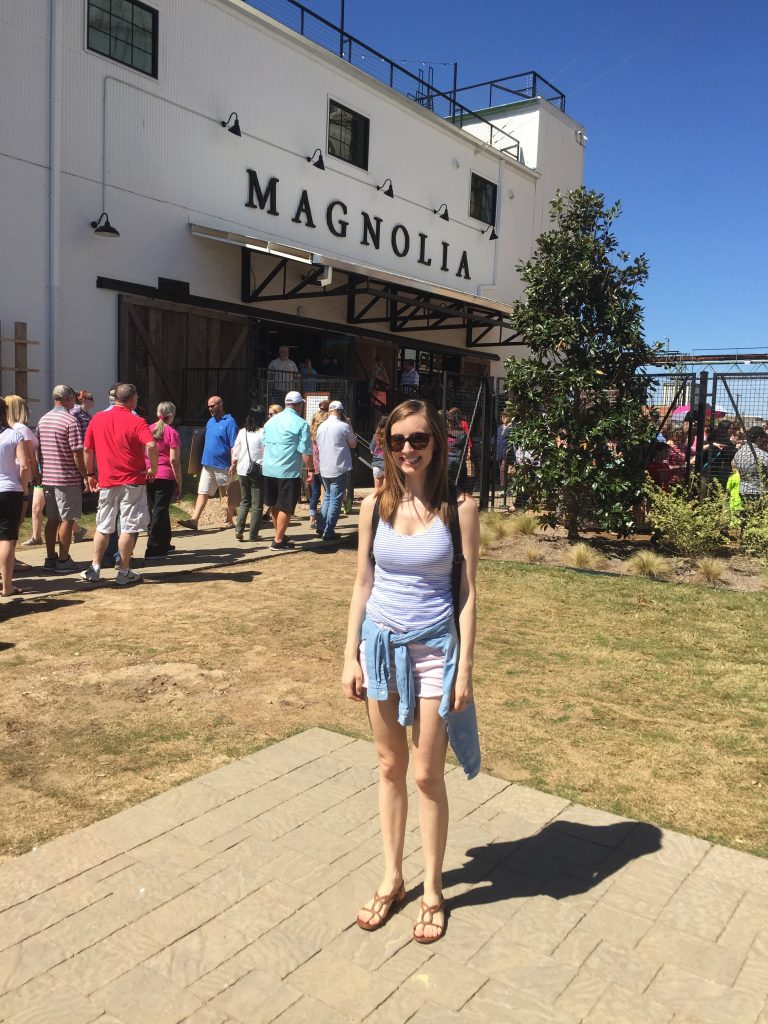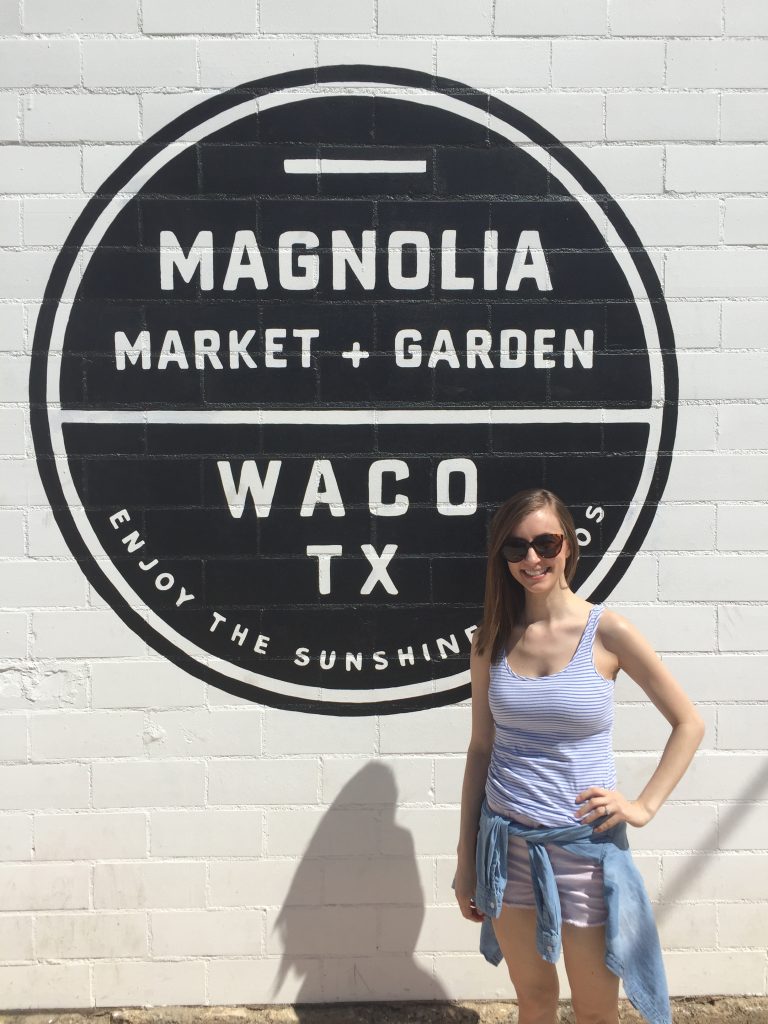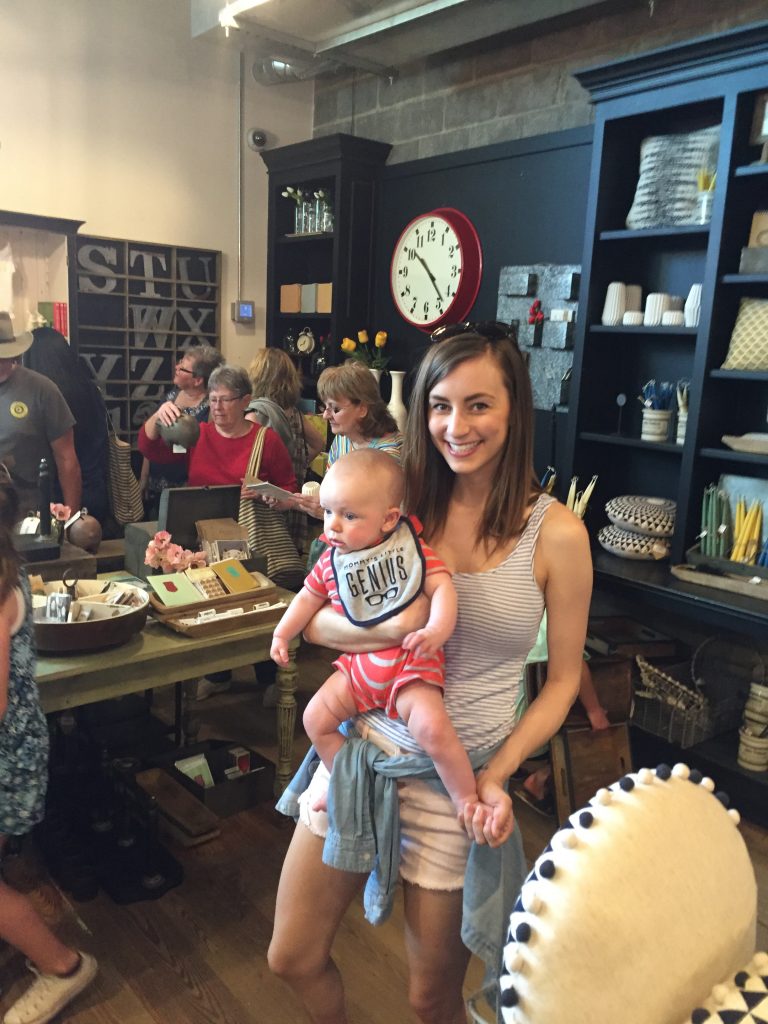 Look at how TINY Henry was!
I didn't actually buy anything, mostly because I didn't want to stand in ANOTHER long line at the checkout. But did you know that you can buy a lot of the items online? If you buy something big in the store and have to ship it, the shipping is really expensive too…so you're probably better off to buy online anyway. But if you ever do have the chance to visit, I'd definitely recommend stopping just to see Magnolia. It's beautiful (go figure), there are a bunch of food trucks if you're hungry, and it's even family friendly!
The other day when I was putting together my Mother's Day Gift Guide [here], I scrolled through the Magnolia Market website trying to narrow it down to just one item. I finally settled on a cute ceramic coffee mug, but it seriously took me like 35 minutes of scrolling because everything is so pretty. So I've put together a big roundup of my most favorite things – all from Magnolia Market. These would all make great Mother's Day gifts, as well, so if didn't find something over on my Gift Guide [here] for your mom, wife, sister, or friend….then check these out!

Zia Earrings | Leather Sign| Carter Pillow | Oaks Throw | Fresh Flower Market Sign | Plant Lady Shirt | Wash and Dry Sign | Cuff Ring | Perrie Wall Bucket | Graison Pillar Holder | Elsie Wall Hooks | Turkish Tea Towel | Black Wall Clock | Cups for Days Rack | Ceramic Measuring Spoons
I hope you have a great weekend! The sun is supposed to be out all weekend here, and we have some fun stuff planned so I can't wait. Enjoy your margaritas and tacos tonight! ;)
————–
I hope you'll check out some of my other posts while you're here, too!
See my DIY projects and inspiration [here]
Check out a home tour [here] 
Check out some fashion posts [here]