My all time favorite (kid friendly!) rug is seriously the best rug you'll ever have in your home
This post may contain affiliate links
Our home has all hardwood floors, and I love them. BUT, I also love area rugs for cozying up our home…and especially with little kids, rugs are so necessary. They're a soft space to lay down, stretch out, learn to roll over and crawl…a must-have, in my book.
And while rugs are a whole lot easier to clean than wall-to-wall carpet, they can still be a pain to keep clean (especially with the messes of toddlers!). Have you ever wished you could just WASH your rugs? It would be a total game changer, right?
Enter: Lorena Canals.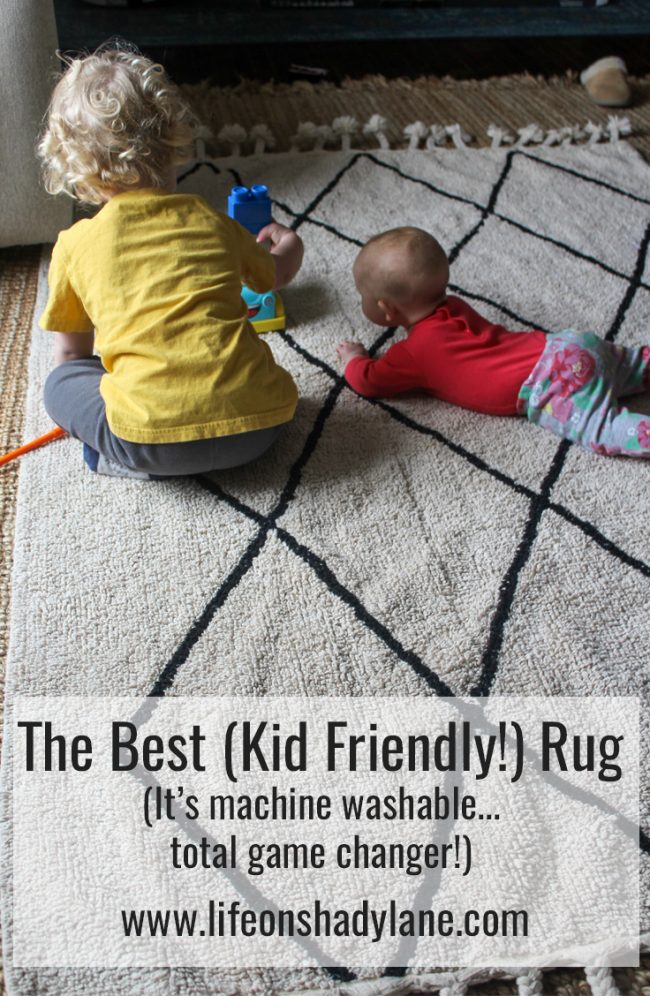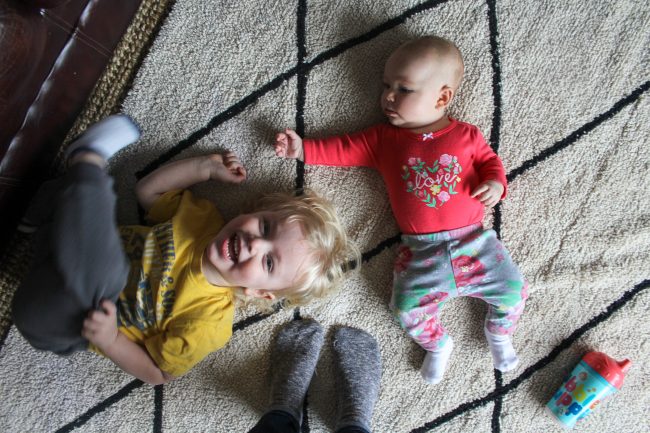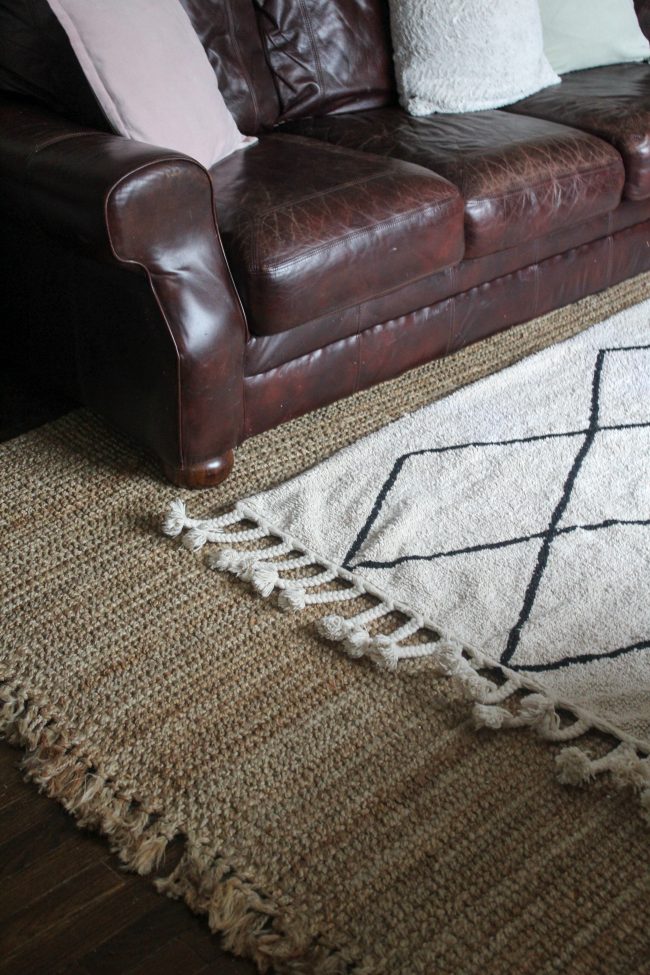 I like the look of the jute one we currently have, but it's really not soft enough for babies, and it's virtually impossible to keep clean. So I threw this one down from Lorena Canals, and I'm not exaggerating when I say that it's the best area rug ever. Because guess what? IT'S MACHINE WASHABLE YOU GUYS. As in, just toss it into your washing machine and all of those Oreo smudges (from your toddler) and muddy foot prints (from your construction-working husband) and spit up (from your baby) come.right.out.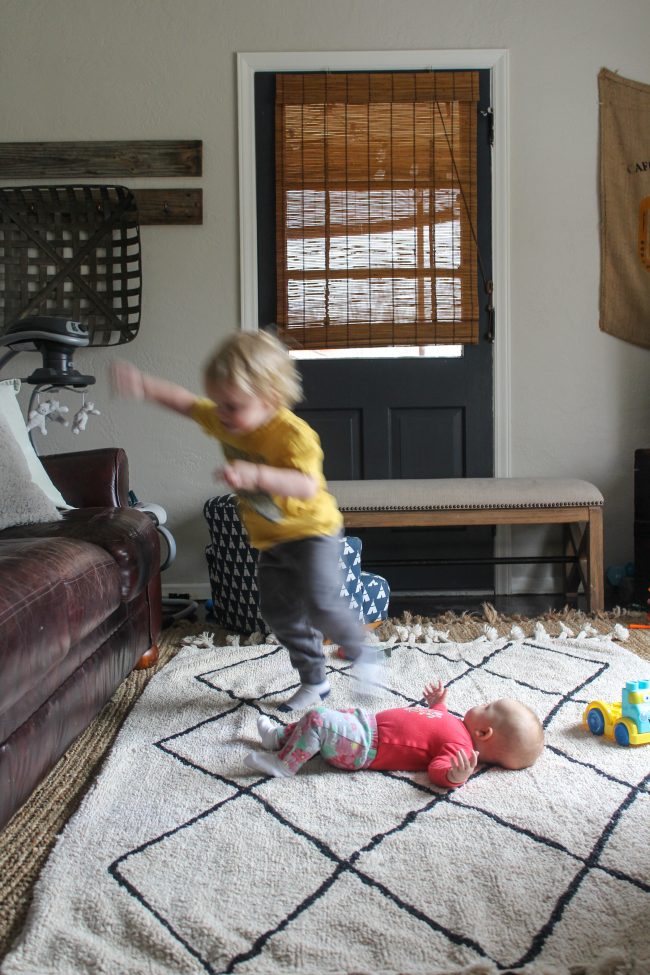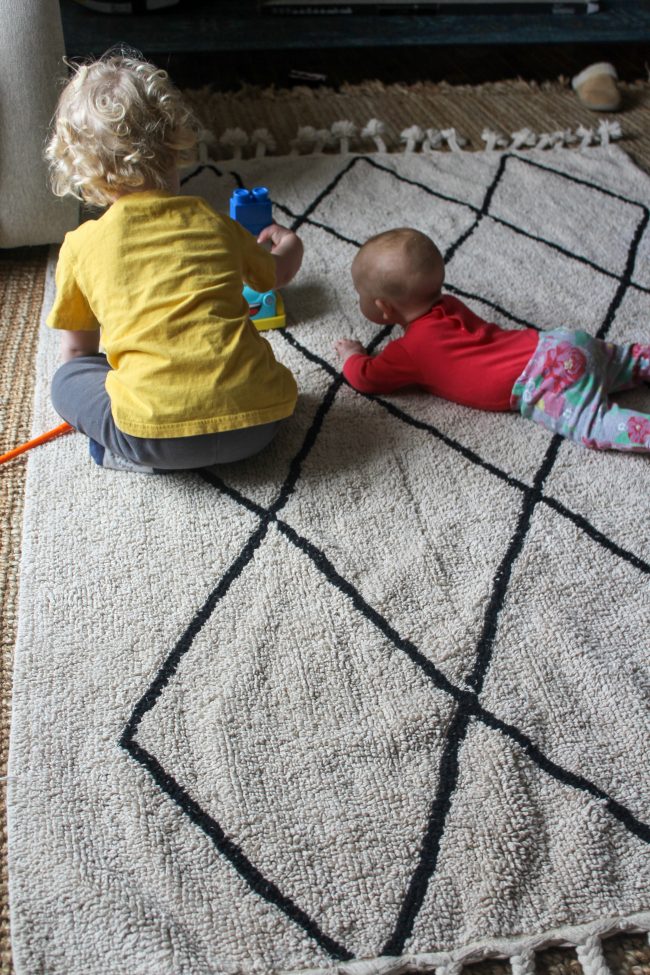 Halle-freakin-lujah.
Mine is the Bereber Beige rug, and I am obsessed. Our living room gets a ton of traffic, so a machine washable rug is genius. I'm going to eventually put it in the kids shared bedroom when that's finished being remodeled and I'll put a different one in the living room. But until then, they love playing on this one. And I love that I can clean it so easily!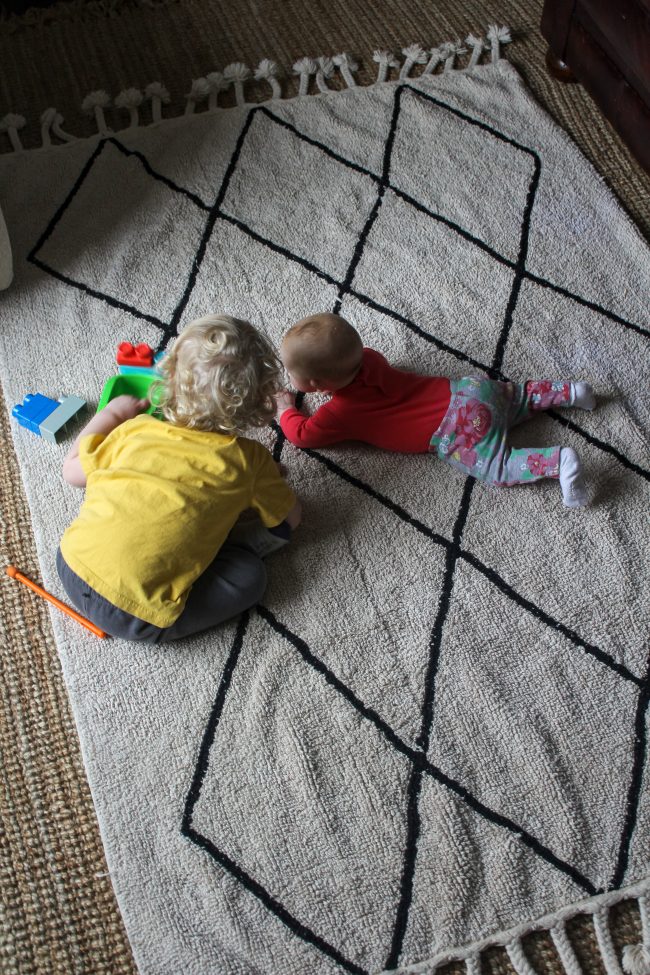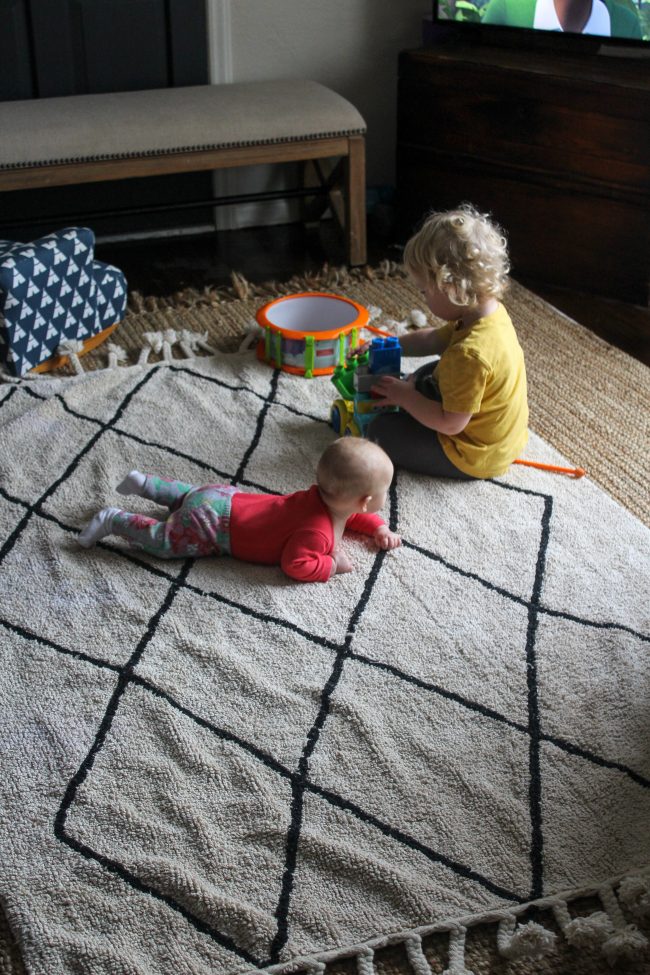 Lorena Canals rugs come in a ton of different shapes/patterns/colors so there's something that will fit practically any style.
Check out more of my favorite baby-related items [here].