You may remember that before we had new hardwoods installed, we took down the 1970's ceiling fan that was in our kitchen. We knew that we wanted to replace it, but we weren't sure what exactly we wanted to replace it with. So we took it down, had the ceilings painted and hardwoods installed….and lived without light in half of our room for entirely too long. I wanted to make sure I picked the right lights though, so I wasn't really in a rush. These things take time, you know?
I looked around and finally decided on the Ottava pendants from IKEA, but you know me…I couldn't just leave them as-is (they look great that way, but I wanted to make them a little more unique). So, I ended up spray painting them white and absolutely love how they turned out!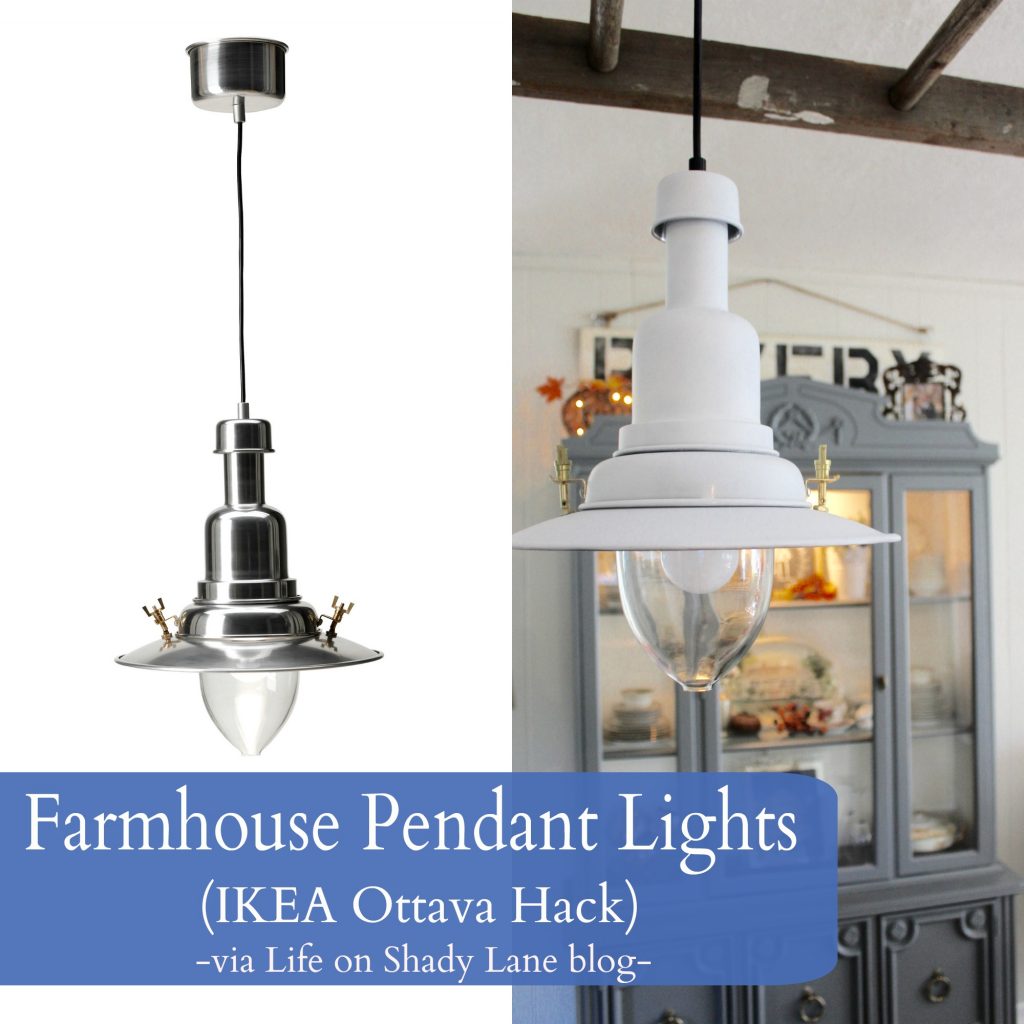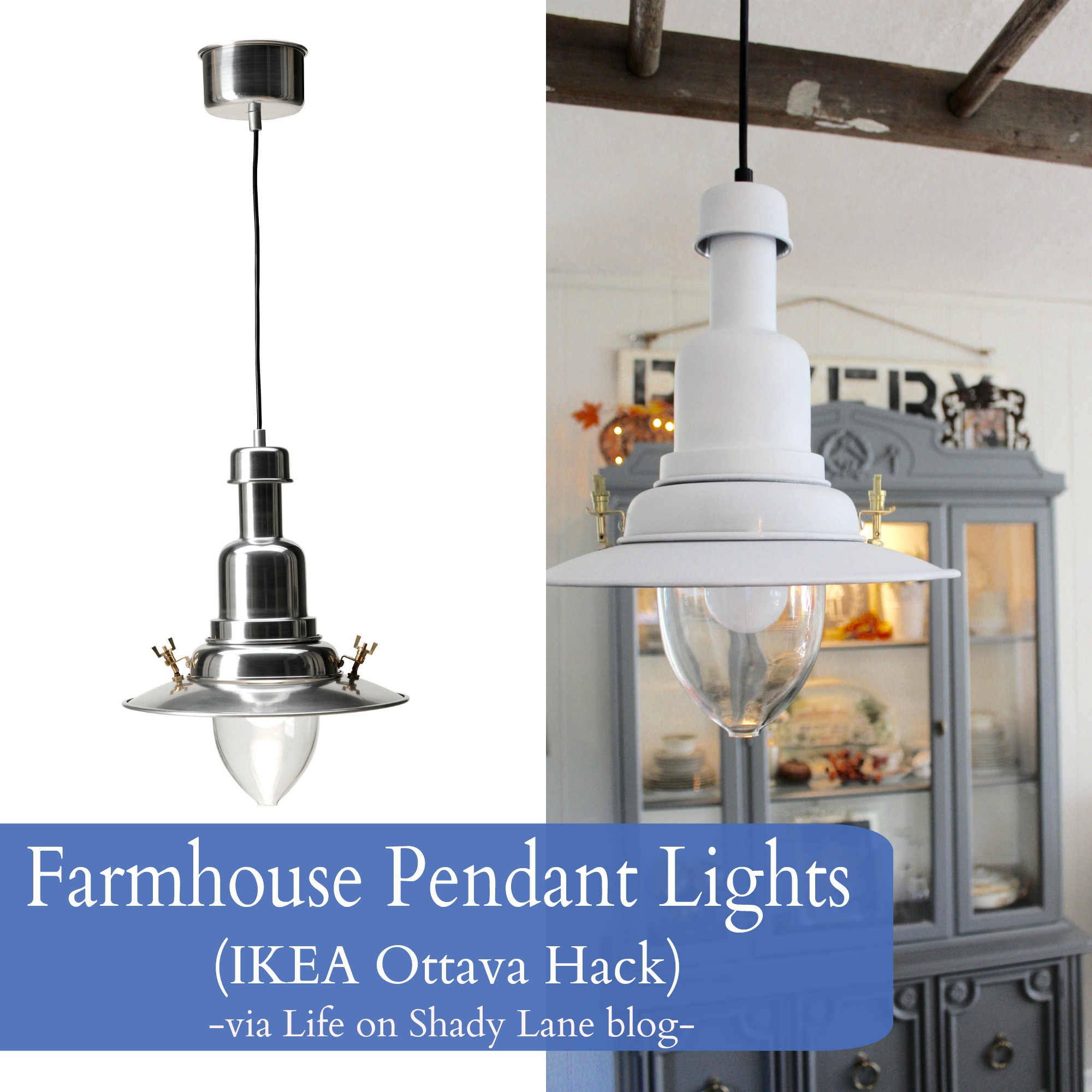 You can see all of the before photos of our kitchen/dining area [here], but here's a little reminder of what the space looked like before hardwoods, before a new refrigerator, and before we took down the ceiling fan.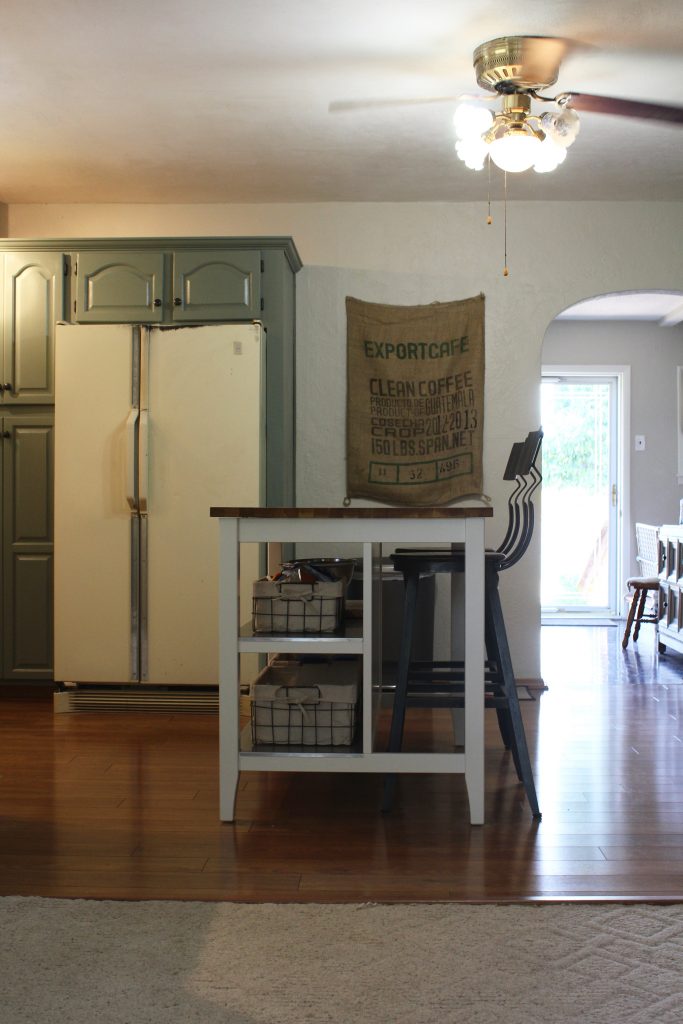 If you're here because you want to change up your pendants too, just remove them from the box and lay them out on a drop cloth – the pendants come completely disassembled, which makes it really easy. Be sure to tape off everything you do not want painted. I left the gold accents/hinges. I also taped the first few inches of cord so I didn't accidentally spray those white. I chose a flat white spray paint by Rust-oleum so the pendants weren't too shiny.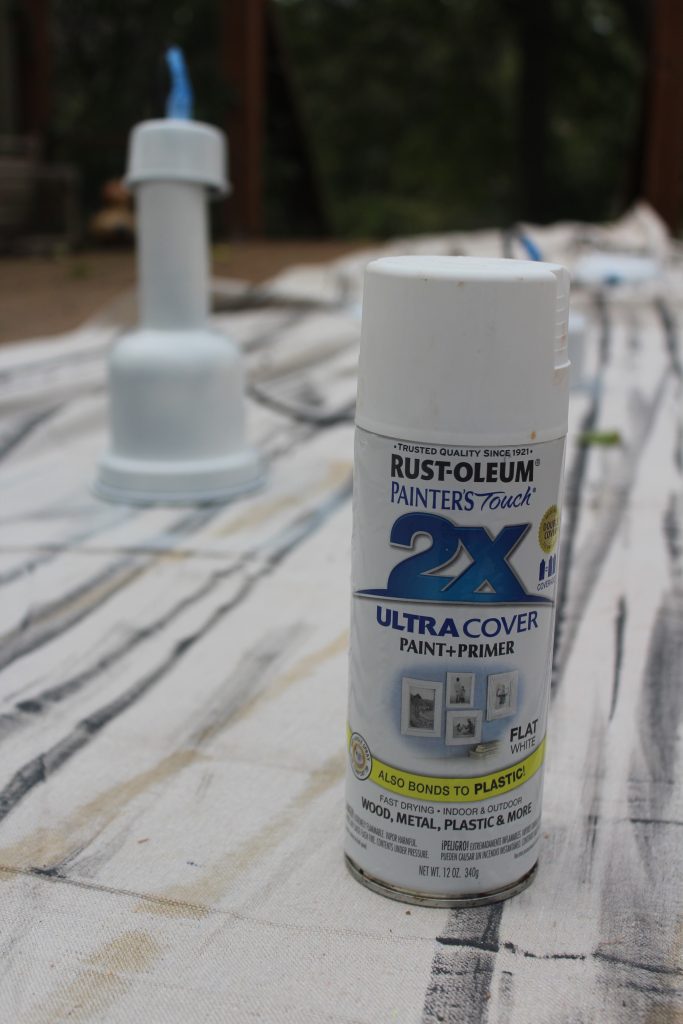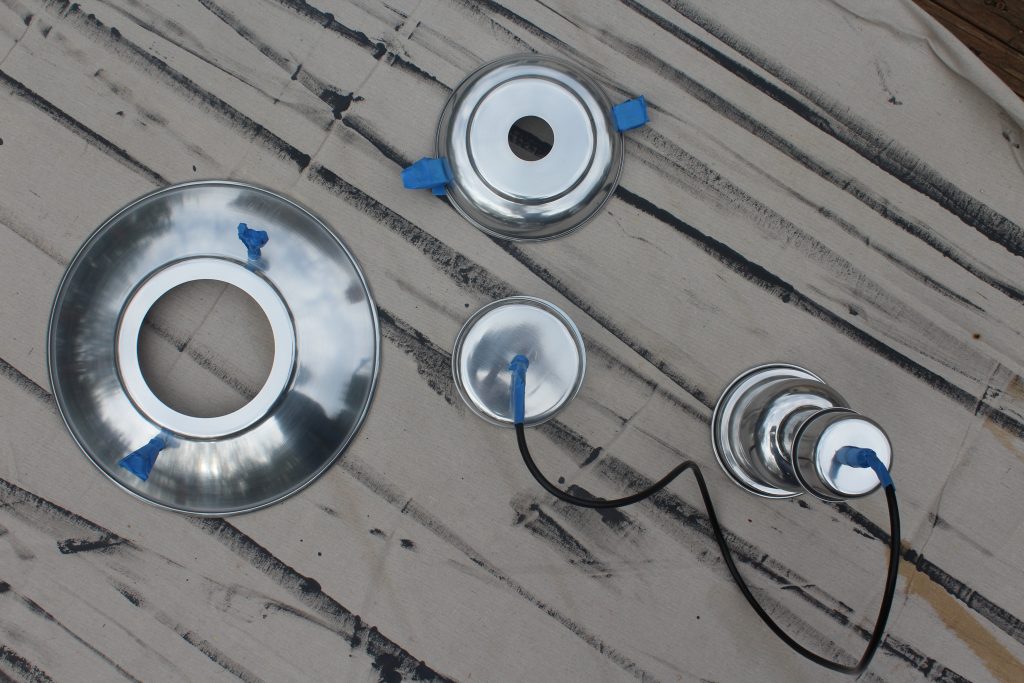 I decided that I wanted to leave the underside the original silver color, so I just pulled my drop cloth up through the holes to avoid overspray. Hey…it worked, ok?!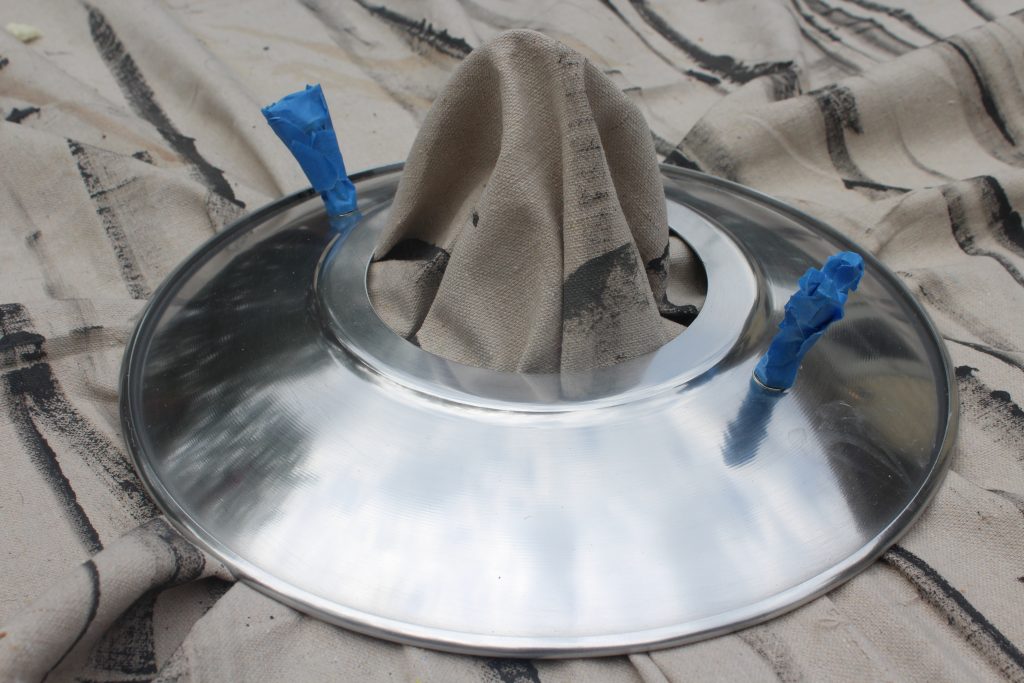 The spray paint definitely needed a couple of coats. I didn't want them to be absolutely perfect, so I wasn't too obsessive about it.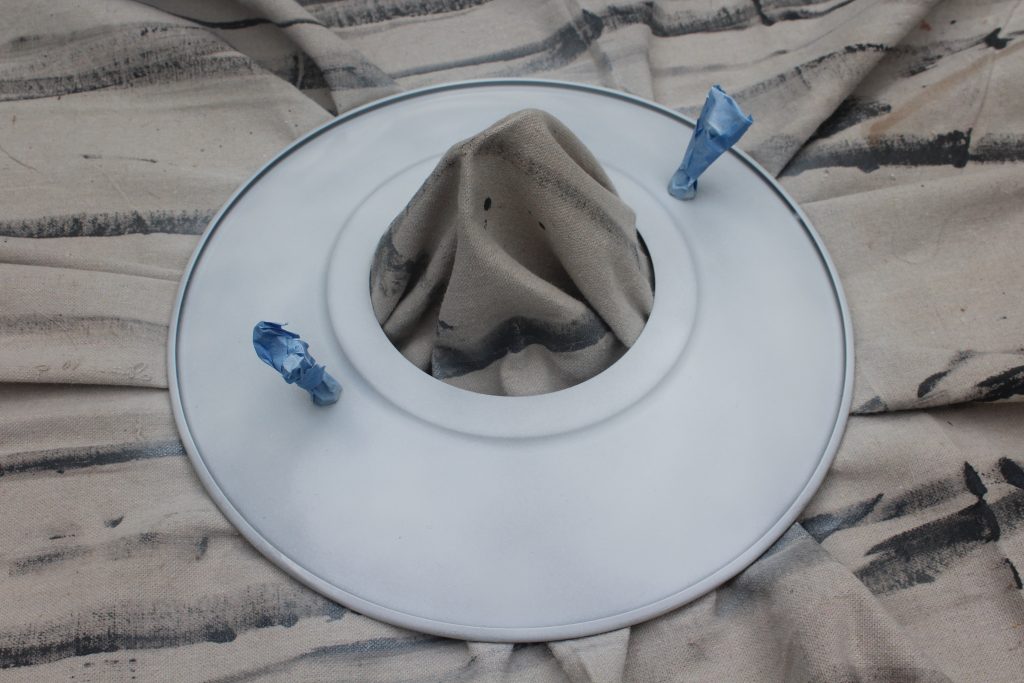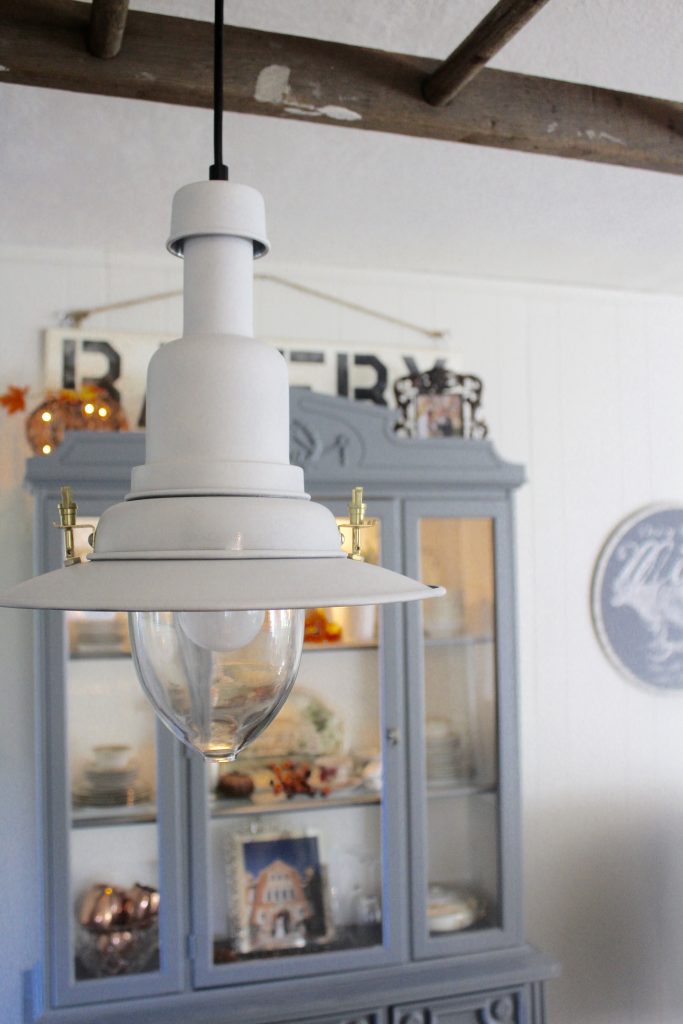 When everything was completely dry, we reassembled and hung the pendants…and that's it! Super easy makeover and you could do any color you want. I considered bronze and a dark black or oil rubbed bronze as well, but in the end, white won out.
If you follow me on Instagram, you know that we hung an antique ladder with the pendants – I'll show it all tomorrow. Stay tuned for that fun reveal!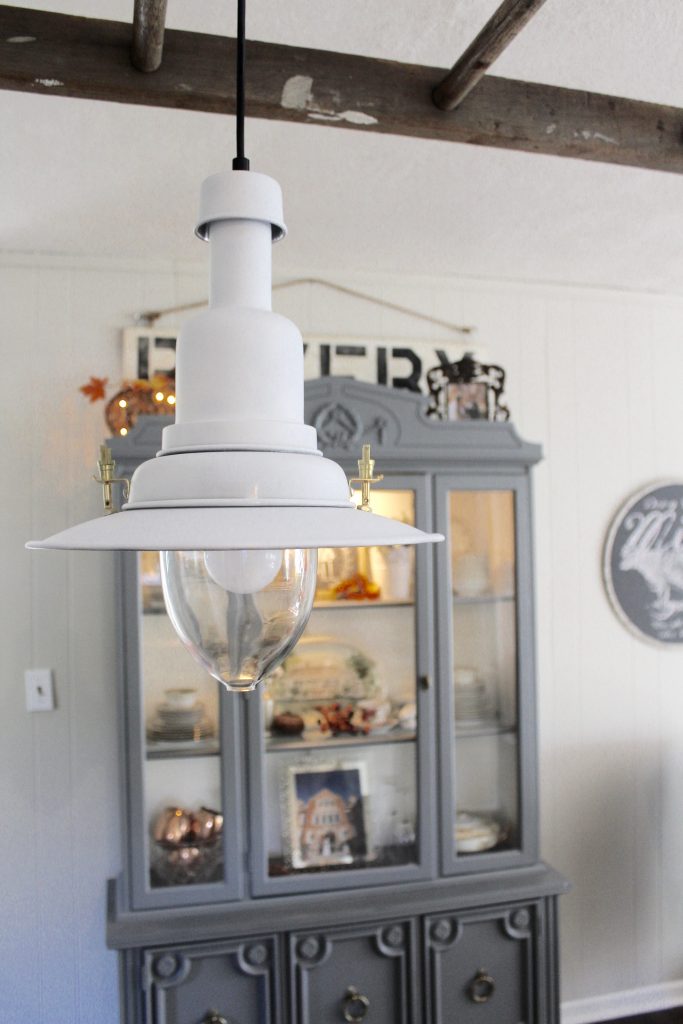 ————–
I hope you'll check out some of my other posts while you're here, too!
See my DIY projects and inspiration [here]
Check out a home tour [here] 
Check out some fashion posts [here]