This hydrangea wreath with copper accents will make the perfect addition to your home for the holidays!
This post may contain affiliate links
At the beginning of September, I talked about drying limelight hydrangeas [here] and mentioned that I was planning on using them for a wreath later on in the Fall. I used the hydrangeas throughout my home for my Fall décor [here], but now that I'm changing things up around here, I thought I'd finally use them to make that wreath! I love how simple this DIY project is, and it's the perfect way to greet guests when they come to your home for the holidays!
PS this post is shared over on Sinkology's blog today, as well!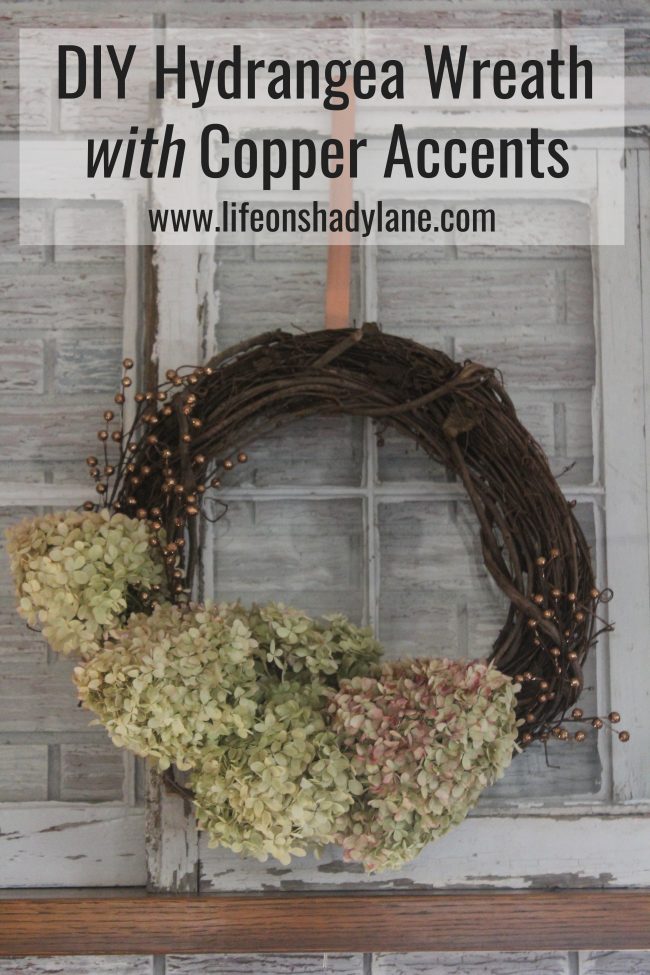 It always frustrates me when I see a pretty wreath in a store…and then look at the price tag. Why in the world are they so darn expensive?! I love wreaths, but never want to spend that much. So, I used a $5 grapevine wreath (Hobby Lobby has them for 50% off, too, so if you wait it'll only be $2.50!), some free hydrangeas that I had dried from my yard, and three of the little copper sprigs, which were also 50% off and cost me about $3 total. You could make this wreath for $5.50, you guys. That's amazing! Just sayin'.
All I did was trim the hydrangea bloom's stems down to a couple inches long and use floral wire to secure them to a grapevine wreath. At first, I was going to keep it really simple and stick with just the blooms, but decided it could use a little extra something – so I added a couple of copper-colored accent sprigs from Hobby Lobby (sold in the Christmas floral section). I love that they add just a little bit of "glitz" but still keep the wreath simple. It's a great way to transition your décor from Fall to Winter!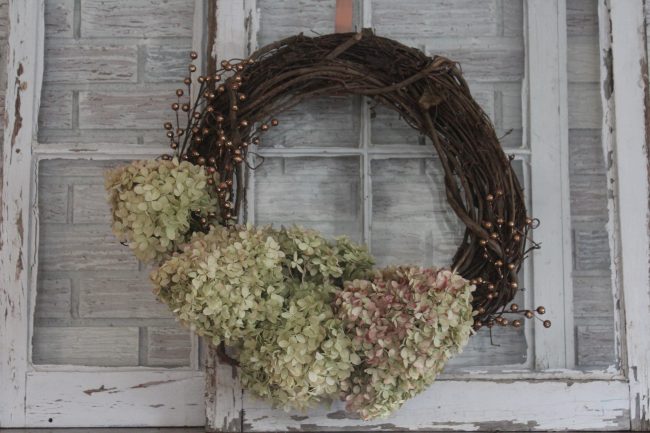 PS: these grapevine wreaths are super easy to work with because you can just use floral wire to attach whatever you want to them! I love how they're a little bit rustic-looking and that you can dress them up however you want. The little hydrangea flowers start to fall off if they are jostled a lot so I wouldn't say that this hydrangea wreath is something you could use year after year, unless you're REALLY careful with it. BUT, if you just use floral wire (and no hot glue or anything), you could definitely decorate the wreath differently for each season! Just cut the wire and remove the hydrangeas when you get tired of them and replace with something new!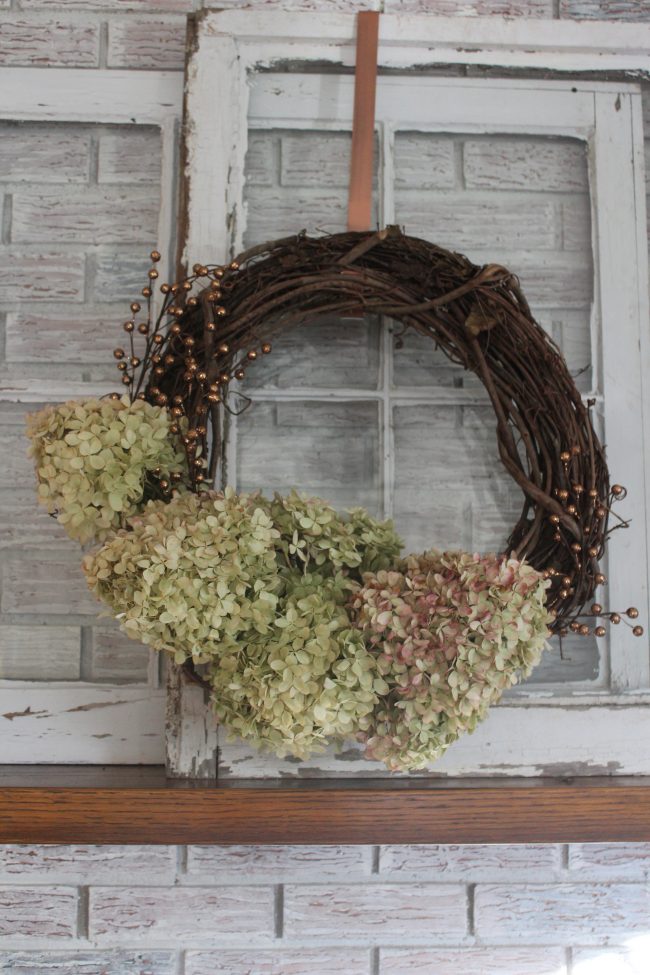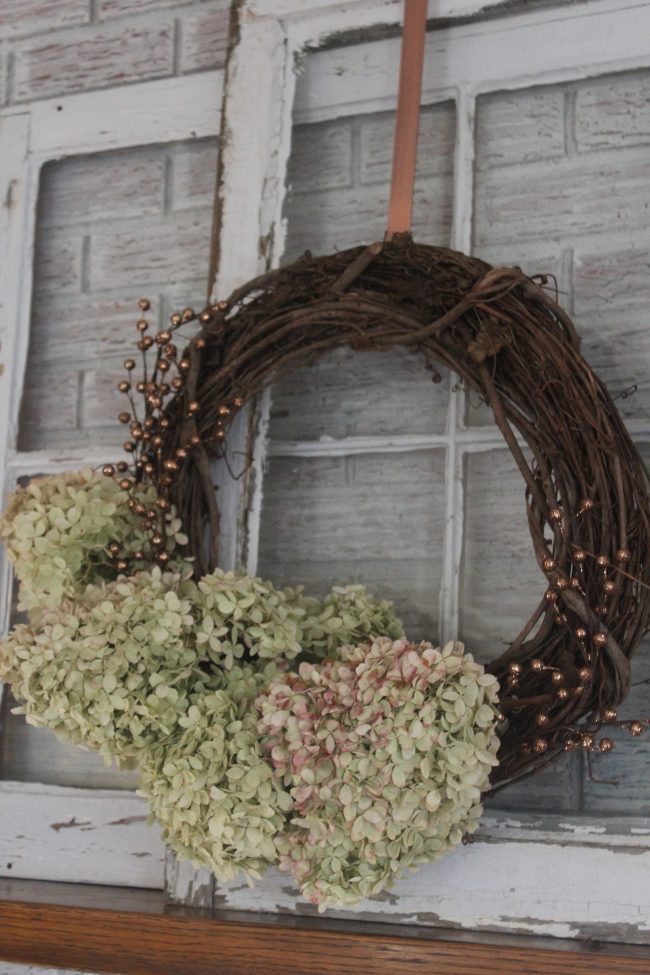 I hope you'll check out some of my other posts while you're here, too!
See my DIY projects and inspiration [here]
Check out a home tour [here]
Check out some fashion posts [here]
What do you think of this hydrangea wreath with copper accents? What is your favorite kind of wreath to transition from Fall to Winter?