This post may contain affiliate links
OK can we just talk about sliding shower doors for a second? WHY do they have to be so disgusting? I'm sure they're great when they are brand new, but they are absolutely impossible to keep clean after that. I'm convinced they should have never been invented…or at least someone should have come up with something a little less awful.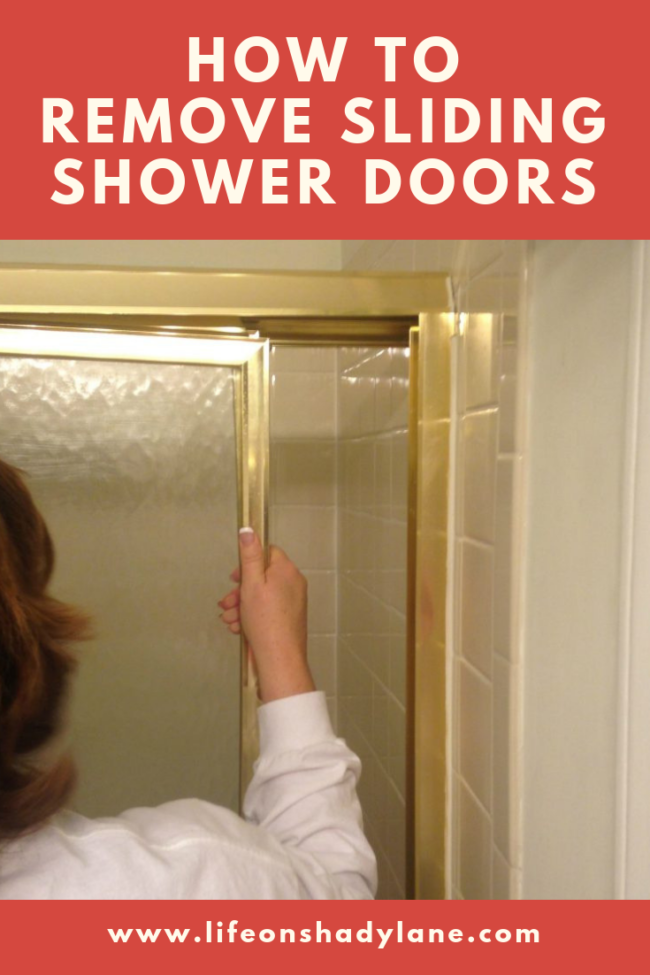 *EDIT: This has, by far, been my post popular blog post and the most pinned image on Pinterest. Thank you everyone for reading! If you're here from Pinterest, WELCOME and thank you for stopping by! If you don't already follow me on Pinterest, please consider doing so – I pin all kinds of awesome stuff! I'm on Instagram, too!
I hope you'll check out some of my other posts while you're here, too!
See more of my DIY projects and inspiration [here]
Check out a home tour [here] 
Check out some fashion posts [here]
When we moved into our home, one of the first things I wanted to do was GET RID OF that awful, awful door. I think I used the shower about twice before I got so sick of it and decided to enlist the help of my parents and just rip it out one night (I was about 8.5 months pregnant at the time and Brandon was busy sanding Henry's bedroom floors – I was pretty much useless. So I basically supervised). We wanted to completely tear out that awful thing and replace it with something more sightly, like what you might see from Tile Redi . I figured I would share the steps we took to take it out in case any one else is living with one of these creatures. Trust me…you want to take it out. It is VERY easy, and you'll feel so much better when you do.
Step 1: Take out the doors. Just lift up to pull them from the track at the bottom, and remove.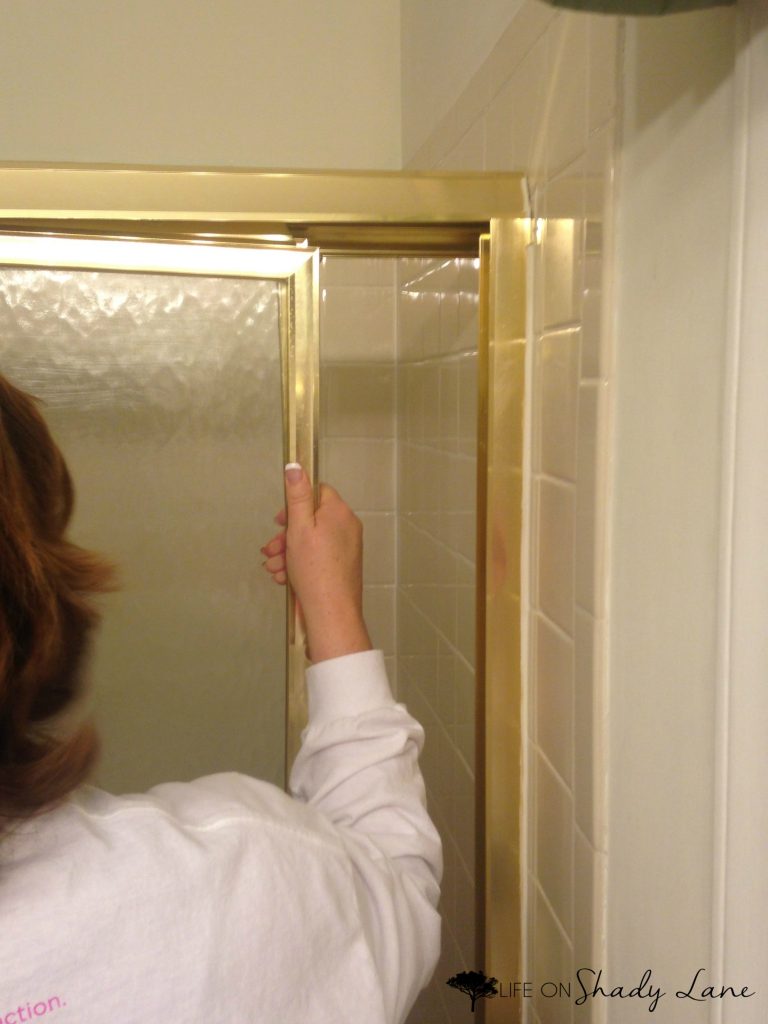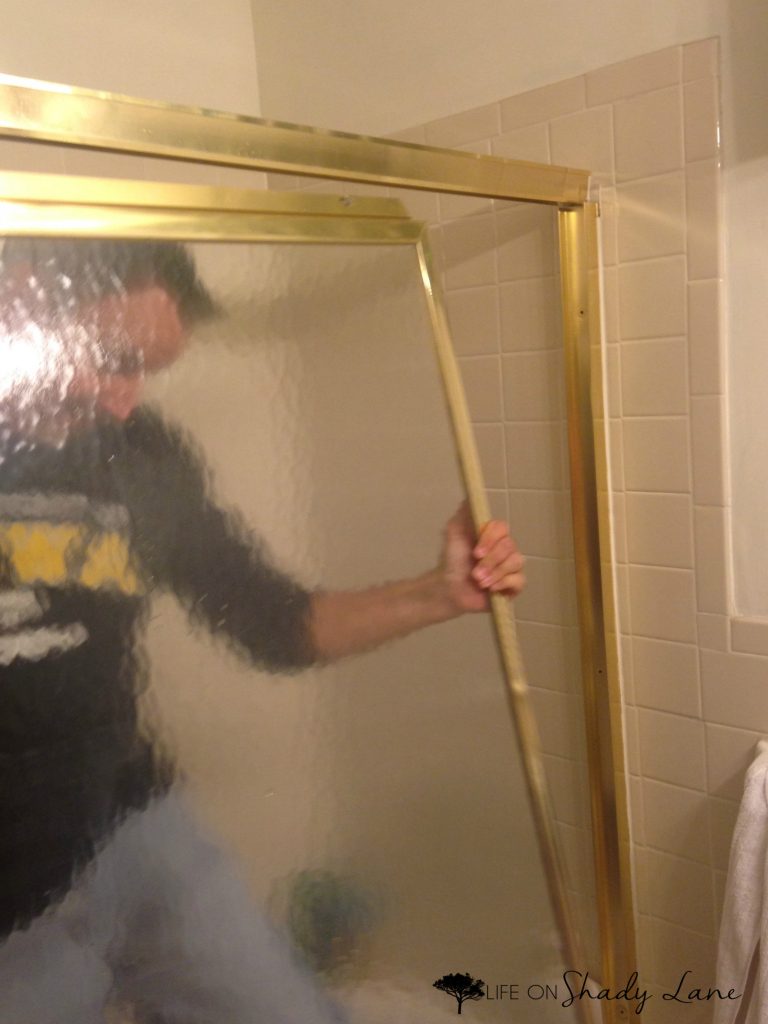 Step 2: Pull off the bar at the top. It should just pop right off, but you might need to use a hammer or something for a little extra force.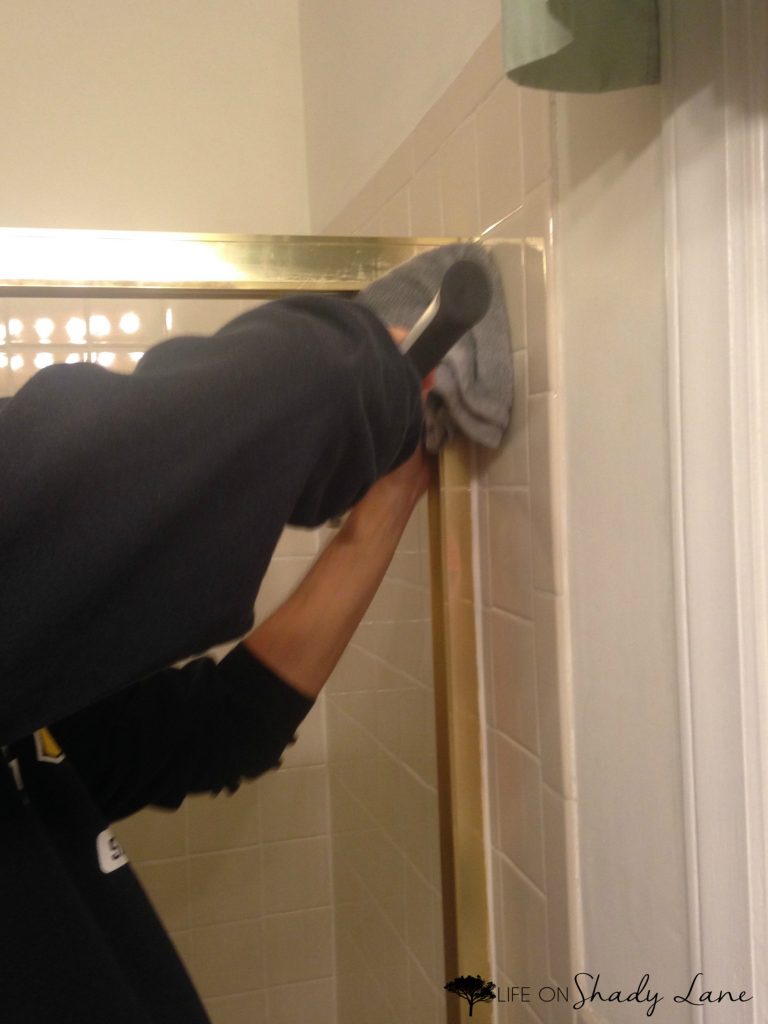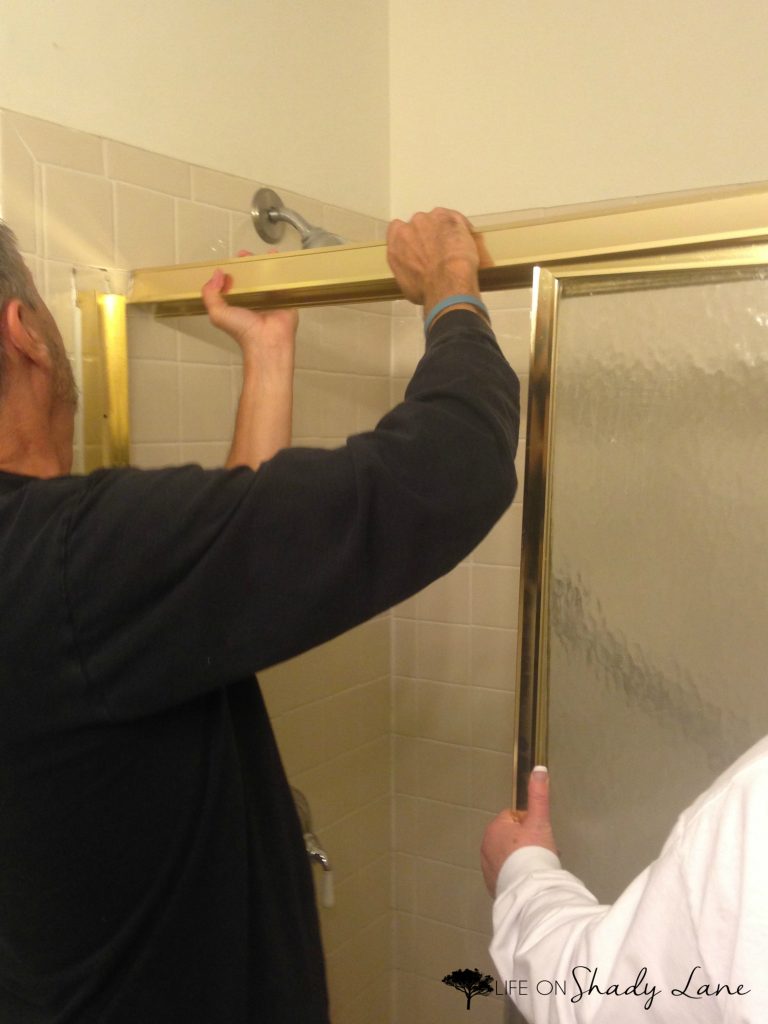 Step 3: Unscrew side bars.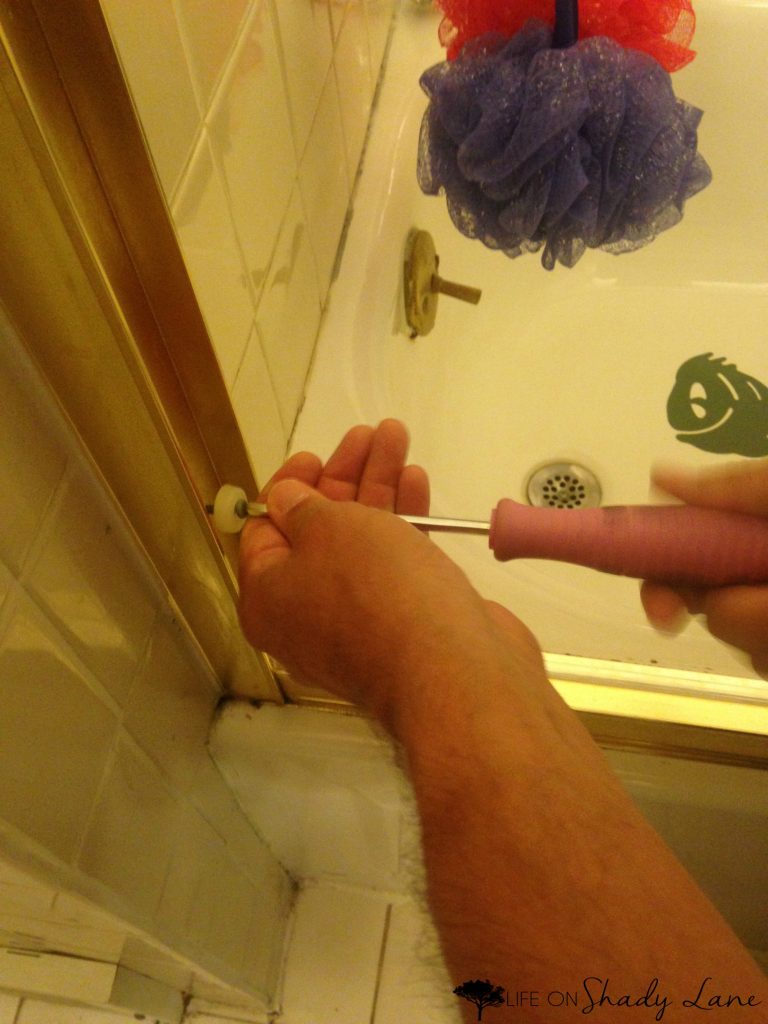 Step 4: Pry side bars off. We used a knife to scrape off the caulk and break the seal – this made it easier to pull the bar off of the wall. Warning: gross pictures ahead.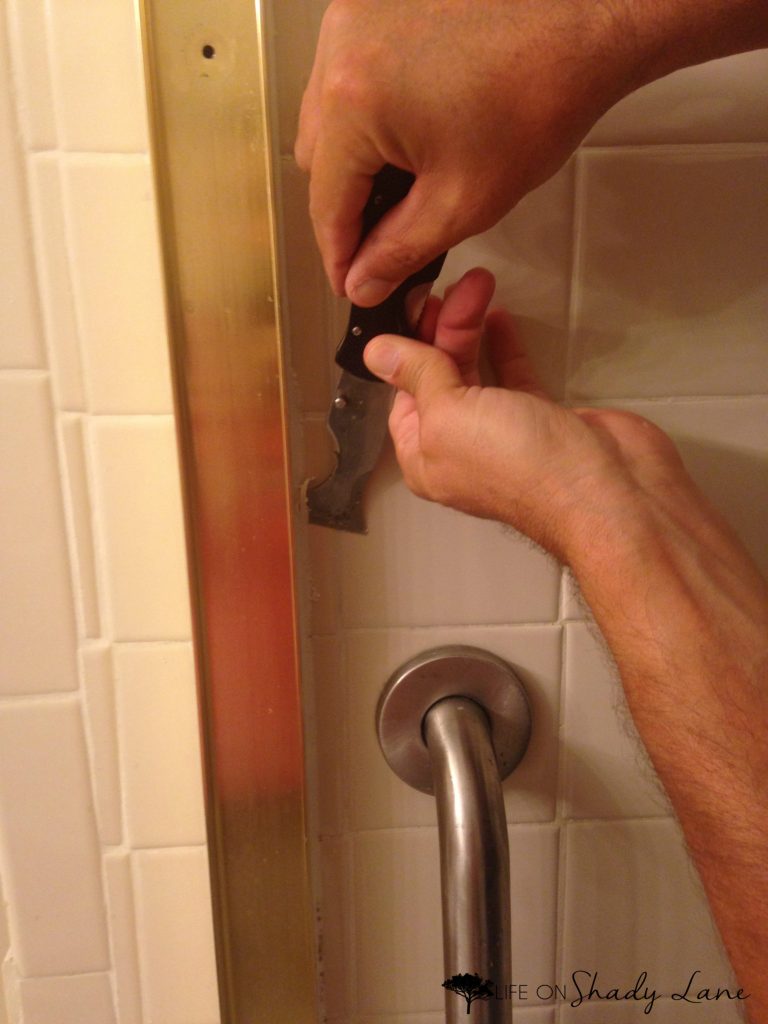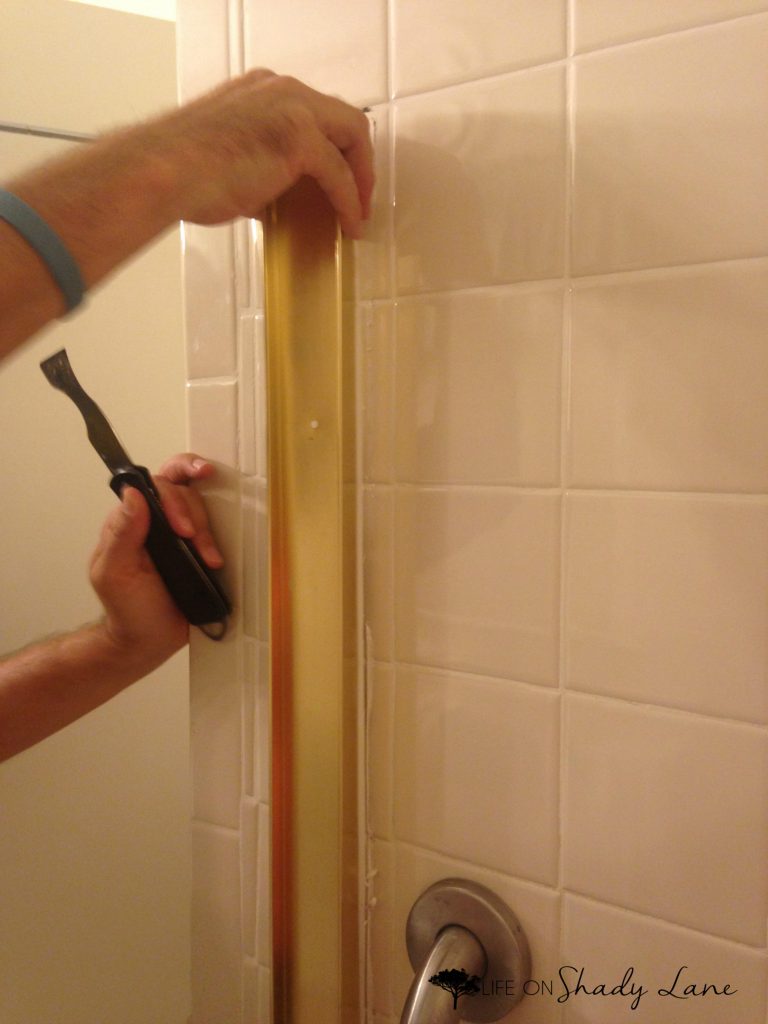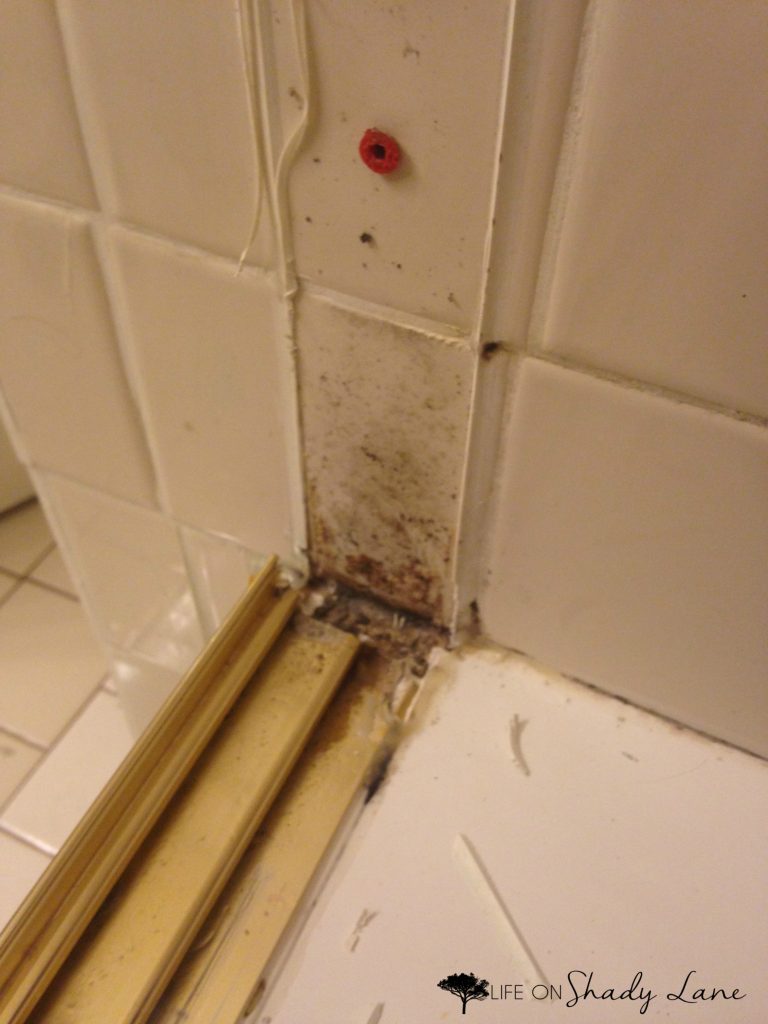 Step 5: Remove bottom bar. This one was, by far, the most disgusting. Years of soap, shampoo, water, etc. had settled under this bar and it.was.nasty.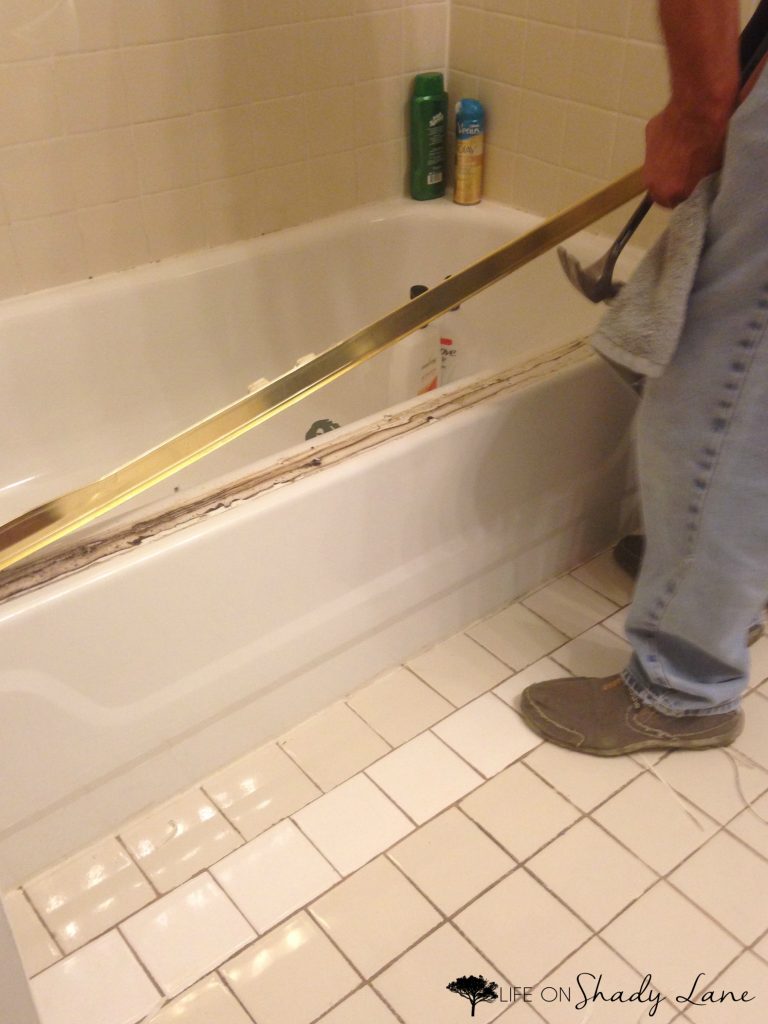 Step 6: CLEAN, CLEAN, CLEAN! I can't tell you how good it feels to know that all of that crud is no longer hiding under a shower door.
We scraped the caulk off first and then used "krud kutter"  to help get the rest of the gunk off.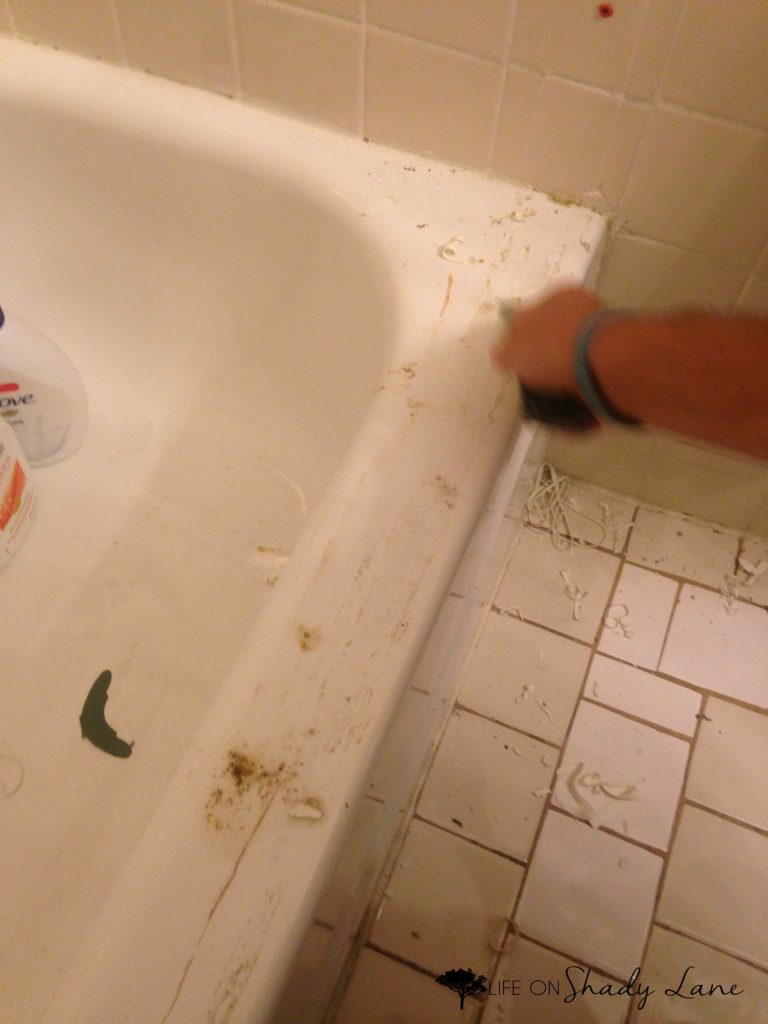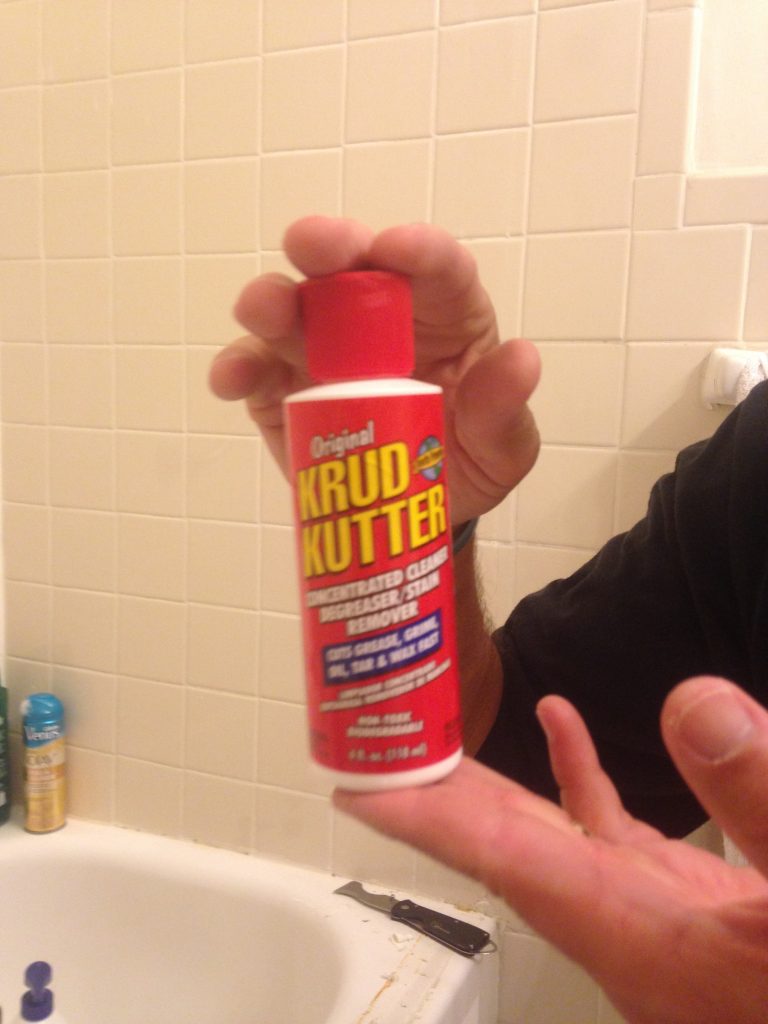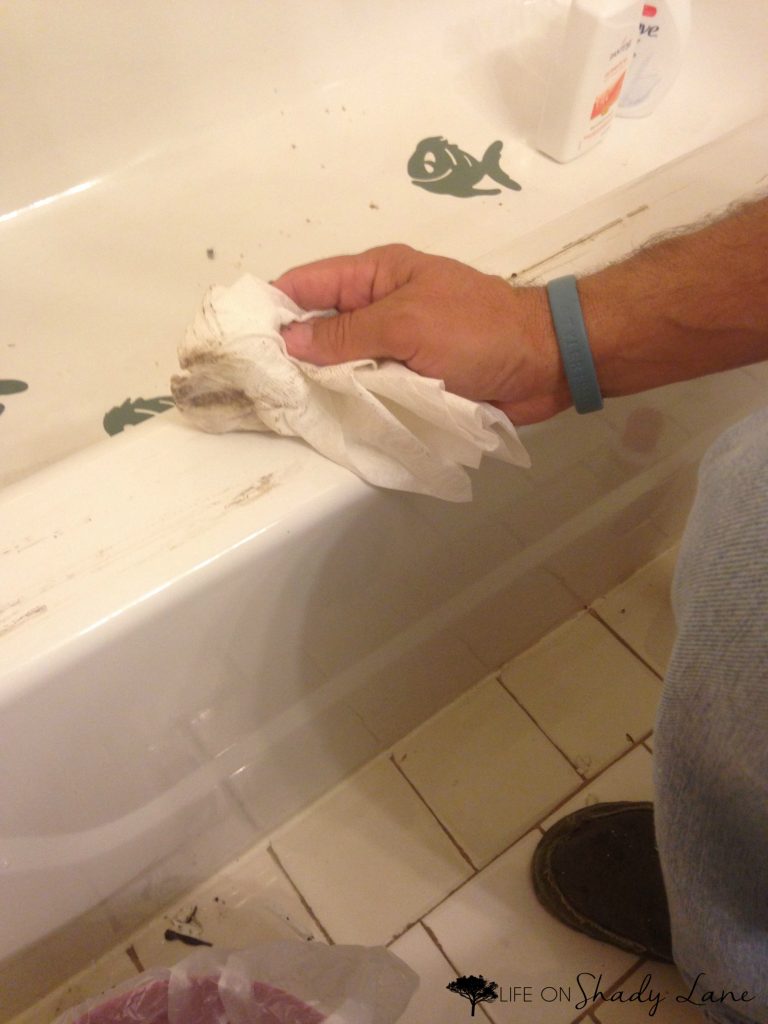 Step 7: Scrape extra caulk off of the walls and seal the holes left in the wall/tiles by those little anchors.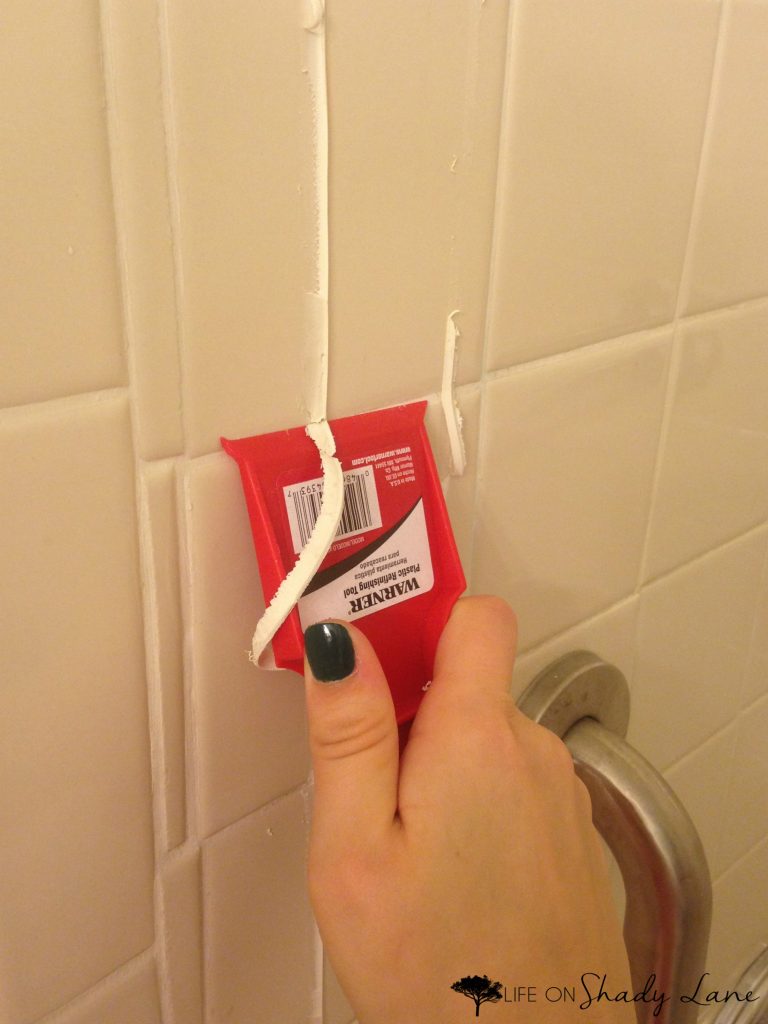 Note: We used "Goof Off" to get these poor little fishies off, too.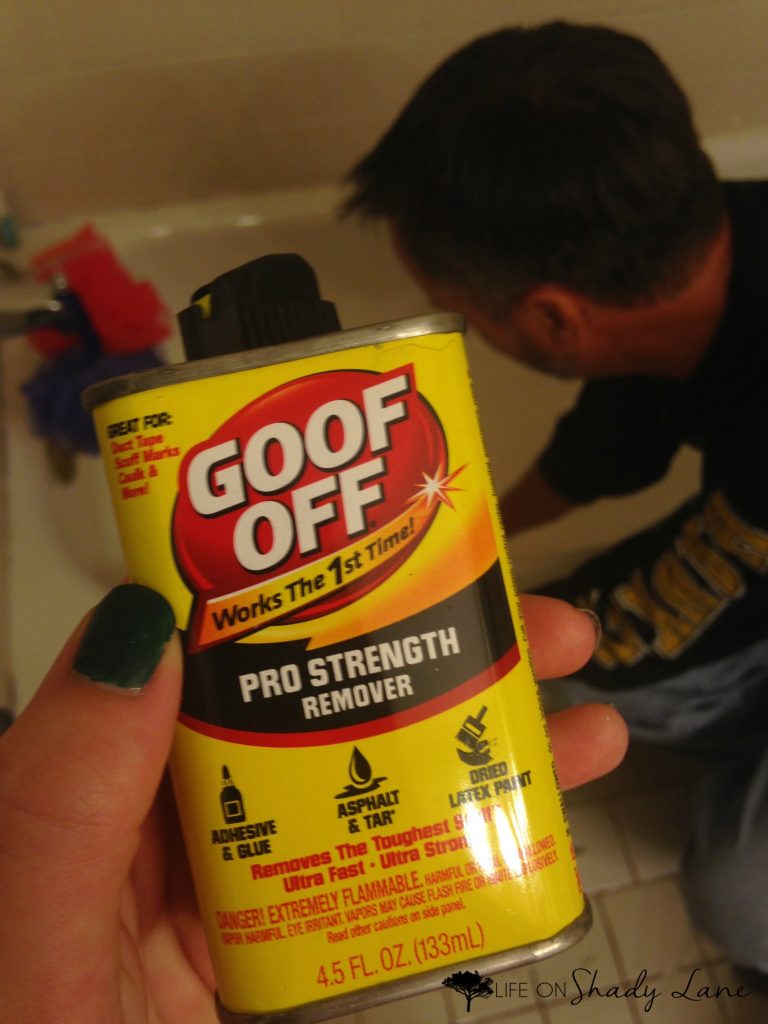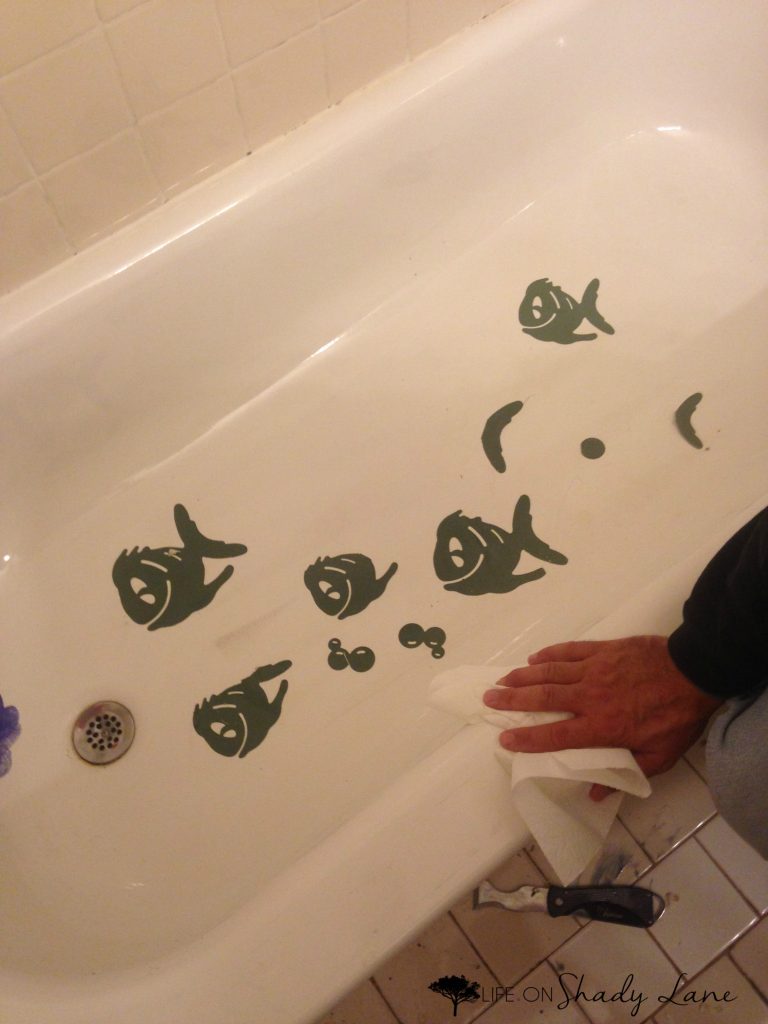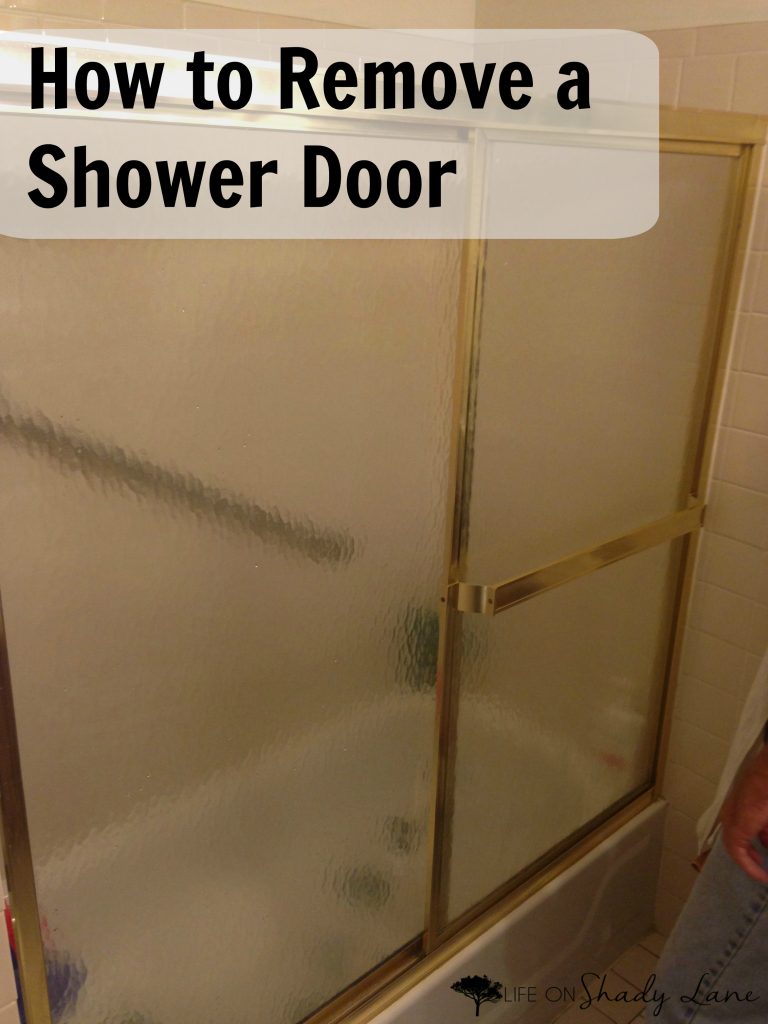 Check out more of our home-related projects [here]!
Follow me on Instagram and Pinterest!
I hope you enjoyed this How to Remove Sliding Shower Doors blog post! If you did, please consider leaving a comment! OR feel free to ask any questions – I love to hear from you guys!