This post may contain affiliate links
Thank you Kwikset for sponsoring this post!
(PS: THERE ARE LINKS TO ALL OF THE EXACT HARDWARE WE USED BELOW! LET ME KNOW IF YOU HAVE ANY QUESTIONS AT ALL!)
I hope you'll check out some of my other posts while you're here, too!
See more of my DIY projects and inspiration [here]
Check out a home tour [here]
Check out some fashion posts [here]
When we moved into our 1950's fixer upper, the doors were in pretty rough shape. They were single-panel doors with some wear and tear…but we had a ton of other, more pressing issues to address so we just kept the doors as-is.
We recently replaced them with brand new doors and hardware, though, and honestly I wish we had done it sooner. It's amazing how much swapping out the doors in your home can make it feel like a new home – it totally changes the look and feel!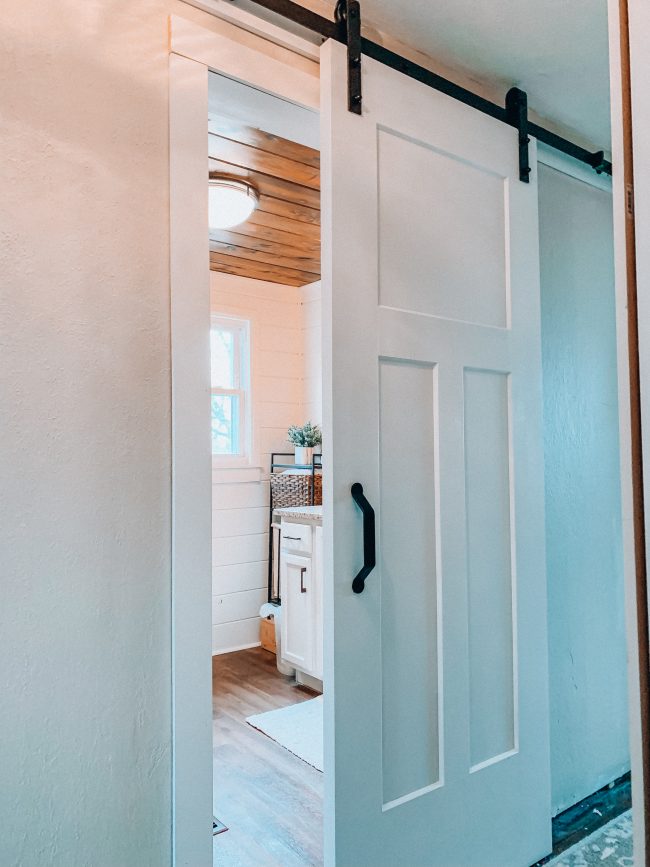 Remember when we completely remodeled our upstairs bathroom and added this sliding barn door? That was the beginning of our door swap – what a DIFFERENCE it made!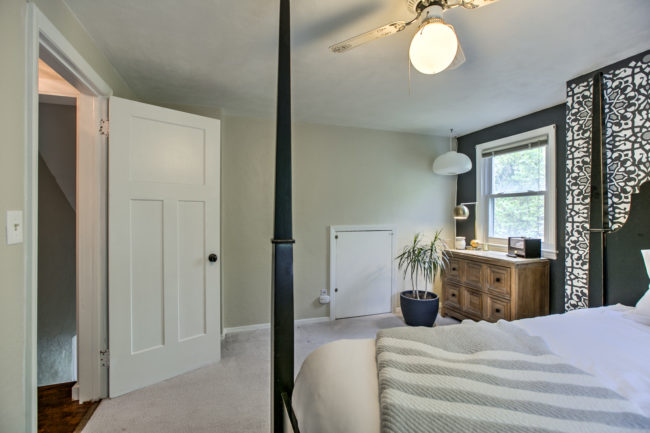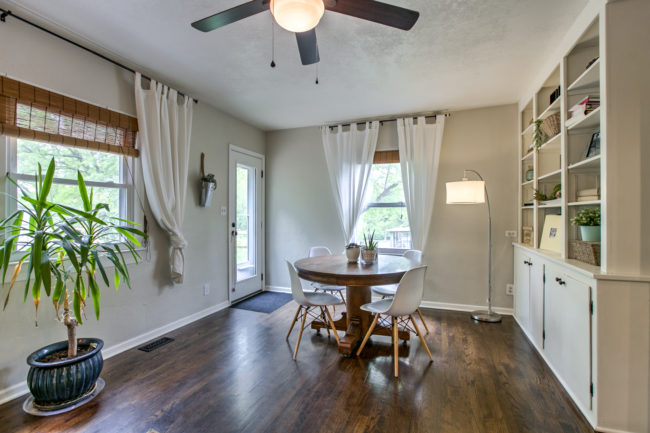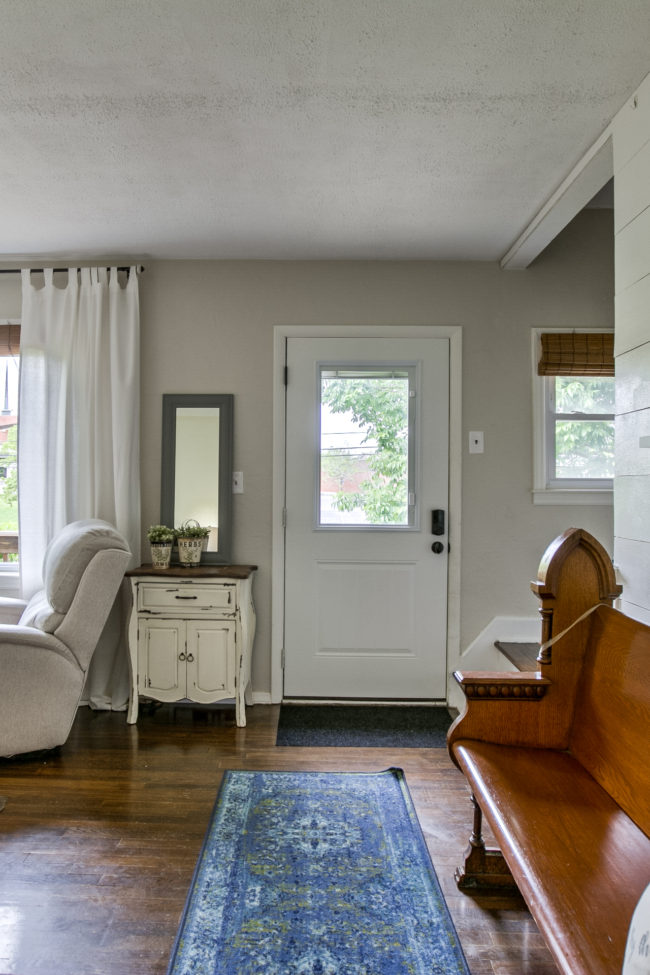 Here is the hardware we used: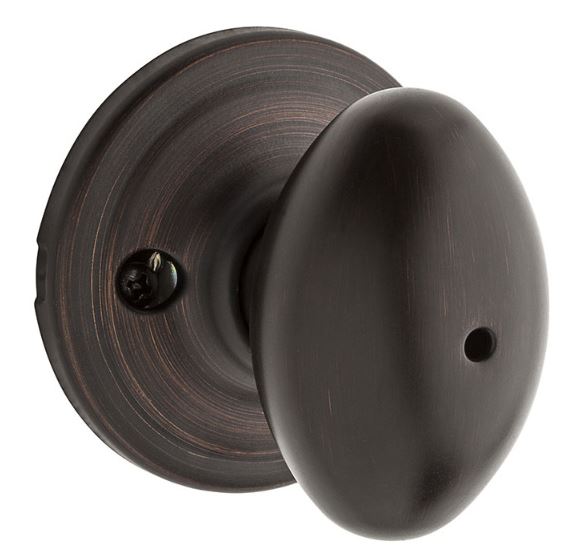 I loved the Laurel doorknob as soon as I saw it – it's so unique and pretty! I wanted something that felt special, and the Laurel definitely fit the bill. We went with the "Venetian Bronze" color.
There are different versions of the knob – a privacy one for bed/bath, one for hallways and closets (without a lock), and even a "dummy" knob that doesn't have a knob on the other side of the door. We used the last one on the kids' closet doors! There's also a keyed entry version, which we used on our exterior doors.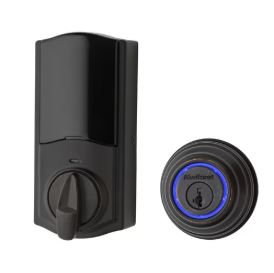 For our front door, we also installed the Kevo Touch to Open SmartLock (in Venetian Bronze). It works with Bluetooth (synced to your phone), so you can just touch the front doorknob to open the door. SO dang cool!!
Replacing your old doors with brand new ones (plus hardware) isn't an inexpensive update, but it makes a WORLD of difference in the look and feel of your home!
Follow me on Instagram and Pinterest!
I hope you enjoyed this "How to Make your Old Home Look New – with just one simple change!" blog post!