With so much time quarantined at home, I've been doing all of the little home projects that I've been putting off…like conditioning our leather couch (and organizing the pantry and all the closets!). We've only had the couch for a few months, but it needed some conditioning to keep it moisturized. I was nervous to do anything to it, but am so happy with how it turned out and so glad I finally did it! Here's how to condition a leather sofa:
This post may contain affiliate links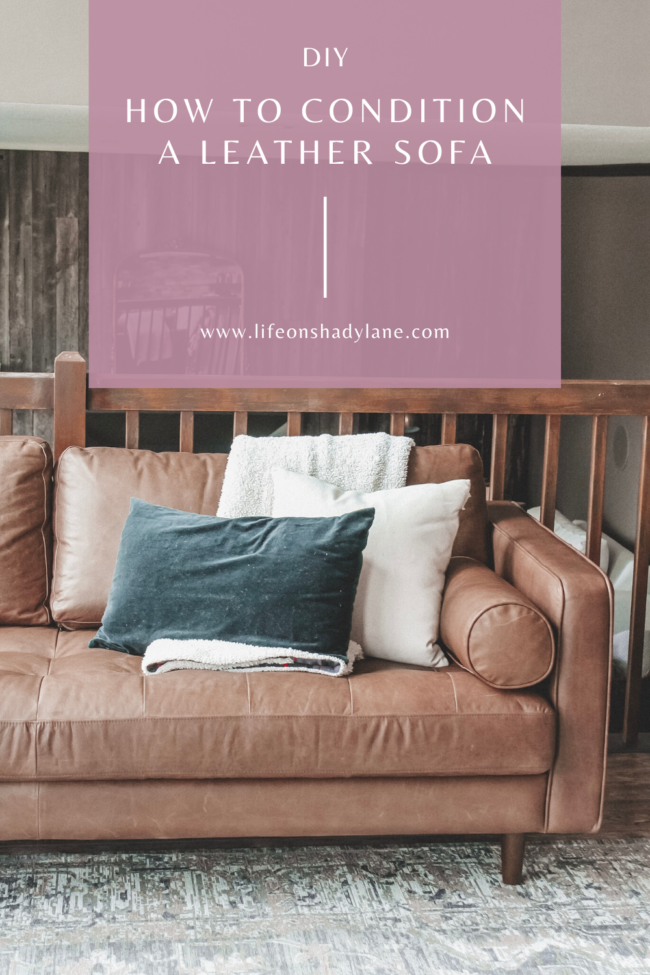 ————–
I hope you'll check out some of my other posts while you're here, too!
See my DIY projects and inspiration [here]
Check out a home tour [here]
Check out some fashion posts [here]
OKAY so first of all, let me show you what the couch looked like "before." Like I said, we haven't had the couch long…maybe about four months. It's analine leather, which means its completely untreated (no dyes or anything). SO the fact that it arrived a little dry wasn't really a shocker. I absolutely love the couch and am excited to see how it wears over time, but that doesn't mean it doesn't need a little extra love sometimes.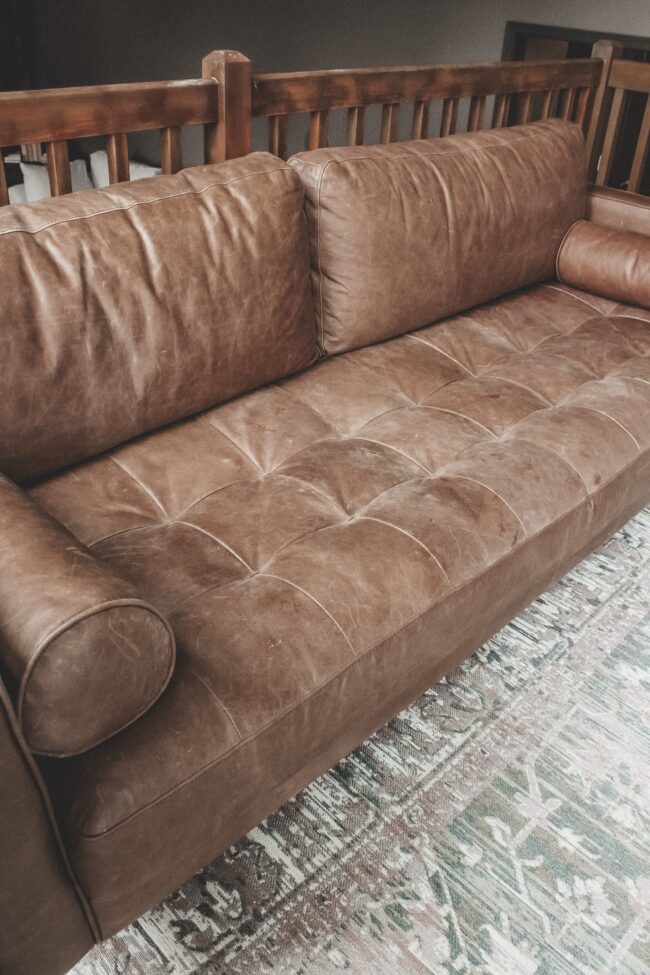 I cleaned out and organized our linen closet the other day, and found a bottle of leather conditioner that was intended for a pair of shoes…but we hadn't used it in about a year, and I had no clue which shoes we bought it for. It's for all leathers, though, so I figured I'd try it on the couch.
To be safe, I tested it out on a small patch on the BACK of the couch and let it sit for about 30 minutes to see how the leather would react. Everything was fine, so I then started on a patch on the side of the sofa (the side that wasn't visible to the room). Instantly I realized how much better and more moisturized the conditioner made the leather, and decided to just go for it.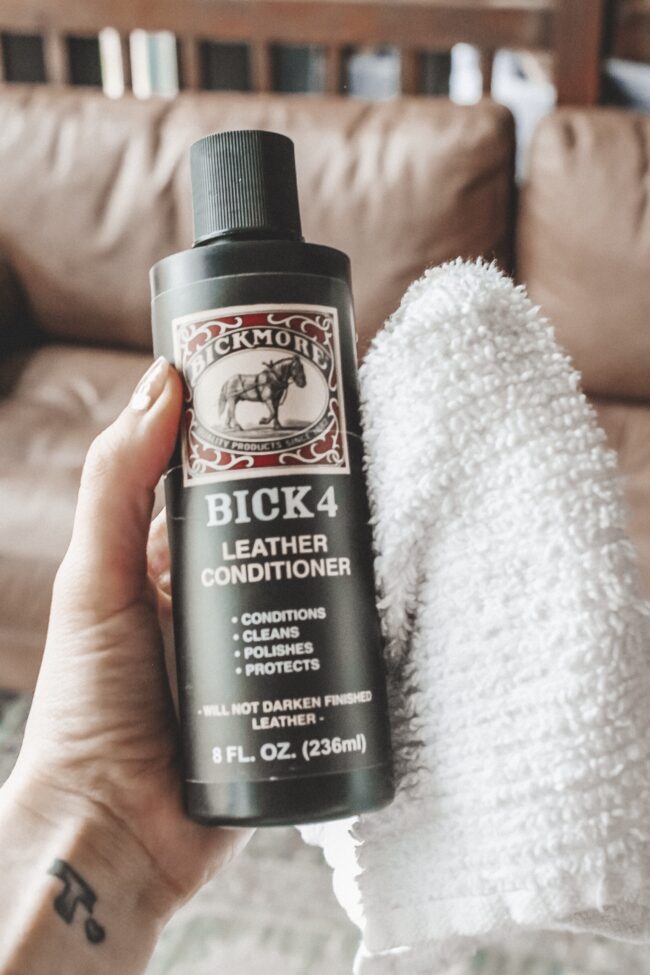 I just put a little of the leather conditioner on an old (clean!) rag, and started applying to the couch, blending in a circular motion.
Linking the products I used below!
In case you need some new soft rags to use, you can find them here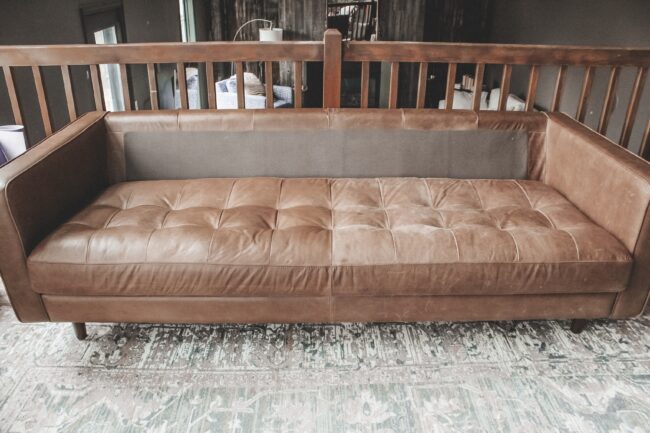 YOU GUYS. Look at how big of a difference it made!!! Left is conditioned, right is the "before." You can really see how dry and thirsty it looked here.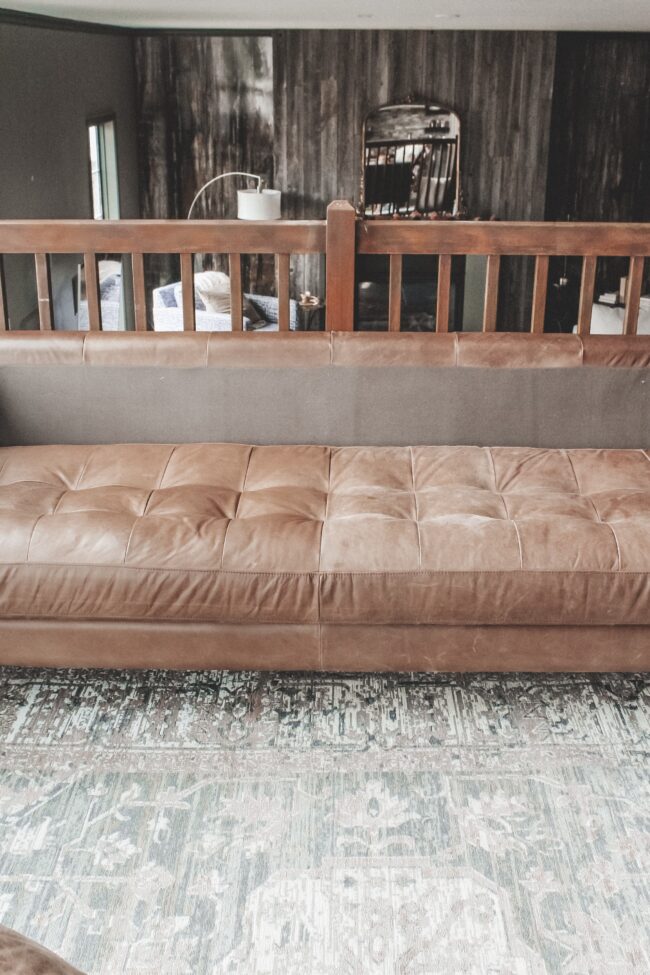 The conditioner also helped to make some of the minor little scratches to go away/blend in. It just smoothed everything out. And I swear it made the leather even softer.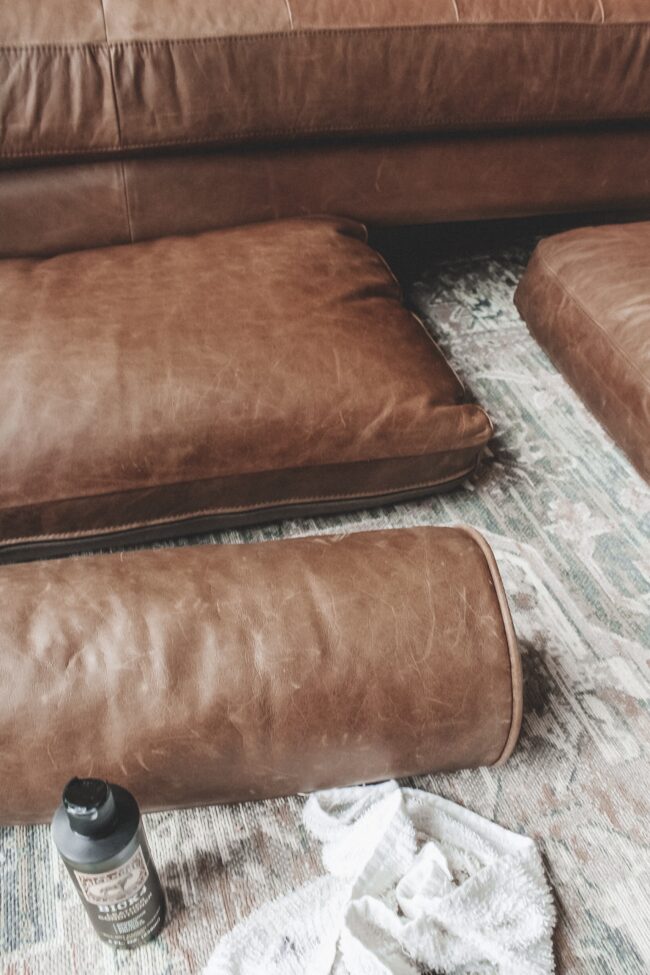 I took the pillows off before I started on the couch, and then did those next.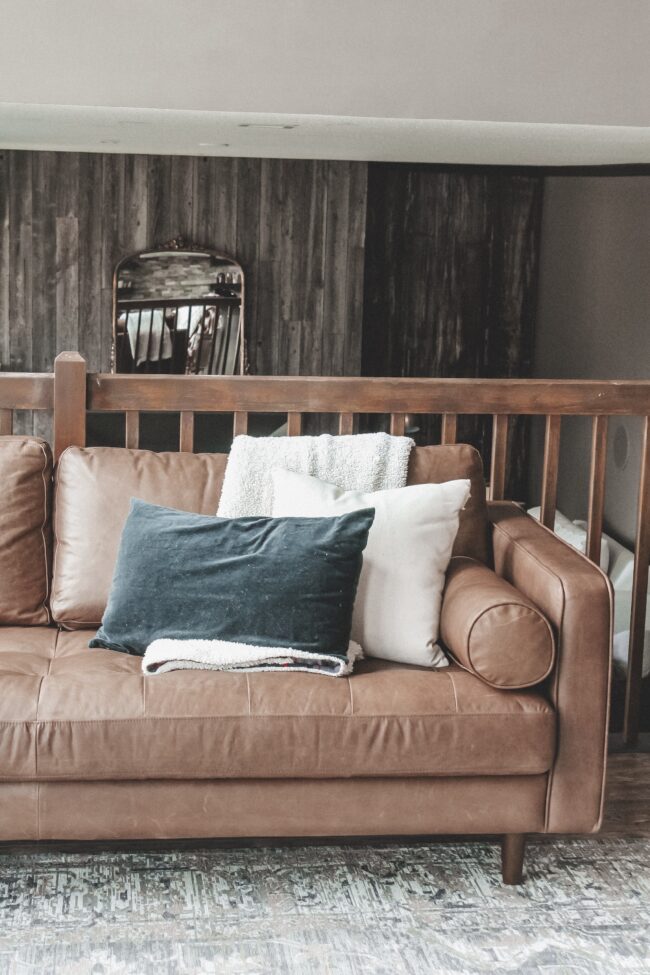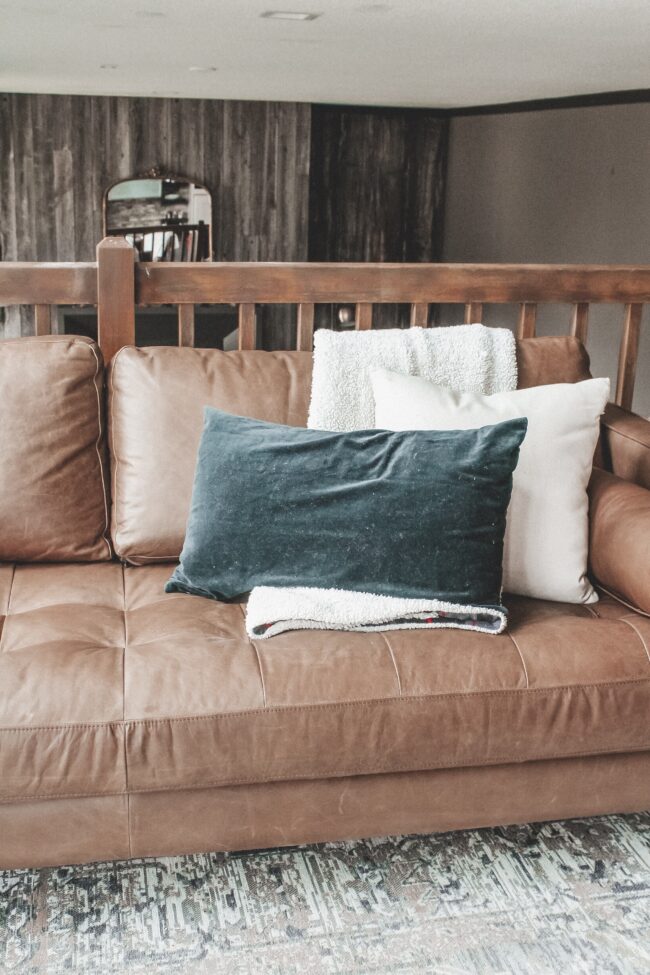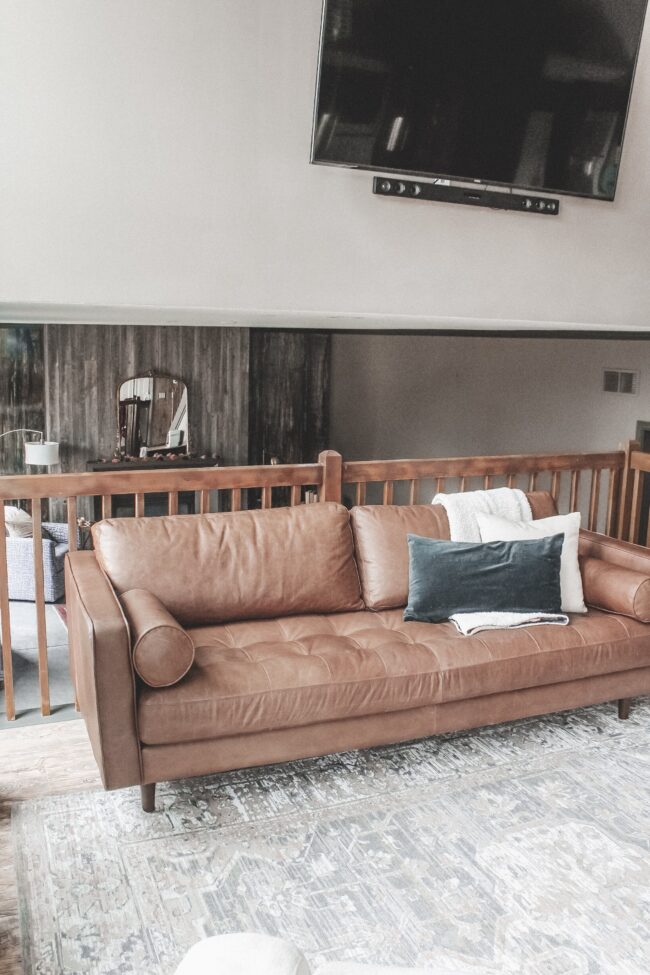 Here's a link to our couch, too, if you're looking for it! (Ours is the Charme Chocolat)
Super short blog post but thought I'd share how to condition a leather sofa in case you're searching the internet for how to make your leather couch look a little less dry! ;)