I have been meaning to show you guys our Fall front porch for a couple weeks, but kept getting busy and forgetting! We have a new front door coming soon (actually, we're replacing all of our doors at the same time – I'll share more on that later!), so I wanted to get some photos while we still have the original door. It's fun to look back at pictures and see how our house has changed. We have lived here for a little over three years, and it looks COMPLETELY different than when we moved in. The front porch, though, still basically looks the exact same. Not for long!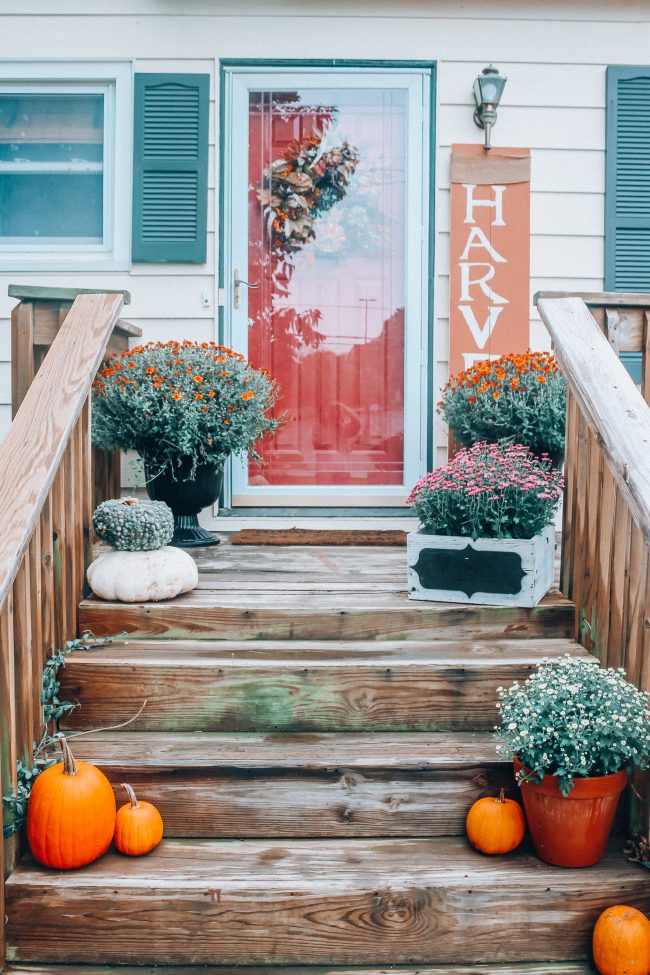 We have a storm door, which I actually do love…except for when I try to take pictures. The glare isn't so great (can you see me?! ;) ) but we like all the light it lets in during the day if we have our main door open!
Our door is red right now, but I have a different color in mind for the new door. But then changing that color will make me want to paint the house…and the shutters…
You see how these things spiral?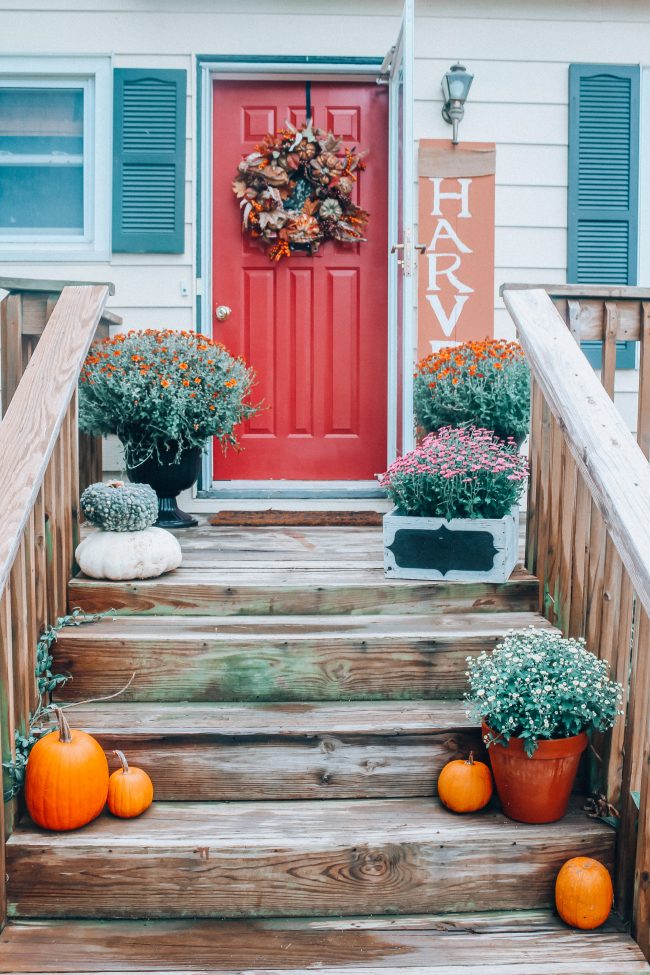 You can buy my wreath [here]. We have had it for two or three years, and it has held up REALLY well!
I bought my white and green pumpkins at Lowe's – I always think they have pretty good prices, so I keep going back every Fall!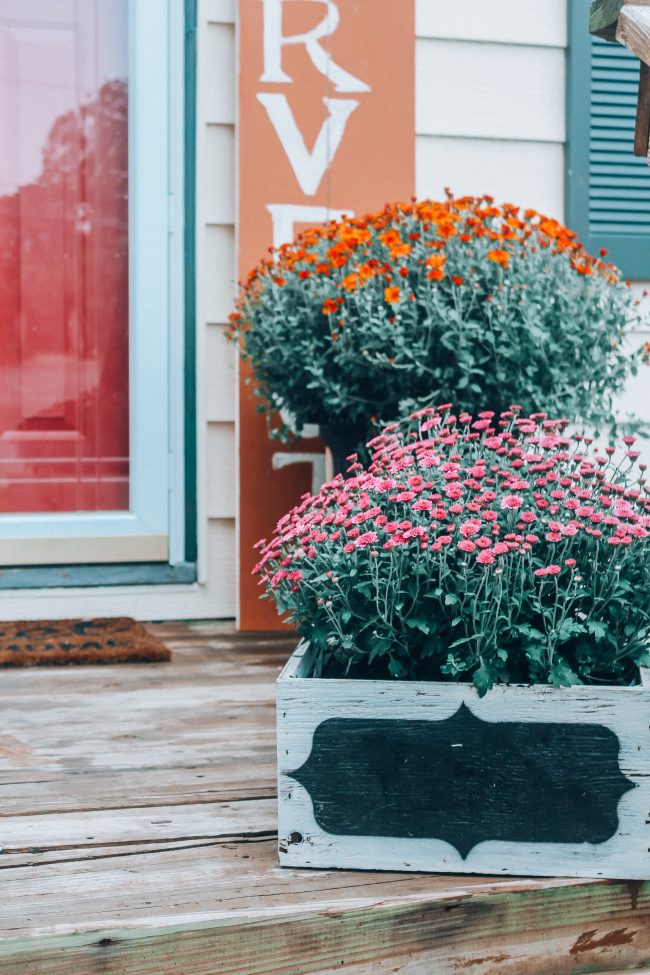 I think my little planter box is from Lowe's as well. Brandon bought it for me last Summer when I ran out of places to plant flowers. ;) I just lined it with a plastic garbage bag in an attempt to not rot the wood at the bottom, and so far our plants have done pretty well in it!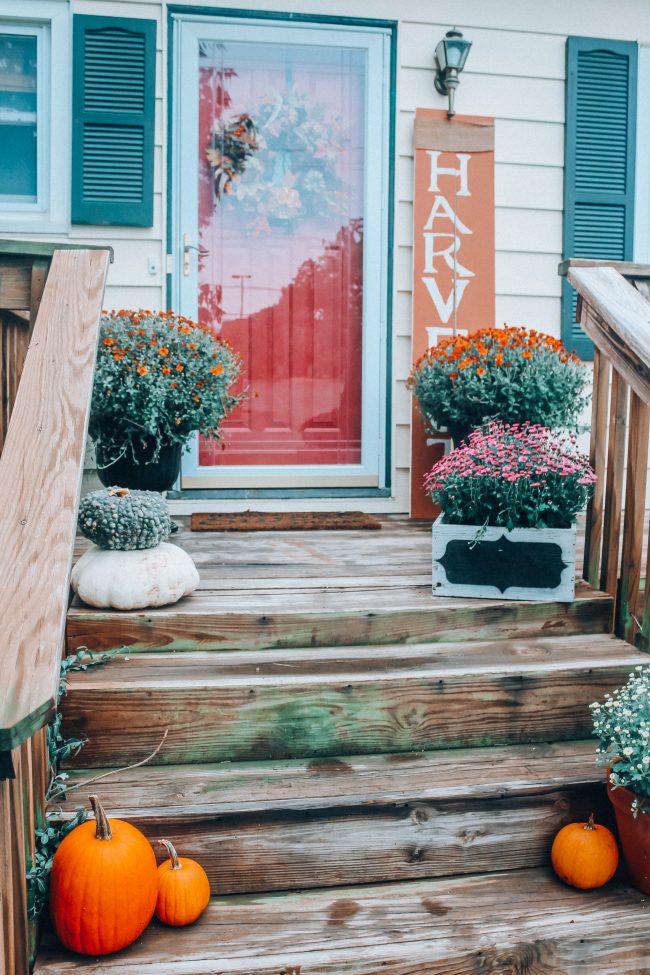 I made my "harvest" sign the first year we moved in, I think. It's actually falling apart and needs a little repair work, but for now it works! It says "JOY" on the other side, so I just leave it up all Fall and then flip it around at Christmas time.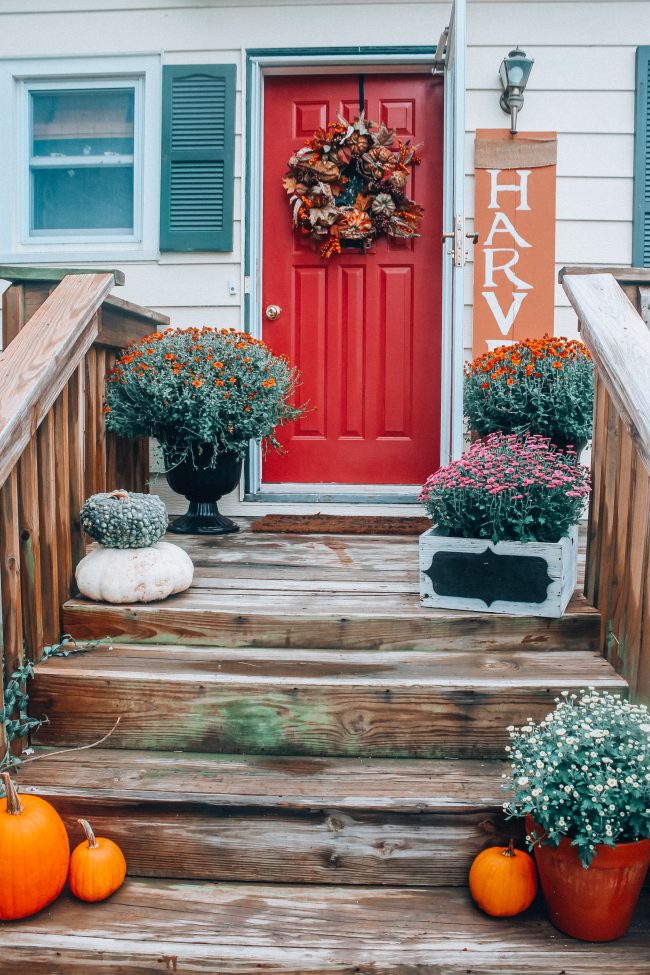 Our porch looks a little like a pumpkin patch or garden center with all of the mums, but I'm NOT mad about it! I think they might be my favorite flower (or it may just be that Fall is my favorite season, and mums always scream "FALL!" to me).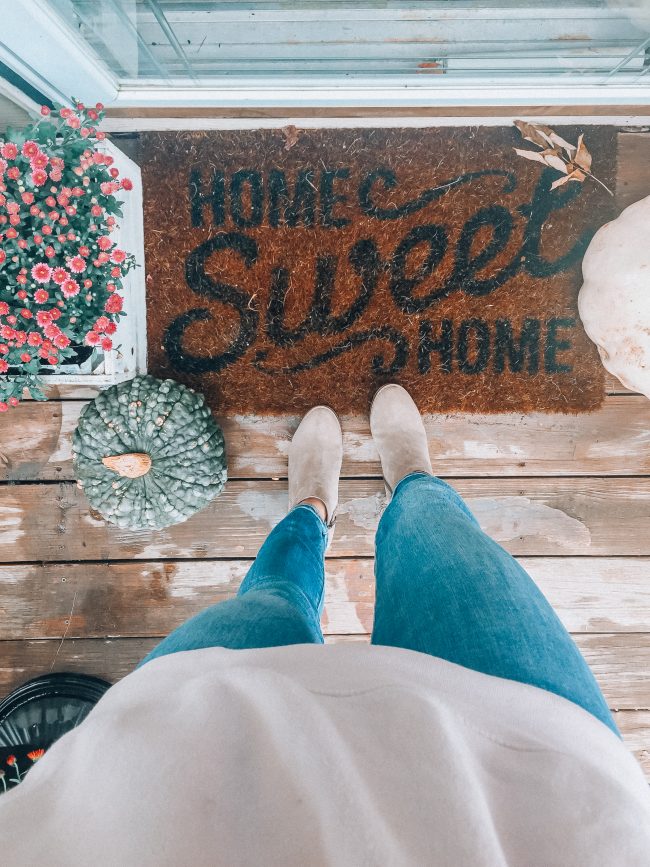 Buy our doormat [here]
Do you do a Fall front porch? I like to change it up a little bit every year, so please share any awesome ideas you have with me!