DockATot Grand Review –  my thoughts on the lounger for older babies and toddlers
When Ruby was just a few weeks old, I posted about her first DockATot [here]. We loved it so much that when she outgrew it, I knew I wanted to get the DockATot Grand next. The Grand size is for older babies and toddlers, aged 9-36 months.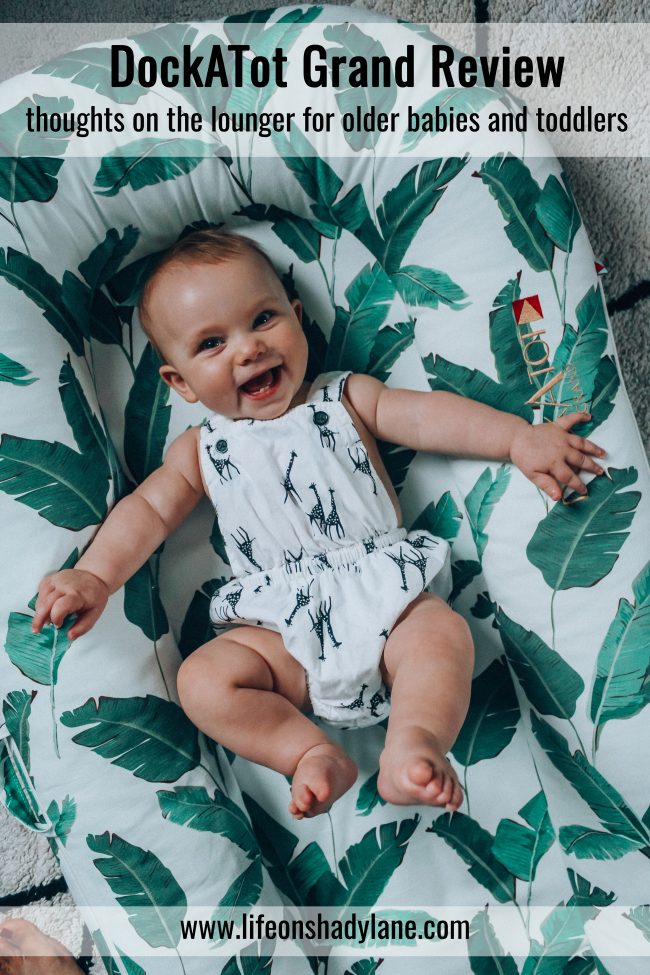 I hope you'll check out some of my other posts while you're here, too!
See my DIY projects and inspiration [here]
Check out a home tour [here] 
Check out some fashion posts [here]
When the Grand showed up on our front porch, I laughed…it looked HUGE compared to the smaller version. But we opened it up, and my 2.5 year old, Henry, was SO excited. He didn't fit in Ruby's first Dock, so I think he was just thrilled to see one that looked more his size. I had ordered it with the intention of using it for Ruby, but when I realized that Henry could use it too, I immediately packed it back up in it's reusable carrying case (that it comes in!). We were getting ready to leave town the following day, and our kids were going to stay with my parents. I was nervous about leaving them for a whole week, and thought that something fun for Henry to sleep in would make it a little easier on him.
Turns out he barely missed us at all because he had so much fun with his grandparents…but that's another story. ;)
We have been using the DockATot for Ruby since we returned home from our trip, and she is loving it (and so am I!). It's great for napping, but I also love it for when we're just hanging out in the kids' room. Ruby is still at the stage where she sometimes tips over while sitting up, so I love that I can set her in the Dock and she's protected from hitting her head on the floor.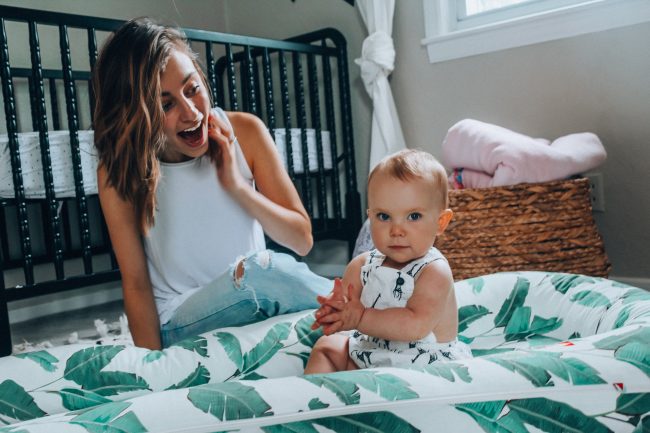 I love that the Grand is for kids up to 36 months – it will last us a long time, and both of my kids love it! It comes in several prints, so if you want to match it to your child's existing bedroom decor, you'll definitely be able to. Plus, there are covers sold separately for even more color/pattern options.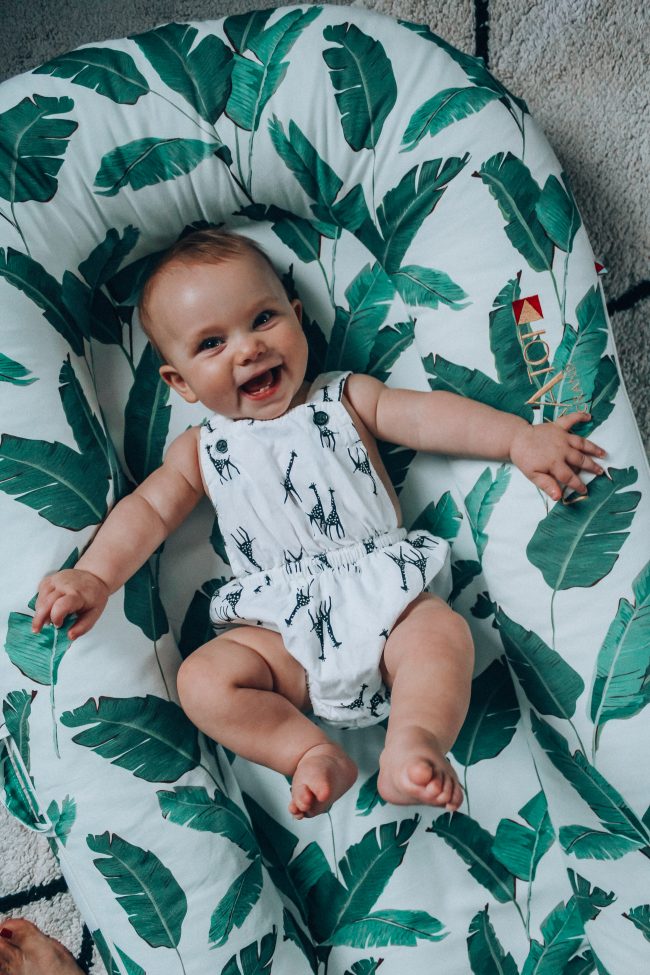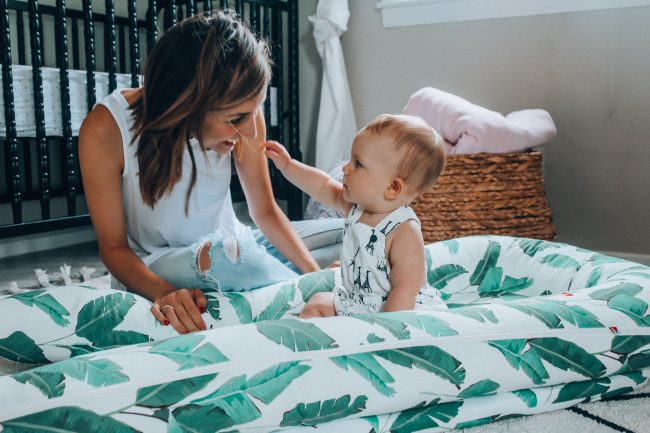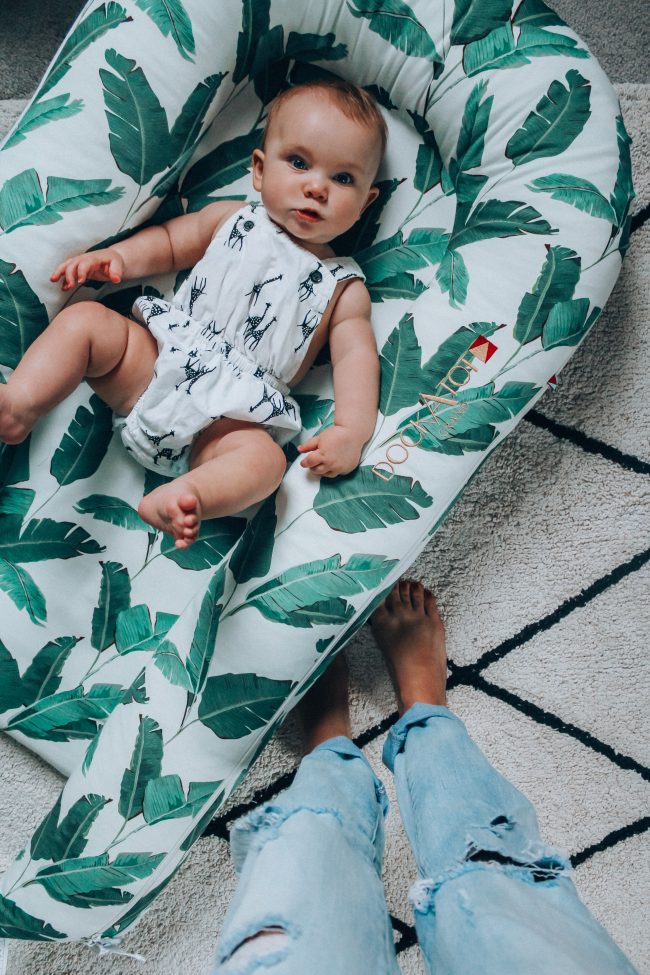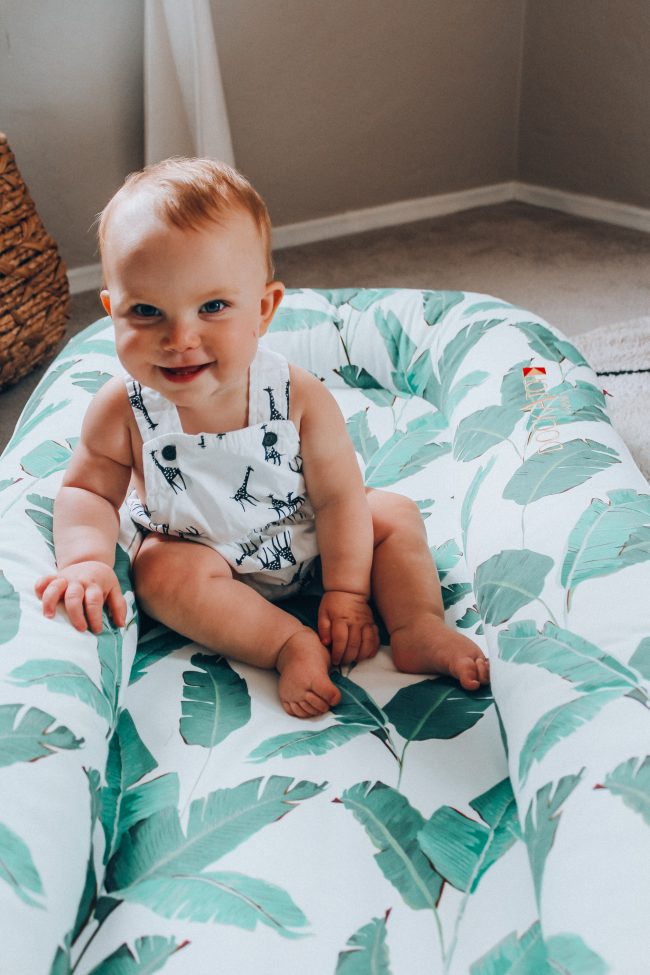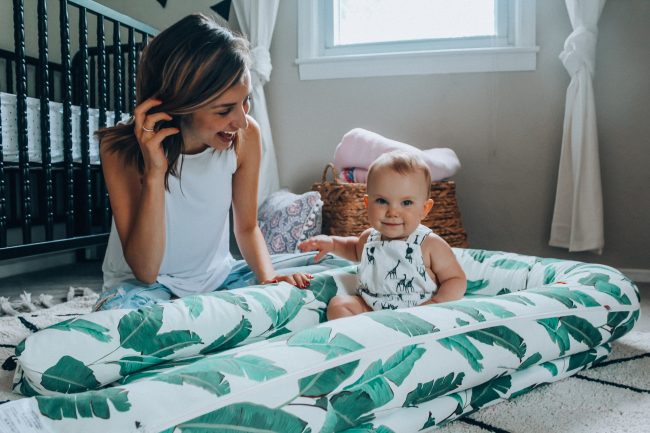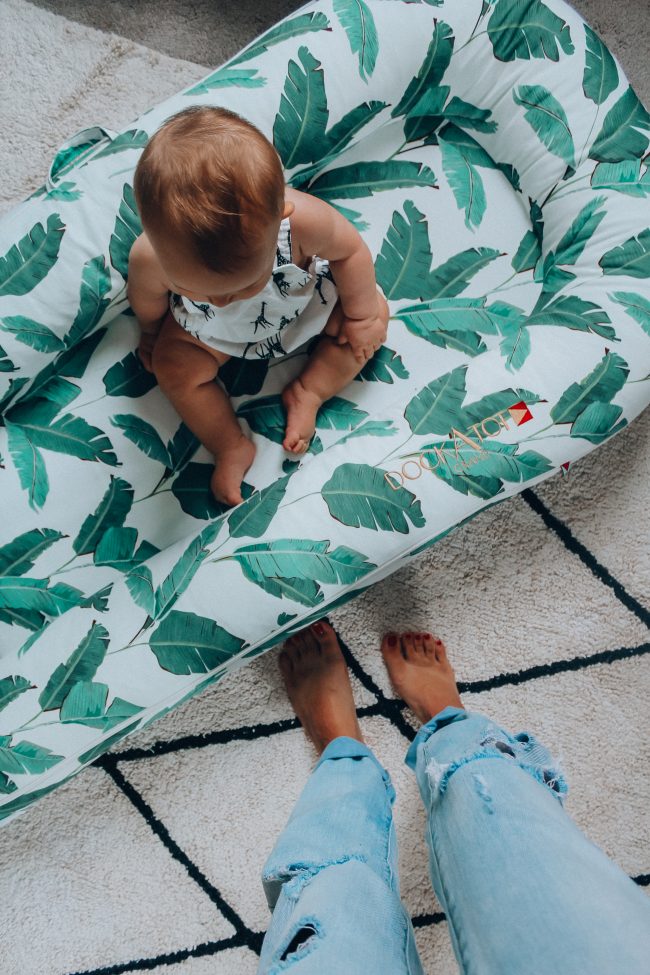 I'm still working on Henry and Ruby's shared bedroom (we haven't moved Henry in yet)…it's a little difficult to design a room for two little ones, especially when it's a boy and girl. You can see my last post about the room [here]. I will share an update on the room soon!
I hope you enjoyed this Dockatot Grand review blog post!