This post may contain affiliate links
A DIY laundry detergent recipe that's super simple to put together and will save you money (and look pretty on your laundry room shelf!).
I have been meaning to post this DIY laundry detergent recipe for almost two years – that's how long I've been making it! So when I ran out of detergent last week, I decided to finally get some photos while making more and put together a blog post with my recipe!
It's quick and easy, promise!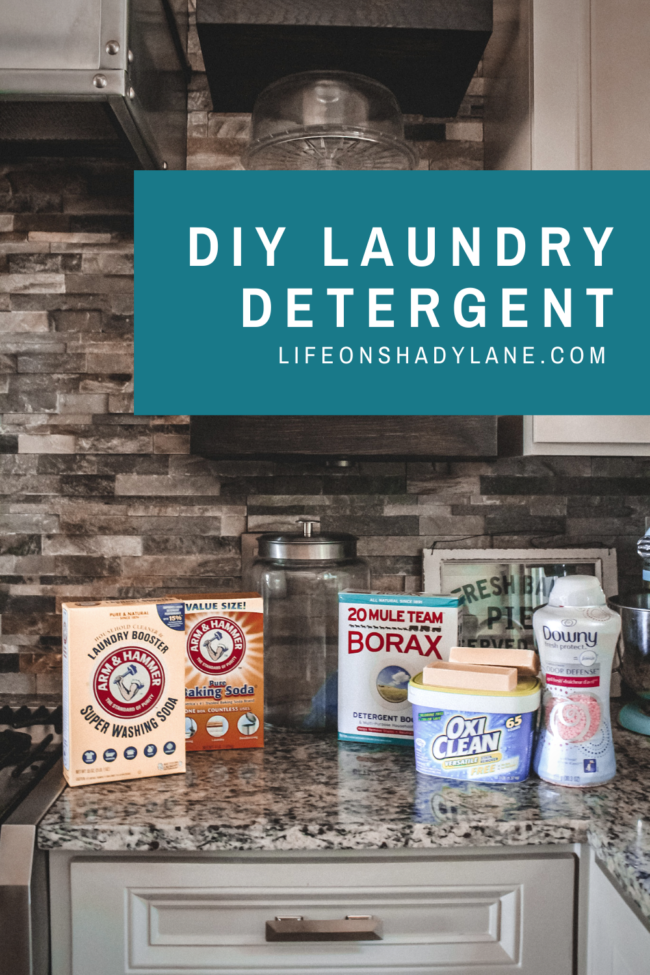 ————–
I hope you'll check out some of my other posts while you're here, too!
See my DIY projects and inspiration [here]
Check out a home tour [here]
Check out some fashion posts [here]
To get started, here are the ingredients you'll need!
You'll Need:
OKAY – so here's what you do!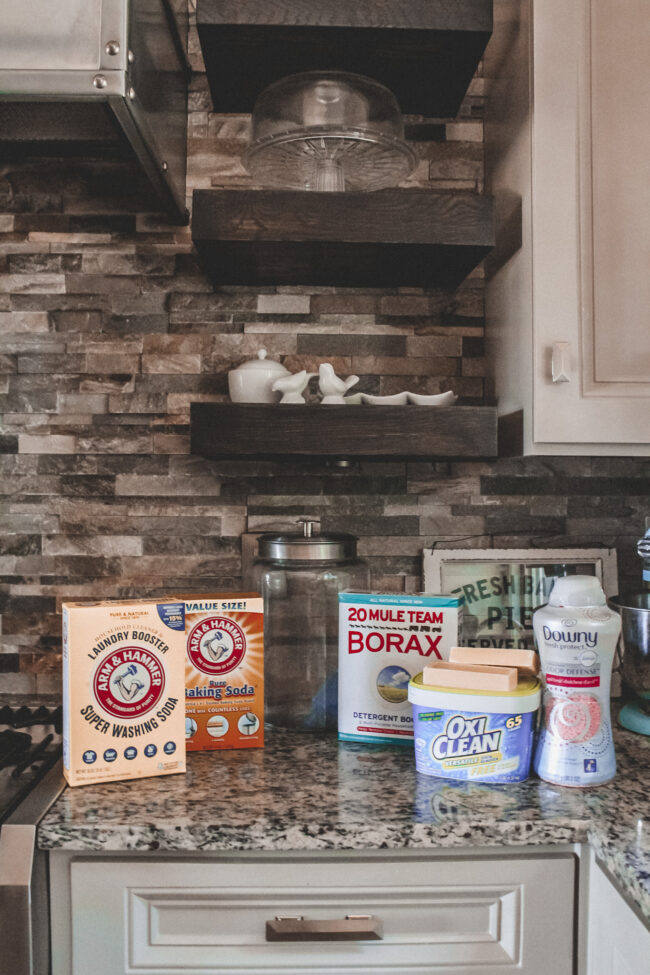 Gather your ingredients. No measuring here, you'll just use the entire container of each thing!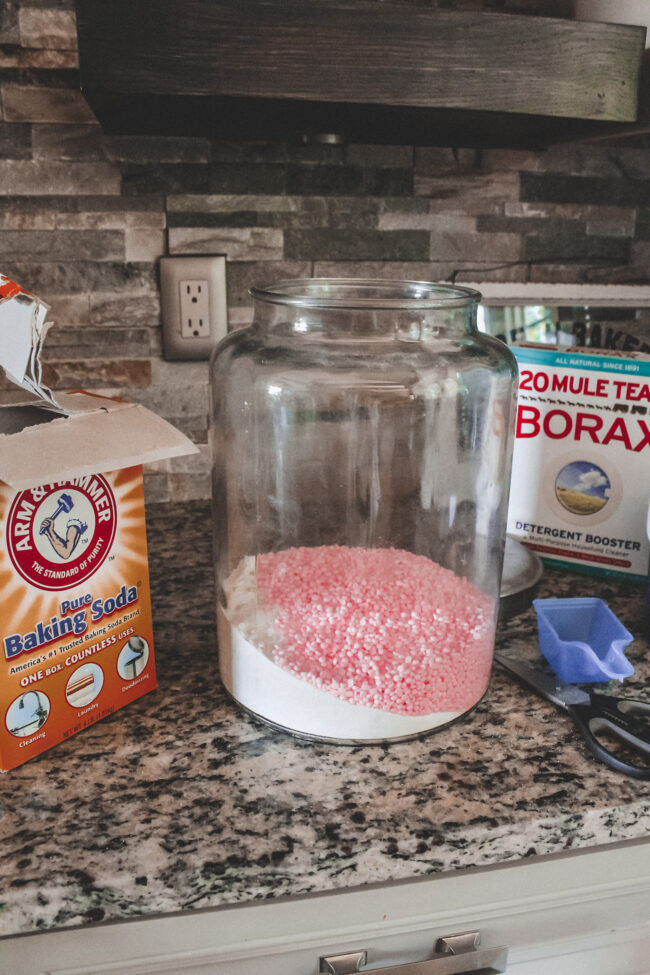 Start dumping it all in! I like to either layer ingredients so that they're easier to mix up (separate with the Downy scent booster and Fels-Naptha – it helps to break up the more dense baking soda, Borax, etc.) OR just mix as I go!
Another option: mix everything into an even bigger bucket – I like to use a 5 gallon bucket if I'm going this route! Then you can just transfer everything to your glass jar when you're done mixing.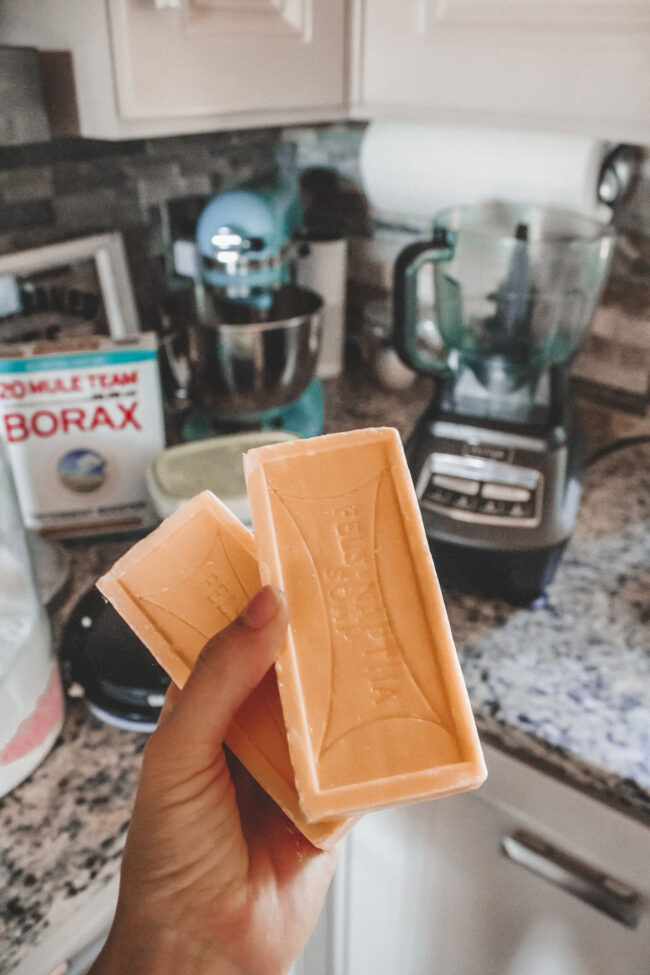 When it's time to mix in your bars of Fels-Naptha soap, you'll just use your food processor to chop them up really fine first! Be sure to clean the food processor really well before using again for food, of course. ;)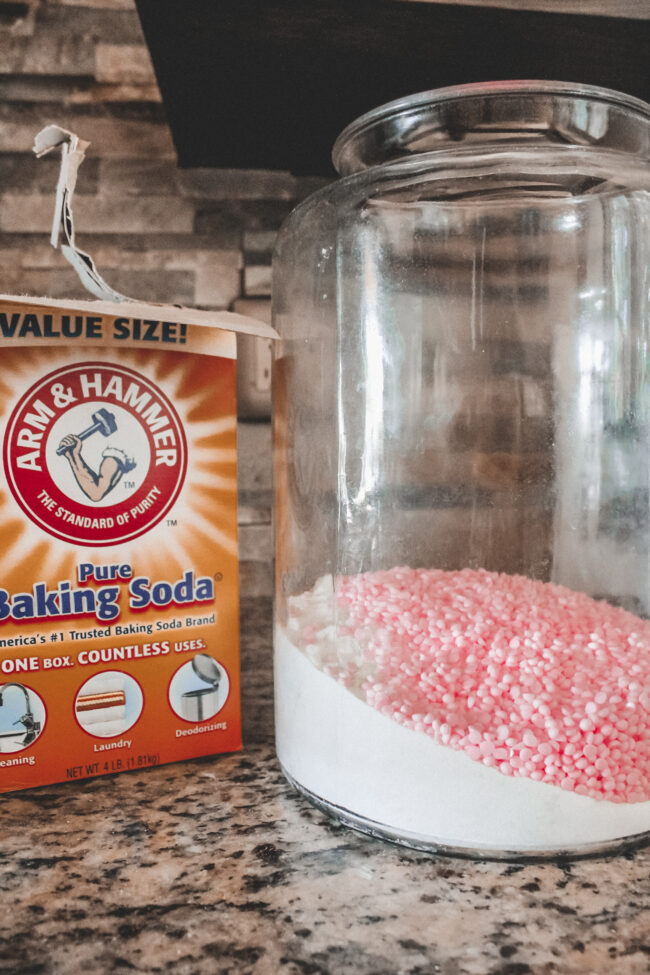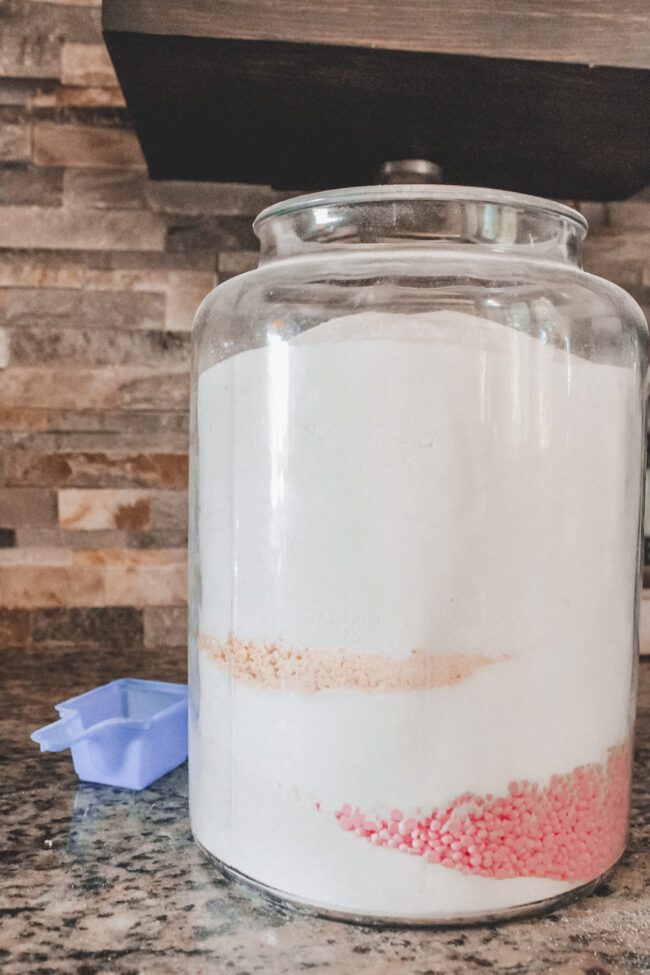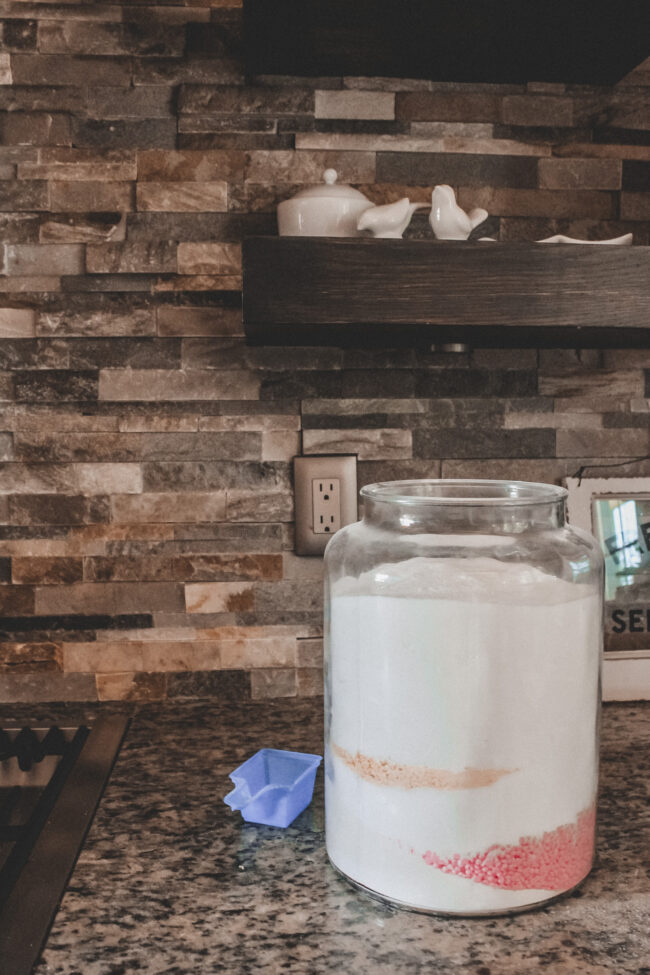 Mix everything up really well (I forgot to get a photo of that – oops)….and then put it on your laundry room shelf! ;)
I like to use the lid from the Downy bottle OR the scooper from the OxiClean to scoop the DIY laundry detergent. You don't need to use much, I don't even put in half of a scoop. My clothes come out smelling fresh and clean every time!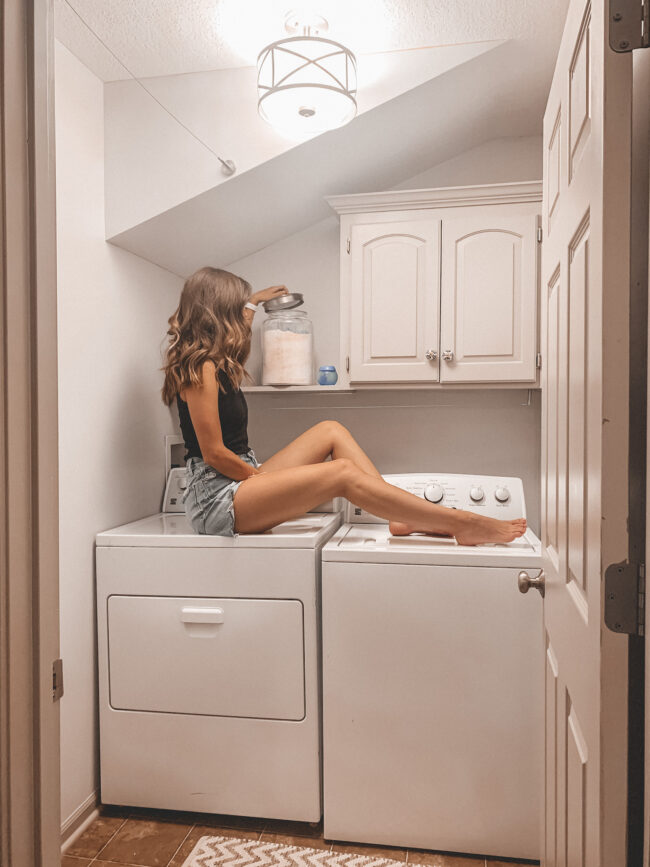 ————–
I hope you'll check out some of my other posts while you're here, too!
See my DIY projects and inspiration [here]
Check out a tour of our last home [here] and a tour of our new (current!) home [here]
Check out some fashion posts [here]