Thank you to Infinity Jars for sponsoring this post!
Happy Monday! I hope everyone had a great weekend. We spent ours doing all the fun things we could think of: antiquing, the zoo, a patio lunch, a movie at home, church, and gardening. So needless to say I needed a big cup of coffee this morning to get back into the weekday groove.
I'm finally getting around to sharing the last of my 3-part mini series with Infinity Jars. You can see my recipe for Coconut Oil + Lemon Sugar Scrub [here] and my Lavender Linen Spray [here].
Today I'm sharing with you another super simple "recipe" – this time it's for a DIY hair oil that is really great for split ends and general hair health. Healthy hair grows faster, too, so if you want your hair to grow – use this oil! Just because someone has long hair, it doesn't mean it is at it's healthiest. Or just because someone's hair is short, it doesn't mean that they do not look after their hair. It's all about being consistent with hair care, regardless of whether people opt to use Top salon products or natural ingredients to create their own hair products, such as what I am doing for my own hair.

Ingredients
3-4 oz of argan oil (there are several options to choose from – I just picked one up from Target)
25 drops of Cedarwood essential oil + lavender essential oil. Or you can use one that is already mixed, like I did. The one I picked was a blend of grapefruit, orange, cedarwood, ylang ylang, frankincense, and lavender. It was from Target as well (you can find it [here]).
Directions
Mix ingredients together in a dropper bottle. I used the 50 ml bottle from Infinity Jars. You can add as many drops of the essential oil as you want, but I found that about 25 was a good amount. Be sure to shake it up before each use so the oils mix together before applying to the ends of your hair. I put it on the ends of my hair and then use what's leftover on my hands to put into the middle of the hair (and rub it in, downward – i.e. I don't put it on the roots).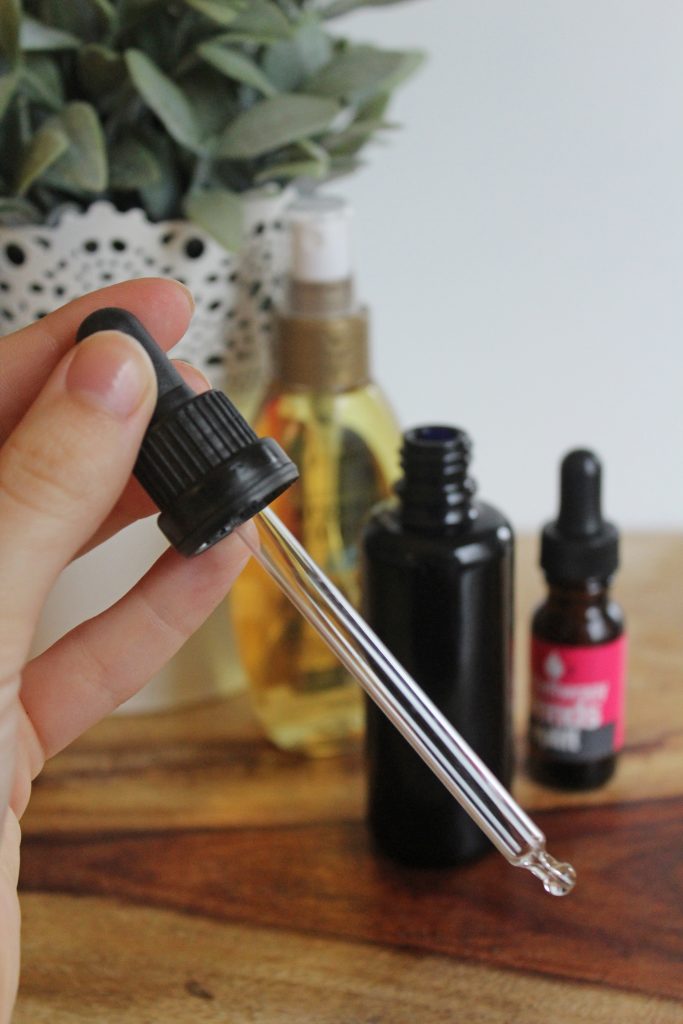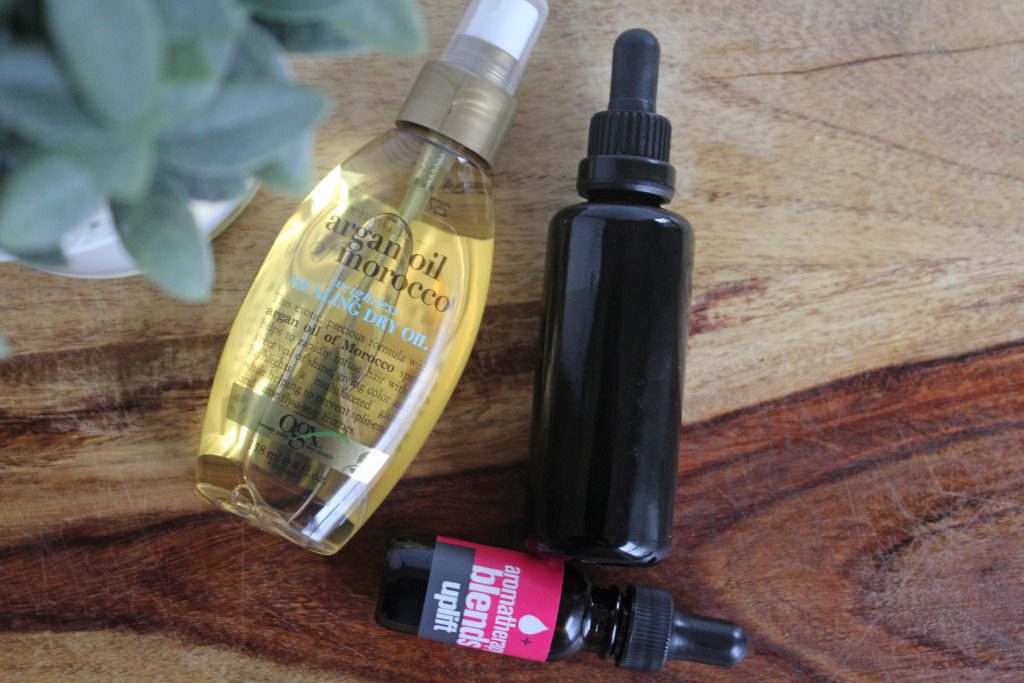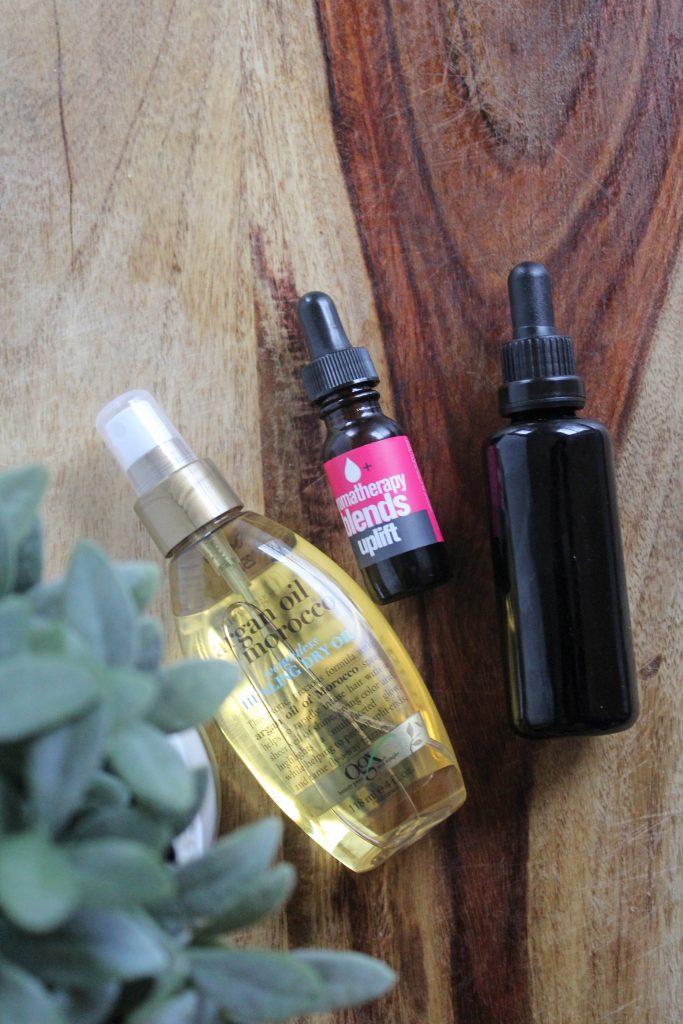 A little about Infinity Jars
Every single glass product they sell is guaranteed to have the following features:
Airtight seal
Ultra-violet filtering
Scent-proof
Naturally preserve and rejuvenate freshness
The deep violet glass blocks out harmful visible light rays (which quickly degrade organic matter), while still permitting two beneficial light rays that are laboratory proven to preserve and extend the shelf life of goods for as long as two years! They have over 70 styles of glass jars, too, so you'll definitely find what you need. They're perfect for preservation needs throughout the house (think: seasoning herbs and salts, teas, flour, cosmetics, DIY lotions, facial serums and toners, etc.).
I hope you enjoyed this DIY healthy hair oil blog post!