We needed a table for our basement renovation/man cave but couldn't find exactly what we wanted, so we decided to just build one ourselves using some redwood posts we already had on hand!
We wanted something sturdy and substantial, and that's exactly what this is. It would be perfect in any living room, but works especially well in a room that gets a lot of use, because it is so sturdy. It turned out really well and looks so great in the room, that I had to share the "how to" here. It's so nice to be able to build something and get exactly what you want instead of buying something from a store that you don't quite love.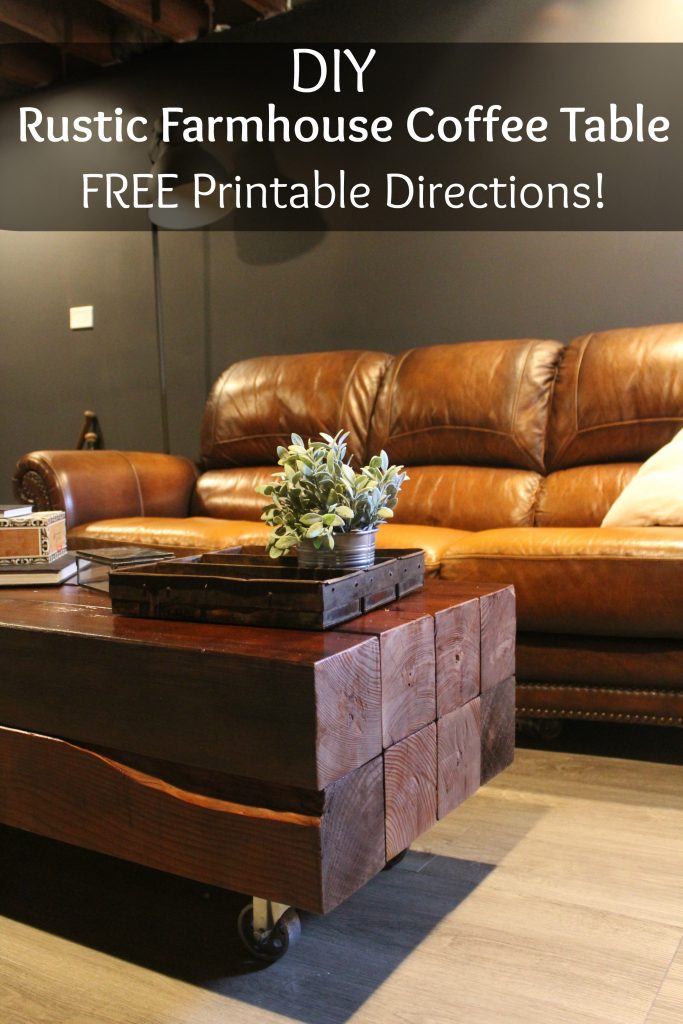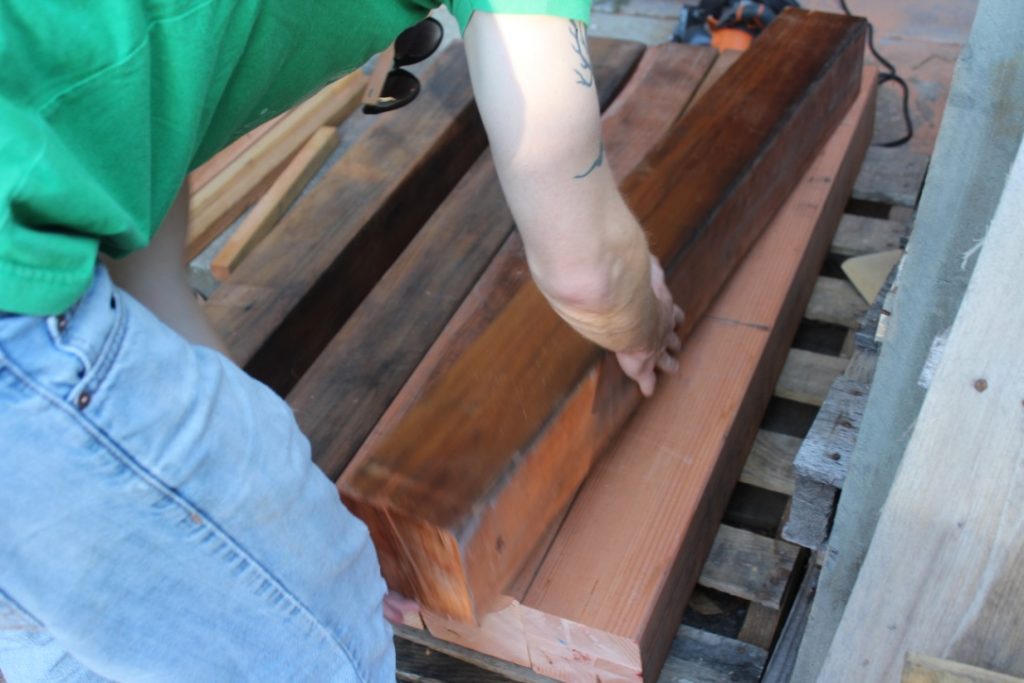 I'm trying something new for this project: instead of listing out all of the directions in this post, I've created a printable PDF with all of the details you'll need. Hopefully this makes it super easy for you to recreate this amazing table! The download button is at the bottom of this post!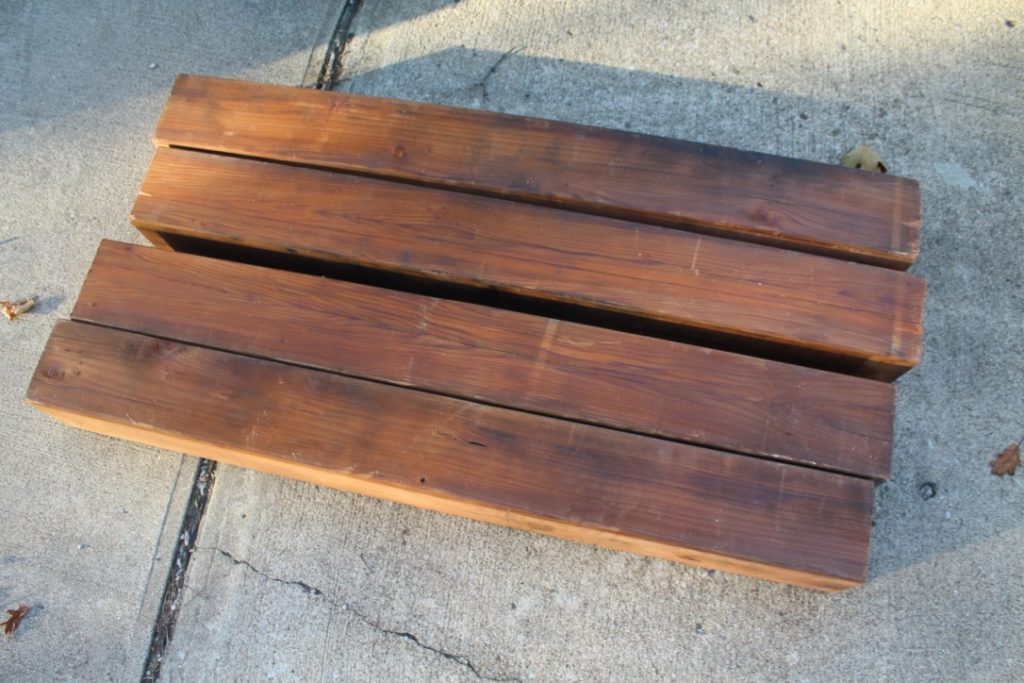 The coffee table is quite heavy, but the caster wheels on the bottom make it easy to move. You can get casters with locks on them, if you'd like, but we figured we didn't need the locks – because the posts are so heavy, the table doesn't move around when you're just kicking your feet up or lightly pushing on it.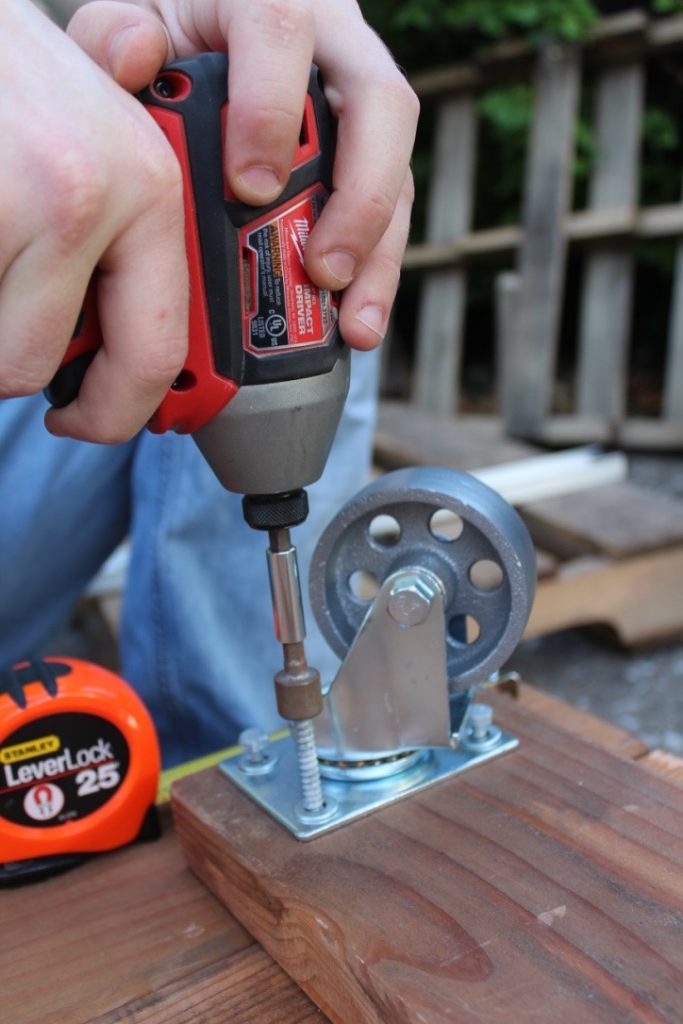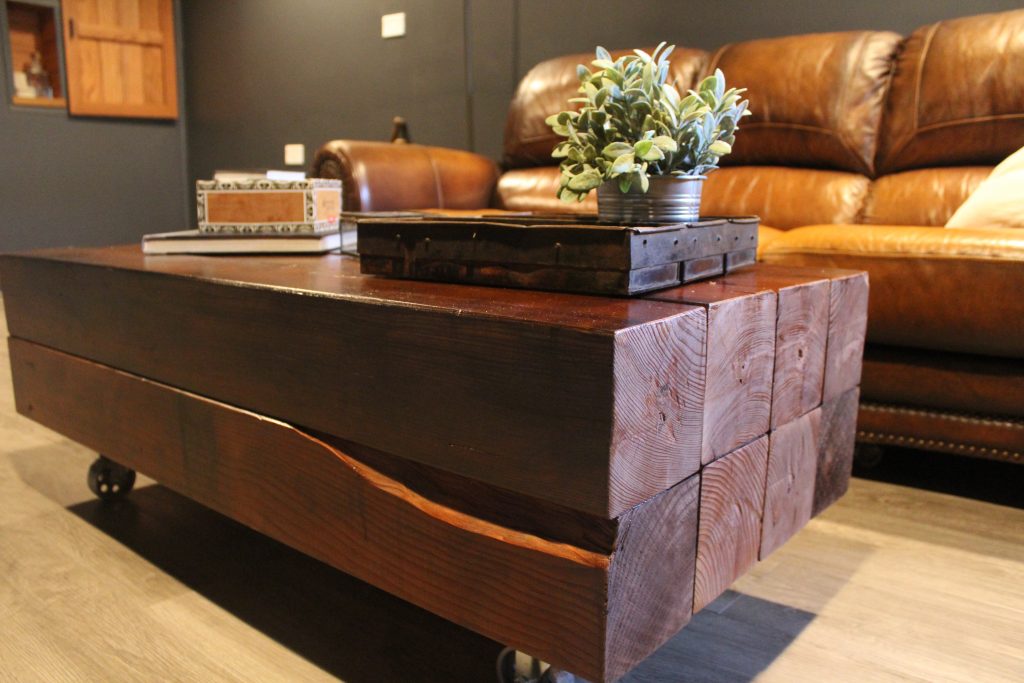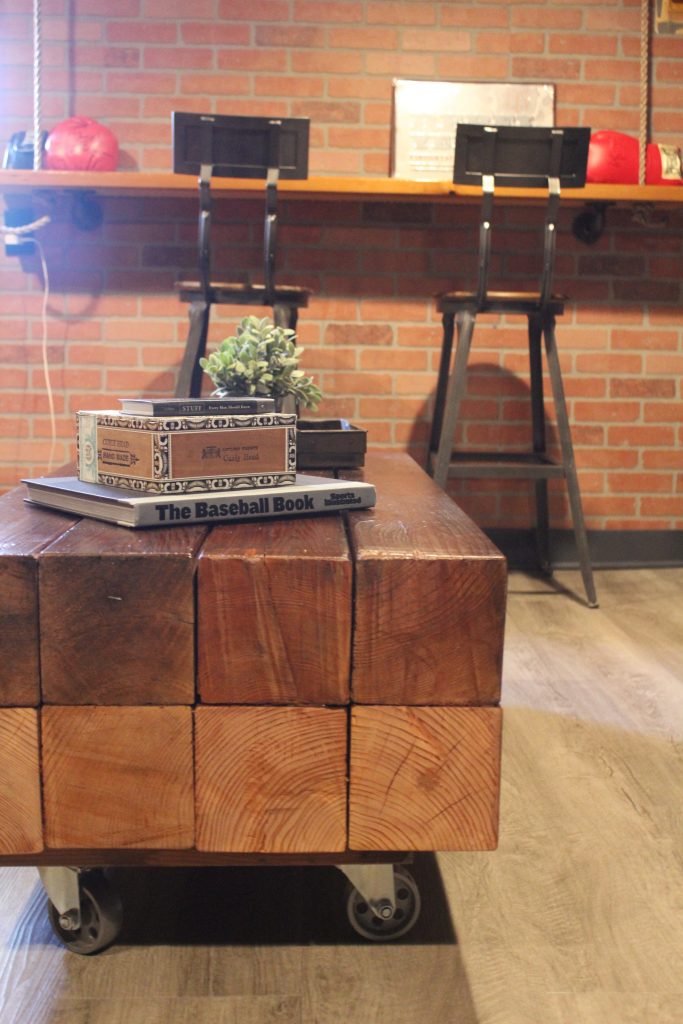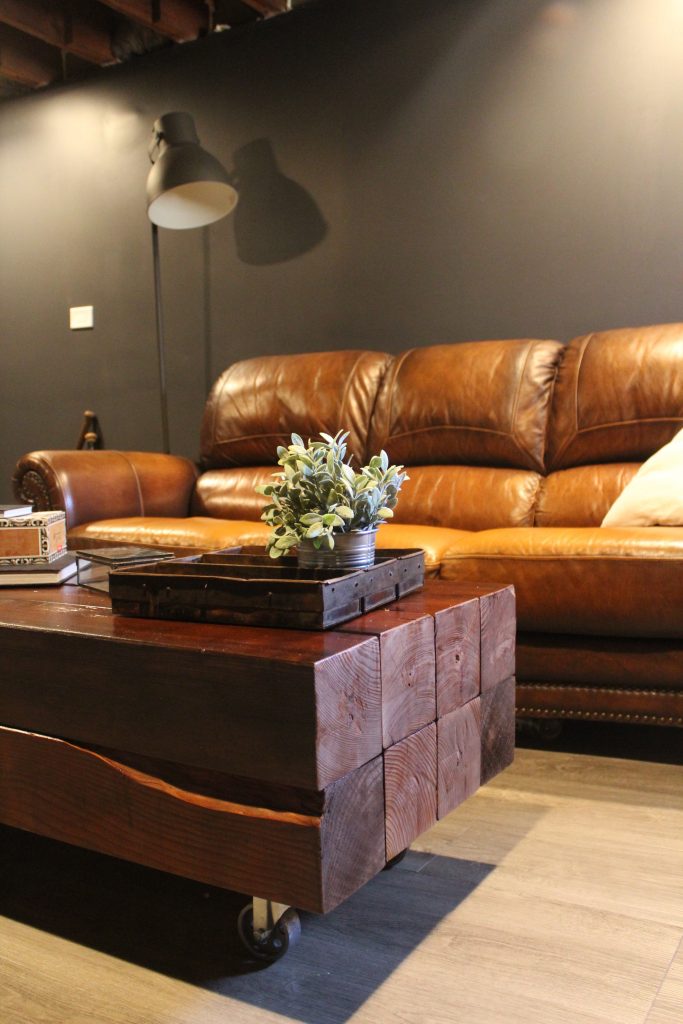 Just click the button below to download your free printable directions! Then…let me know your thoughts in the comments below – do you prefer project directions listed out in the actual blog post, or do you prefer the printable version?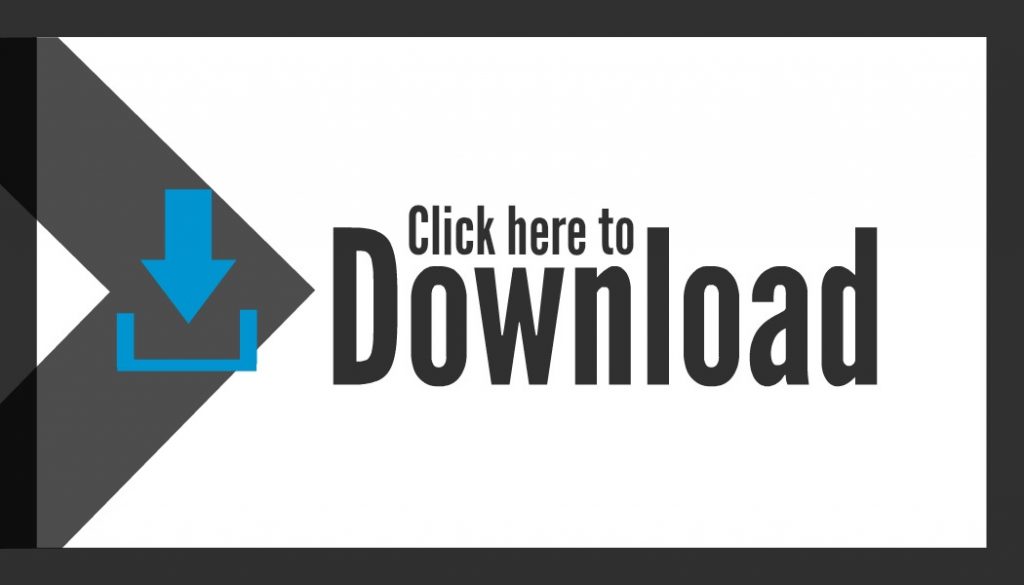 You can see more of our projects here!
————–
I hope you'll check out some of my other posts while you're here, too!
See my DIY projects and inspiration [here]
Check out a home tour [here] 
Check out some fashion posts [here]