Cute kimonos to wear this summer – rounded up into one easy place to shop! I love throwing them on over a tank or tee to add a little extra "something" to an outfit!
Keep scrolling to see a couple of my favorites.
This post may contain affiliate links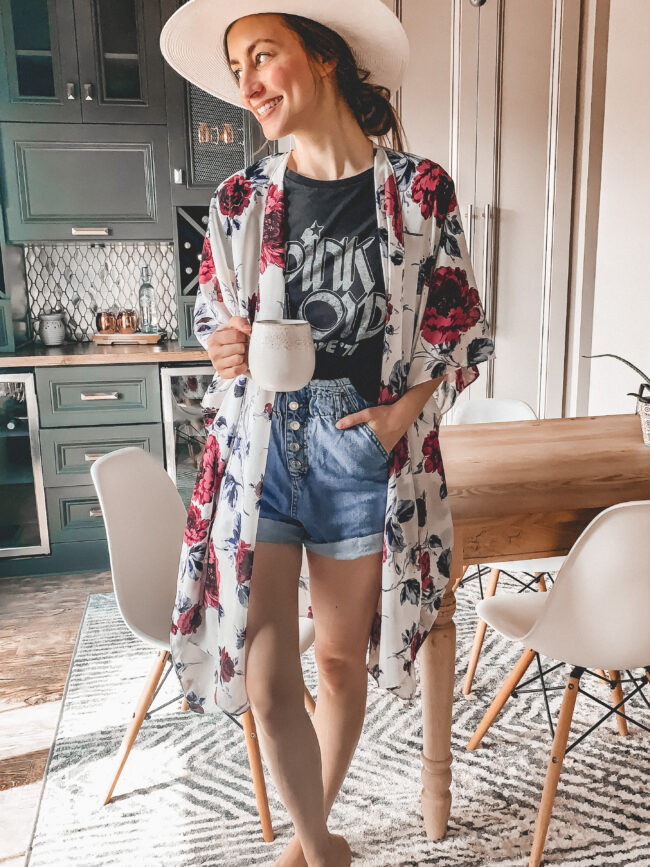 I've had this floral kimono for several years and I wear it ALL of the time. It's perfect for throwing on over a pair of shorts and a tank in the summer for adding some pattern or just a little extra dimension to an outfit. Mine is sold out, but I'm linking to some of my favorite cute kimonos to wear this summer below!
I've shared links underneath the collage for easy shopping!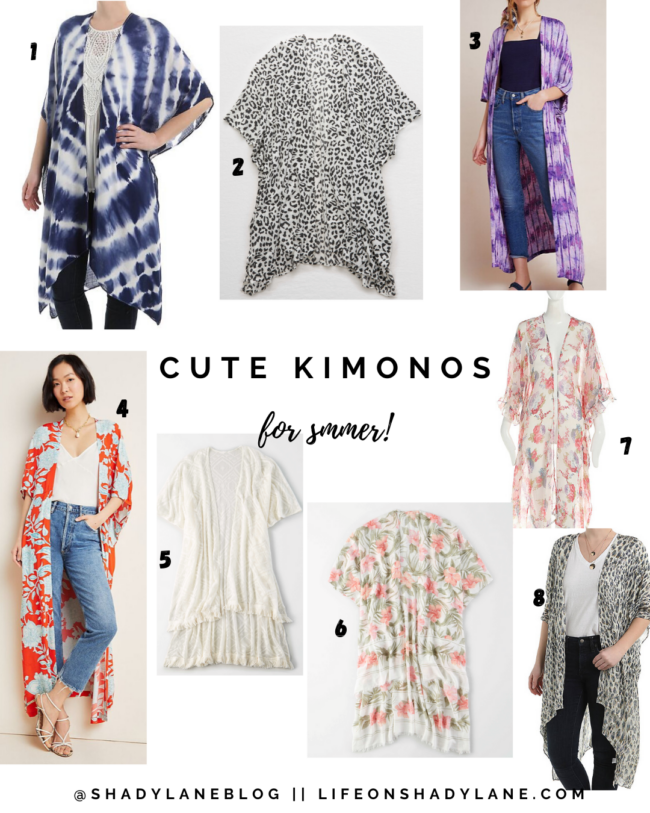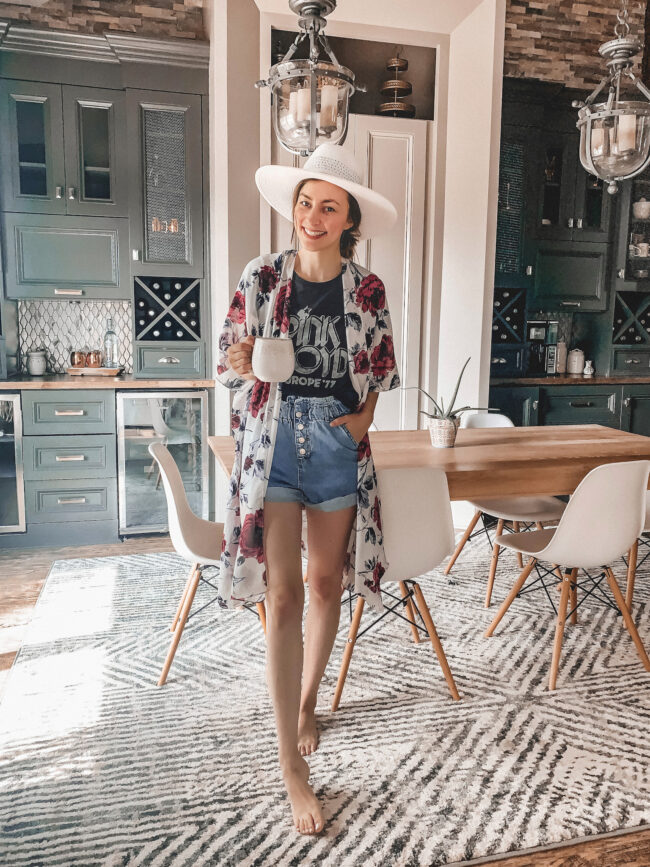 Not quite sure how to wear a kimono? Here are a couple tips!
Throw it on over a tank or tee shirt. I always try to add a "third item" to my outfit because it spices it up just a little. A hat, jacket, belt….or a kimono! ;) Seriously, try it. If your look feels a little "blah," try adding that third item. It'll improve your outfit so much!
Use a kimono as a swim cover up – I like to wear a kimono when I go to the pool. They're easy to throw back on when you get out of the pool, and they're lightweight enough that they dry quickly.
Wear over a tank dress for more coverage. If you have a dress that doesn't quite feel like it covers you up enough (for church, going out to eat, whatever), try adding a kimono on top. A little extra coverage, without completely covering that cute dress.
Pack one in your carry on – Sometimes all you need on a plane is a little extra lightweight layer.
————–
I hope you'll check out some of my other posts while you're here, too!
See my DIY projects and inspiration [here]
Check out a home tour [here]
Check out some fashion posts [here]