Basic Invite helps you create custom stationery, invitations, business cards, and more – quickly and easily!
This post may contain affiliate links
This post is sponsored by Basic Invite but all thoughts and opinions are my own! :)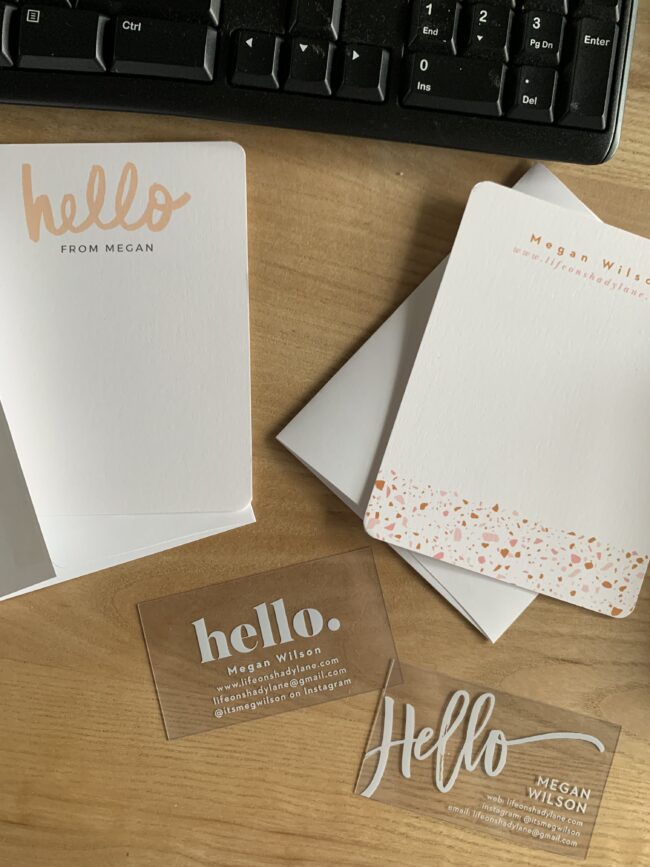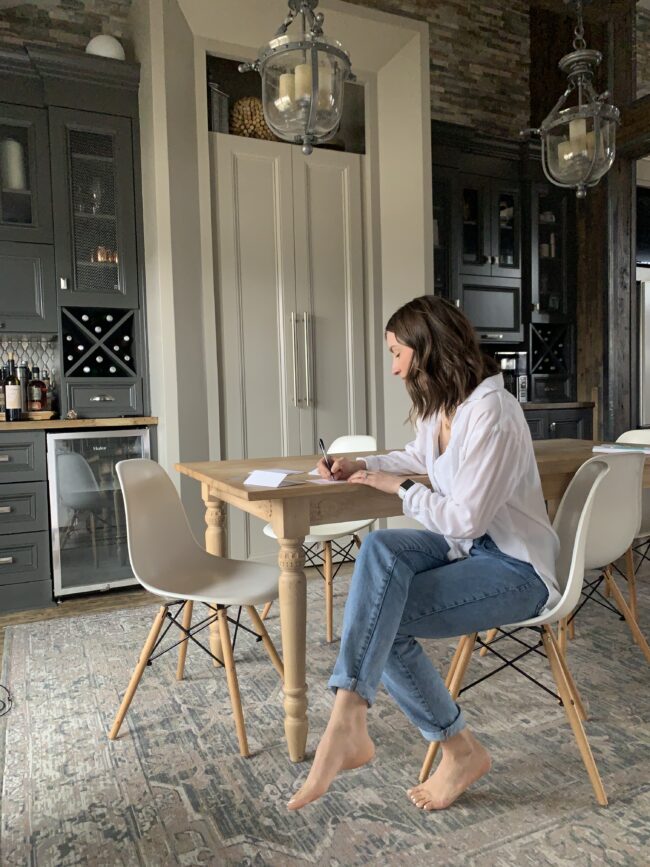 ————–
I hope you'll check out some of my other posts while you're here, too!
See my DIY projects and inspiration [here]
Check out a home tour [here]
It can be overwhelming trying to create pretty, custom invitations for your events or stationery to send out personal thank you notes…but Basic Invite makes it SO easy!
When Basic Invite reached out to me and asked if I'd like to test out their website and products, I said YES – absolutely! I think personalized notes are so chic – you can send them as thank you cards, or just pop them in a new neighbor's mailbox to say "welcome to the neighborhood!" They're also fun to send with family pictures during the holidays.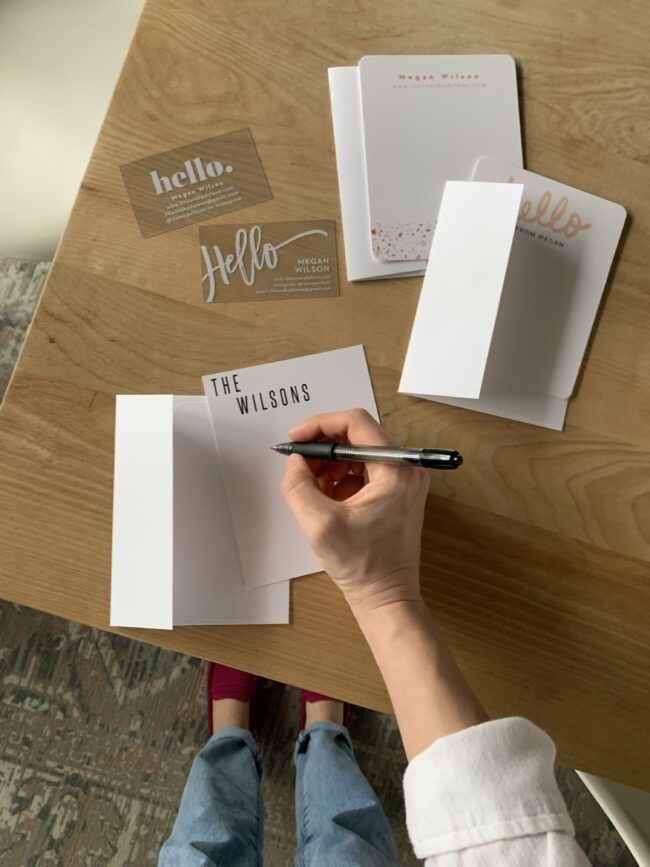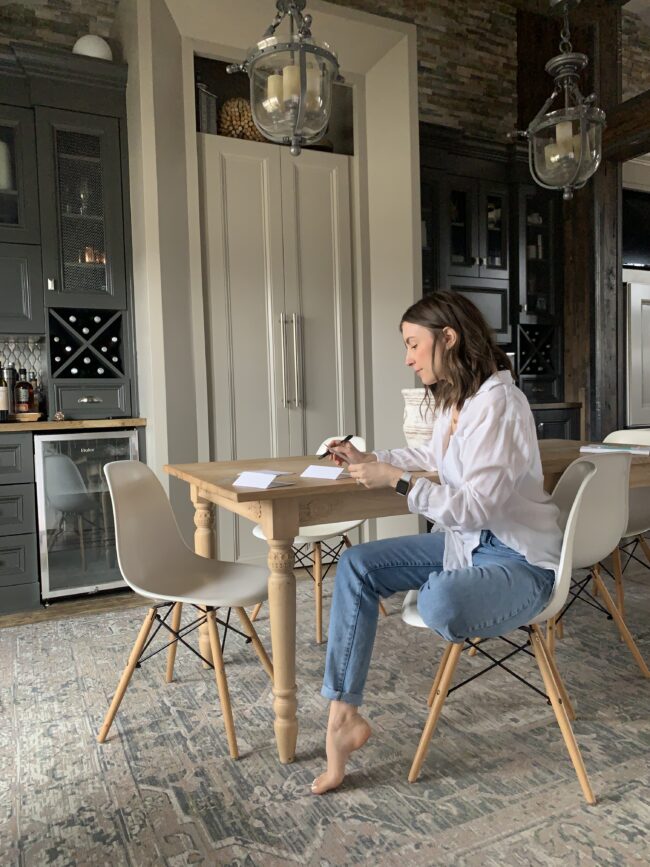 When I logged on to the Basic Invite website, I realized that they also have the COOLEST clear business cards. I had to check those out for myself, so I ordered two samples. I mean – talk about a stand out business card! Love that it's creative and not your average card (although they have those, too, if that's what you're looking for!).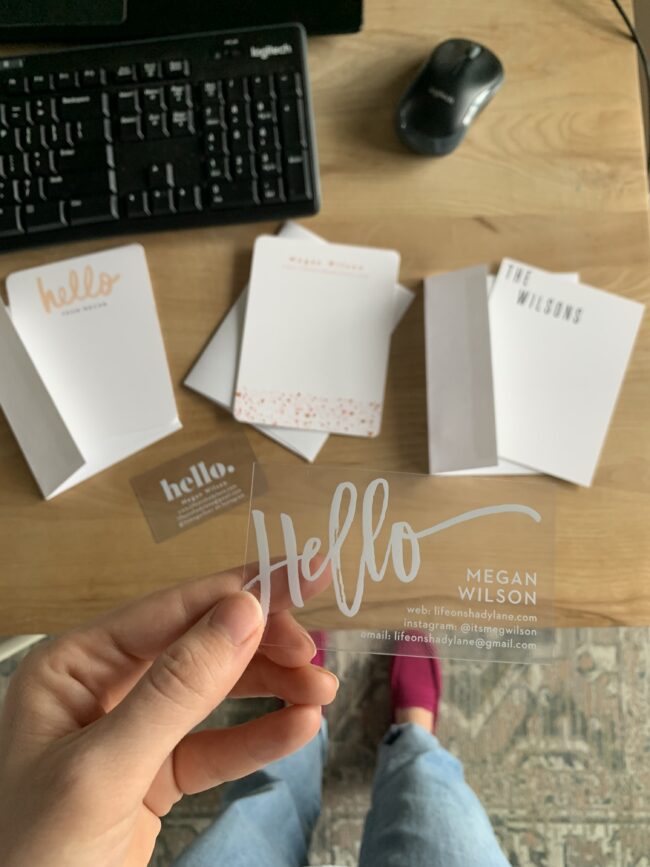 Basic Invite also has TONS of wedding and baby shower invites to choose from. (Their baby shower templates are seriously adorable). It's all so beautiful!
A little more about Basic Invite:
Almost Unlimited Colors– Basic Invite is one of the few websites that allows customers almost unlimited color options with instant previews online. Once you select a design, you can change the color of each element on the card. With over 180 colors to choose from, you can make sure the card is exactly how you want it. This is what sets us apart from almost any other online stationery company.
Custom Samples– Basic Invite is one of the few websites that allows customers to order a printed sample of their actual invitation before they place their final order. They can see the paper quality and how it will print in real life and make sure the card is perfect.
Over 40 Different Colors of Envelopes– Basic Invite has over 40 different envelope colors to choose from. With so many options, customers can make their envelope match the invitation. All of Basic Invite's envelopes are peel and seal so the envelopes can be closed quickly and securely.
Address Capturing Service– Basic Invite offers an address capturing service that allows customers to share a link on Facebook, Twitter, Instagram, or any other social media to request their friends and family's addresses. The addresses are stored in the customer's account and can be selected during the design process. Basic Invite offers recipient address printing at no cost on all card orders.
Foil– Foil cards are available in gold, silver, and rose gold. Customers can choose flat or raised foil on all of Basic Invite's foil designs.
Right now Basic Invite is offering 15% off with coupon code: 15FF51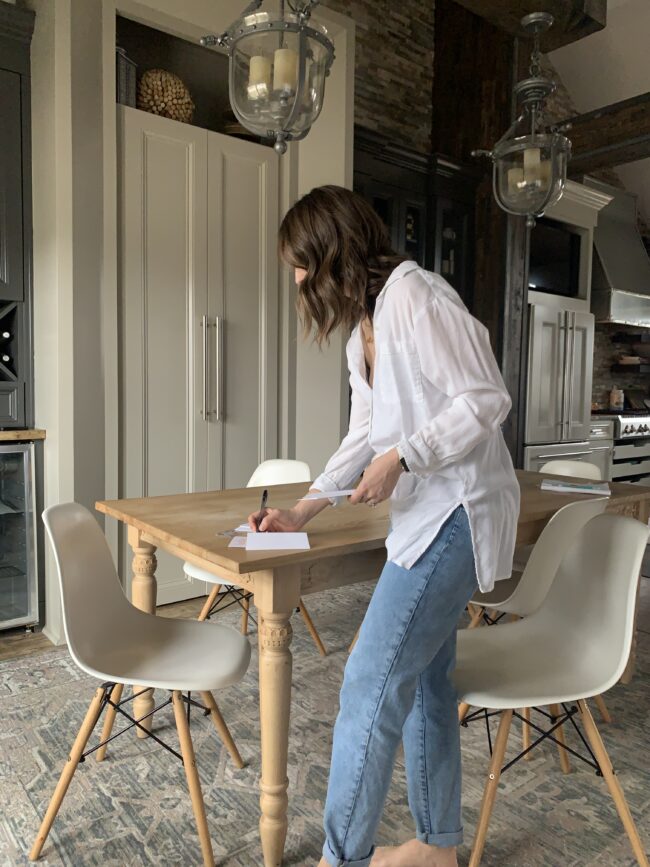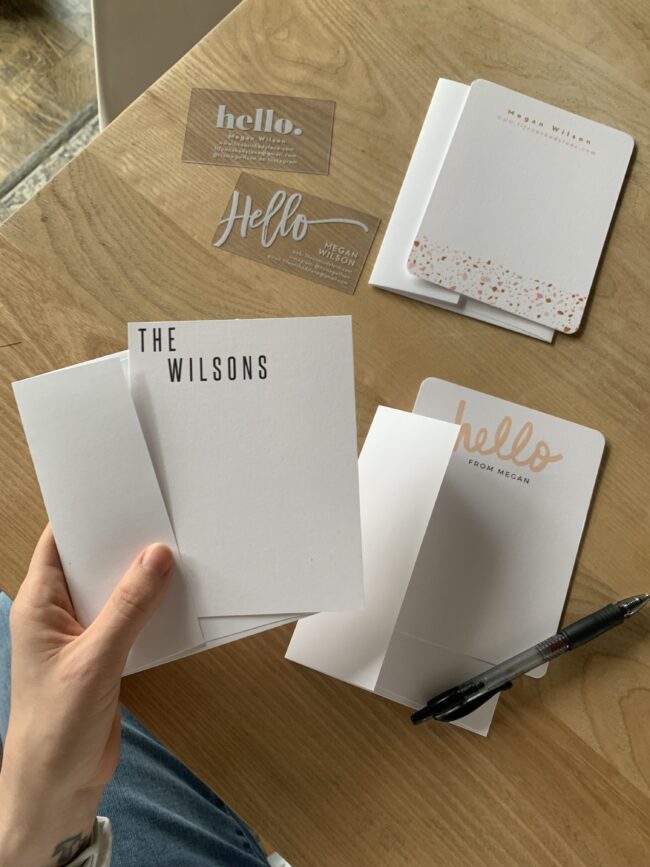 I've never ordered any custom stationery so I was a little overwhelmed at the thought of having to design it myself but the website makes it extremely easy. There are TONS of designs, fonts, and colors to choose from to customize your stationery and make it your own. You can also just input your own name/information into a pre-designed piece to make the process even easier, if you want.
I ordered a few samples to check out and the design, ordering, and shipping process was extremely quick and easy…and I am just so impressed with the quality of the pieces I received!
If you're looking for custom stationery, baby shower invites , thank you cards, wedding invitations, save the date cards, business cards, or MORE – definitely give Basic Invite a try!
————–
I hope you'll check out some of my other posts while you're here, too!
See my DIY projects and inspiration [here]
Check out a home tour [here]