A roundup of cozy, charming cottages from all over the web!
The other day I shared a photo over on Instagram of a pink front door with wisteria growing all around it, and I was so obsessed and inspired that I started looking up more pink doors on Pinterest. And suddenly I fell into the deep, dark wormhole that is Pinterest. Does that ever happen to anyone else? You start looking at one thing, find another, and then all of a sudden you find yourself staring at your phone's bright screen for an hour while laying in your dark bedroom at 10pm? LOL – I know, it's a problem!
I hope you'll check out some of my other posts while you're here, too!
See my DIY projects and inspiration [here]
Check out a home tour [here] 
Check out some fashion posts [here]
But anyway, I stumbled across a photo of the cutest little cottage home I'd ever seen…and the next thing I know I'm telling Brandon that I want to build a cottage for our next home. He's a great husband, you guys…he supports all of my crazy ideas and told me that he'd love a little house like that. I couldn't believe it. ;) So naturally I've started compiling an entire board of cute, cozy cottages for inspiration.
I like to share my inspiration here on the blog because I think it makes it so much easier for other people to see what they're looking for all in one place, instead of scouring the internet! So – if you're looking for cottage inspiration like I am, you've come to the right place.
I've never dreamed of living in a giant house. OK, maybe I've thought about it when I've seen or been in one. But my heart has always felt happiest when thinking about living in one of those charming, cute, cozy family-friendly homes with tons of plants and flowers, a pretty picket fence, and a stone or brick walkway. Cottages seem like the perfect blend of those traits – they feel homey and sweet, like the perfect place to do a whole lot of gardening and baking and porch hanging.

For sources, just click the photo!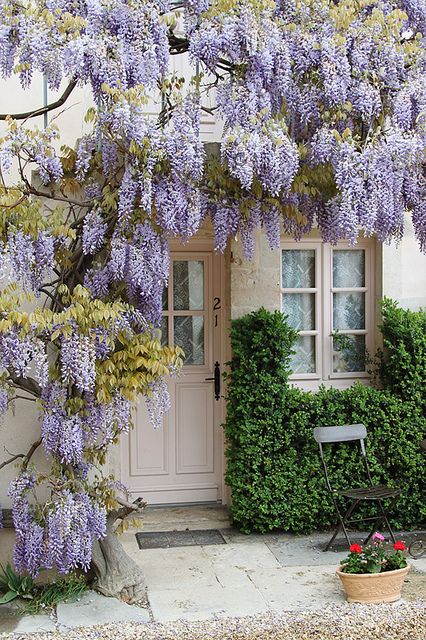 Again with the wisteria. I love it so much!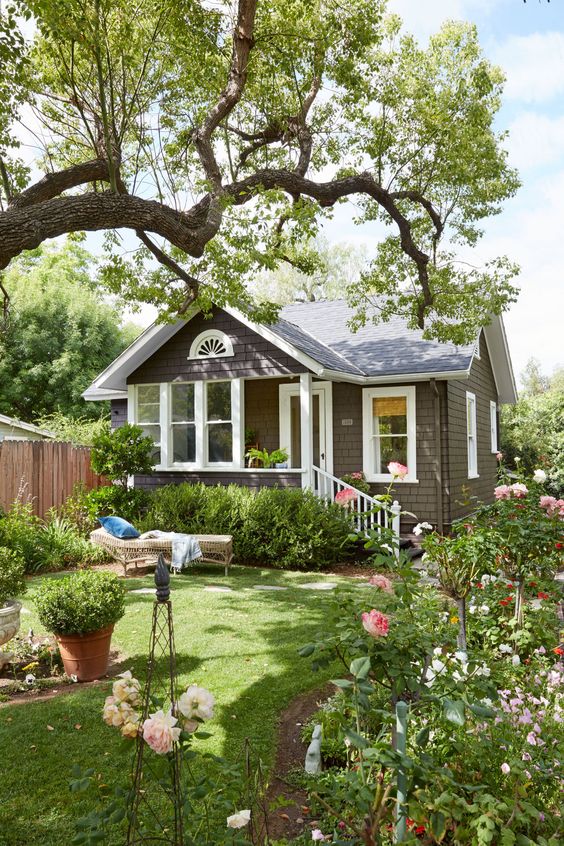 I think part of what I love about cottages is that their gardens are always so beautiful!
This one is actually a painting, but it's still so pretty right?!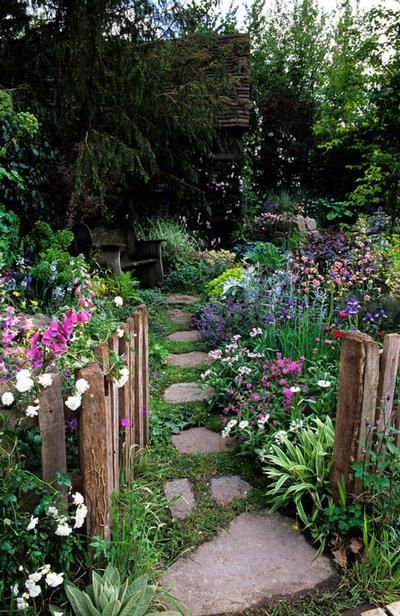 The prettiest walkway ever!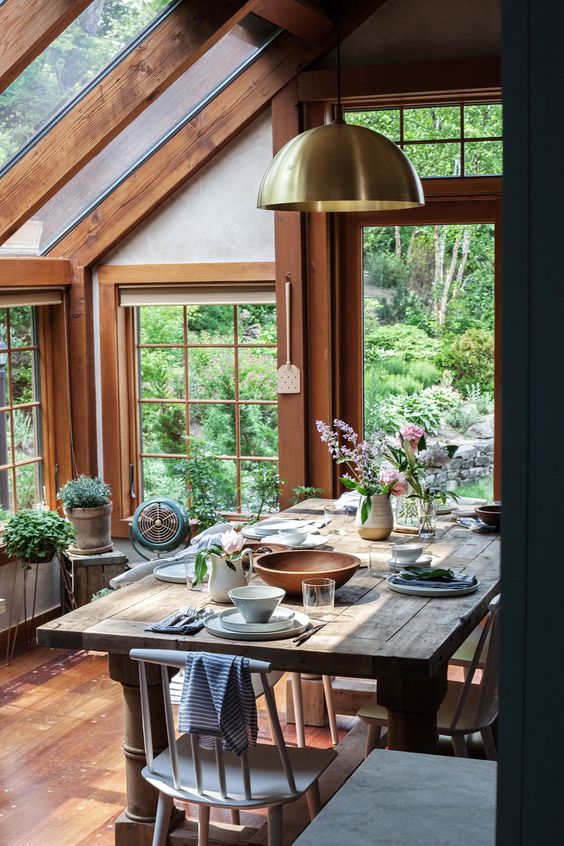 I don't think a more beautiful porch has ever existed. I'm in LOVE.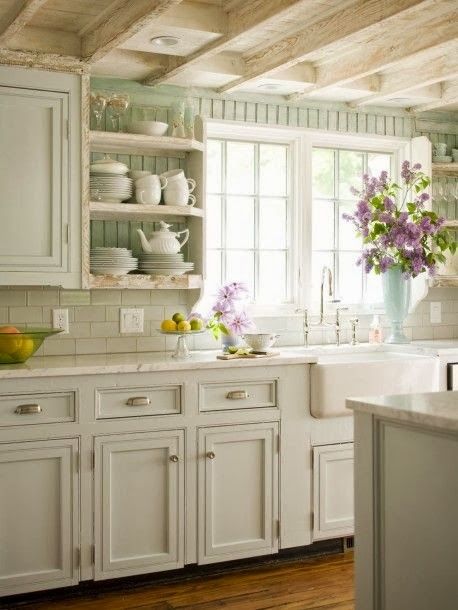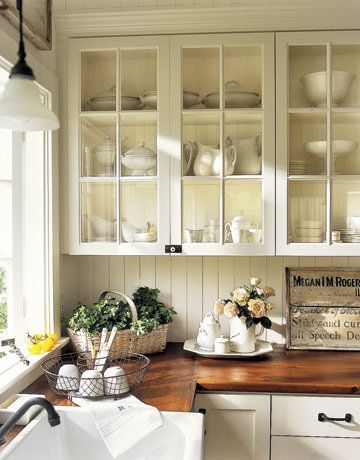 This is my favorite of all the kitchen images I found – and if you look closely, you'll notice that my name is on the sign on the counter. That has to be a sign, right? (No pun intended)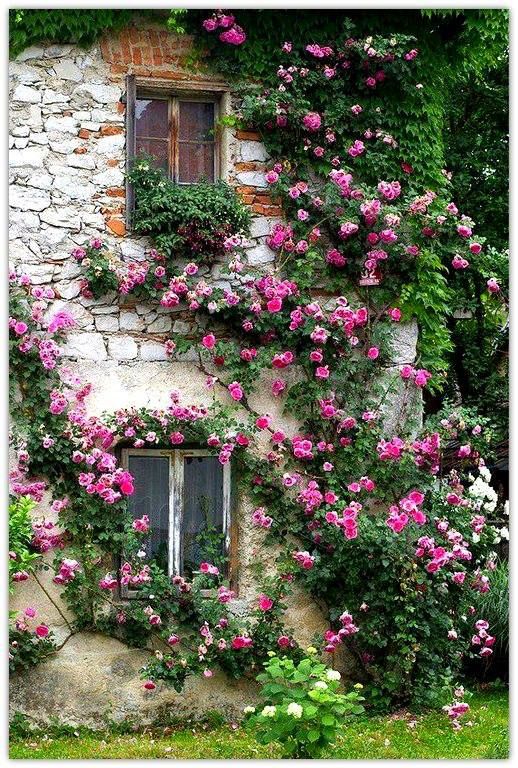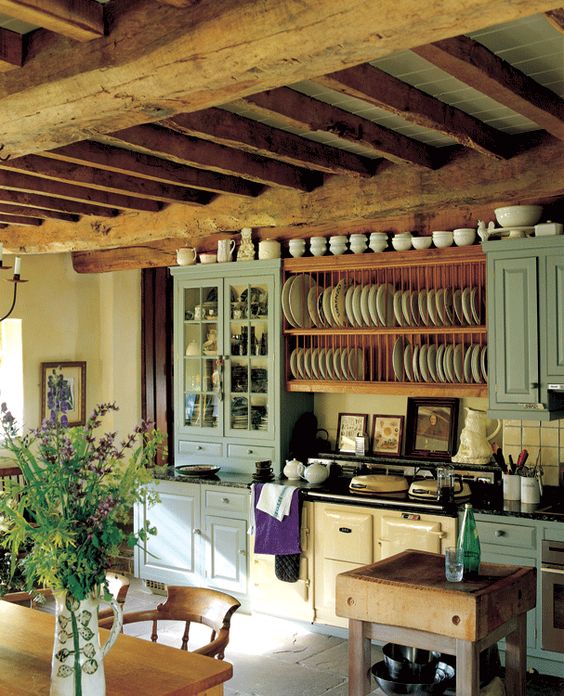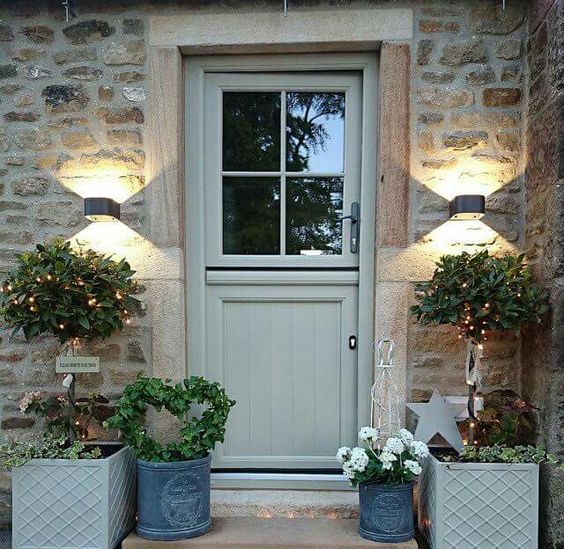 I love the color of this front door!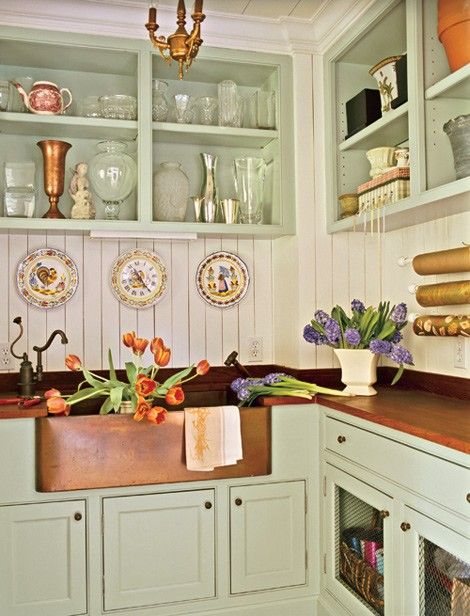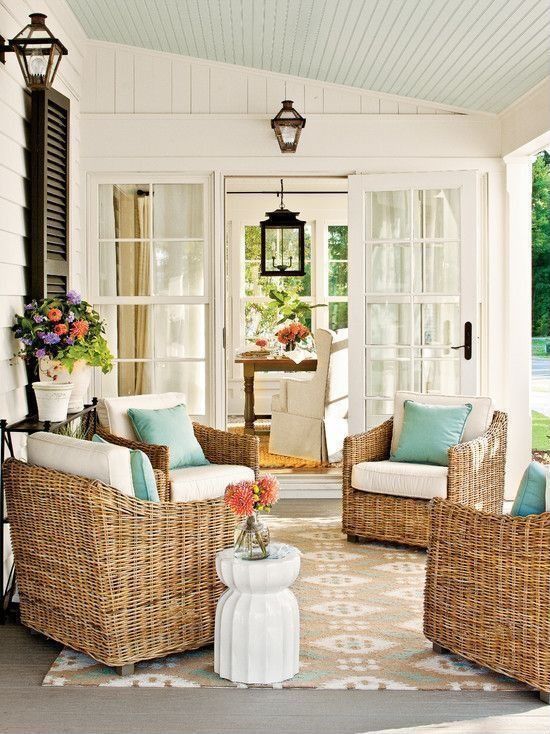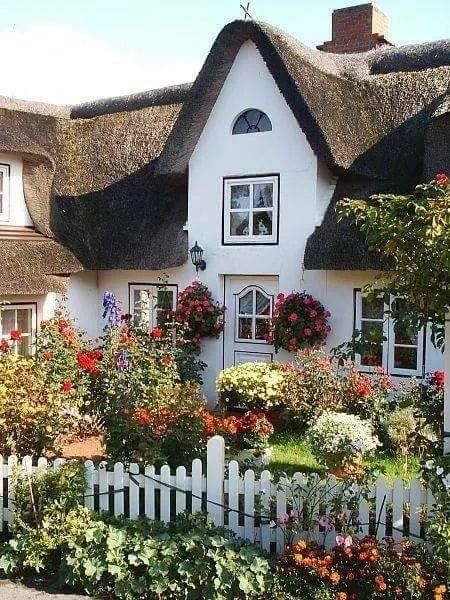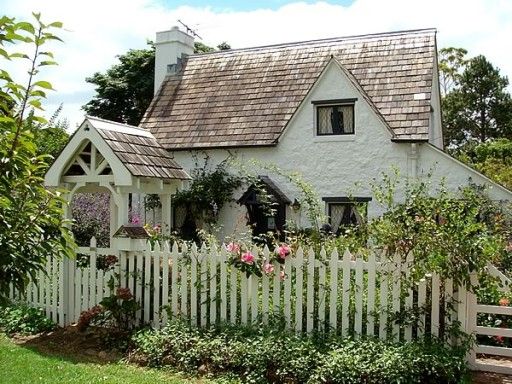 White picket fences seem to be a common theme, don't they? I love the charm it adds!
Follow me on Instagram and Pinterest!
I hope you enjoyed this Cozy, Charming Cottages blog post!