Chambray Dress: Motherhood Maternity (PS It's on sale right now!!)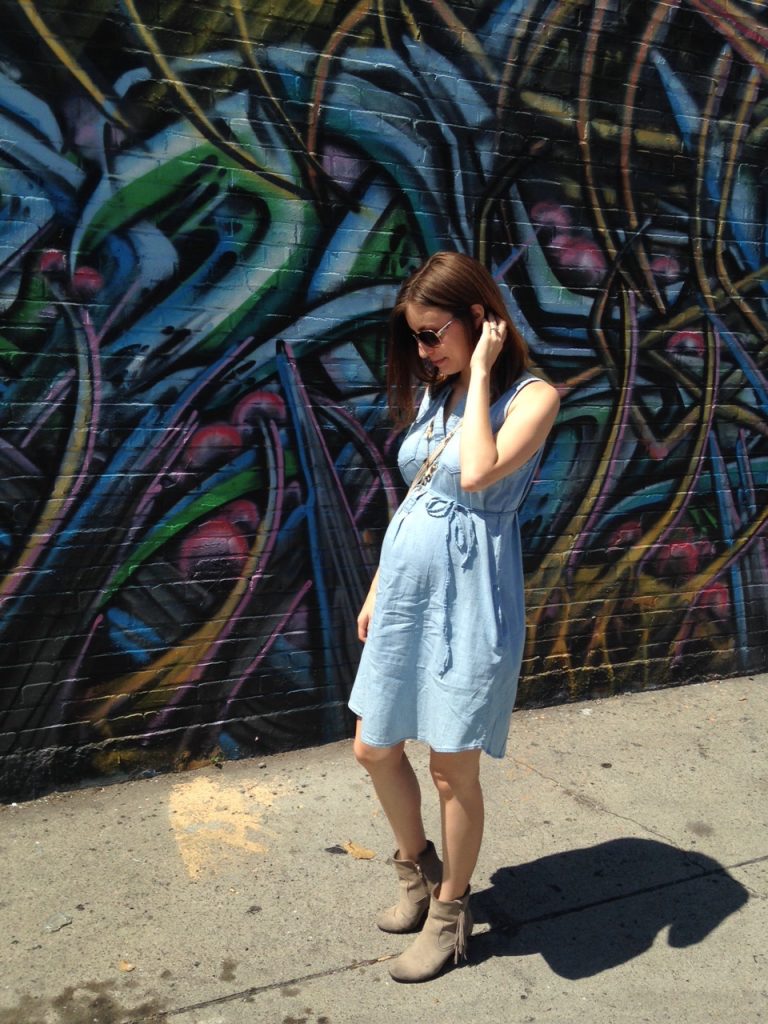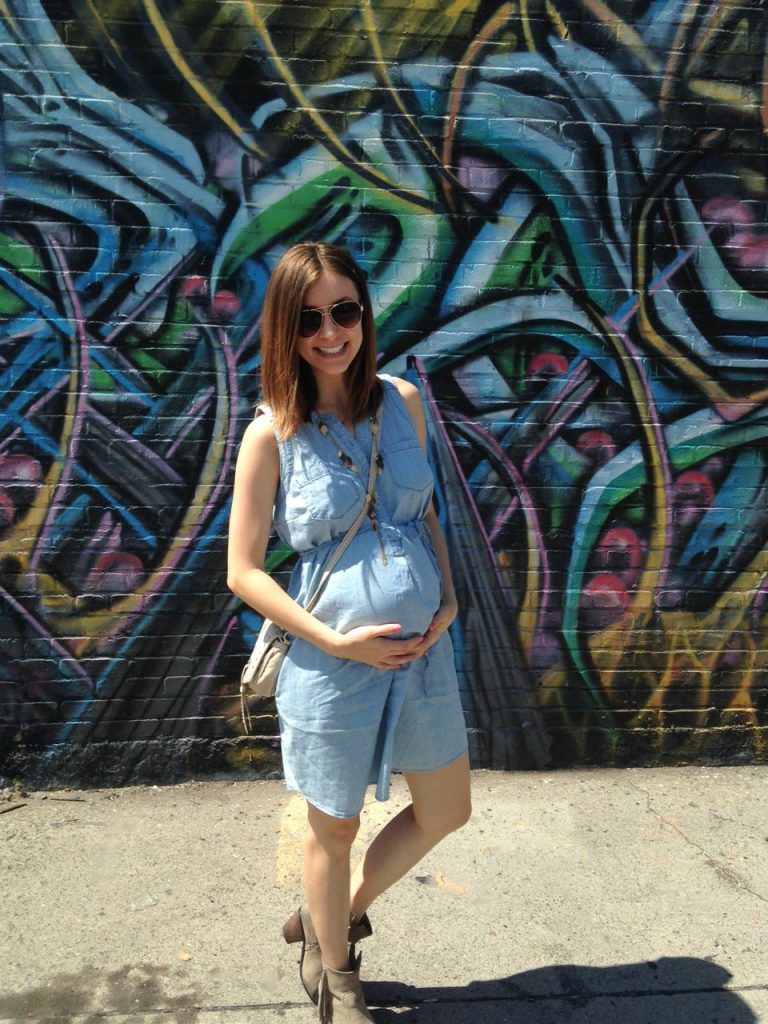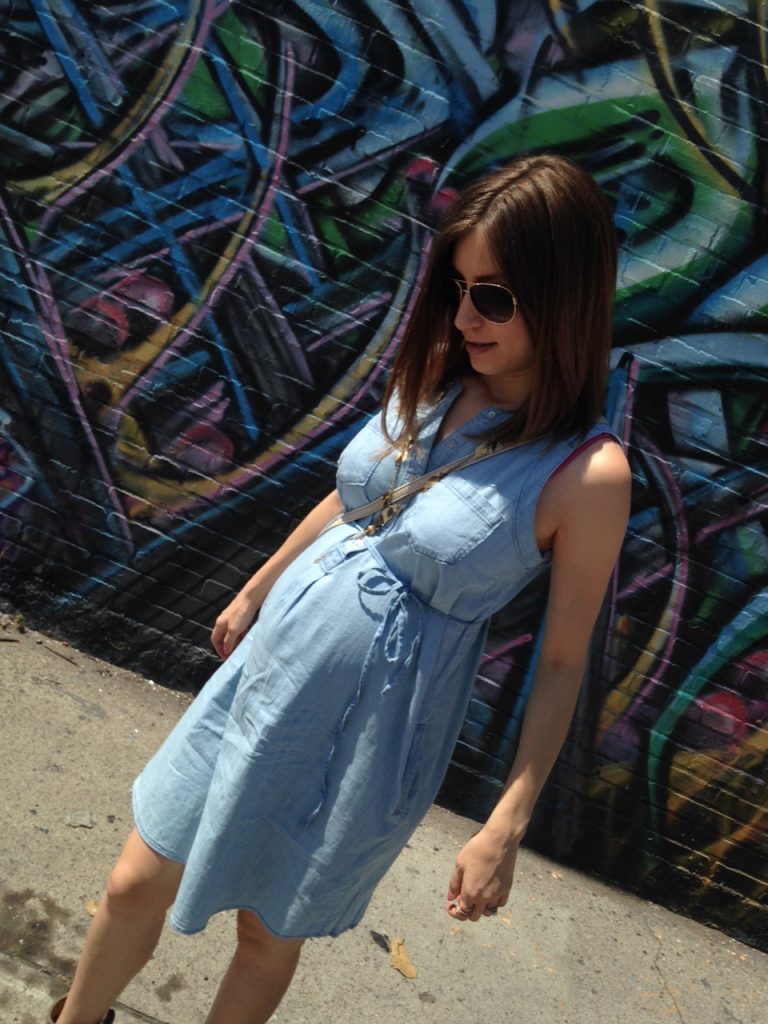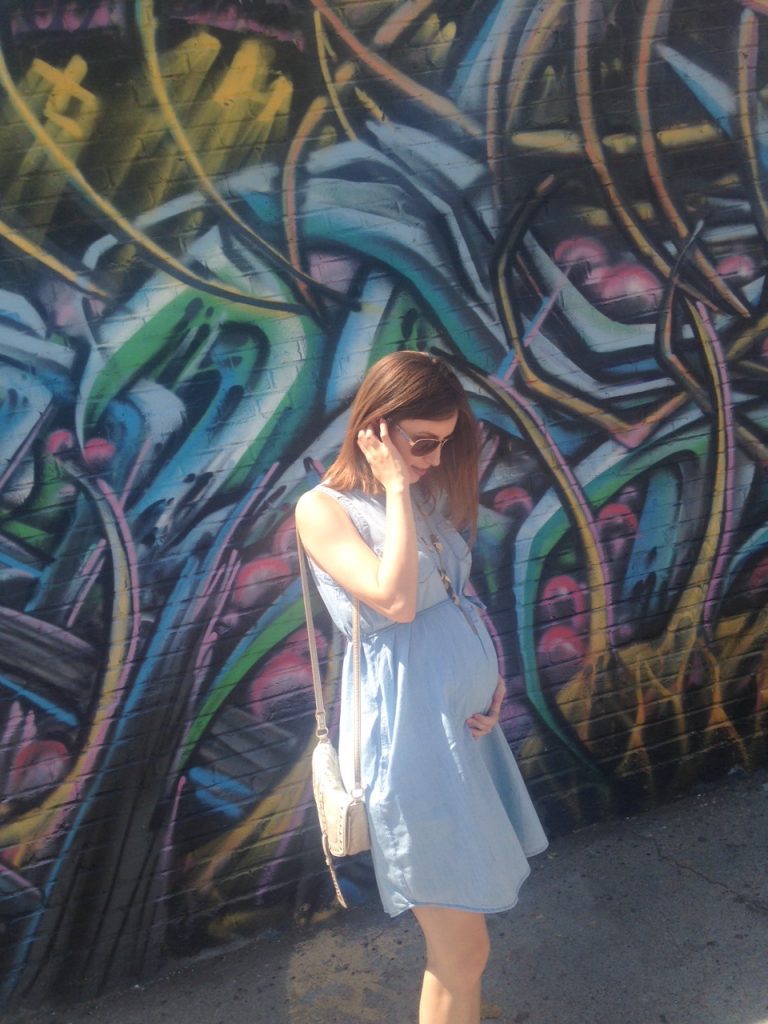 How Far Along: 31 weeks (32 on Thursday!)
Gender: Baby boy
Total Weight Gain: About 25 lbs
Maternity Clothes: In my 28 week update, I mentioned that I hadn't purchased many maternity pieces. WELL, that went out the window just a little bit, because I couldn't stand it any longer. The chambray dress I'm wearing in this post is from Motherhood and is super comfy.
Sleep: I am waking up about 10 times a night, so I'm really tired during the day. Thank goodness I have the ability to take naps right now.
Miss Anything: Still cocktails!
Cravings: Still drinking a TON of water. I just can't seem to get enough. Also, I'm hungry all of the time…but no specific cravings.
Symptoms: Exhaustion and being hungry all of the time – lol!
Belly Button/Body Changes: Belly button is definitely noticeable in t-shirts and tighter dresses now.
Mood: I've been in a good mood, but I'm beginning to become uncomfortable. Still two months of this so I'm trying to take it day by day. ;)
Best Moment This Week: Seeing baby move SO much. It's so different than when I first started feeling him move – he's getting much bigger!
Looking Forward to: My baby shower
Exercise: Slowing waaaay down on this front because I've been so tired, and I seem to get lightheaded pretty easily. Just walking when I can and doing some squats at home.
On My Mind: Excited (and nervous) to be entering the final phase of this pregnancy! TWO MONTHS left!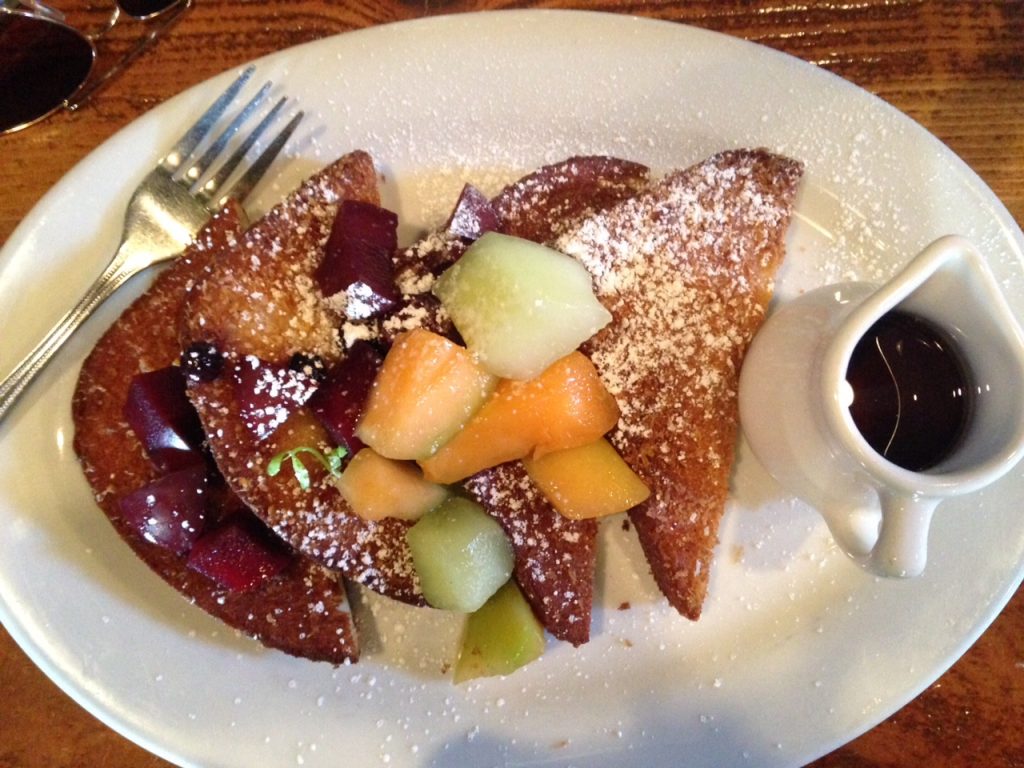 Also I just had to share a picture of the french toast I had this weekend, because it was the best I have EVER had. I'm not kidding. It was like a cross between french toast and a donut. If you visit Reno, be sure to check out Brasserie Saint James – everything we have had from there has been amazing.
Follow Life on Shady Lane with Bloglovin'