There's just something about a classic black and white tiled bathroom that makes me SO ridiculously happy. Maybe because it reminds me of the apartment I lived in for two years in college (I swore then, and I still do…that was the coolest place I'll ever live). Maybe it's because it just feels like that's how a bathroom floor should look. But probably, it's because I love the character of a home typically associated with a black and white tiled floor. It's just so charming, and charm is something I really looked for in our search for a new home.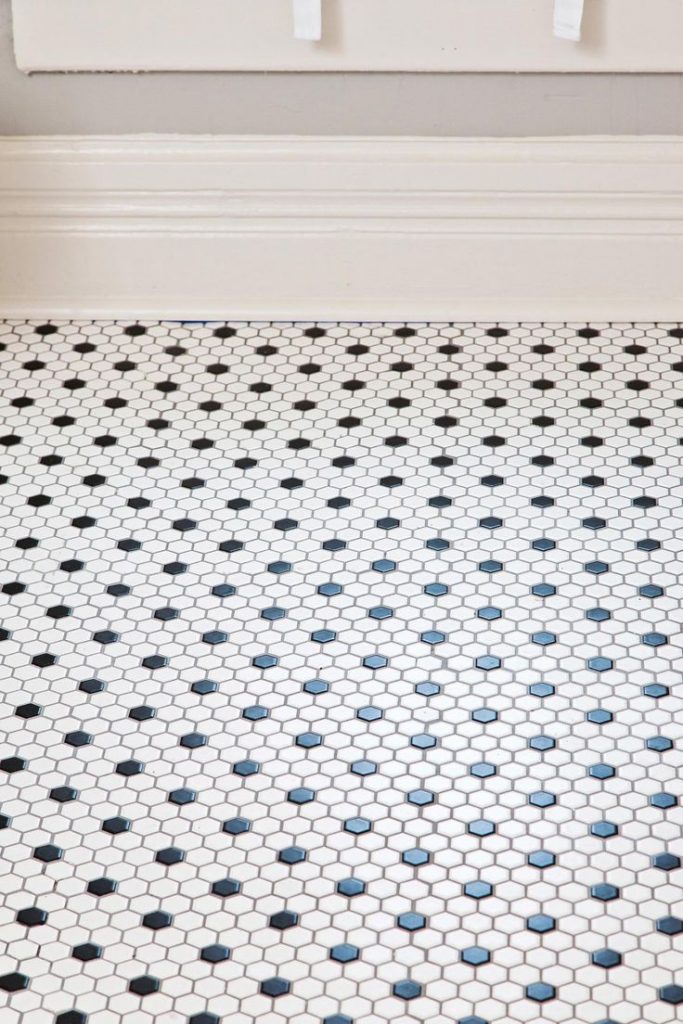 Our new home is charming. However, it does NOT have black and white tiles in the bathrooms. One has white(ish) builder grade tile and the other has green shag carpeting. Yep, I'm not kidding. Excellent choice for a bathroom, right? We'll get around to fixing them…eventually. But in the mean time, I'll keep dreaming.
So, here are some images I love – maybe they will inspire you as well!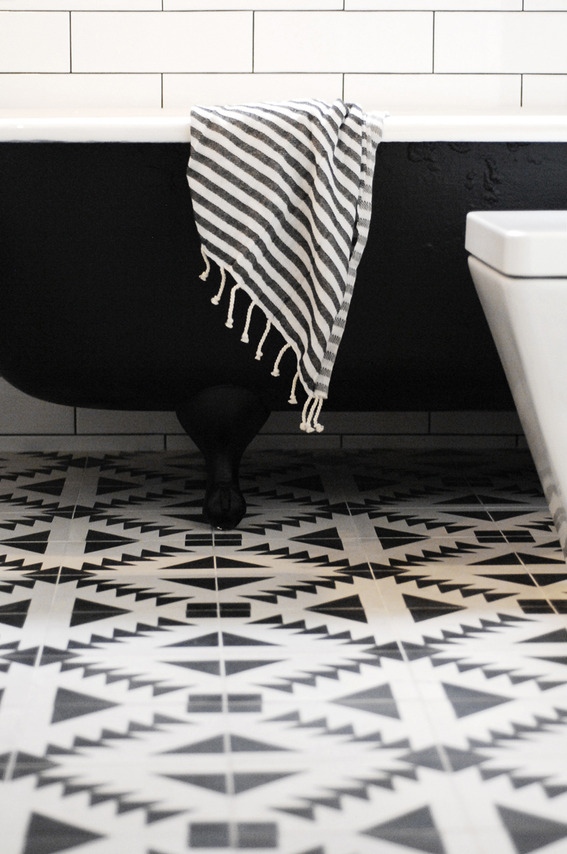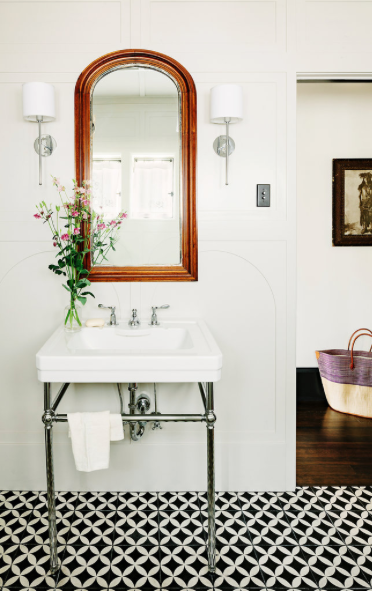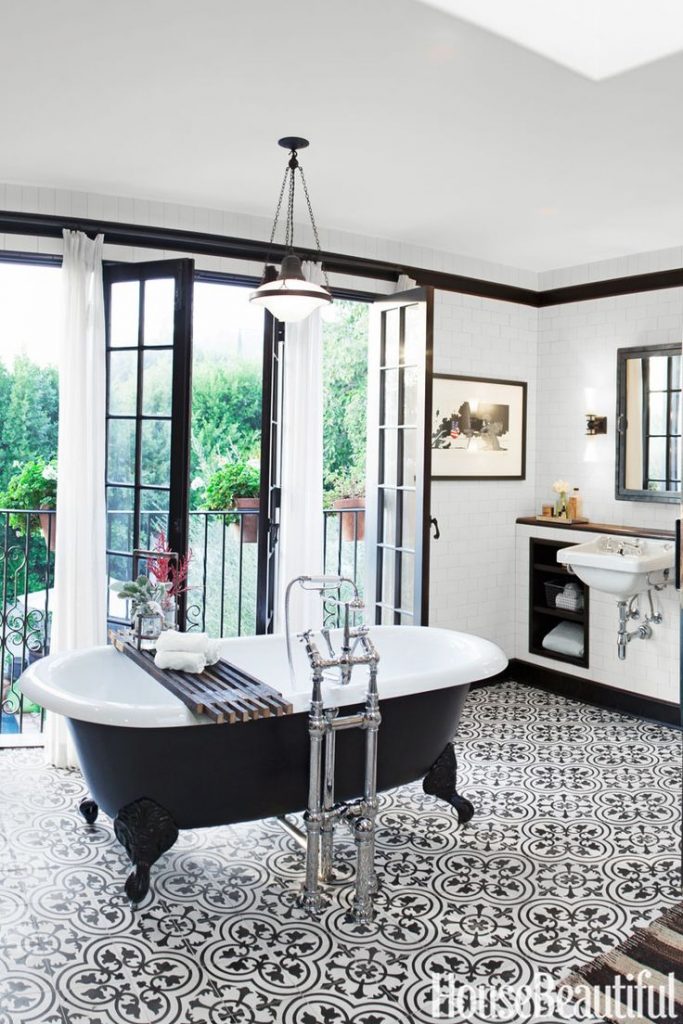 Source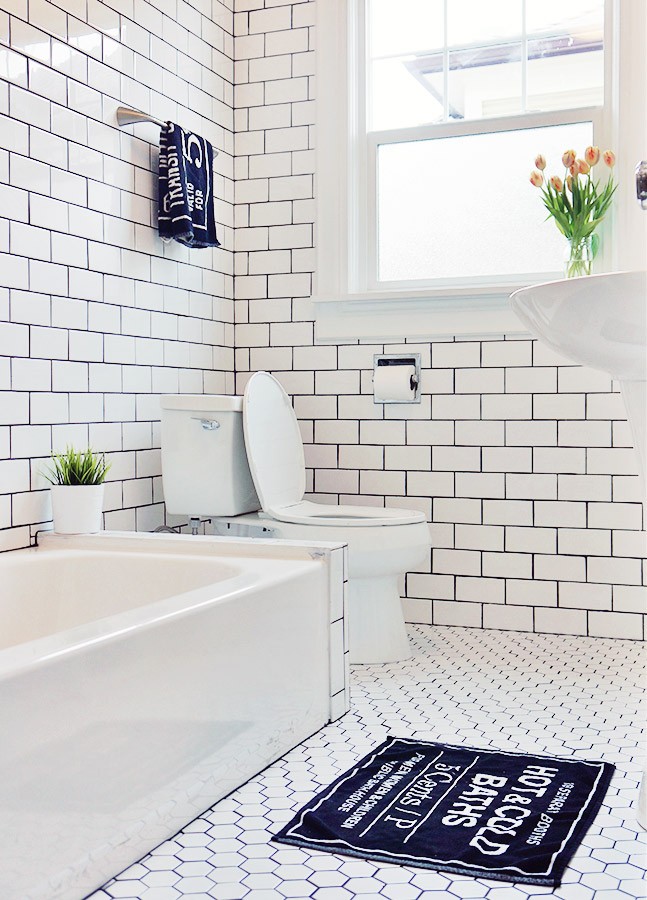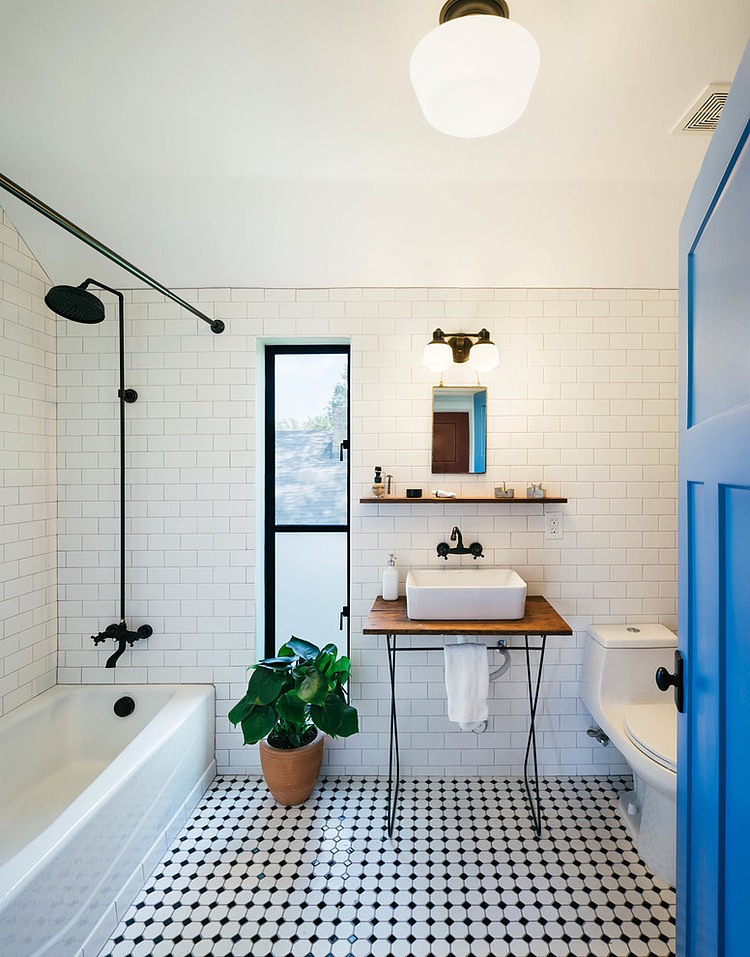 What are your thoughts about black and white tiled bathrooms? Love it or hate it?
Follow Life on Shady Lane with Bloglovin'