Today I'm sharing the best hair products for beachy waves – what I'm currently using for my everyday hair styling.
This post may contain affiliate links
You guys asked for details on how I do my hair, so I'm delivering! I filmed a tutorial over on Instagram several months ago, but just filmed an updated one this past weekend. My hair is longer than it was in the first video I did (I'm growing it out!) so I figured it was time for a new video!
I've always been a fan of loose, slightly messy beachy waves. As much as I want to love my hair straight (it's so much quicker to style it that way)…I just never like how it looks.
I also only wash my hair a few times/week (2-3 times, typically), and I don't have a TON of time to spend styling it. So my routine is relatively quick and easy – plus, using a dry shampoo in between washes really extends the life of my style.
I'm linking all of the products I currently use (including the shampoo + conditioner I love AND my curling wand!) below.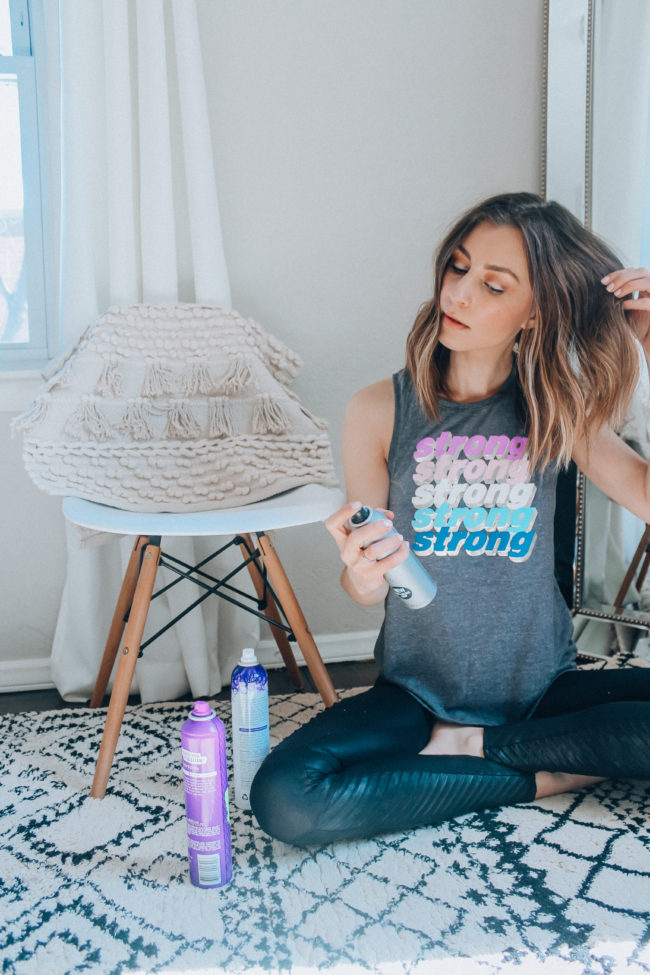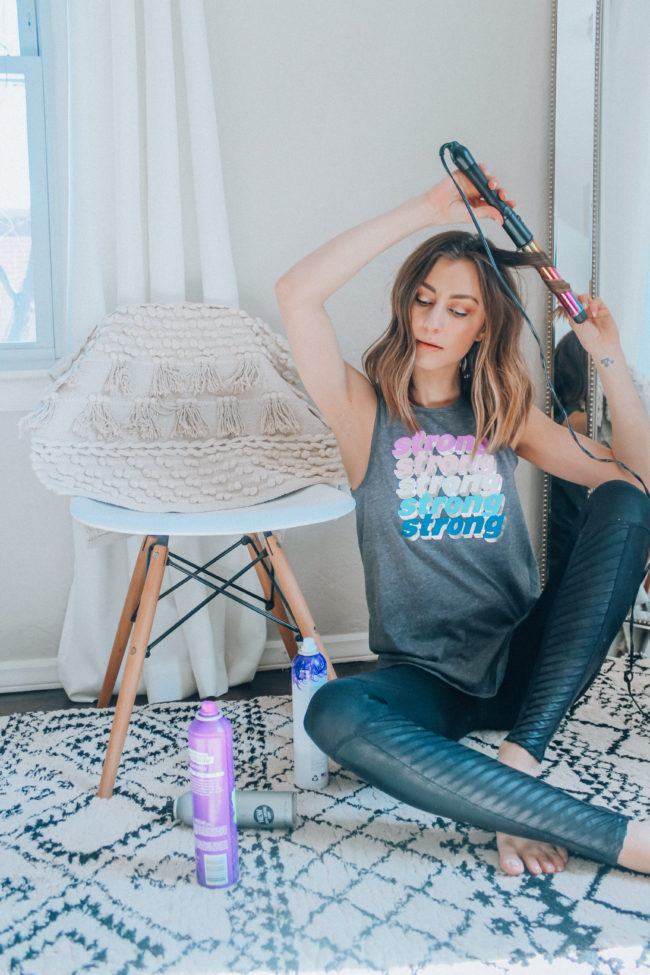 Tank (similar) | Moto leggings
The products and tools I use: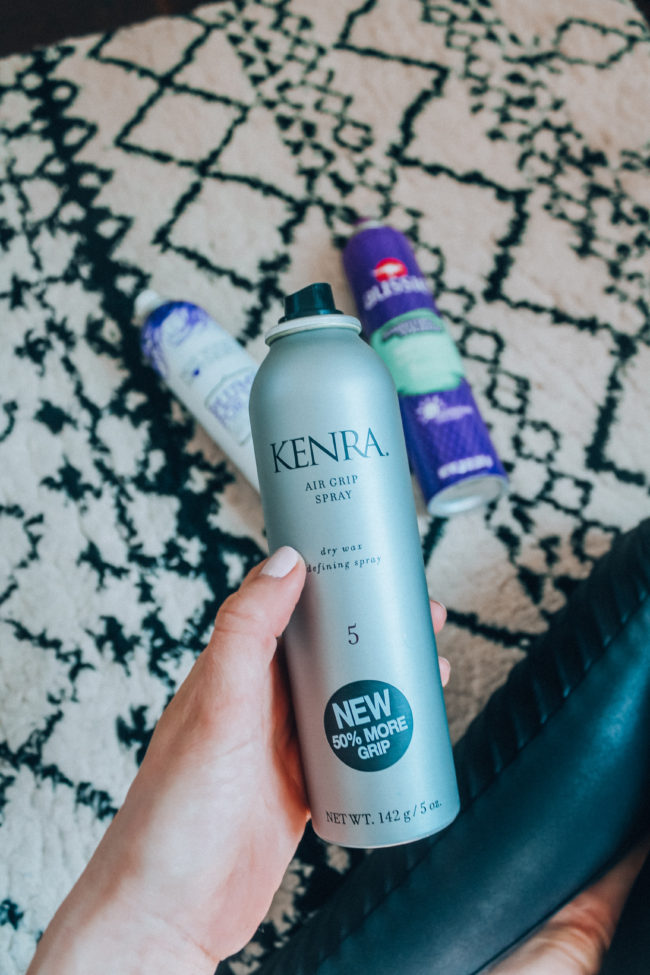 I hope you'll check out some of my other posts while you're here, too!
See my DIY projects and inspiration [here]
Check out a home tour [here]
Check out some fashion posts [here]
I hope you enjoyed this Best Hair Products for Loose, Beachy Waves blog post!