Looking for some of the best dinner ideas for kids? You've come to the right place!
Thank you Malt-O-Meal for sponsoring this post. Head to the Malt-O-Meal cereal Facebook page to learn more about a chance to win one of 60 $500 gifts, personalized just for you!!
We've been under "stay at home" orders for about two and a half MONTHS now – I just realized this yesterday as I was talking to Brandon about how our new routine just revolves around our house and our little neighborhood. We go on walks, play at home, learn at home…and COOK at home. Kansas City is finally starting to open back up, but we're still being cautious and staying home for the most part.
PS keep scrolling for more info on the Malt-O-Meal giveaway!
All. the. things. at home can become tiring, right? Especially the cooking – I swear I've never done so many dishes in my life! And sometimes you just need a BREAK, ya know?
So I'm going to let you in on a little secret and tell you how to crush dinner as a mom during these times…
Step 1: Pour your kids a bowl of cereal.
Okay there's only one step. And guess what? If they're anything like mine, your kids will probably PREFER it to the veggies and whatever else you've been putting all of your hard work into every other night.
See? Crushing dinner time with Malt-o-Meal cereal. Easy peasy.
I can't be the only one who gives my kids cereal for dinner sometimes, right? It's a totally acceptable dinner option, I think! ;)
Malt-O-Meal cereal comes in over 30 delicious varieties, providing savvy moms with affordable, high-quality, great-tasting cereal options for the entire family. Family favorites include:
Frosted Mini Spooners®
Golden Puffs®
Tootie Fruities®
Berry Colossal Crunch®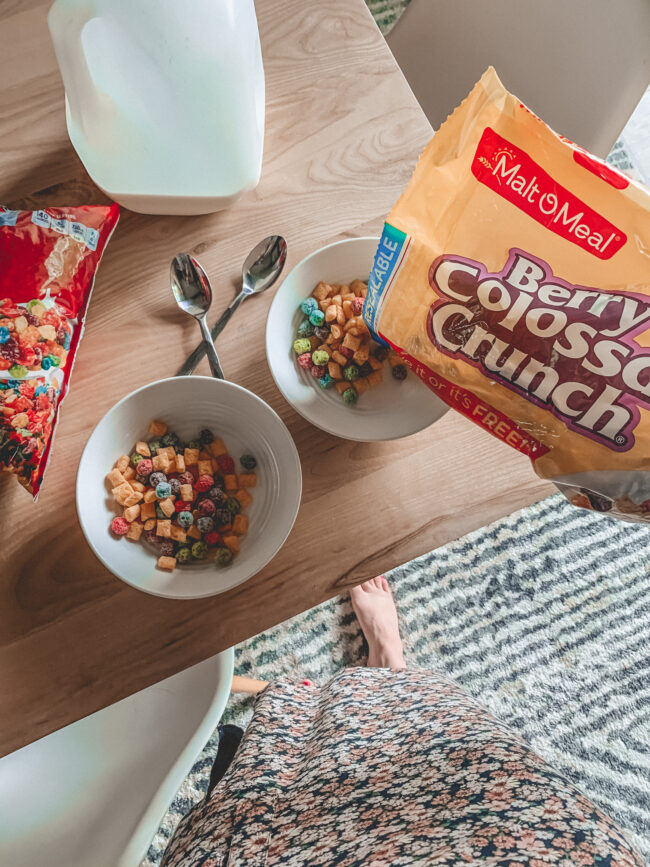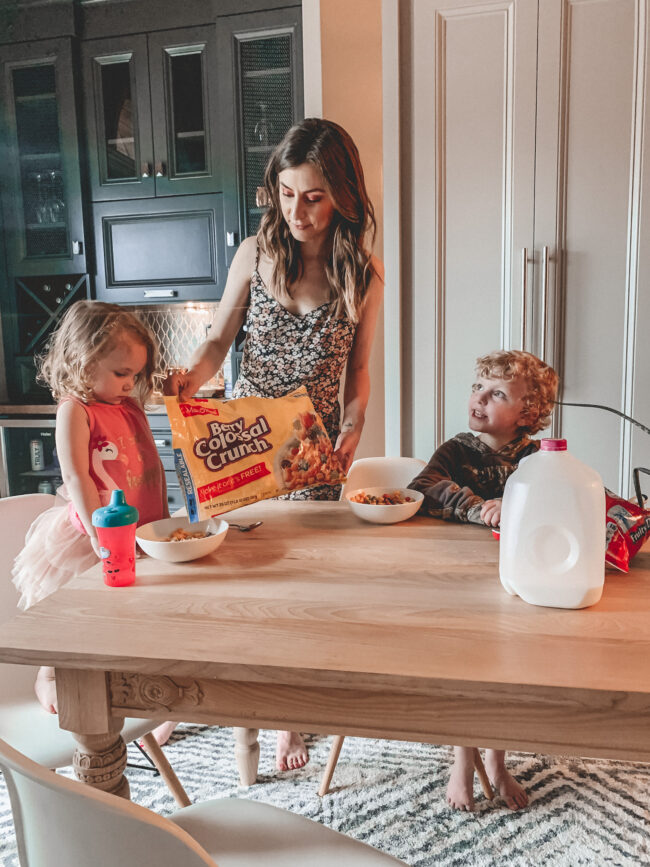 Moms are doing SO much extra work these days – acting as teachers, chefs, housekeepers, playmates…AND trying to work and parents full time. It's a lot! So to honor all of that extra hard work, Malt-O-Meal is giving away $30,000 worth of personalized gifts to moms (plus cereal for each winner!) – amazing right?! The contest is taking place over on Malt-O-Meal's Facebook page now through June 25.
Winners will receive prizes from local businesses in their community to provide support for those businesses who are struggling due to the pandemic. How cool is that?!
Go enter to win HERE! You deserve it, mama!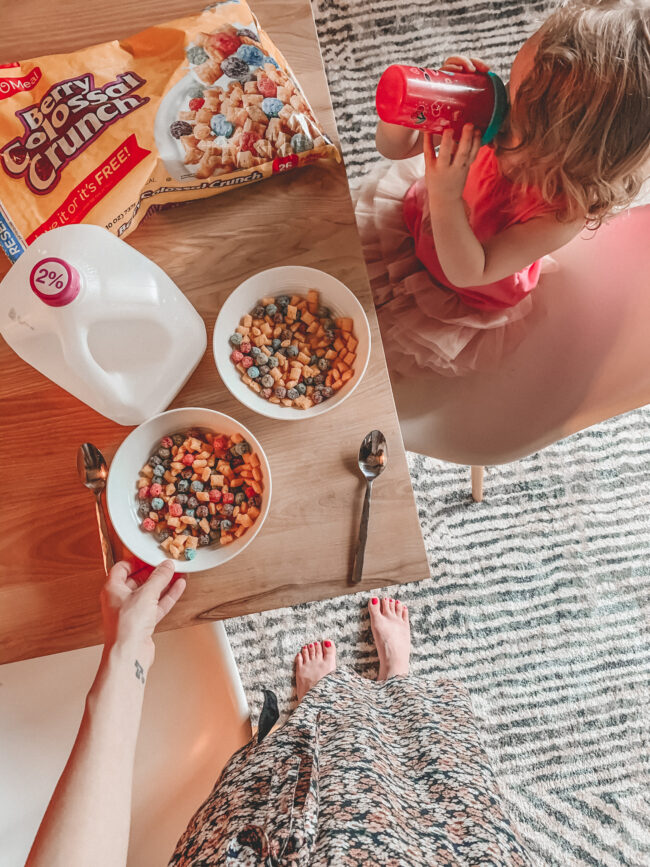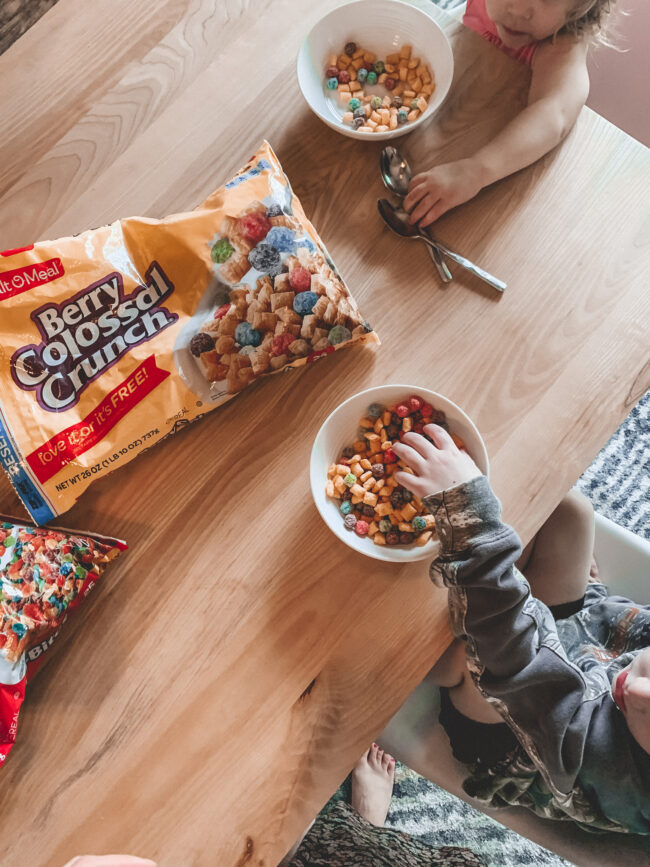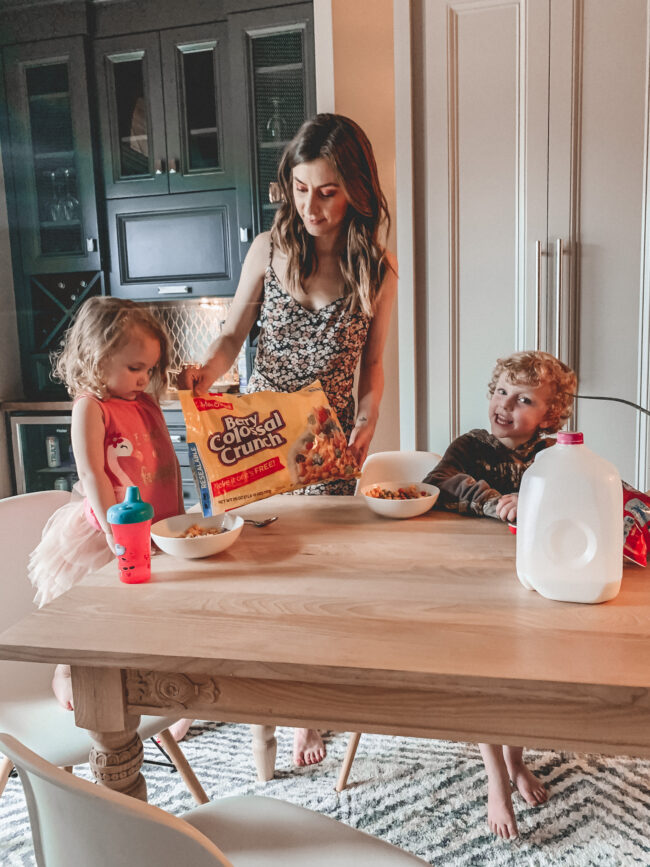 ————–
I hope you'll check out some of my other posts while you're here, too!
See my DIY projects and inspiration [here]
Check out a home tour [here]
Check out some fashion posts [here]