This post may contain affiliate links
I can't believe I'm even writing this post – wasn't Henry just born like, yesterday?! I stay home with both Henry and Ruby, but we've been considering school for Henry for several months now. I feel like he needs an outlet for his energy and creativity…he needs to be challenged!
When Henry was much younger, we came across this school that I thought was adorable. I always thought it would be so cool to send him there…so when a serendipitous opportunity arose to enroll him, we took it!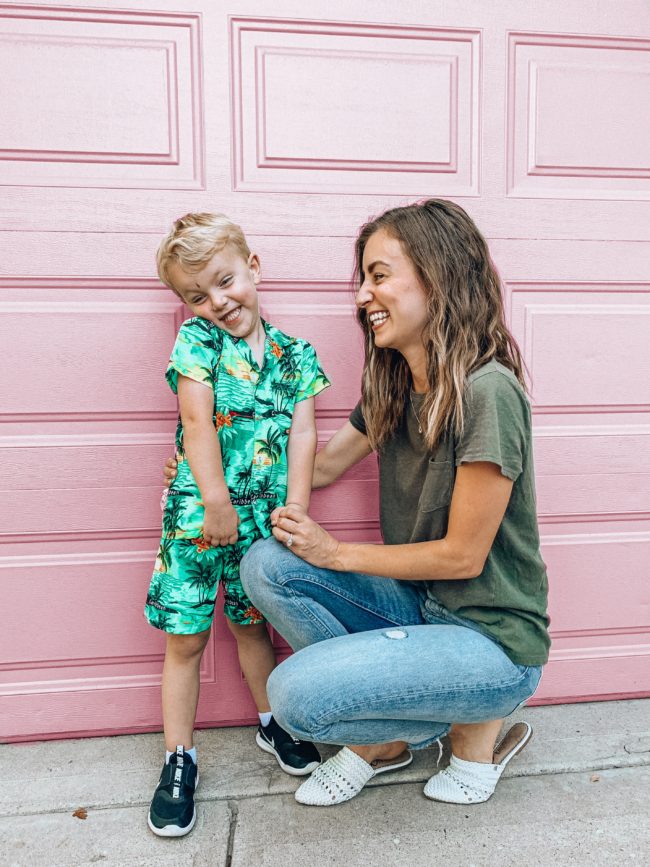 He starts next week, and he's been nothing but excited. I, on the other hand, have been an emotional wreck. How in the world do their baby days go by so quickly?
I've been shopping for a few basics that he needs – honestly, you don't need much at this stage. But we did need the basics like a lunchbox, new shoes, etc. His school doesn't use backpacks for this age, but I've included one in my roundup that I've heard GREAT things about (it's a smaller size, too – perfect for preschoolers!).
I have shared links to everything under the image for easy shopping!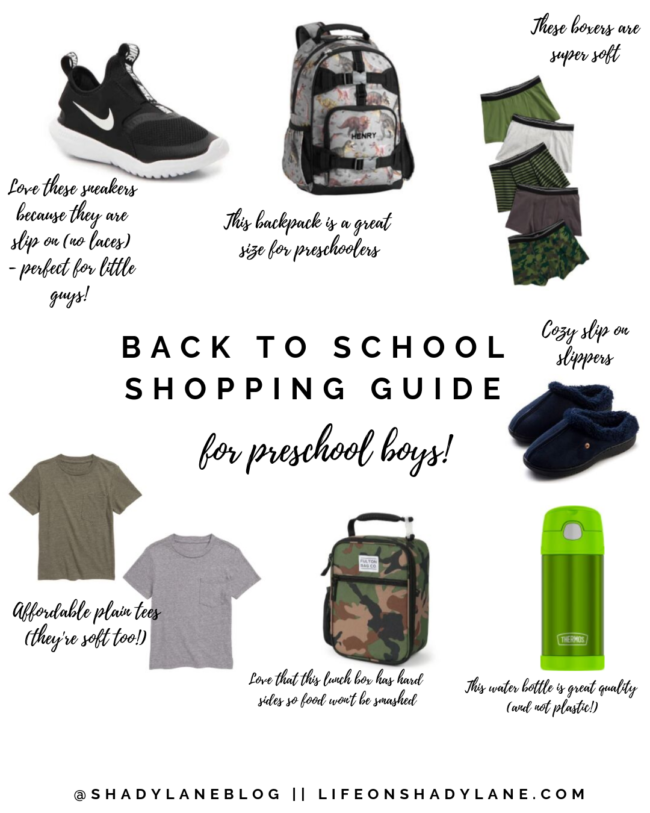 Nike sneakers | Backpack | Boxers | Slippers | Tees | Camo lunch box | Water bottle
————–
I hope you'll check out some of my other posts while you're here, too!
See my DIY projects and inspiration [here]
Check out a home tour [here]
Check out some fashion posts [here]