Our home does not have a foyer or designated "entry" – you just walk right into the living room. I really wanted a foyer when we were looking for a house, but loved everything else about the house we chose so decided to go with it. I've actually had fun with the challenge of creating a space that feels like an entry: a place to put your keys and shoes when you come in the house.
————–
I hope you'll check out some of my other posts while you're here, too!
See my DIY projects and inspiration [here]
Check out a home tour [here] 
Check out some more fashion posts [here]
As soon as we shiplapped a wall in the living room (DIY directions [here]), I immediately knew that I wanted an antique pew to go in front of it. My brain seriously thinks on overdrive when it comes to the house, which is why we always have a project going on. ;)
It's a relatively small wall though (about 7.5 feet long) and there's not a ton of room in terms of width – basically we needed a short-ish skinny-ish bench. I was pretty positive that my dreams of owning an antique church pew would not come true, simply due to the size constraints. I started to plant the seed in Brandon's mind that we would most likely need to build our own bench.
But then…
My dad reminded me of the antique church pew in my grandparent's basement.
They live in Iowa, and my parents were going to be visiting for Thanksgiving. My dad promised to measure the pew and let me know. I anxiously awaited a text…and finally got one from my mom.
"It's too long," she said.
Dreams: shattered.
We went on with our busy weekend, thinking that we would just need to build some sort of bench, like I figured.
Then, on Saturday evening, Brandon and I returned home after a baby shower…and my parents were inside.
WITH THE PEW!!!!!
You guys. It fits freaking perfectly on our shiplapped wall. My mom TRICKED ME. My sweet grandparents decided to let me have the pew as a Christmas gift. Can you believe that?!
Anyway, I'm rambling. But that is the story of how the pew came to be in our home. I'm so in love with it, and even more so because of it's history.
The pew came from a church that was built in 1910. My Great Grandparents were married in it. My grandma was baptized there, made her first communion there, and then later married my grandpa in the church. My dad was baptized, made his first communion, and then was confirmed in the church.
And then, in the 1970's, there was a fire in the church and a handful of pews were rescued and sold. My grandma bought one…and now it lives in our home!
Such a special piece that I will, someday, pass down to one of my kids.
Before I show you all of the pictures, here's a little "before" shot from our "Cozy Farmhouse Christmas Living Room" blog post. See the full post [here].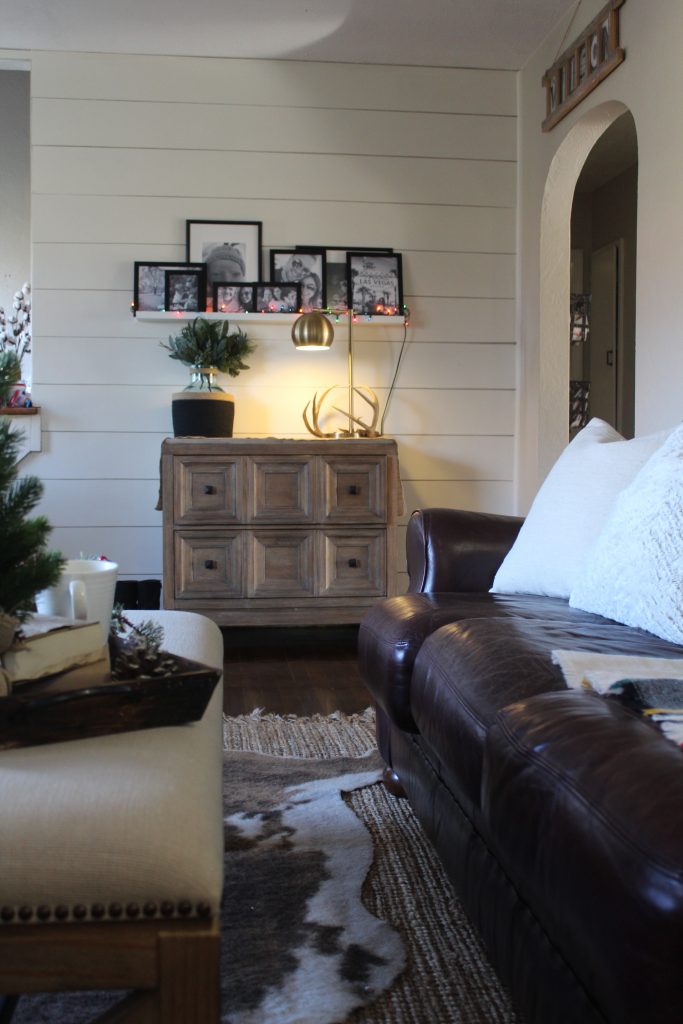 OK now for the pictures. I love, love, loved decorating our new pew for Christmas – it feels so cozy and festive, and I love that it's the perfect spot to sit down and put on our shoes when we're leaving the house.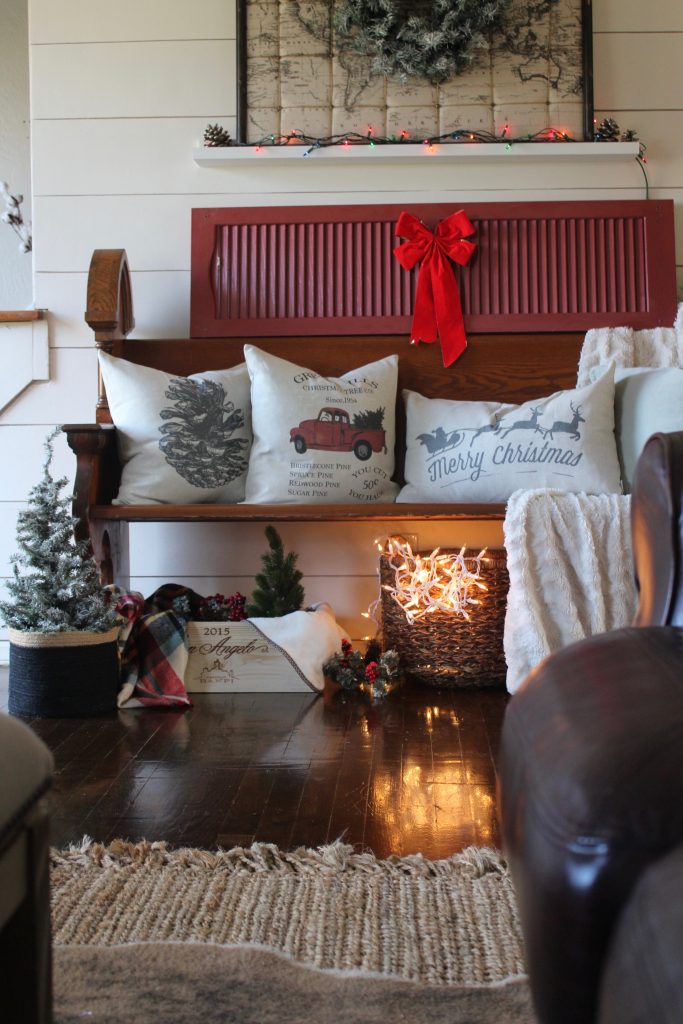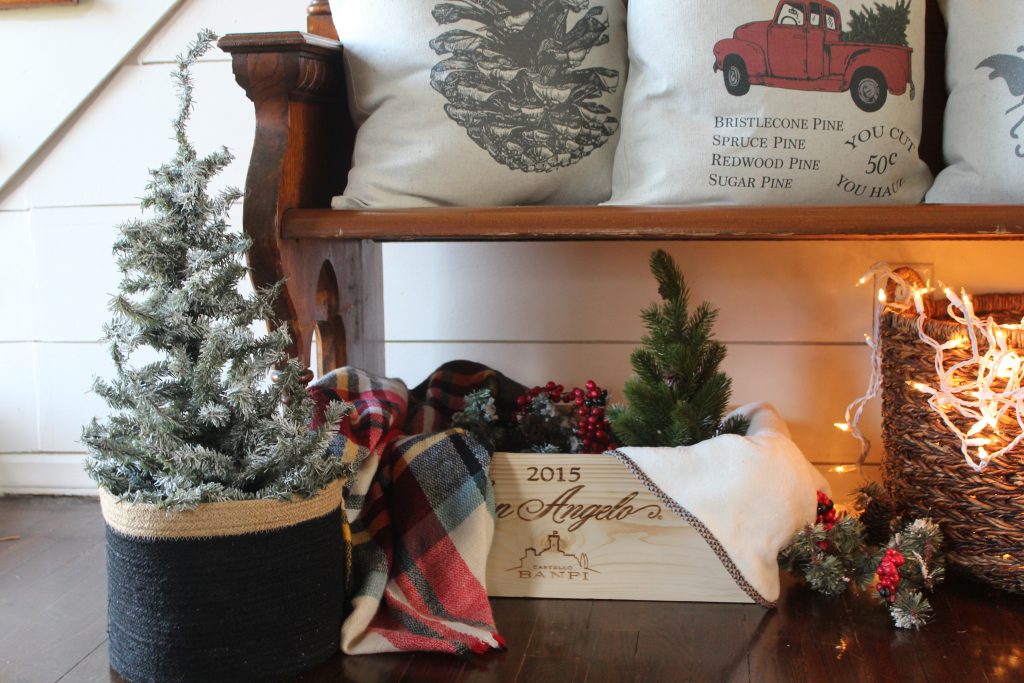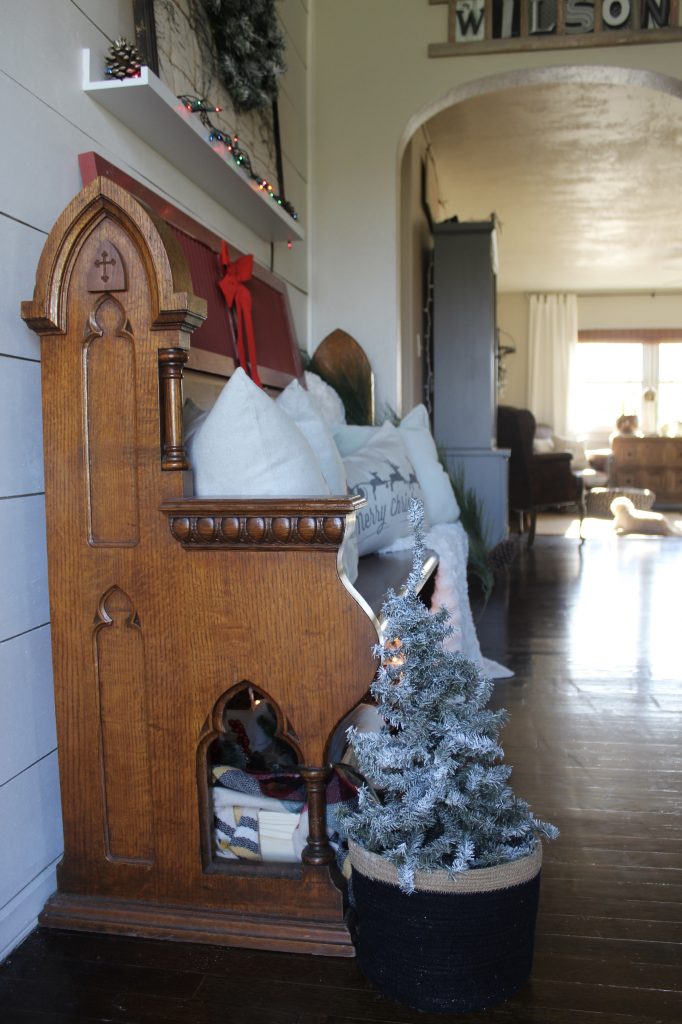 The detail on this pew is so pretty, right?!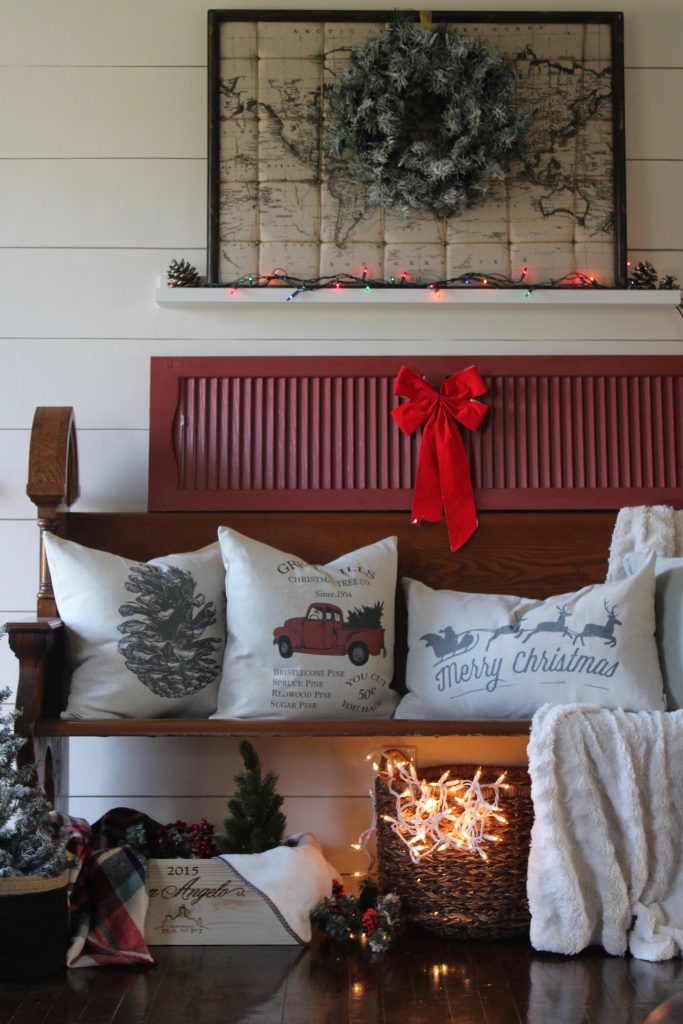 OK now let's talk about these insanely pretty Christmas pillow covers!! They are from Porter Lane Home – the cutest Etsy shop! The material is incredibly amazing – so thick and durable. Plus, I love that they have zipper closures on the bottom, so they look seamless. I put the covers on pillows I already had. I love quick, easy changes that really impact the overall look and feel of the room, and these pillow covers do just that.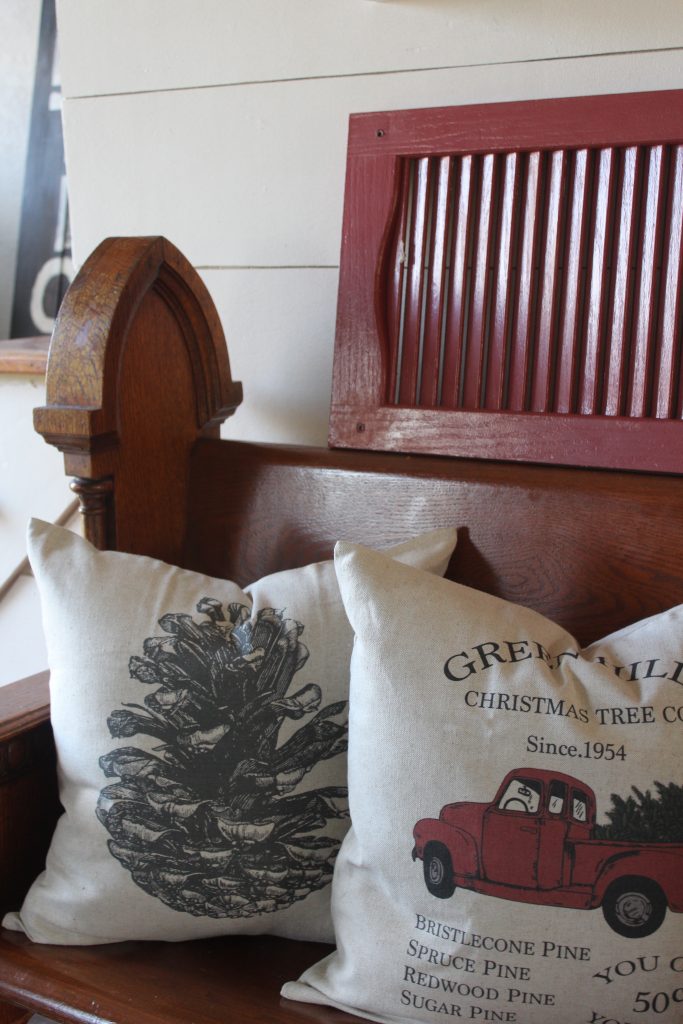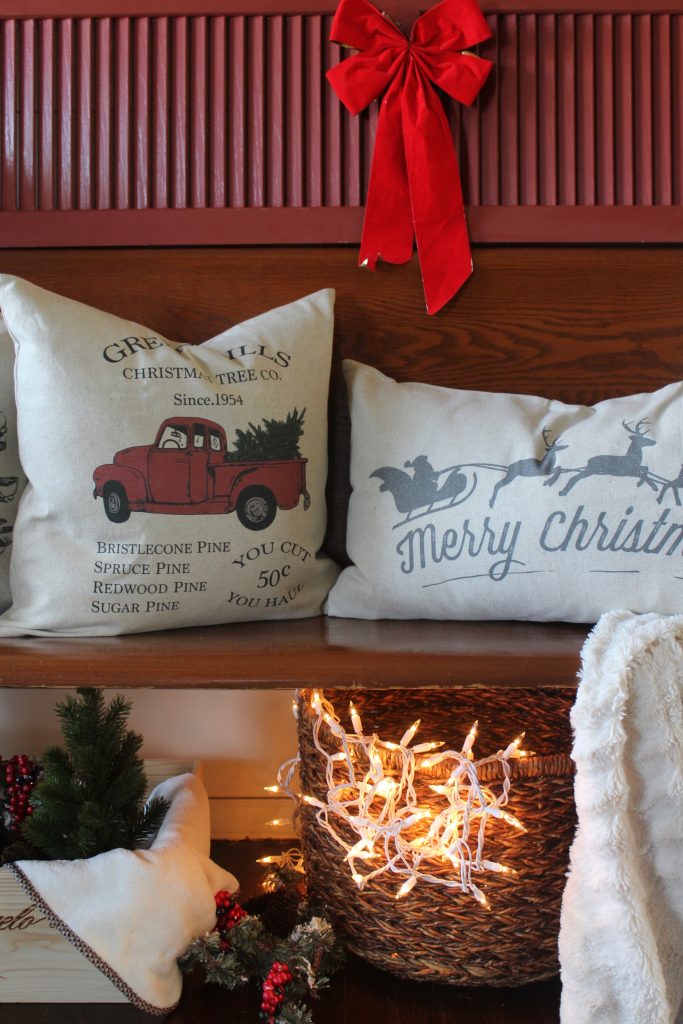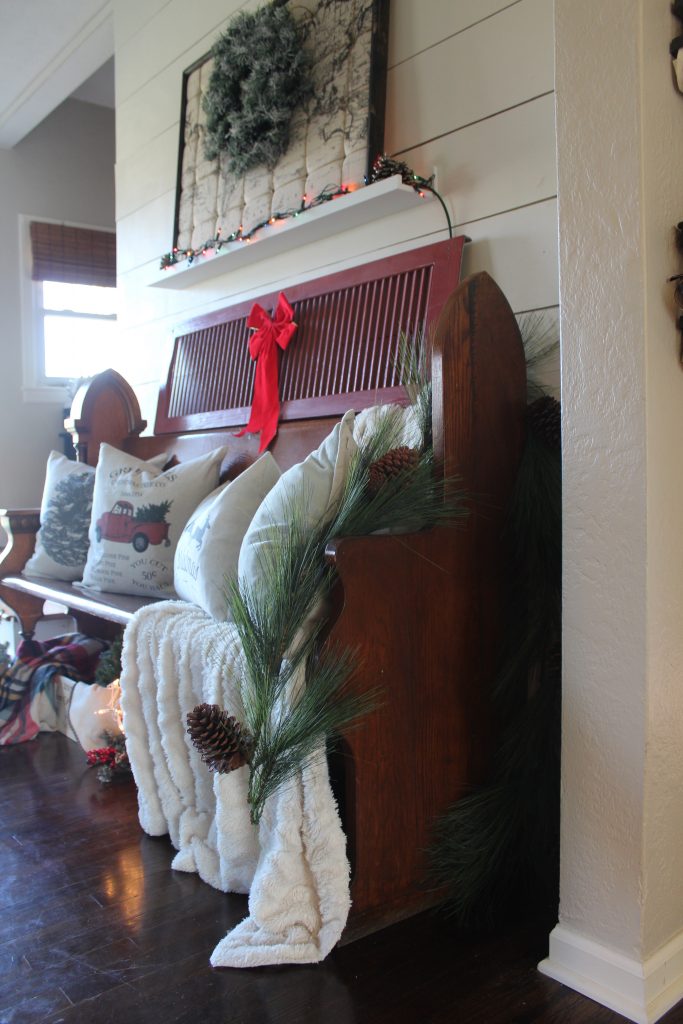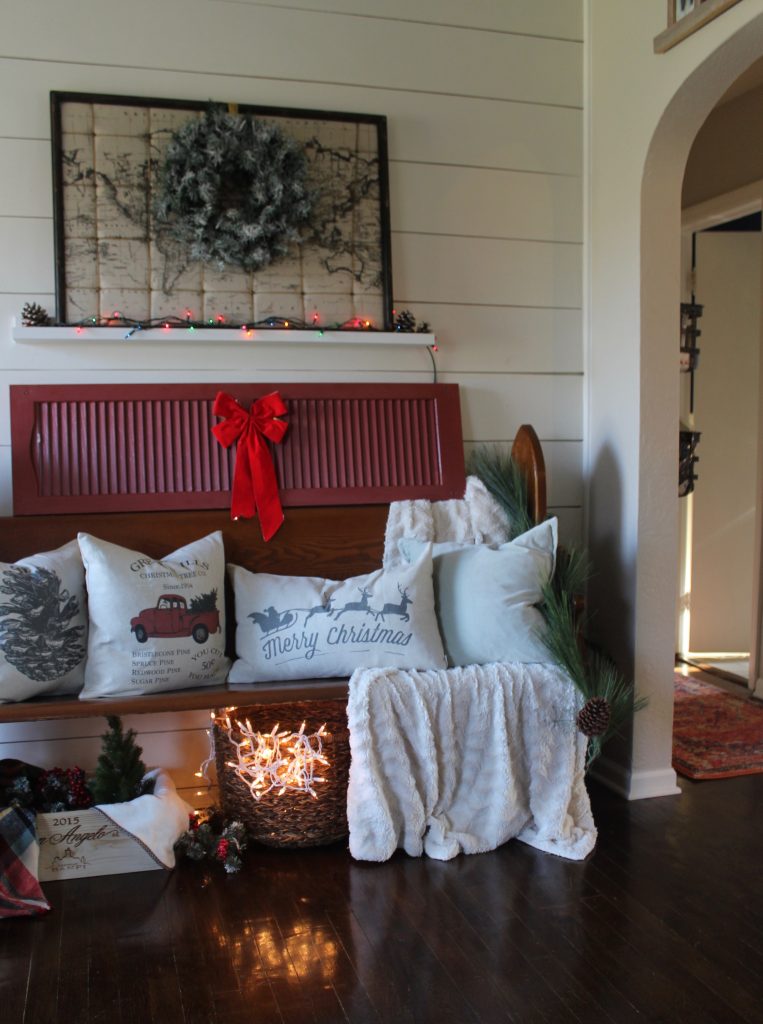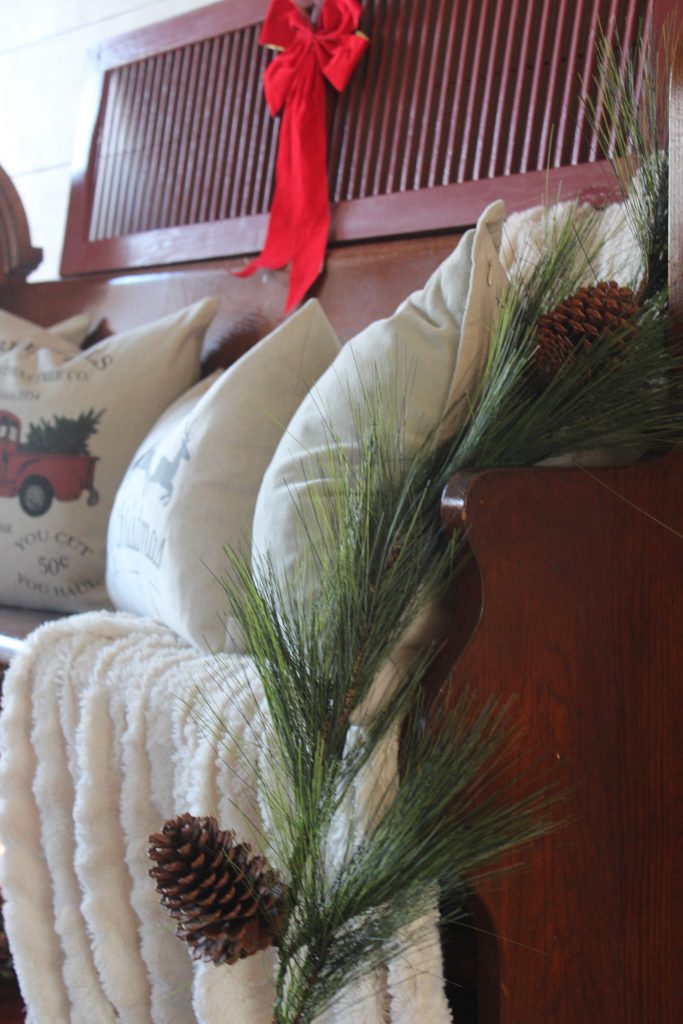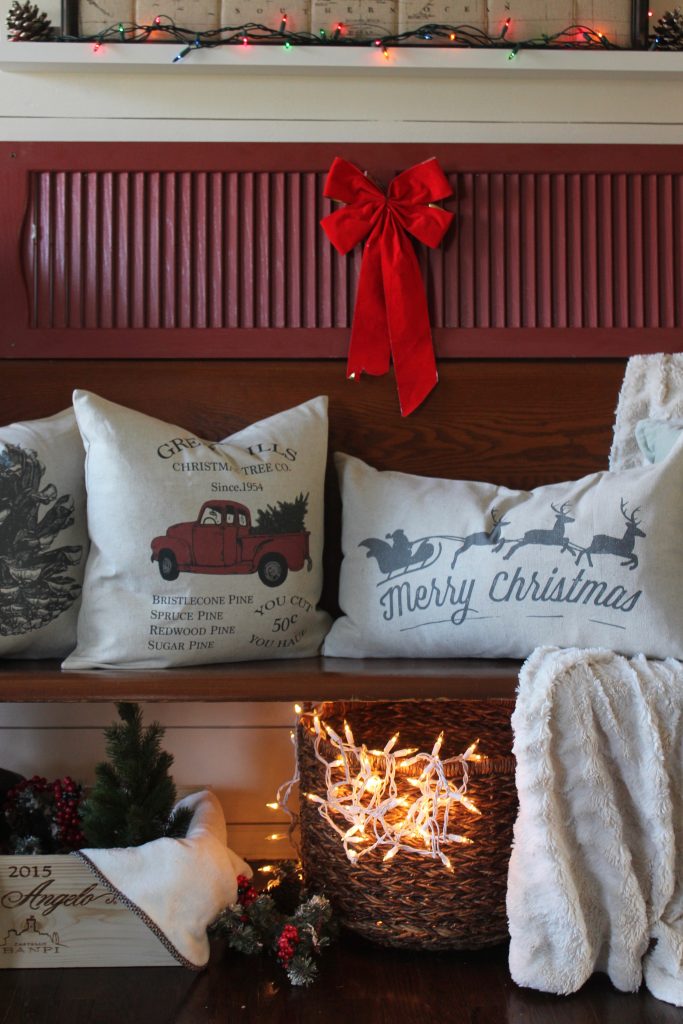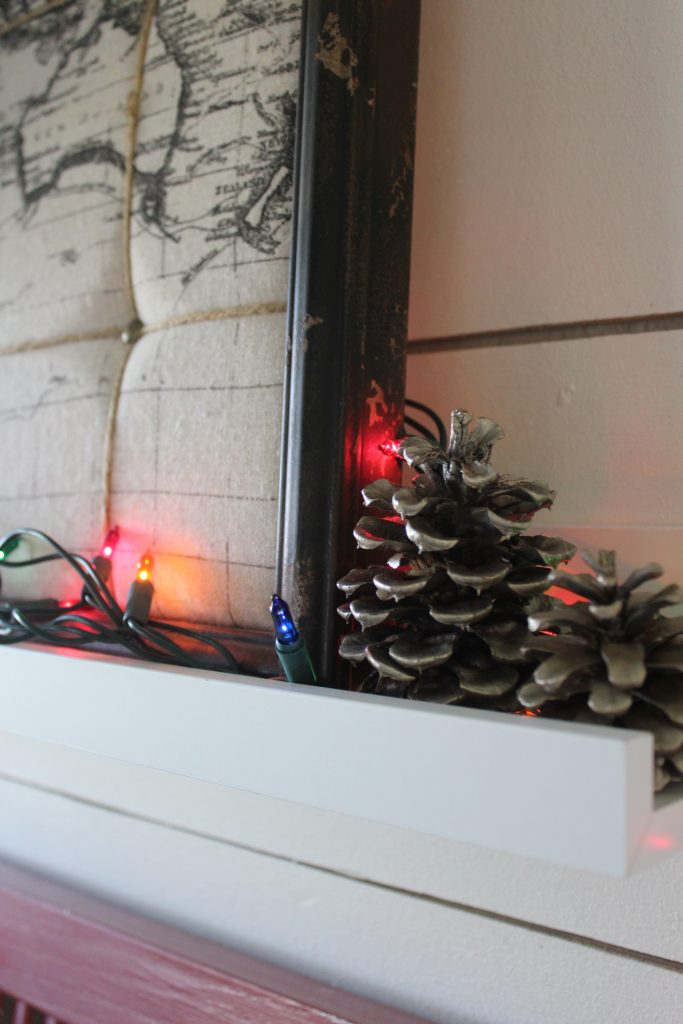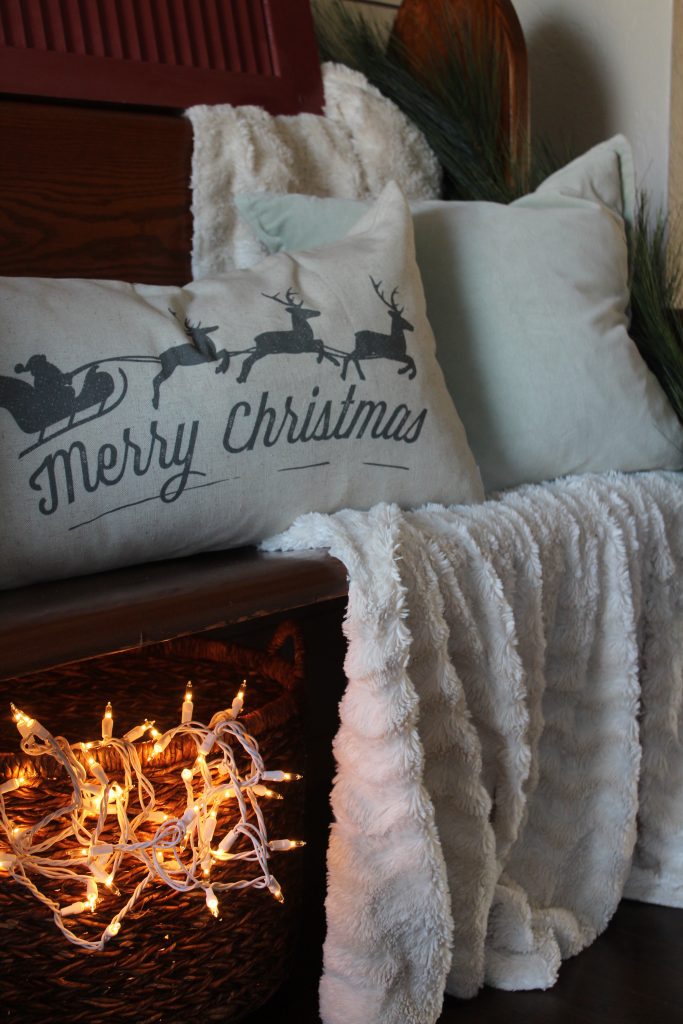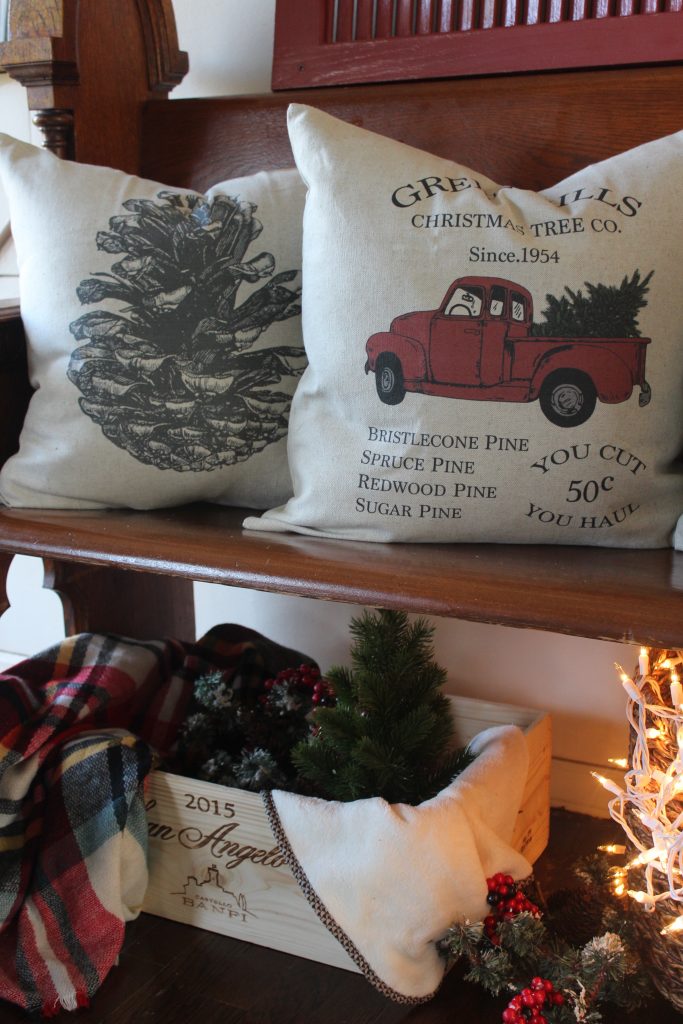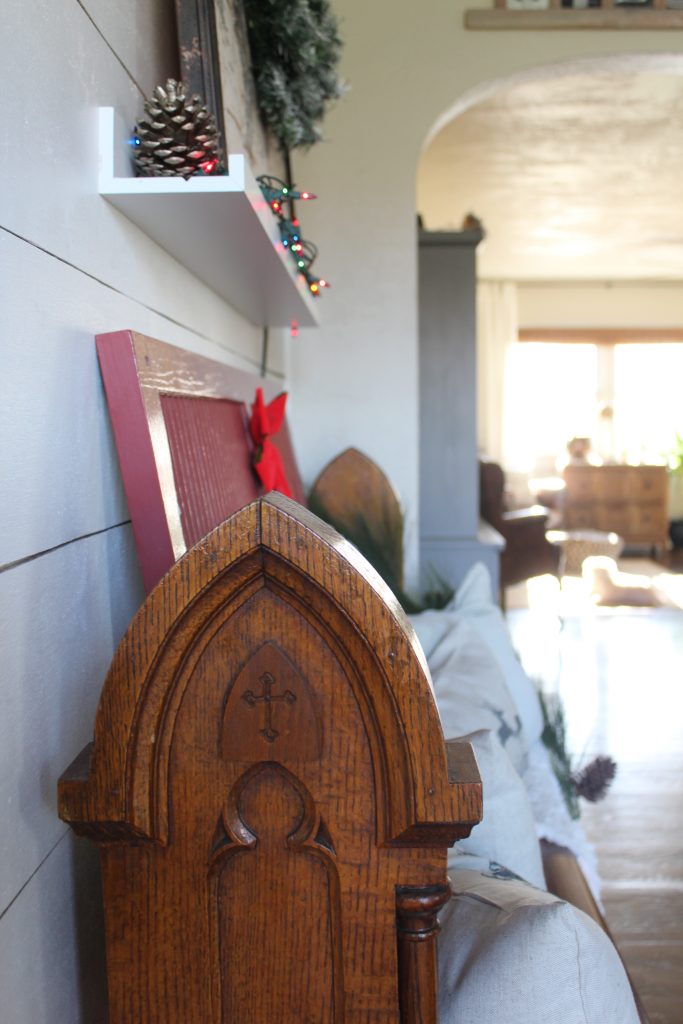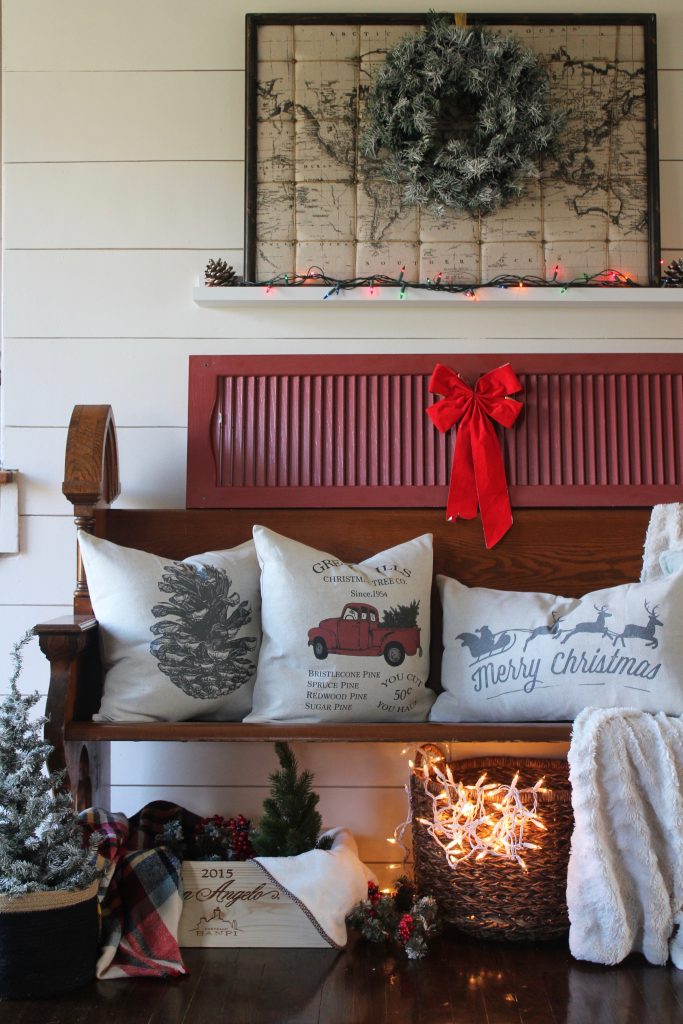 ————–
I hope you'll check out some of my other posts while you're here, too!
See my DIY projects and inspiration [here]
Check out a home tour [here] 
Check out some more fashion posts [here]