This post may contain affiliate links
Amazon never disappoints! I have been working hard to find you guys the cutest things I can find.
See my previous finds below:
KEEP SCROLLING TO CHECK OUT MY JUNE FINDS!
————–
I hope you'll check out some of my other posts while you're here, too!
See my DIY projects and inspiration [here]
Check out a home tour [here]
Check out some more fashion posts [here]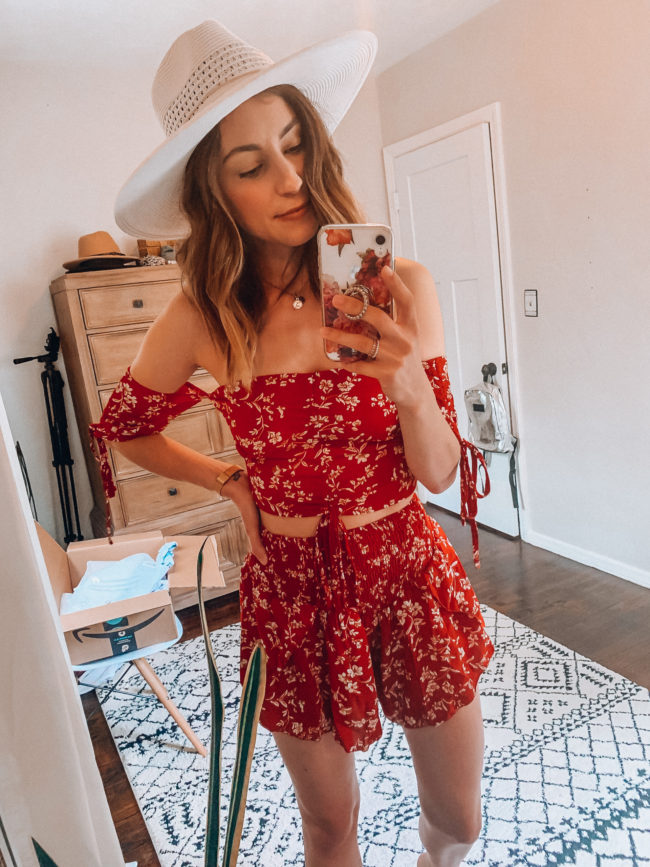 This set is CUUUUTE! I've been looking for something similar that wasn't expensive because, well, it's trendy….and I won't wear it all the time. We're getting ready for a trip to Vegas, though, so I thought I'd try it out. It's affordable and SO cute! The shorts need a little stitch in each side to hold the fabric together, but other than that I really love it. Fits TTS, wearing size small.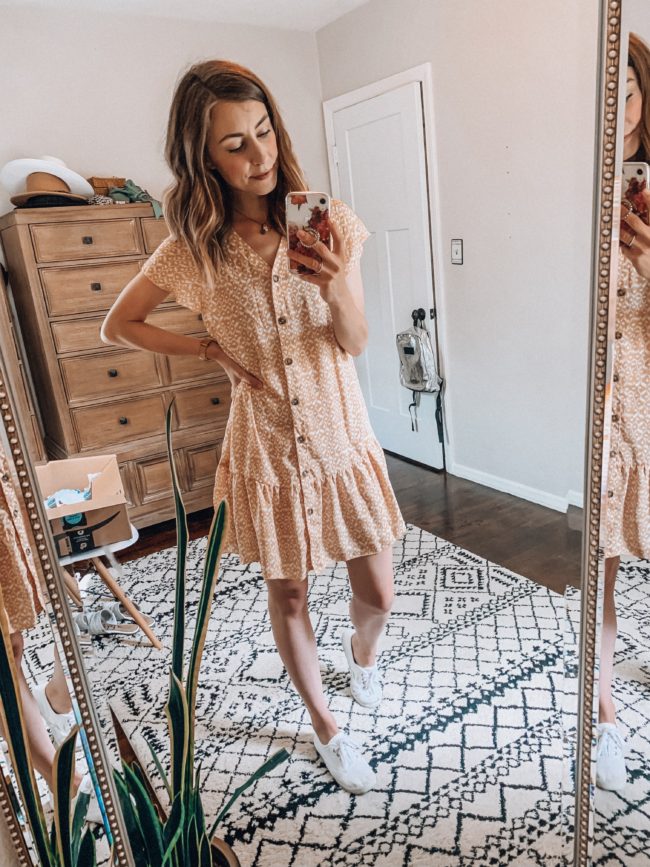 This casual dress is really cute and comes in a ton of colors (and also a tank version). It's NOT super breathable, though, so may not the best for wearing when it's crazy hot. I still really liked it, though! Fits TTS, wearing size small.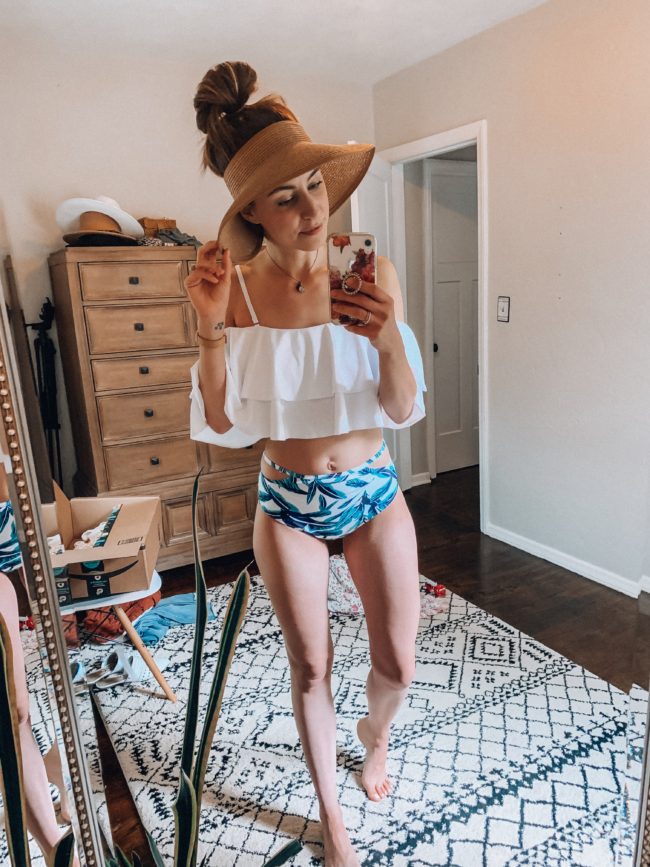 I was pleasantly surprised by this bikini – it's so affordable and great quality! The strap on the bottom and both straps on top are adjustable…so you can make it fit your body. The top's straps are also removable. Fits TTS, wearing a size small.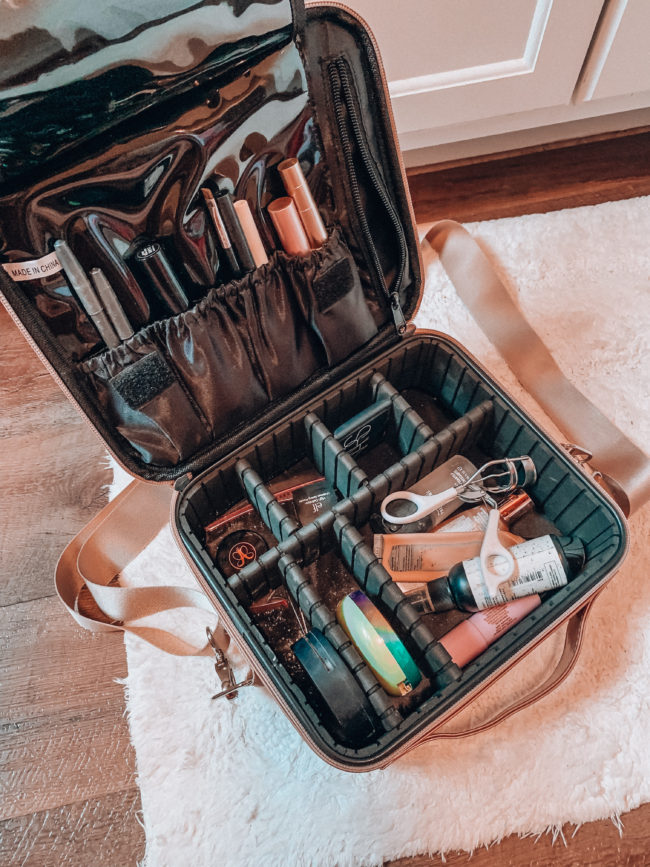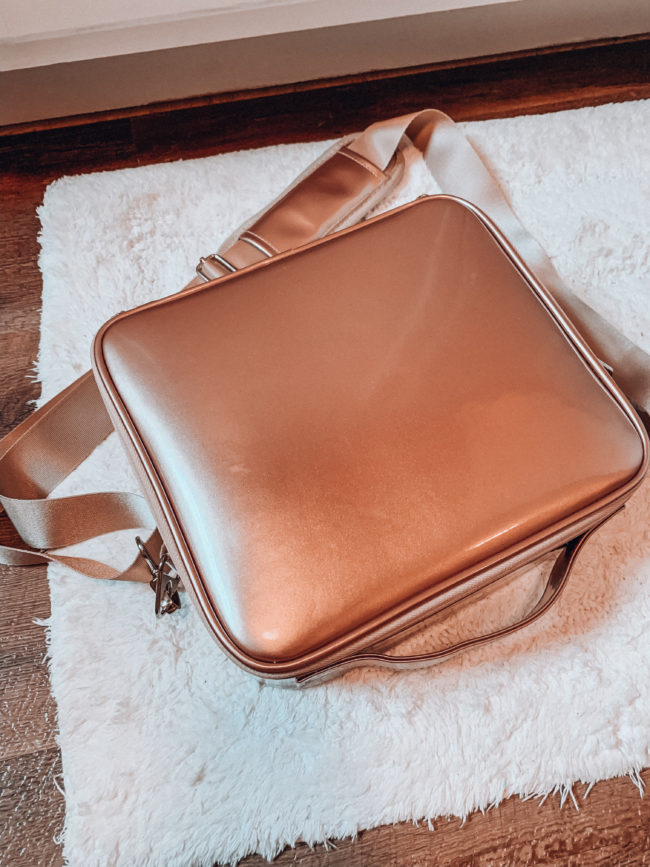 I was carrying my makeup around in just a zippered pouch and things kept getting broken when I traveled with it, carried it in my gym bag, etc. So I had to try this travel case and OMG it's genius! Perfect for travel or everyday use.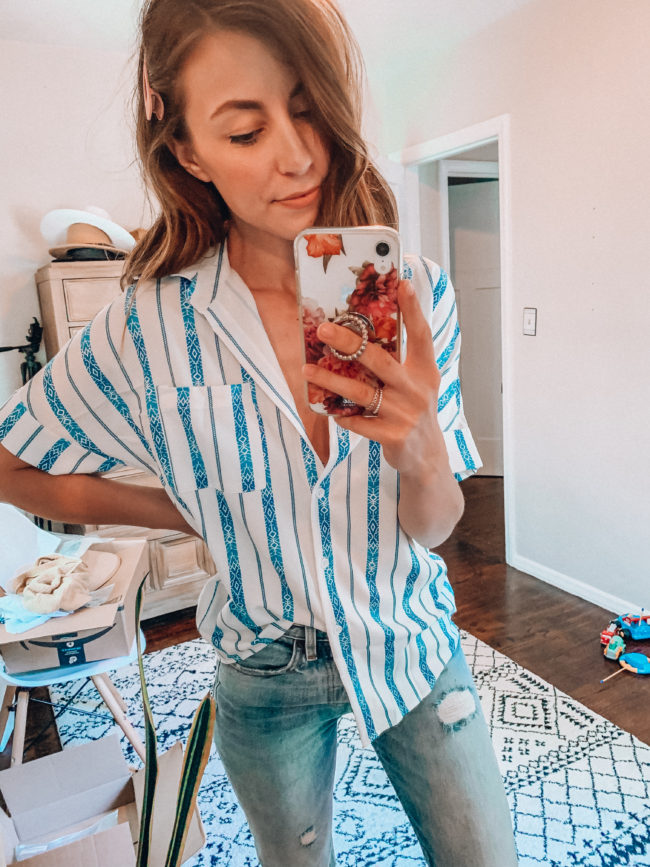 Short sleeve button down shirt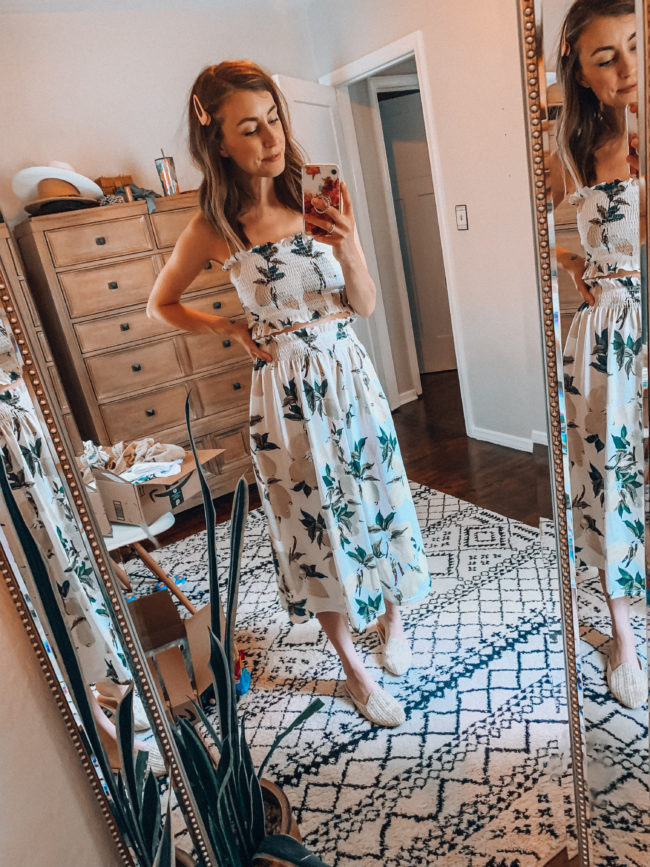 I hope you enjoyed this Amazon Finds – June blog post! Stay tuned for next month's finds!