Seven Amazon dresses under $40 that are perfect for summer!
A pretty summer dress is one of my favorite things to wear, especially when it's 110 degrees outside, even at night! I love them for date nights, but also just for wearing casually during the day. I especially love when I can buy them online and they're delivered right to my door. ;)
When shopping on Amazon, I typically try to purchase items that say "free returns"….just in case something doesn't fit! This makes it really easy to shop online.
This post may contain affiliate links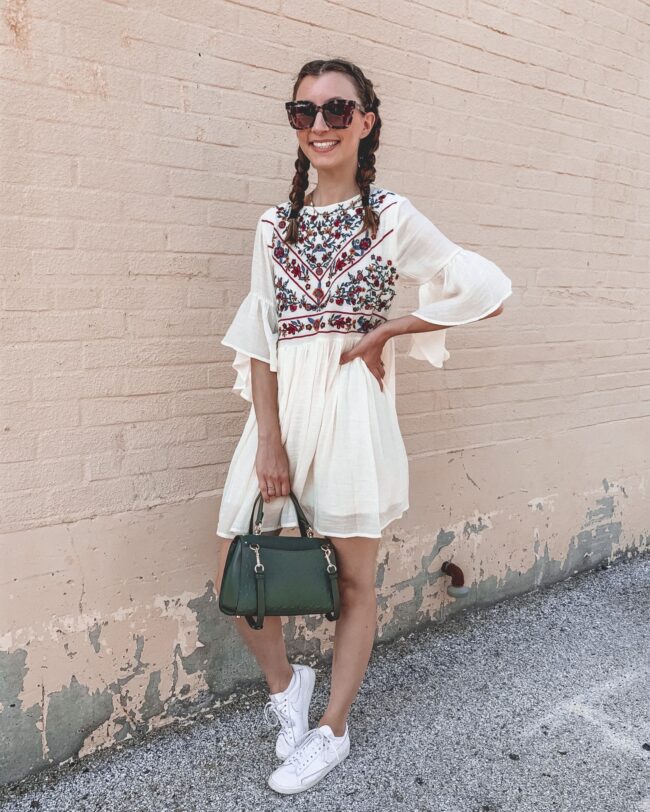 Keep scrolling for a roundup of seven of the cutest summer dresses from Amazon!
————–
I hope you'll check out some of my other posts while you're here, too!
See my DIY projects and inspiration [here]
Check out a home tour [here]
Check out some fashion posts [here]
I've shared links underneath the collage for easy shopping!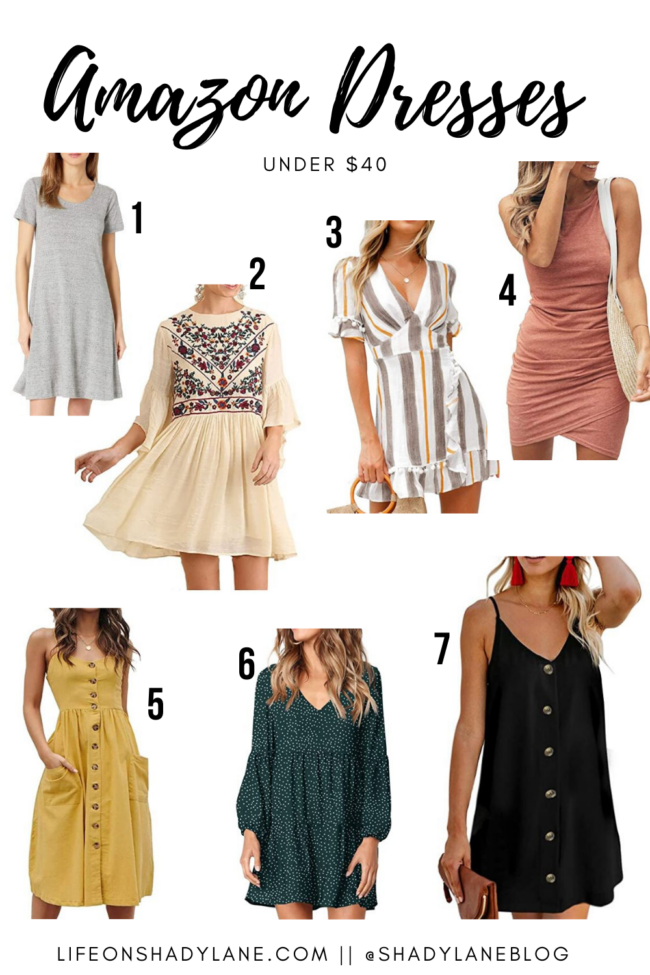 Amazon dresses under $40
1. T-Shirt Dress | 2. Boho Flowy Dress | 3. Striped Ruffle Dress | 4. Bodycon Dress | 5. Button Up Dress | 6. V-Neck Long Sleeve Dress | 7. V-Neck Thin Strap Dress
Have you tried any Amazon dresses? I've ordered a LOT…and I am so impressed with how cute they are!