Anyone else KEEP seeing gold necklaces everywhere lately?! Especially the coin necklaces – they're so pretty, right? I thought so, too, so I started looking…and man, there are some expensive options out there.
But it's a trend…and I wasn't 100% sure I'd LOVE the trend. So why not find a more affordable option to test it out? ;)
This post may contain affiliate links
You know I love a good deal. So I went on the hunt to find some more affordable options. I found TEN pretty necklaces that are on trend and all under $12.99. Some are under $5!
Now that's the way to try out a trend before spending a bunch of money!
I have shared links to everything under the images for easy shopping!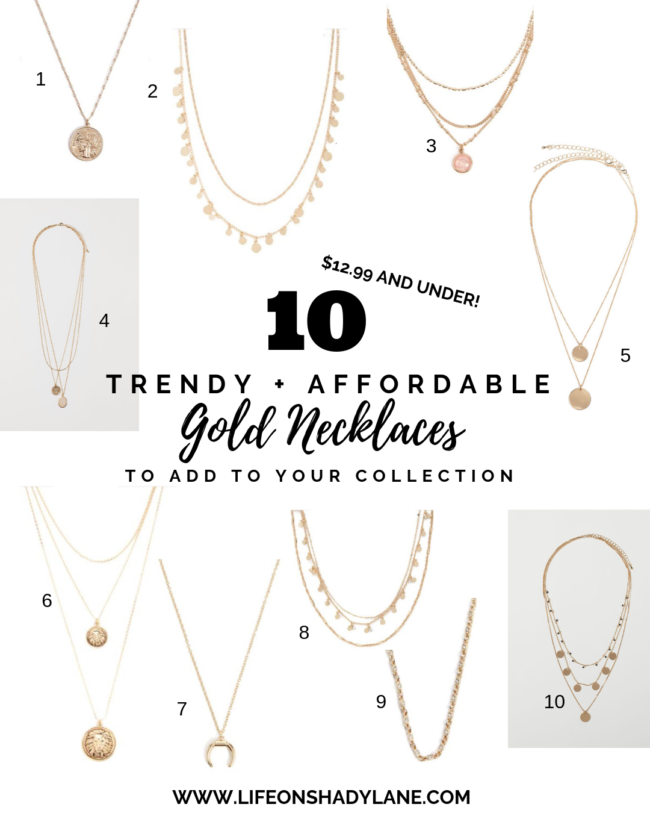 SHOP:

———————
I hope you'll check out some of my other posts while you're here, too!
See my DIY projects and inspiration [here]
Check out a home tour [here]
Check out some fashion posts [here]
I hope you enjoyed this 10 trendy and affordable gold necklaces blog post!