Valentine's Day is in a couple of days, and as it approaches I'm finding myself thinking about the day that Brandon asked me out on our first date.
We met at work. Well, actually, when he first noticed me we worked for two different companies, but were both attending the same event. He didn't introduce himself then, but then somehow I came to work at the same company. We chatted in the office for about a month and then, on Valentine's Day (a Friday) he asked me out on a date…for the next evening.
On Saturday, Brandon picked me up and took me to dinner. I'm glad he set the date up for the night following Valentine's Day, because it took the pressure off. I remember being so impressed with how sweet and easy to talk to he was. From there, the rest is history.
It's now three years later, and we're married with a home and a baby. Our relationship has only gotten better, and I am so glad that, because of my husband and our first date, Valentine's Day will always hold a special place in my heart.
Needless to say, we didn't take a photo together on our first date. I'm not sure what our first photo was…but I think the one below might be close. I had to search high and low for it!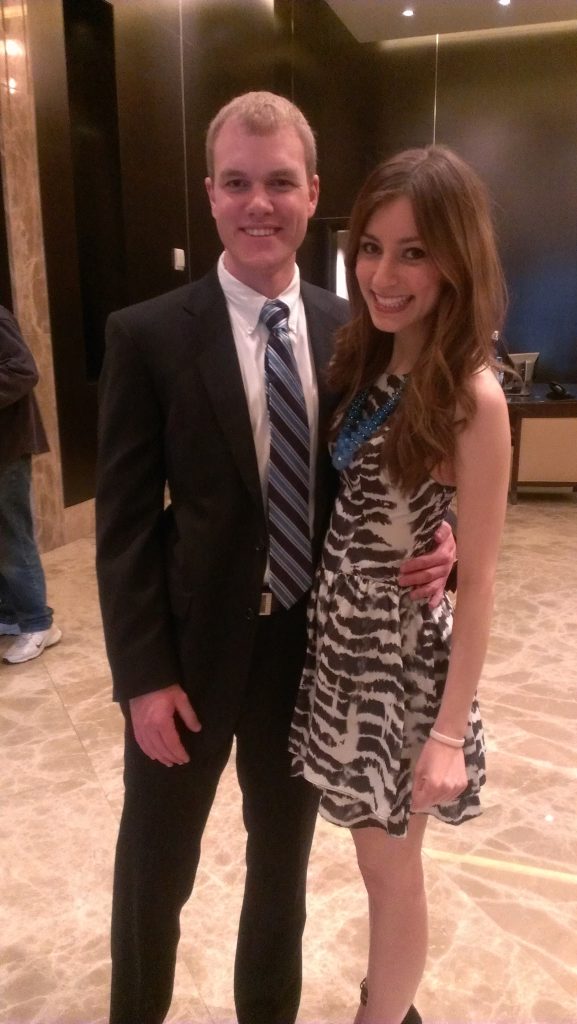 Our first official Valentine's Day together, one year after our first date: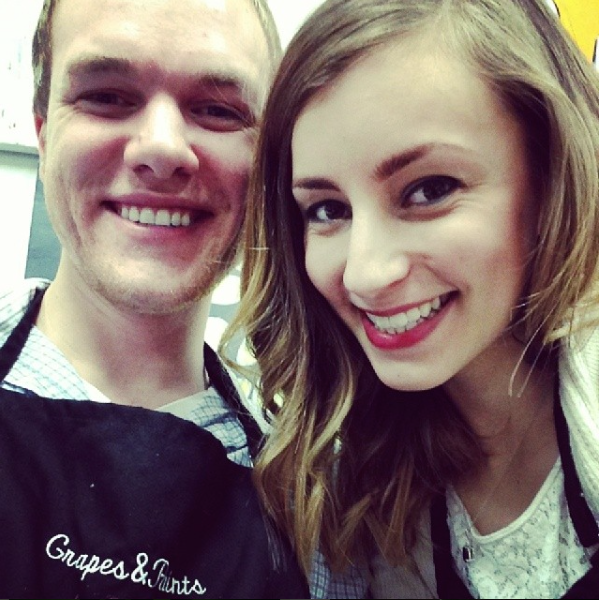 Our second Valentine's Day, but our first as a married couple: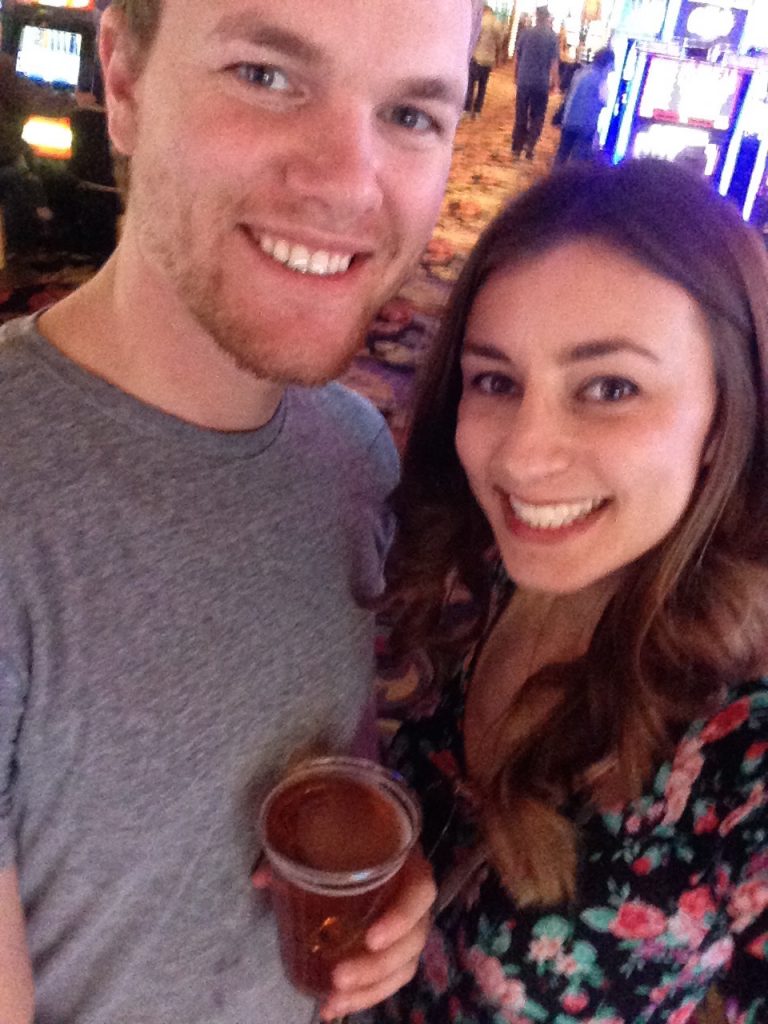 Don't forget that you can sign up to receive my emails – I send one out every time I publish a new post, so you'll never miss out on anything that's happening on Shady Lane! There's a sign up form at the very top of the page. Let me know if you need any help!
Also, be sure and check me out on Instagram, Twitter, and follow me on Bloglovin'. I'm now on Snapchat too: lifeonshadylane – follow me! :)