A roundup of the cutest lounge wear to make working from home (or just lounging!) even comfier! I'm all about lounge wear, especially the kind you can easily transition from home to street (joggers + sneakers = a match made in heaven!).
This post may contain affiliate links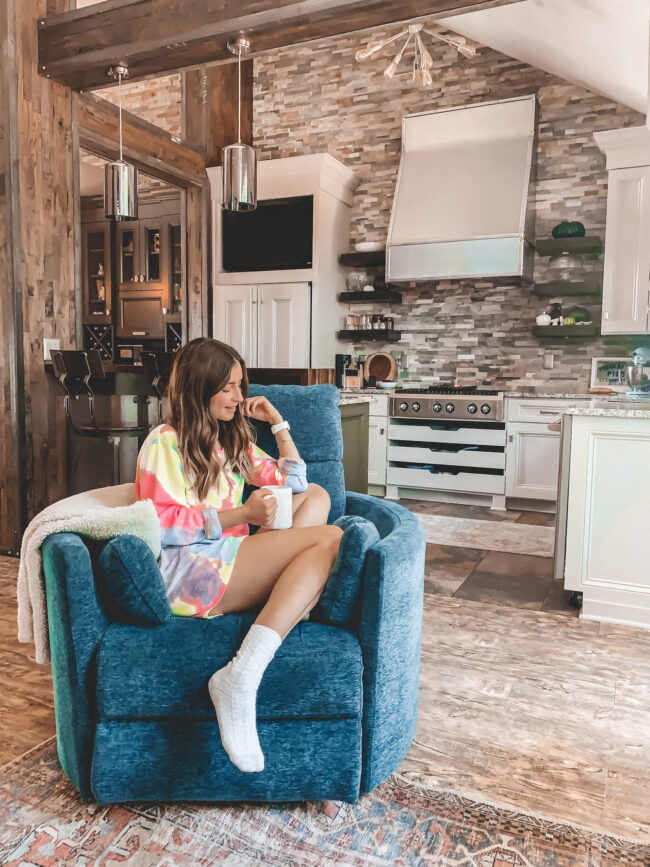 I got this tie dye set a few weeks ago and I basically haven't taken it off since. ;) It's SO soft and comfortable! I lounge around the house and sleep in it but it also looks so cute with sneakers for wearing to run errands on the weekends. Would be really cute with this denim jacket on top! I have a size small in that jacket….and a size medium in the lounge set!
I've shared several more lounge wear pieces below that I've been eyeing. Keep scrolling to check them out!
————–
I hope you'll check out some of my other posts while you're here, too!
See my DIY projects and inspiration [here]
Check out a home tour [here]
Check out some fashion posts [here]
I have shared links to all of the lounge wear under the image for easy shopping!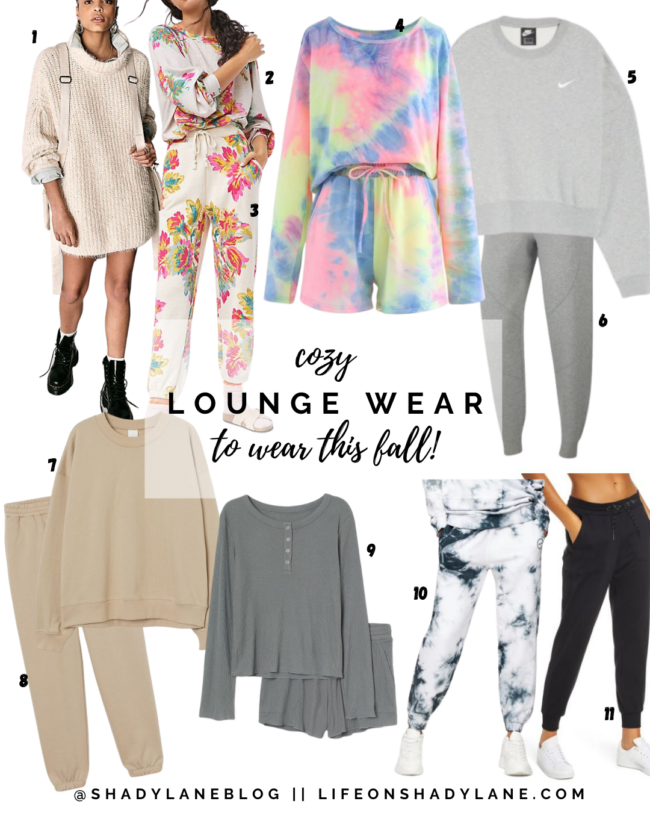 Free People sweater tunic | 2. Anthropologie ruched sweatshirt | 3. Anthropologie joggers| 4. Chicwish tie dye shorts and long sleeve lounge set | 5. Nike gray sweatshirt | 6. Nike Jordan gray fleece pants | 7. H&M tan sweatshirt| 8. H&M tan joggers | 9. H&M pajama set | 10. Top Shop tie dye joggers | 11. Zella black joggers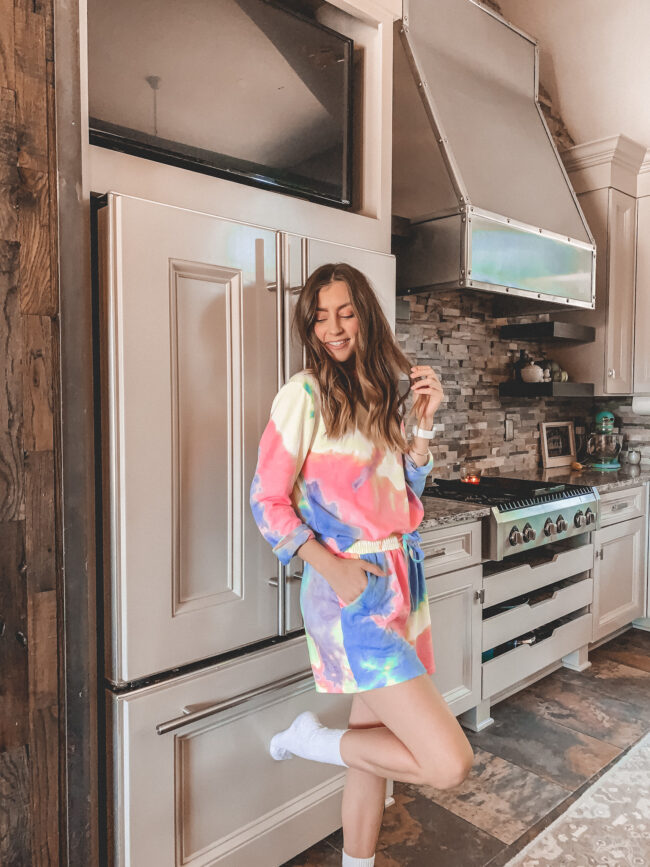 ————–
I hope you'll check out some of my other posts while you're here, too!
See my DIY projects and inspiration [here]
Check out a home tour [here]
Check out some fashion posts [here]