This post may contain affiliate links
Fall is just about here, and you know I've been on the hunt for cozy wardrobe staples! I'm always a fan of things that can be worn in several different ways, so that you get the most bang for your buck.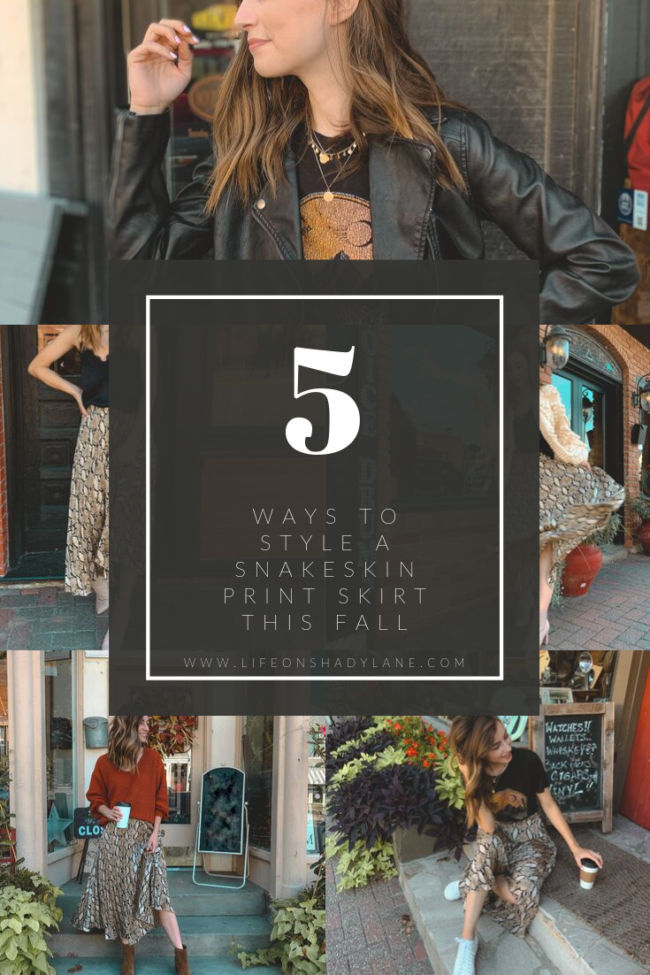 Leopard print is still so trendy going into fall, but snakeskin is starting to take center stage and I had to try it out. I got this skirt and paired it with several different tops/shoes to show you just how versatile it can be!
Side note: I also have these snakeskin print booties for fall and they've already been worn SEVERAL times. They're definitely going to be a closet staple!
Honestly, I think you can kind of think of snakeskin print as a neutral – it pairs with almost anything, so it's easy to wear it in different ways!
Look #1: With a graphic tee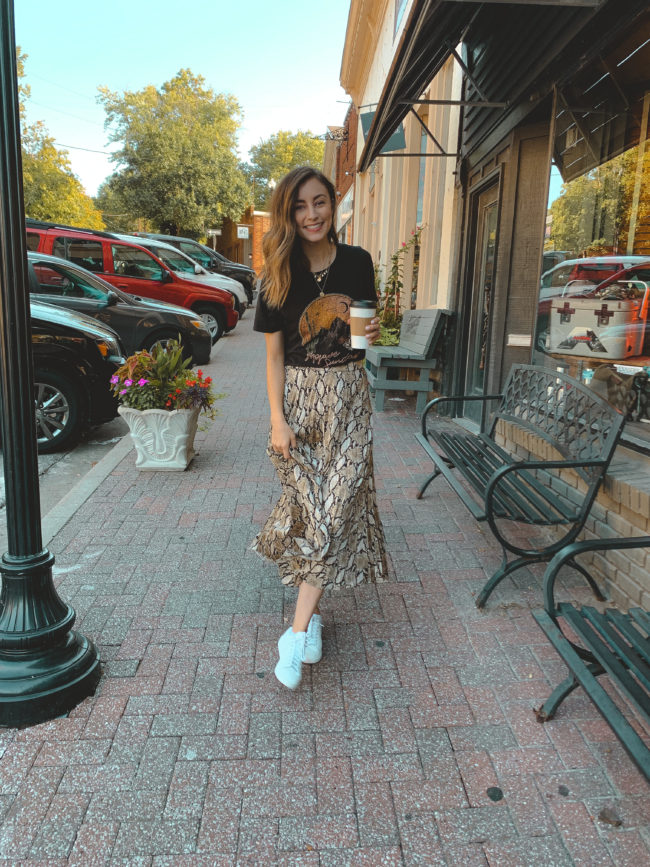 This was the most "effortless" for me, or the one I thought of first when styling this skirt. Snakeskin feels a little edgy and funky, so it just felt right to put it with a cool graphic tee.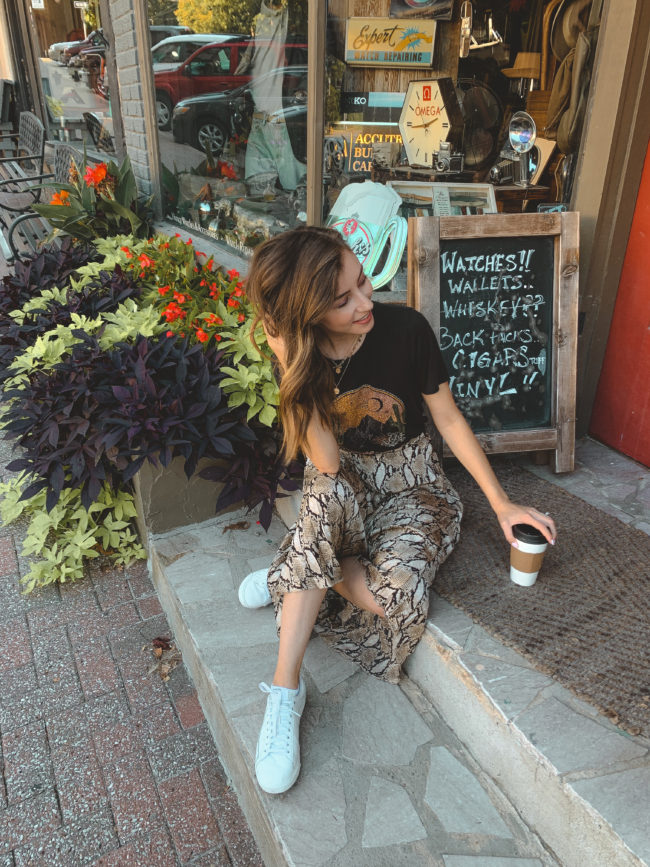 I can't find my exact tee shirt online, but here are several other options that I love:
I wore these sneakers with this look! They're my favorite – so comfy, stylish, and they go with everything.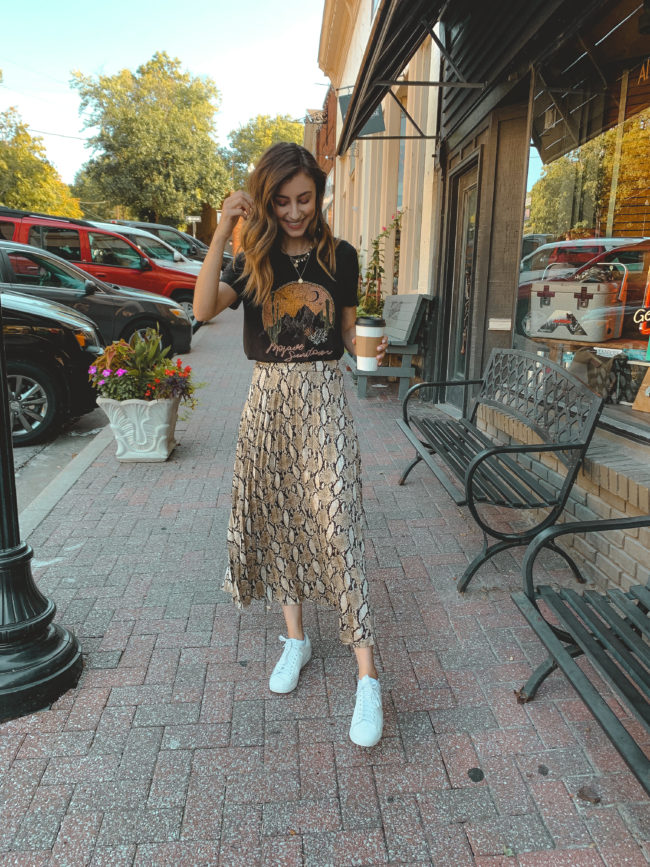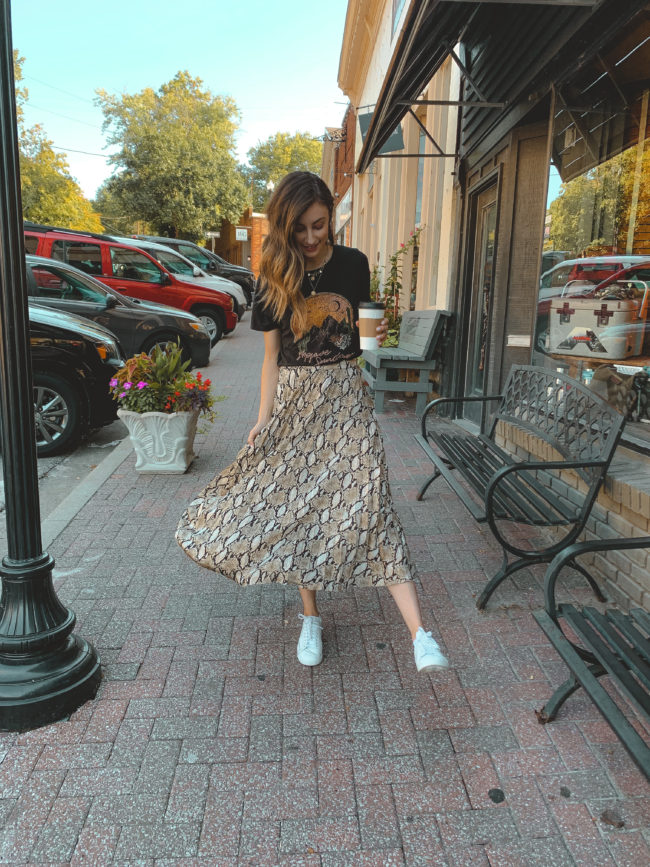 Shop Look #1:
Look #2: Add a leather or denim jacket!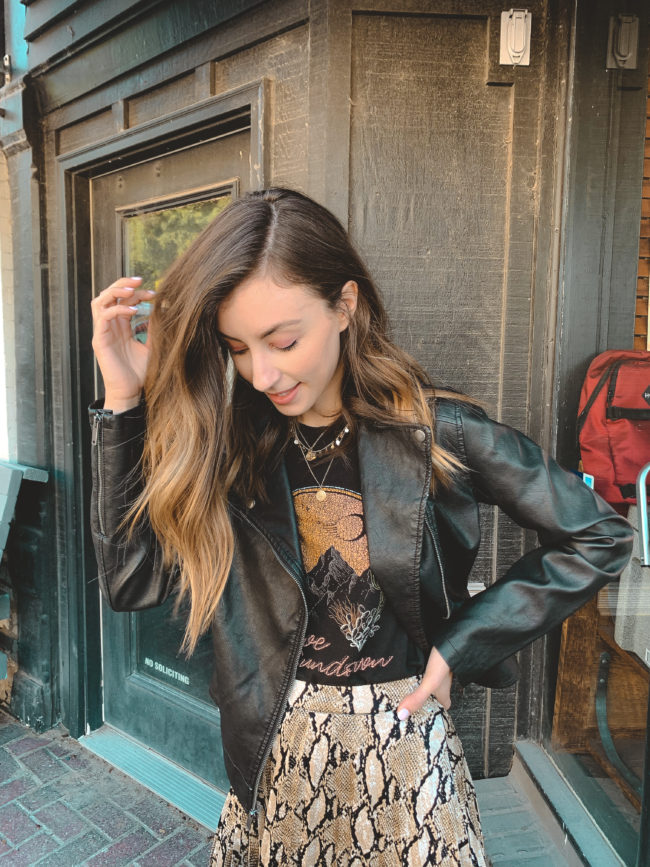 When the fall weather starts to get a little chillier, just add a leather jacket (or faux leather!). It'll just add to the "edgy" vibe and keep you warm!
I'm wearing this faux leather jacket.
You could also wear with a denim jacket if you don't want it to be quite as edgy. Here are a few of my favorites: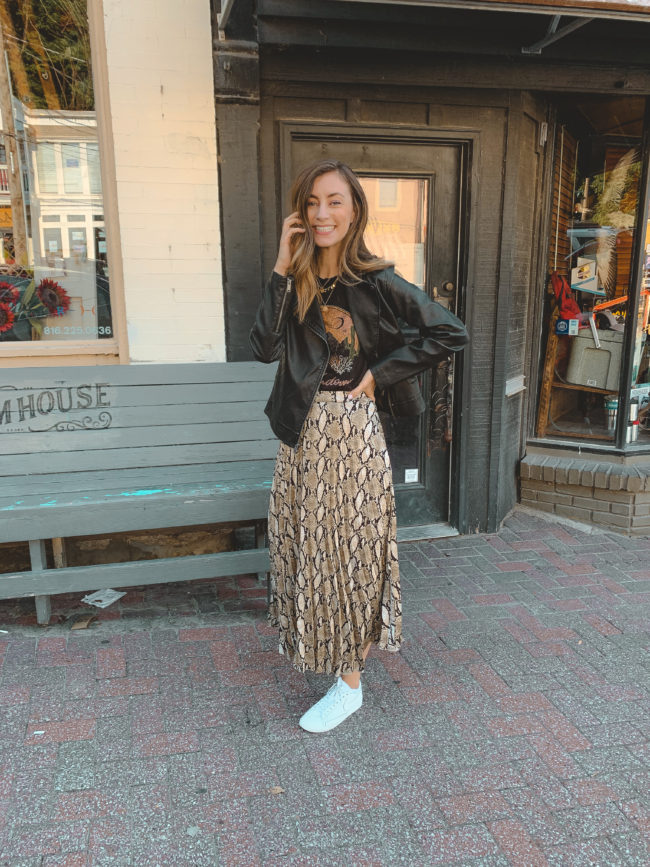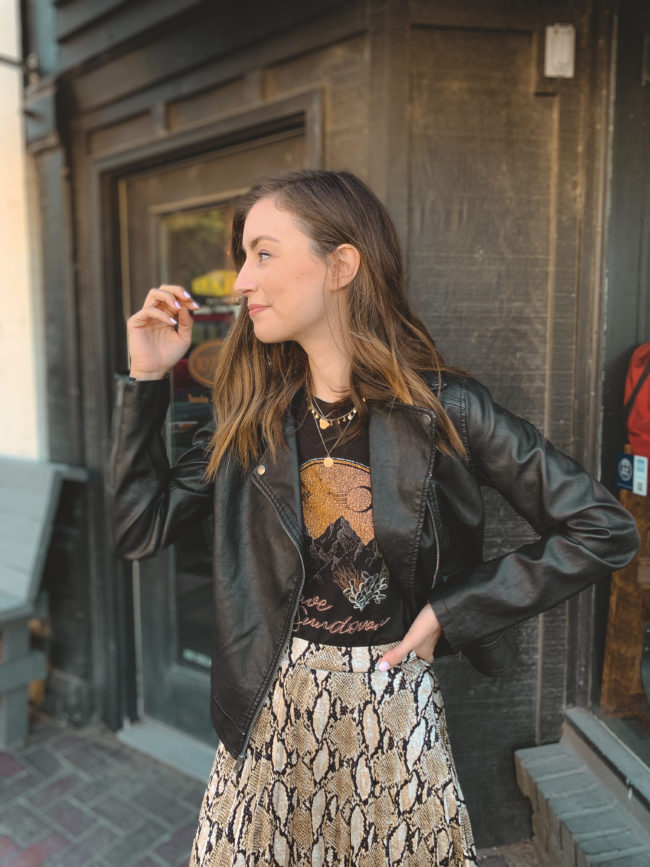 Shop Look #2:
Look #3: With a slouchy sweater and booties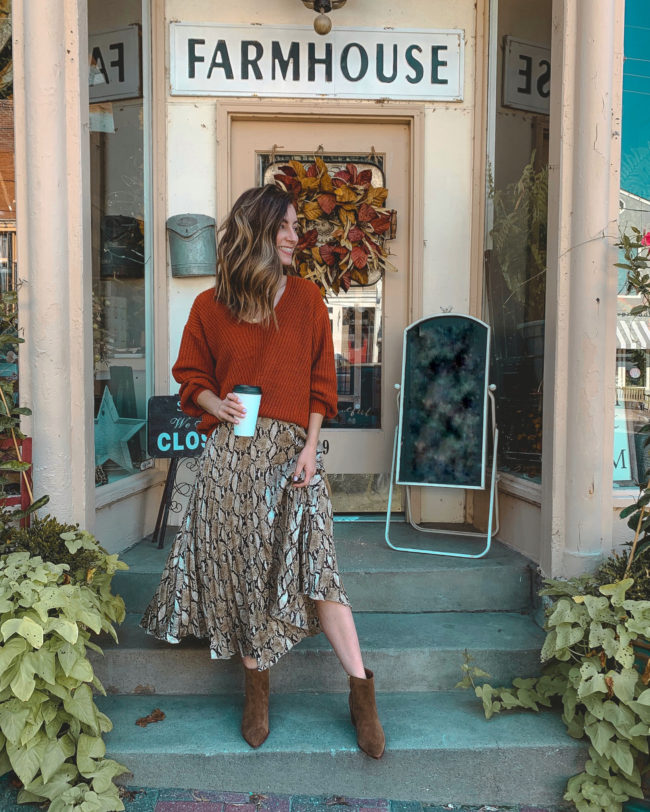 This is my favorite look! I always LOVE slouchy sweaters for fall – they just feel so cozy and comfy. I chose one in a terra cotta/rust color, which is so good for fall. This one is so affordable, too! What's not to love? PS size up in this sweater for a slouchier fit (I'm wearing a size medium).
Remember the snakeskin booties I mentioned above? I bought them in this perfect brown color, too – they're just the best booties for fall. I love them so much! Fit TTS.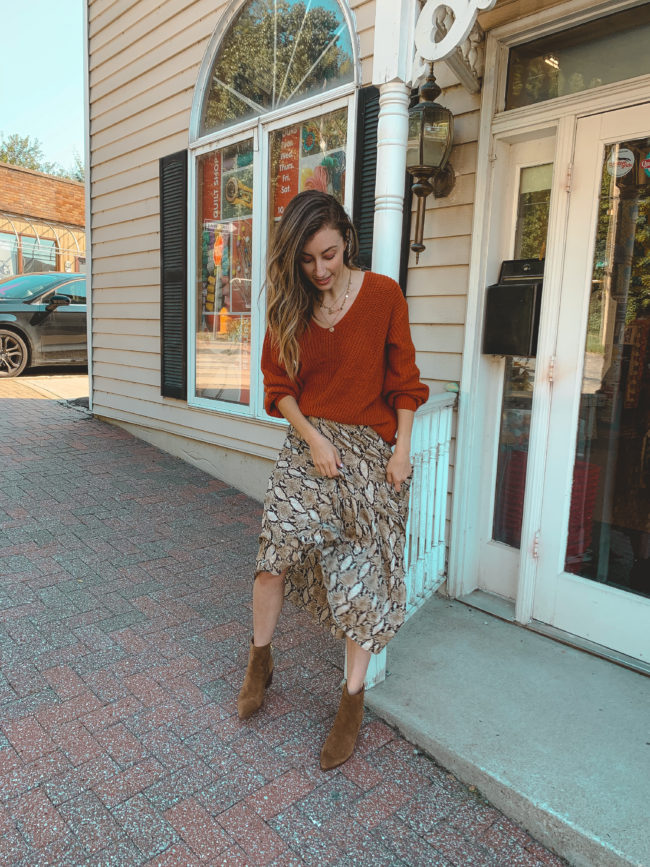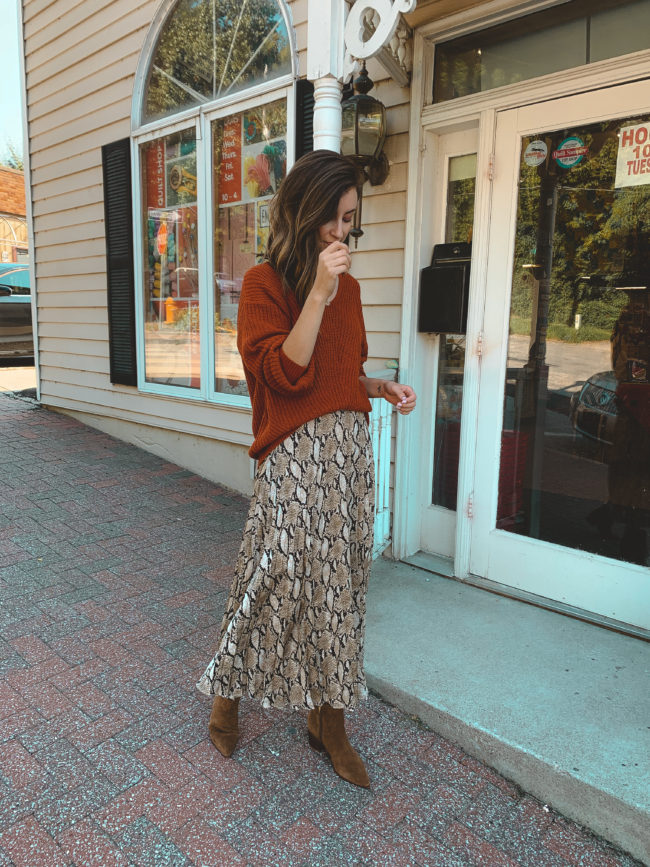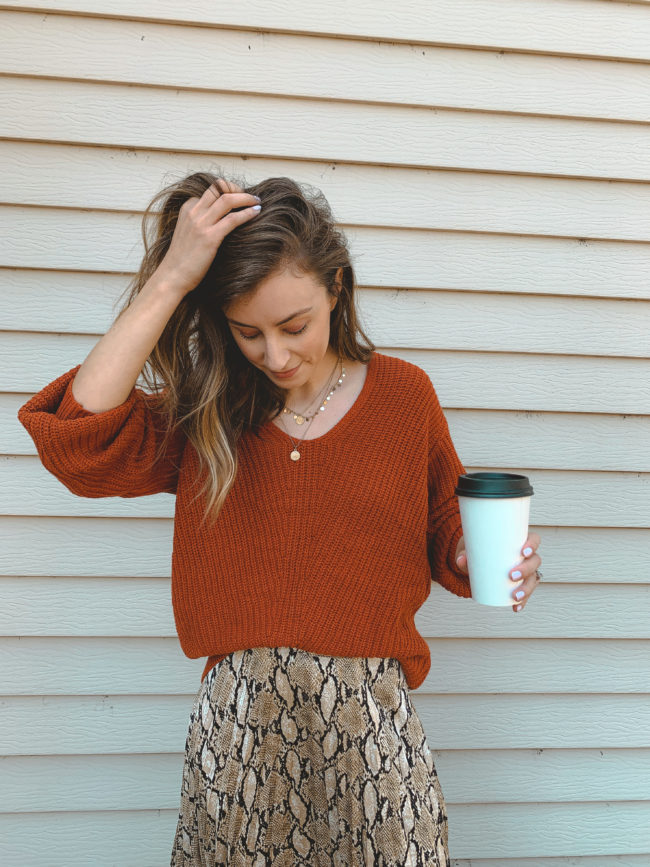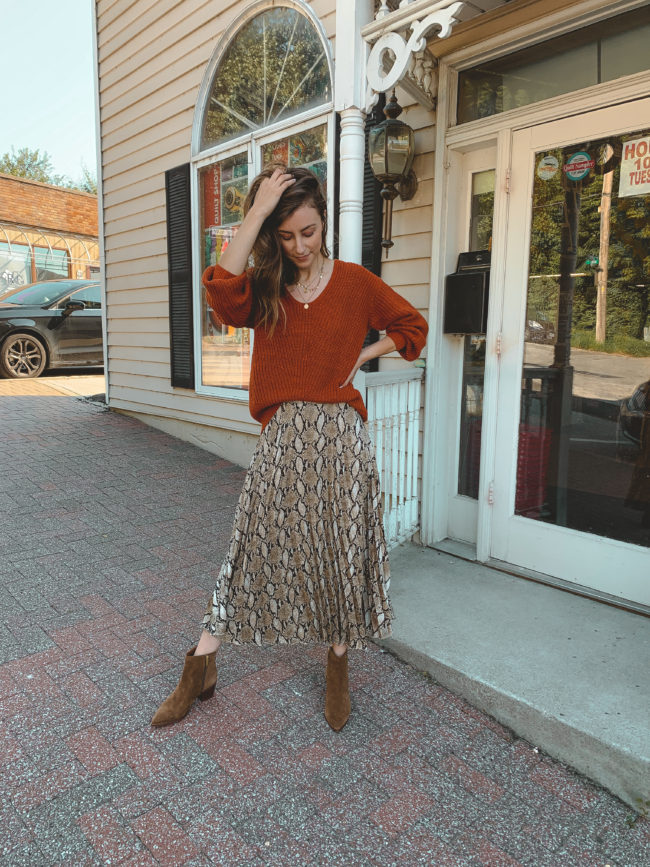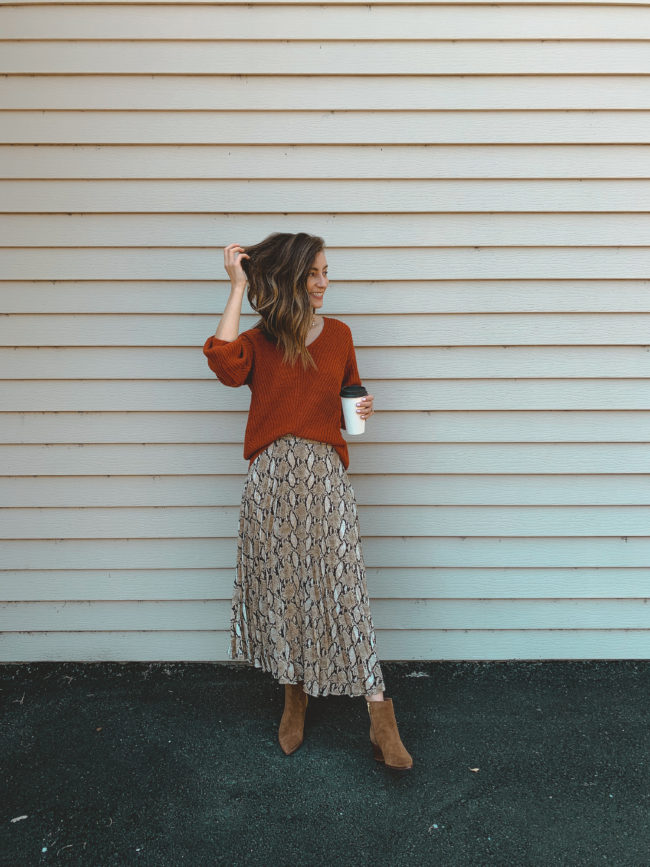 Shop Look #3:
Look #4: With a lace cami and nude booties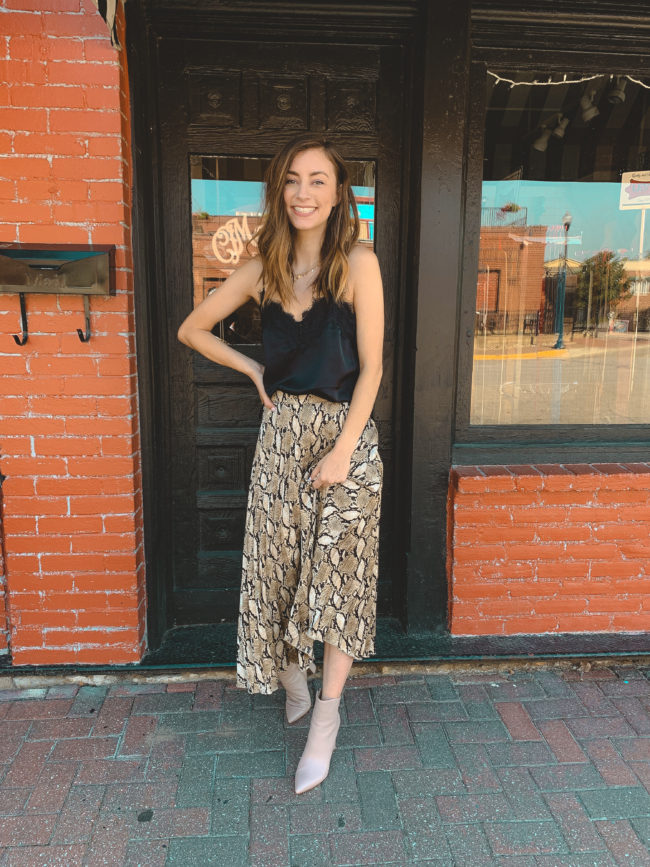 This is another look for early fall – when it's still warm outside but you want to look semi-cozy. I know I'm always ready for fall before it's actually chilly outside, so this is a good way to wear fall styles when the weather isn't quite screaming "fall!" yet. ;)
These are my favorite lace camis – they're so good for layering OR wearing alone!
I wore this look with these nude booties – they're so chic and can be worn year round because of their color!
Shop Look #4:
Look #5: Add a chunky cardigan!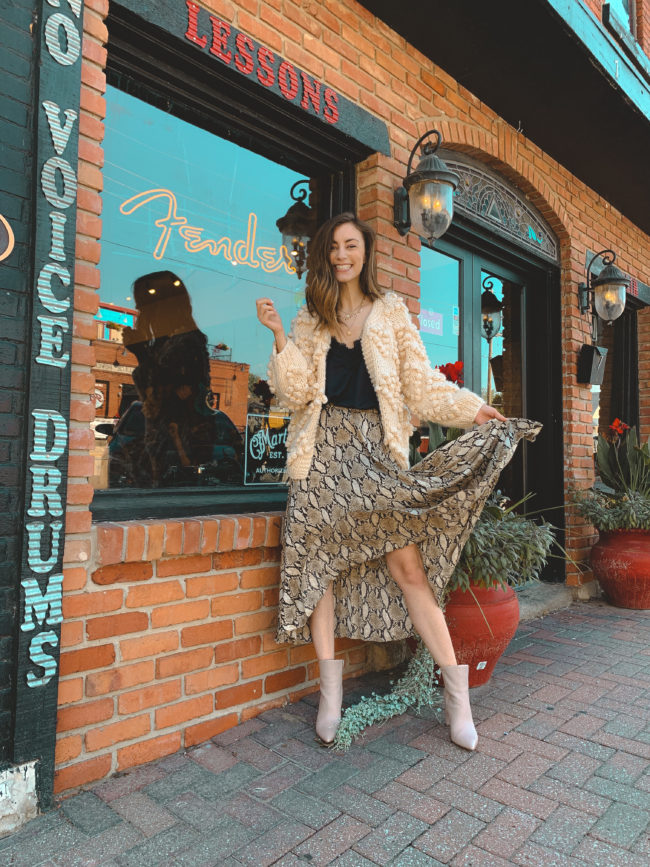 This cardigan is SO warm and cozy, and the pom detail makes it such a statement piece. Love, love love!
And I'm wearing the same nude booties as above: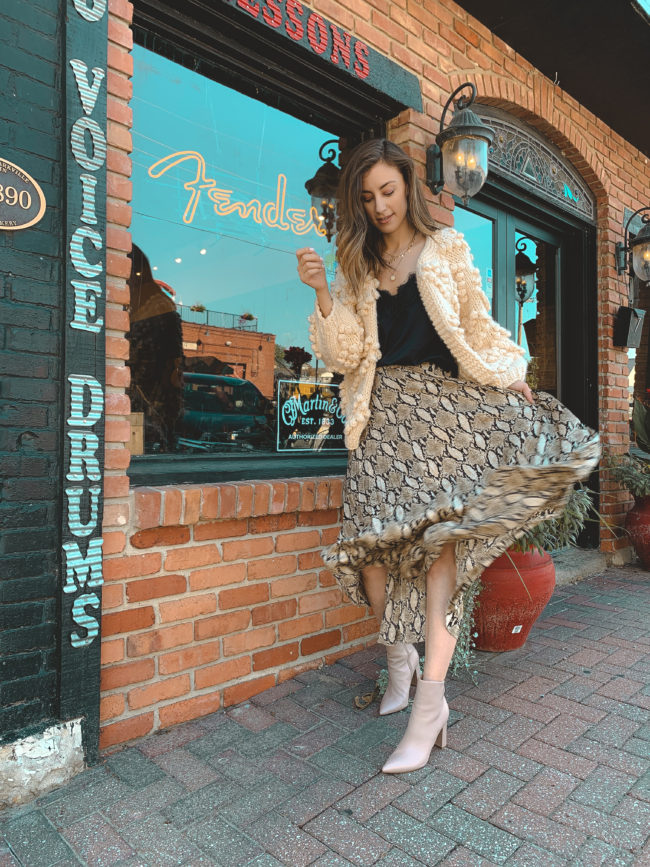 Shop Look #5:
————–
I hope you'll check out some of my other posts while you're here, too!
See my DIY projects and inspiration [here]
Check out a home tour [here]
Check out some fashion posts [here]