A perfect home safety solution for families with kids. The Door Guardian sells easy-to-use locks that are an ultimate safety solution for keeping your home and family safe.
This post may contain affiliate links
Thank you to The Door Guardian for sponsoring this post!
————–
I hope you'll check out some of my other posts while you're here, too!
See my DIY projects and inspiration [here]
Check out a home tour [here]
We have three little ones so keeping a safe home is extremely important to us. When The Door Guardian reached out to ask if we would like to try out their products – I said yes, absolutely! Our kids are 6, 4, and 5 months. The older two are typically great about following directions and staying safe inside the house, but I'm just bracing myself for those toddler years of our youngest.
We installed a safety stick-on lock in a bedroom window as well as a Door Guardian inswing lock at our back door. Both prevent children from opening the window and door (unless, of course, we unlock it for them) and escaping! ;)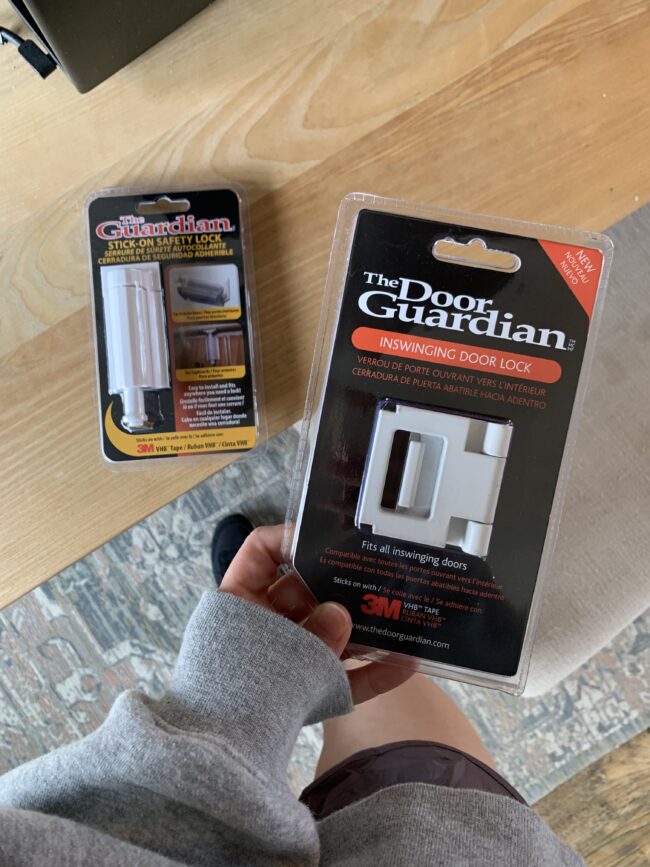 You can find both of these locks here
I loved the products The Door Guardian offers because they are extremely simple to install. They use 3M tape (with the option of reinforcing with screws) so they quite literally just stick on…but the 3M tape holds VERY well. When we're ready to remove the safety locks, we'll just pull them off – and there won't be any holes to patch up. So smart! They're also extremely cost effective. Nothing super expensive to purchase!
For The Door Guardian lock, I just marked where I wanted it to go with a pencil (out of reach of my kids), peeled off the 3M backing, and stuck both pieces on. It truly was that simple! I chose not to reinforce with screws.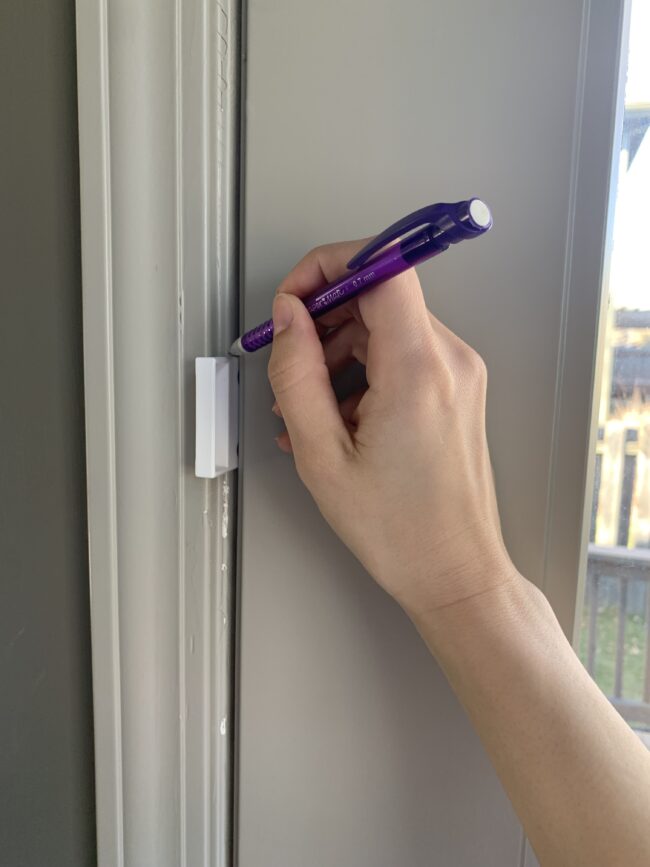 Below you can see the two individual pieces – each one has a piece of 3M tape on the back.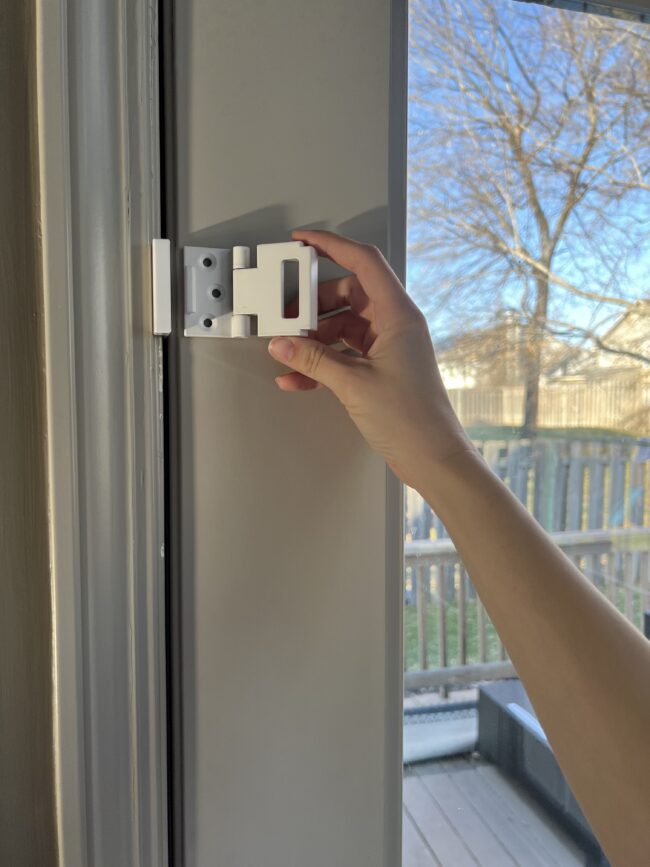 And here's how they fit together: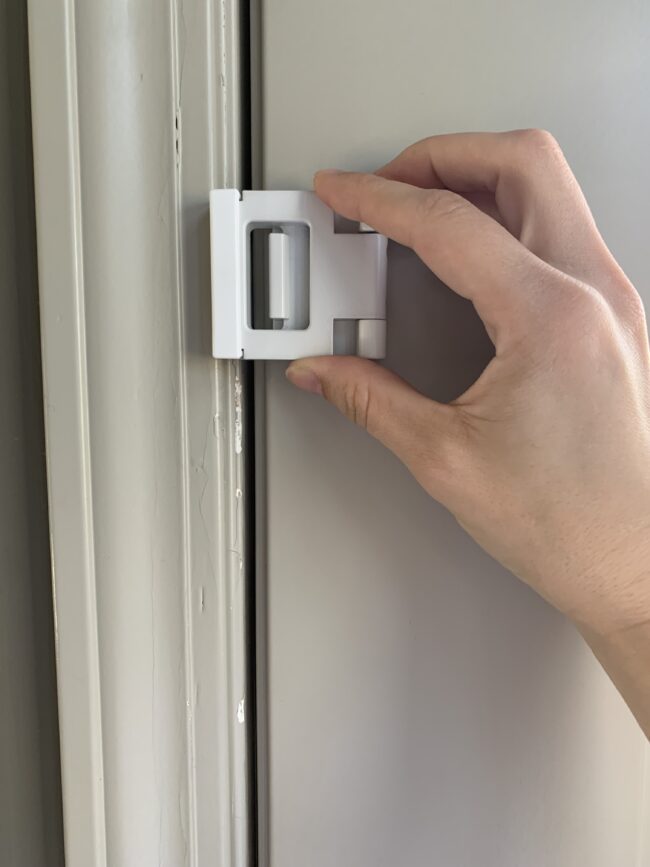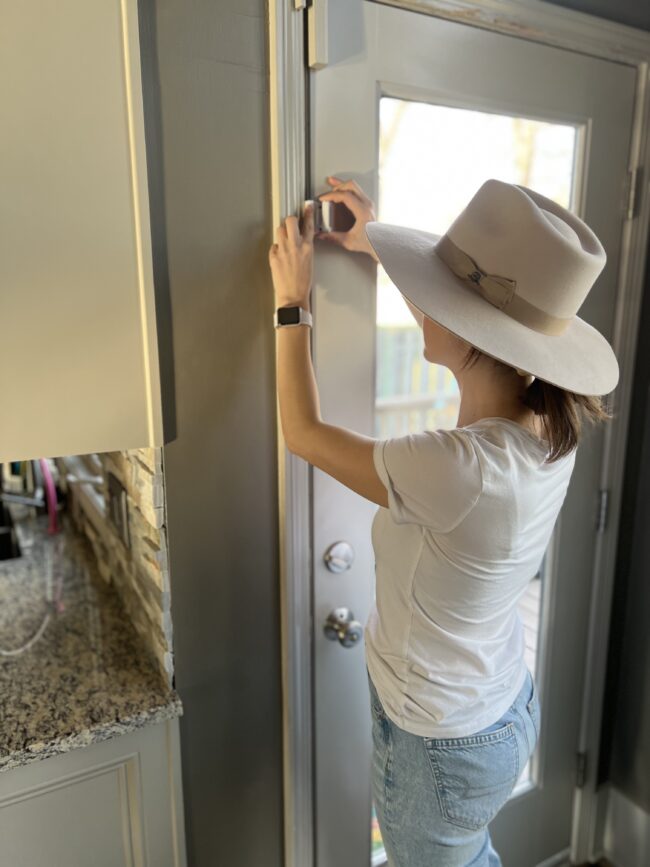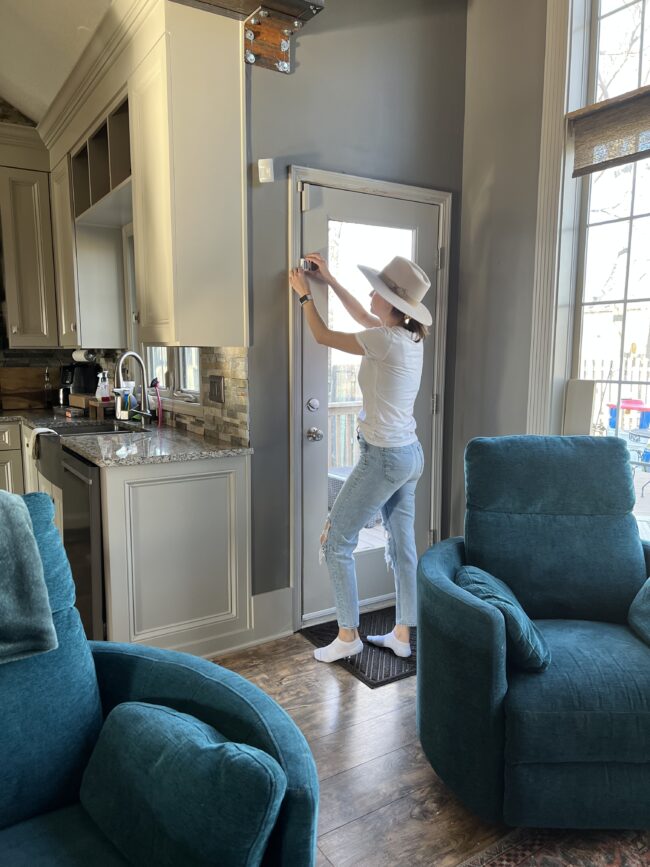 Able to secure doors in Family Homes, Apartment, Condos, and Student Residences, The Door Guardian Inswinging Lock is an effective solution in securing and reinforcing inswinging doors.
—-
I chose to install the stick on safety lock on a bedroom window just to reinforce the existing lock!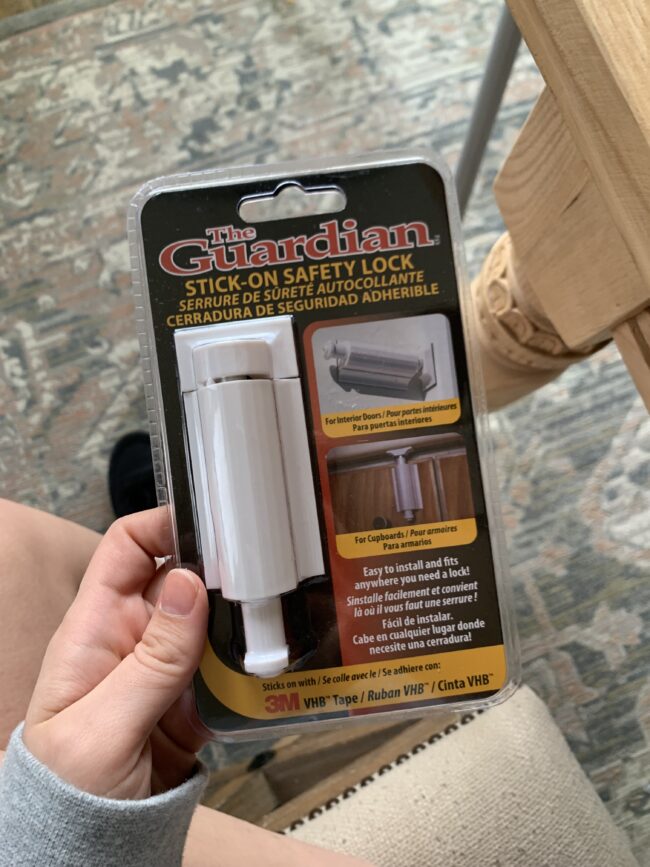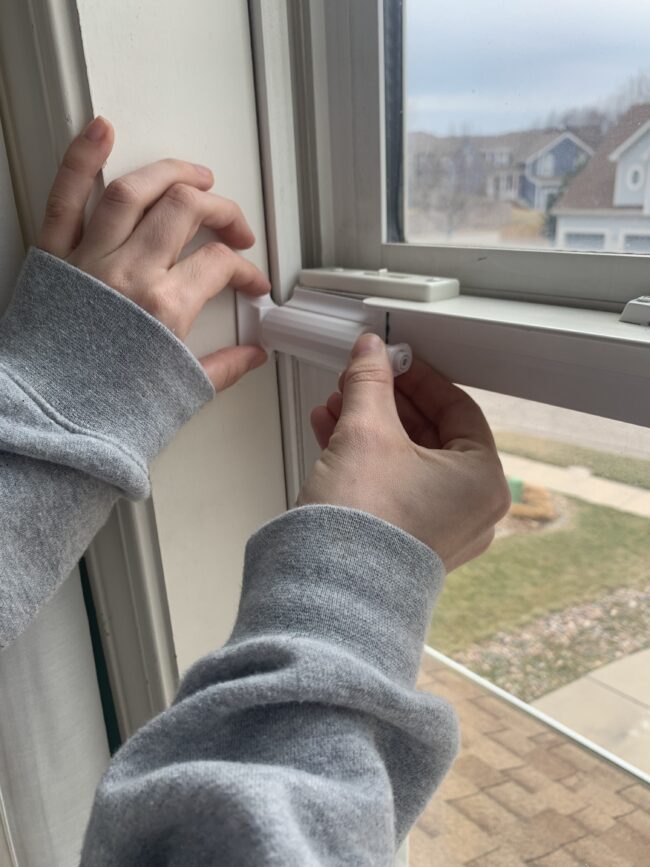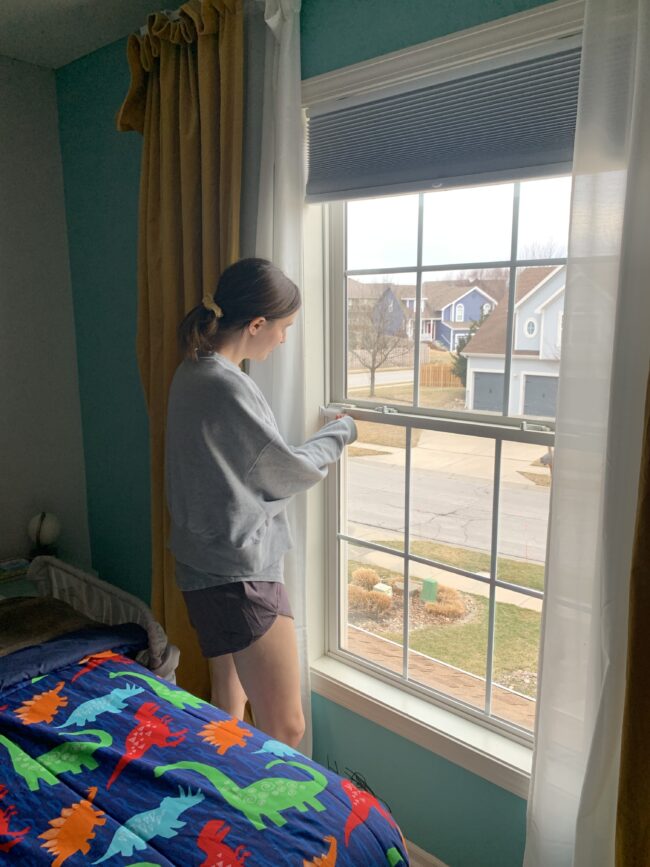 Truly the perfect home safety solution for families with kids – easy to install and cost effective!
————–
I hope you'll check out some of my other posts while you're here, too!
See my DIY projects and inspiration [here]
Check out a home tour [here]