Happy FRIDAY, friends! I'm sharing a quick blog post today with my "Friday Favorites" – just some things I've been loving this week!
I hope you have a great weekend!
Favorite Clothing + Shoes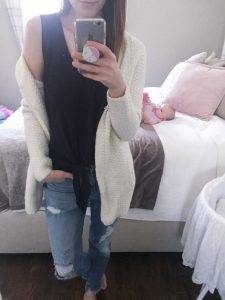 I shared a little about Target's new line, Universal Thread, over on Instagram this week. I may share a full try-on post at some point (let me know if you'd like me to), but wanted to include a couple of pieces in my favorites for the week.

Favorite Shows
The Bachelor, This Is Us (who else cried during the last episode?!), and The Path on HULU. If you have any other great suggestions, let me know – I'm always looking for new shoes for naptime/bedtime!
Favorite Book
Breathe Mama Breathe has been recommended on several blogs + Facebook groups I'm in. I have it on hold at the library, and can't wait to read it.
Amazon says that it features "Easy-to-follow practices that will help moms find quick, daily opportunities to reset and refocus with mindfulness."
Favorite Kids Toys
Henry got this Drill & Learn toolbox for his second birthday, and I have been trying really hard this week to put toys away and only have a few available for him to play with at a time. We have been playing a lot with this toolbox, and he loves it. He is so hands-on with play, and I love that this encourages imagination and learning.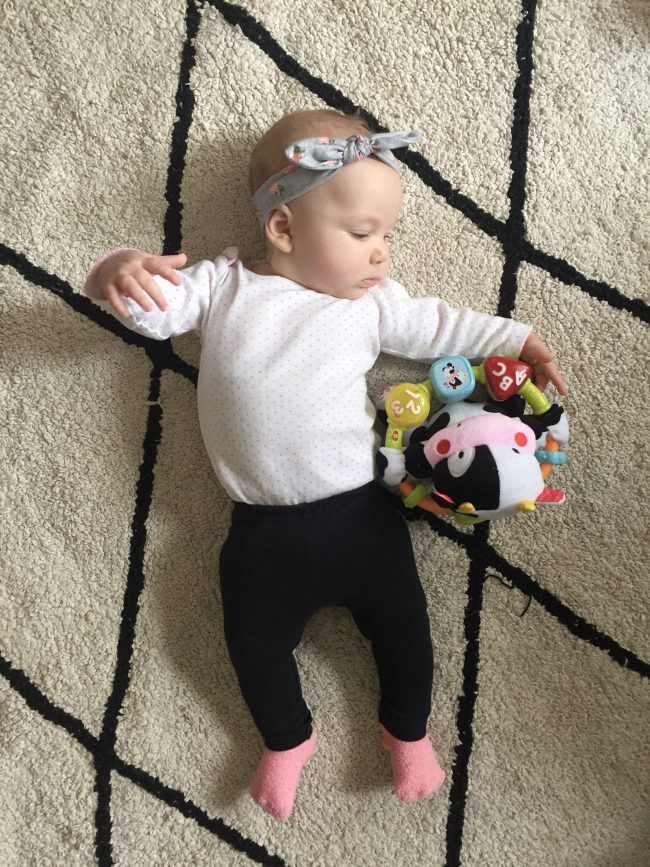 As for Ruby, I really love her VTech Baby Lil' Critters Moosical Beads toy. I give it to her while I'm cooking dinner or washing dishes or something and need a few minutes with two hands. ;) It's easy for her to hold onto and she loves that it lights up and sings.
I'm thinking about possibly posting my Friday Favorites every week – is that something you guys would like to see? Let me know in the comments! Also, if you have any categories you'd like to see that I haven't shared, let me know that as well. Hope you all have a great weekend!