At the end of May, I surprised Brandon with a trip to Zion National Park in Utah for his birthday. Since we knew we would be moving to Reno soon, we wanted to do one last trip…plus, it was only a three hour drive from Las Vegas!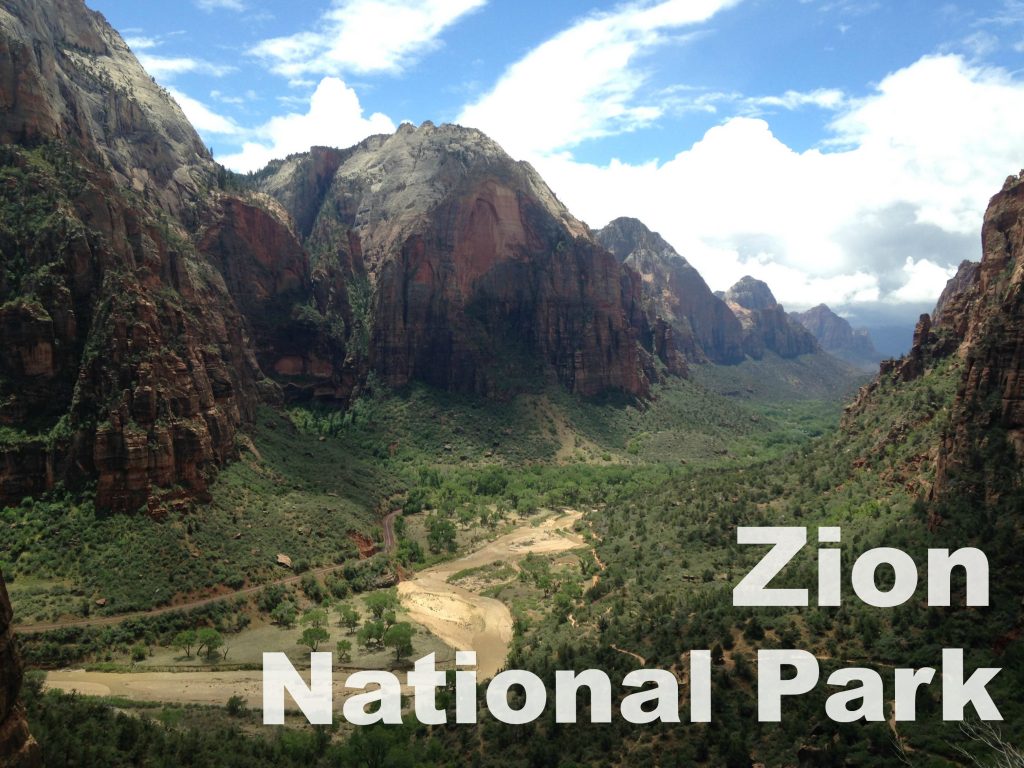 There are several different "levels" of hikes available so you can choose what best fits your skill-level (and how adventurous you are feeling that day). Zion is an absolutely beautiful place though, and I don't think there's a bad hike in the entire place. Just be prepared to do some walking!
We stayed at Cliffrose Lodge, and although it was certainly not the cheapest place to stay, I am convinced it was the best. The hospitality was great, the views from our room were spectacular, and there was an amazing breakfast served every day. Plus, the best part of all was that we could walk from Cliffrose about 100 yards to the entrance of the park. There was about a $25 park entrance fee, and then we took the free shuttle to each hike's "drop off" point.
*Note: There is also a free shuttle in town that will take you up and down Zion Park Boulevard, which we used in the evenings to go to dinner and do some souvenir shopping.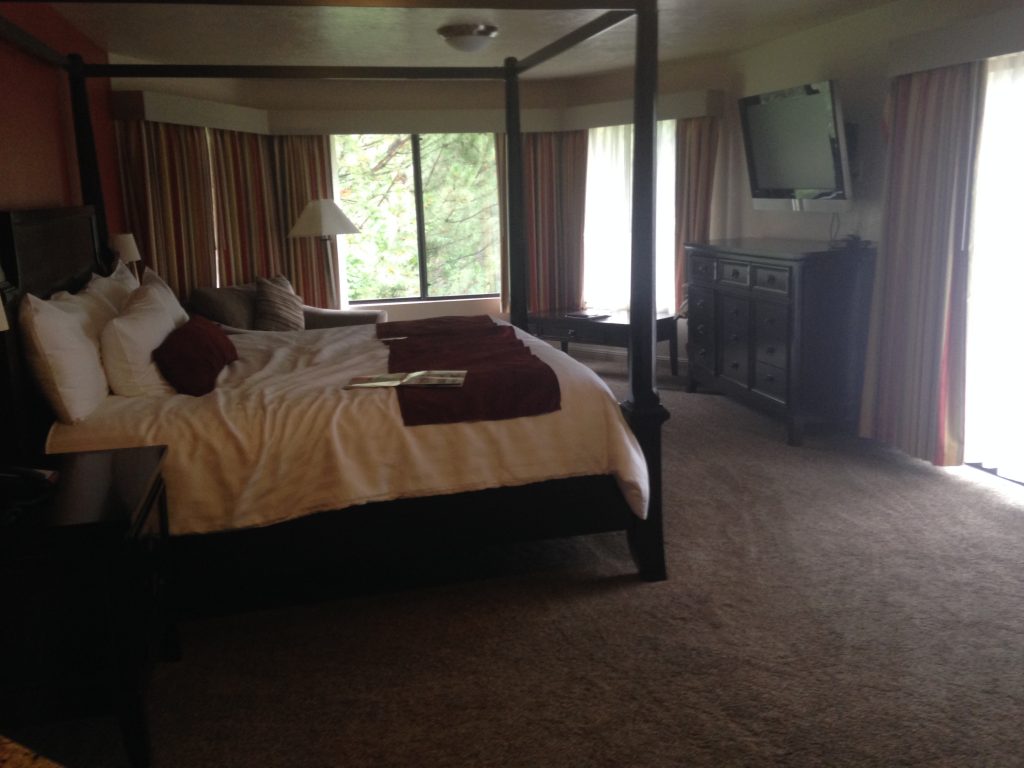 Our room – please excuse the wrinkled bedding, I think Brandon tested it out before I was able to snap a picture.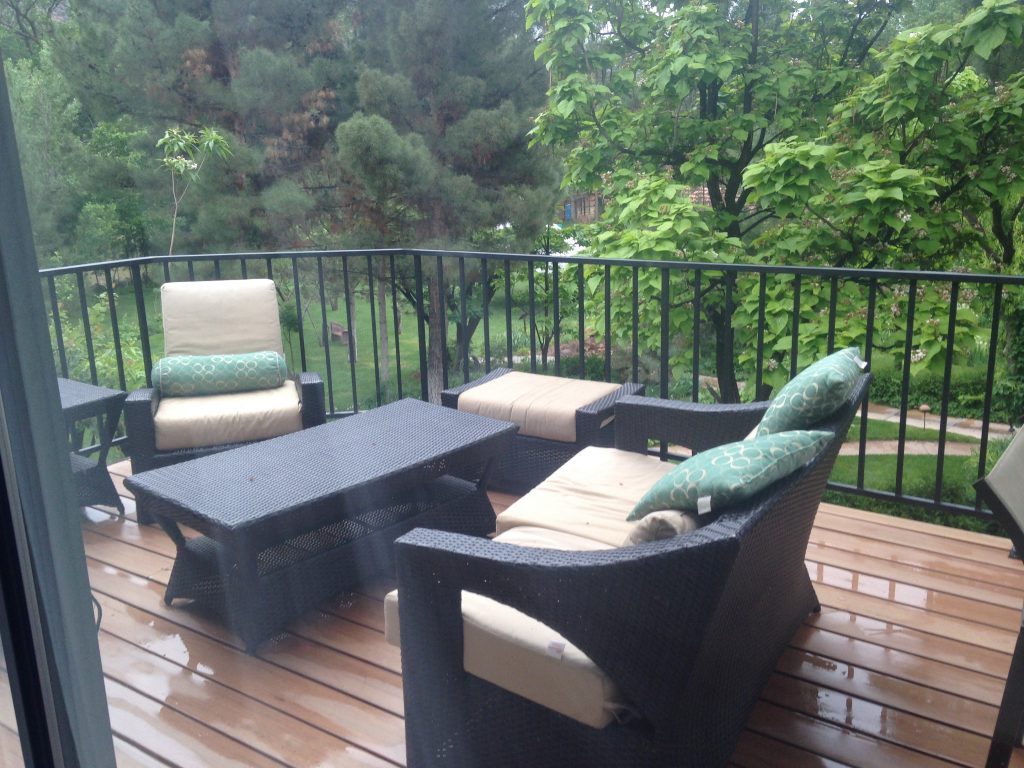 The room also had an enormous balcony. This came in handy when there was a wedding on the grounds directly outside of our room…we got to creepily watch the ceremony and reception (and enjoy their music).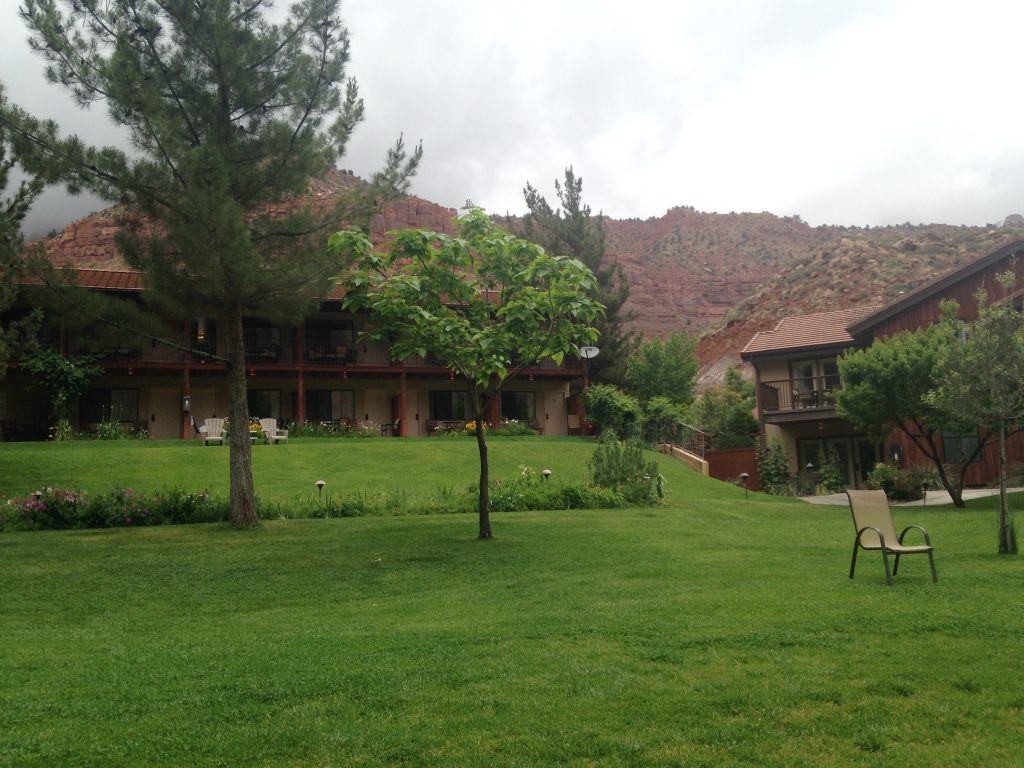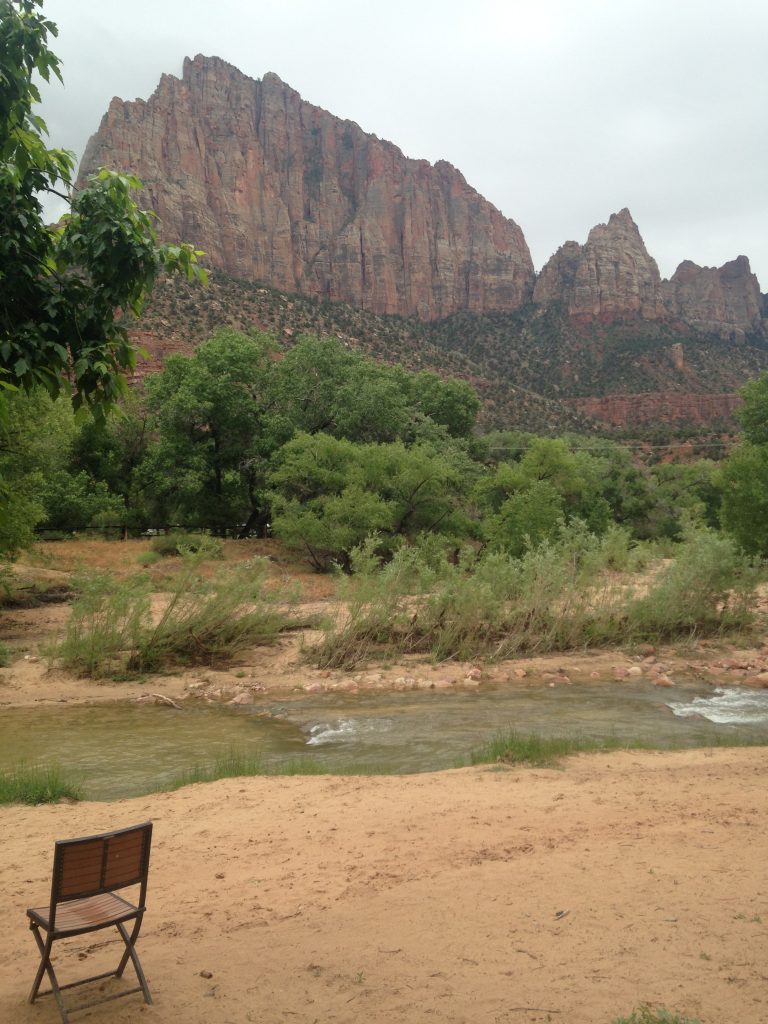 This super-pretty stream/beach area runs along the back of the Cliffrose property and was the view from one window of our room.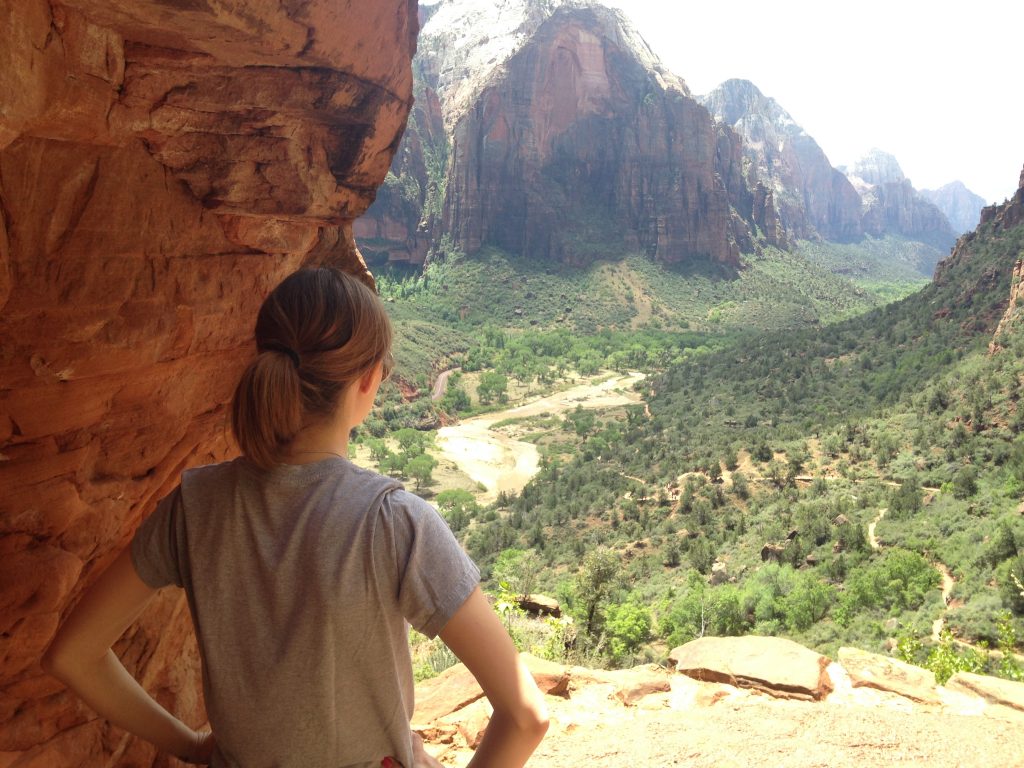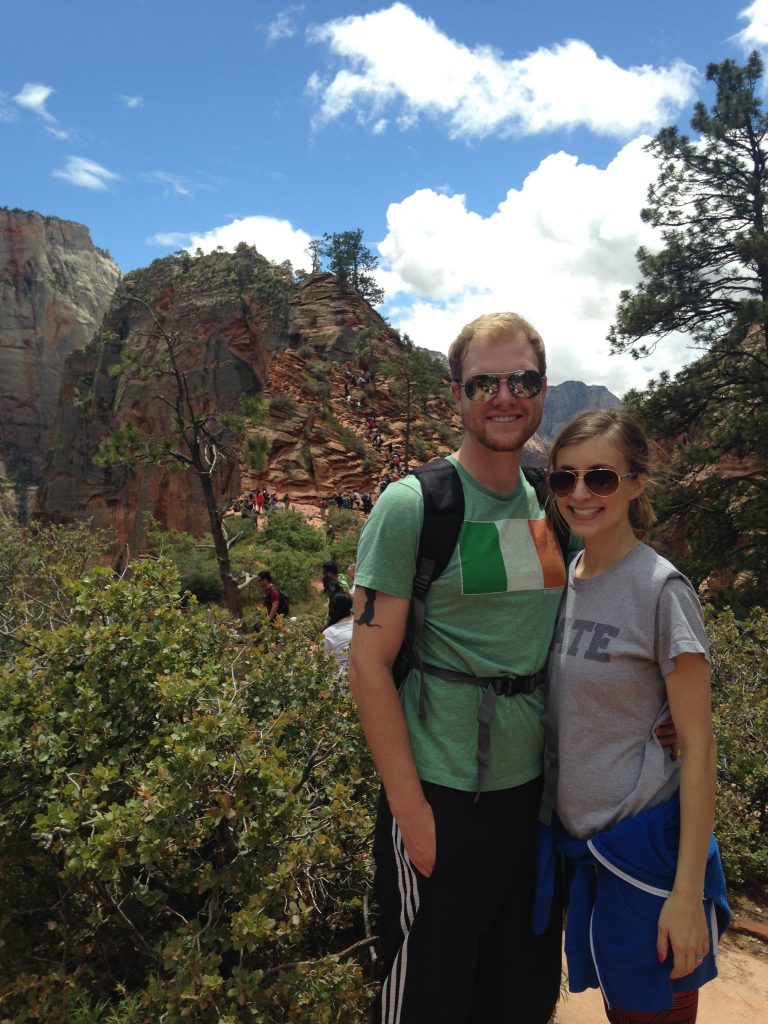 I didn't tell Brandon where we were going until we had practically arrived at the park, because I wanted it to be a surprise. So, that meant that we were just a little bit unprepared in the packing-department (two brains are always better than one when it comes to remembering everything you need to pack). We ended up having to buy a backpack before we headed out to hike on the first day, and I am SO GLAD that we did. You will want to bring along some sunblock, water, and snacks. We were in the park for the better part of each day, and although there were a couple of snack-stands at the drop off points, it was nice to have some sandwiches halfway through a grueling hike (plus, the views we had for our "picnic lunches" couldn't be beat).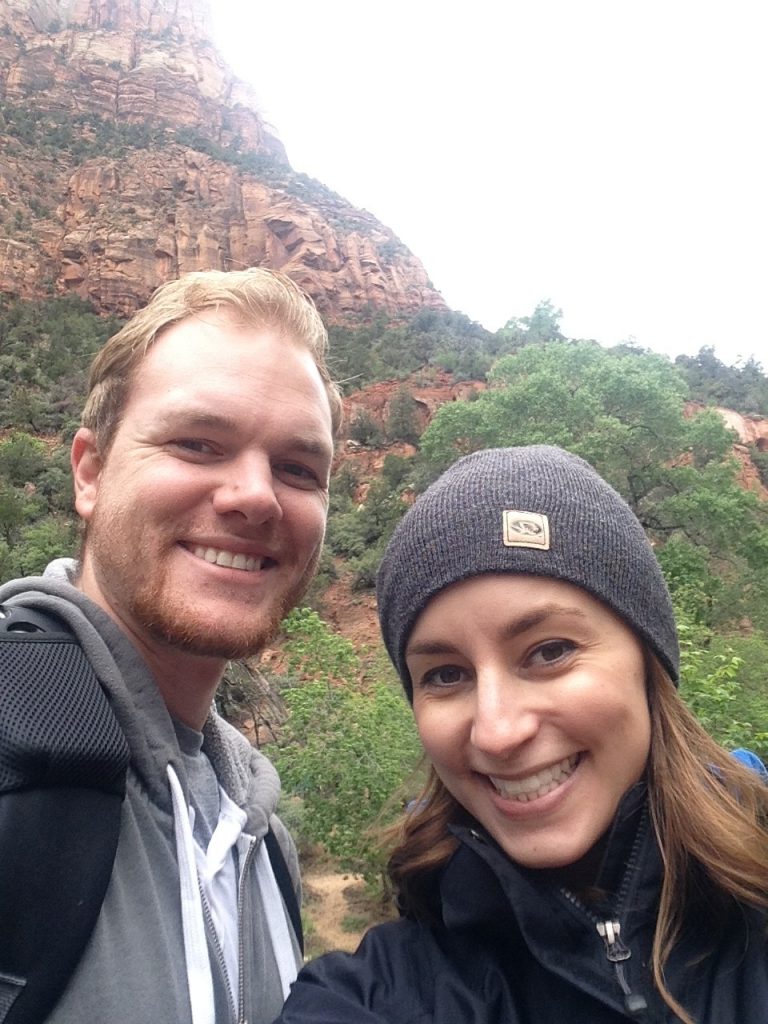 It rained for just a little while two out of the three days we were there, but we just brought lightweight jackets that we could stuff into our backpack after the rain cleared up.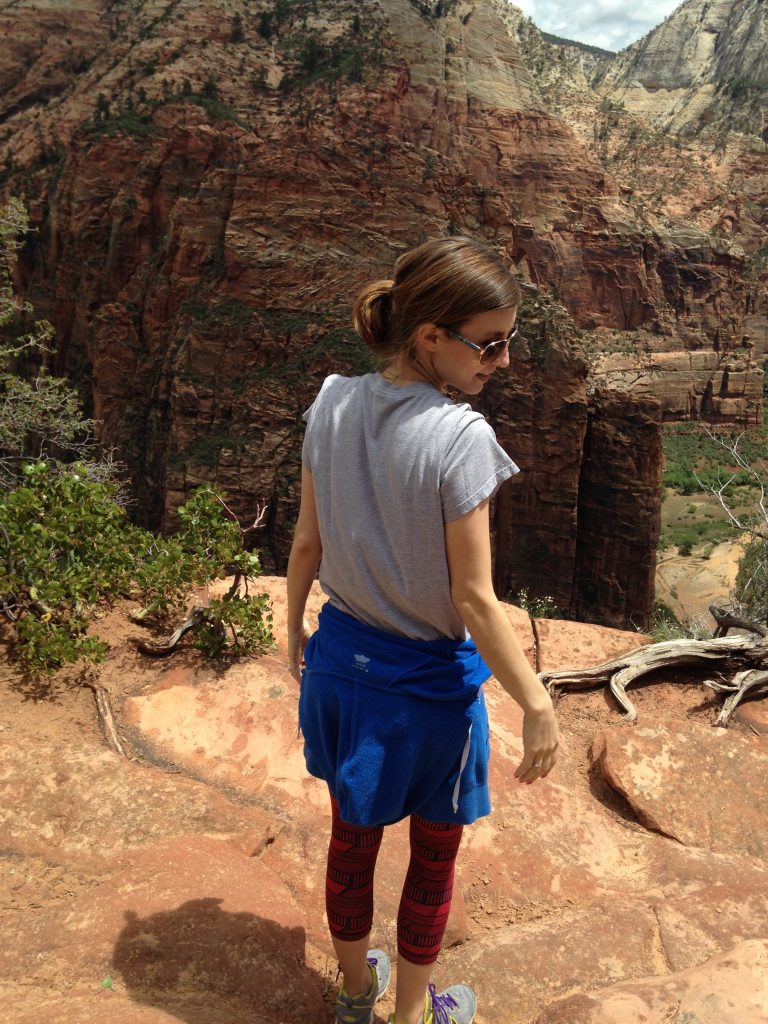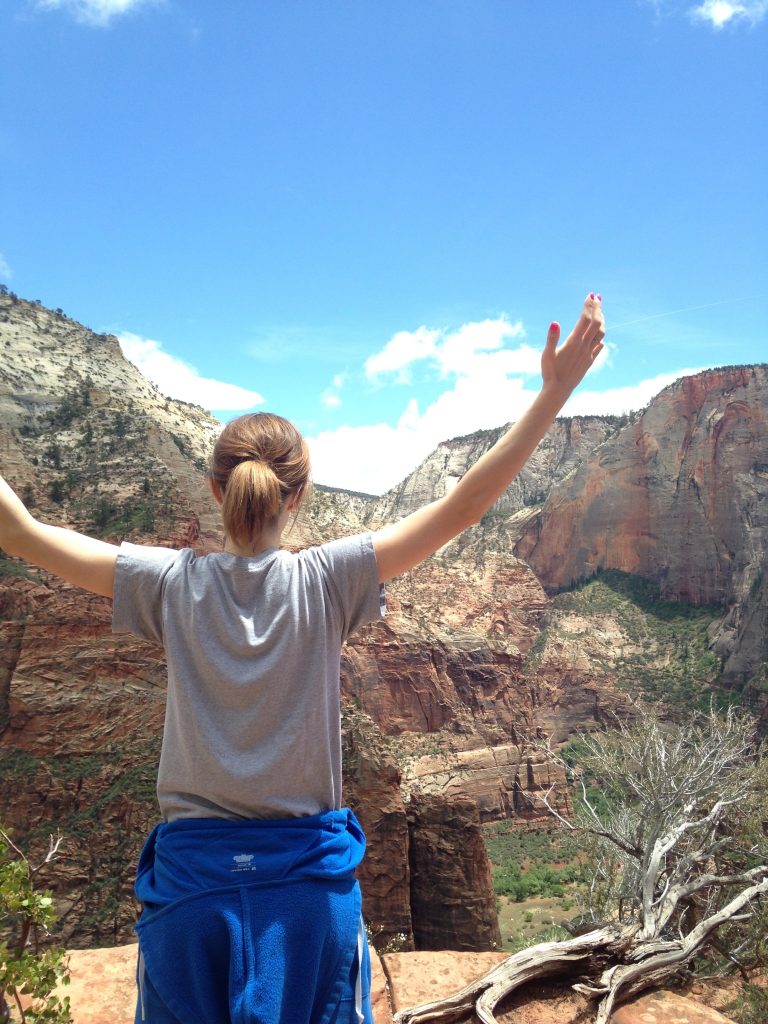 This picture was taken from Scout Lookout. It was a really challenging hike (very steep and a lot of scary drop-offs) but I was so glad when we got to this point. SO beautiful! There was no way I was continuing on to Angel's Landing, though. This sign was posted at the beginning of the hike: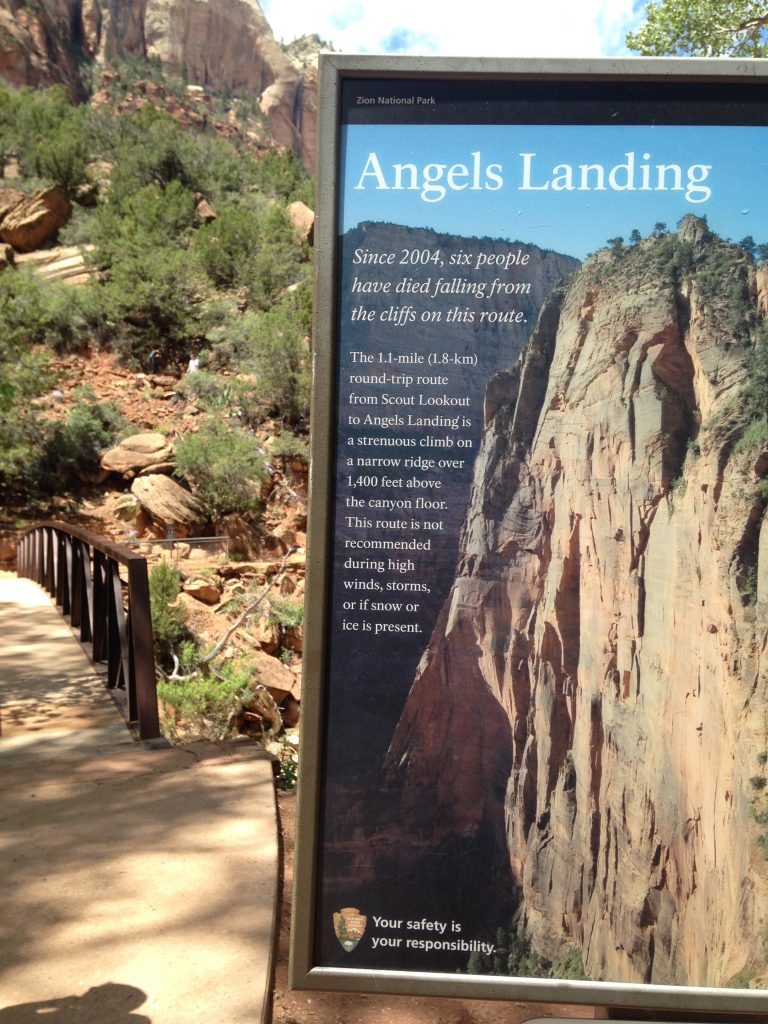 No thank you!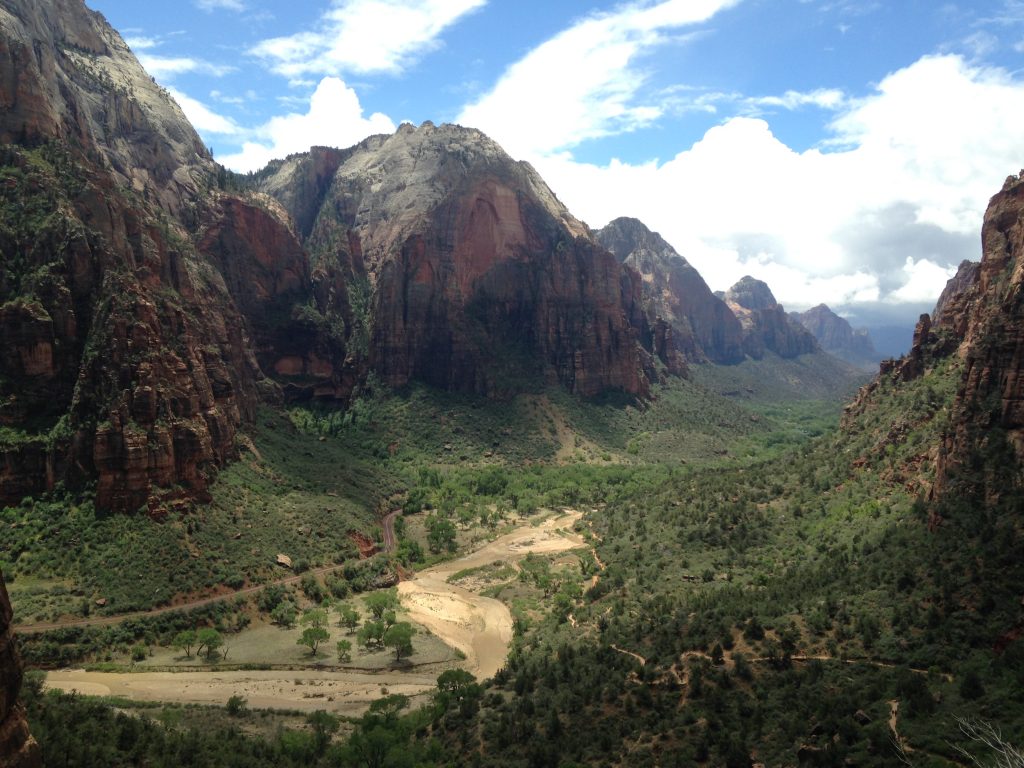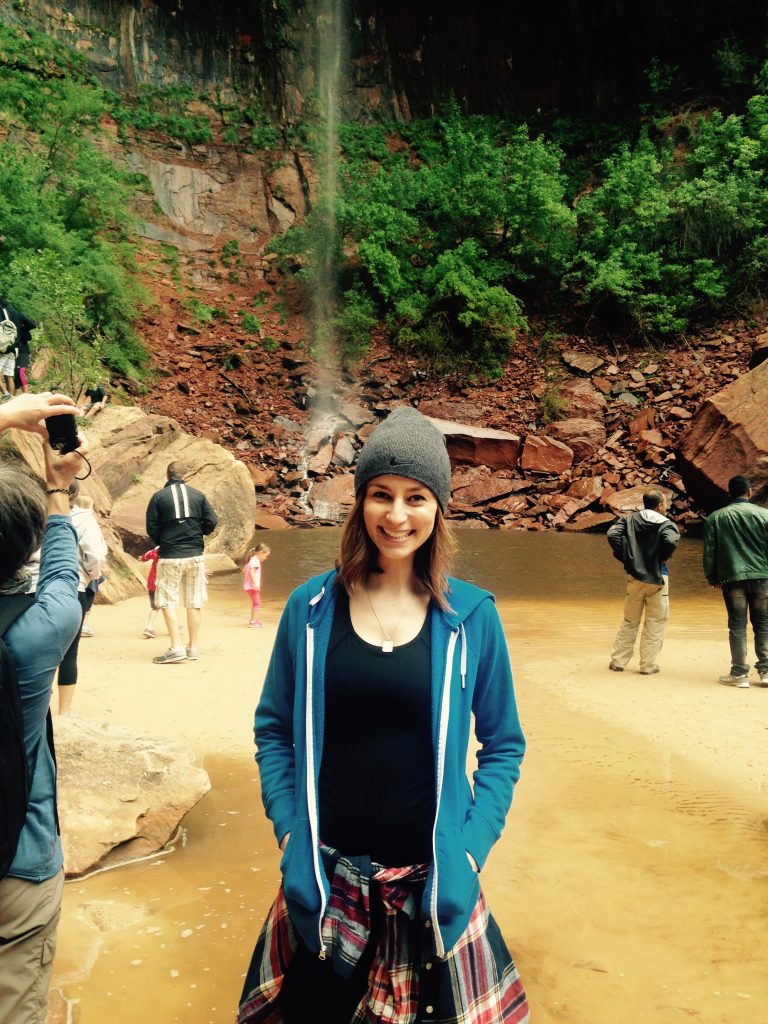 Bottom line: I would definitely recommend Zion to anyone looking for an adventurous/active trip! We had so much fun and loved spending a couple of days with nature.
Have you been or are you planning a trip to Zion? Let me know – I'd love to hear about it!
———————
I hope you'll check out some of my other posts while you're here, too!
See my DIY projects and inspiration [here]
Check out a home tour [here]
Check out some fashion posts [here]