I am a huge fan of pizza, like I'm sure most people are. But sometimes I like to mix it up a little and forgo the red sauce and typical toppings and go with something a little more unique. So, the other night, I decided to try making pizzas with the pitas that I bought at the farmers market and topped them with brussels sprouts. The end result was really good.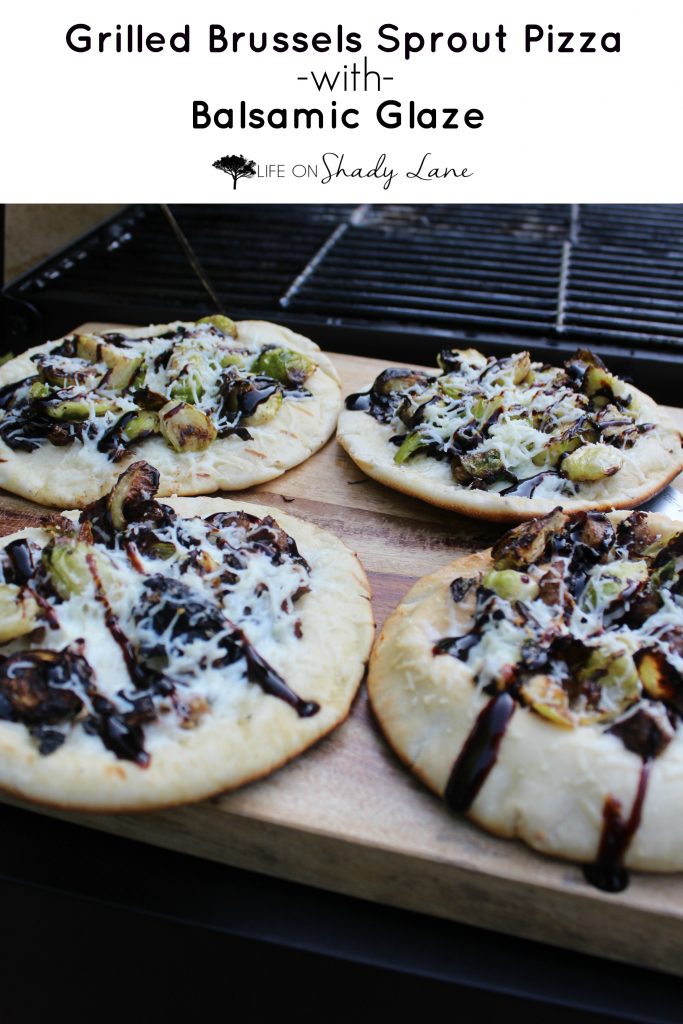 Ingredients
4 pitas
1/2 of a red onion
About 3 cups of Brussels sprouts
Mozzarella
Salt, pepper, and red pepper flakes
Olive oil
Balsamic + balsamic glaze (I bought our glaze from the grocery store, but if yours doesn't have it, I think you can make it at home pretty easily)
Cooked hamburger or sausage* (optional – I put some on Brandon's pizza because apparently he wasn't feeling the vegetarian thing that night)
Directions
Slice the onion and sautee in olive oil, seasoning with salt, pepper, and red pepper flakes. When onion is softened, lower heat and add in balsamic. Simmer for about 30 seconds and then remove from the heat.
Chop off ends of Brussels sprouts and then slice thinly. I also separated some of the leaves for different texture. Toss in olive oil and season with salt and pepper.
Using a grill basket, grill Brussels sprouts until they start to crisp up.
Brush pitas with olive oil on both sides, and place on grill. Let sit for a few minutes, until the bottom of the pita starts to get crispy and then flip over (for a softer pizza, just skip the flipping step). Top with onions, brussels sprouts, sausage*, and then sprinkle with mozzarella.
Grill just until mozzarella begins to melt and then drizzle with balsamic glaze.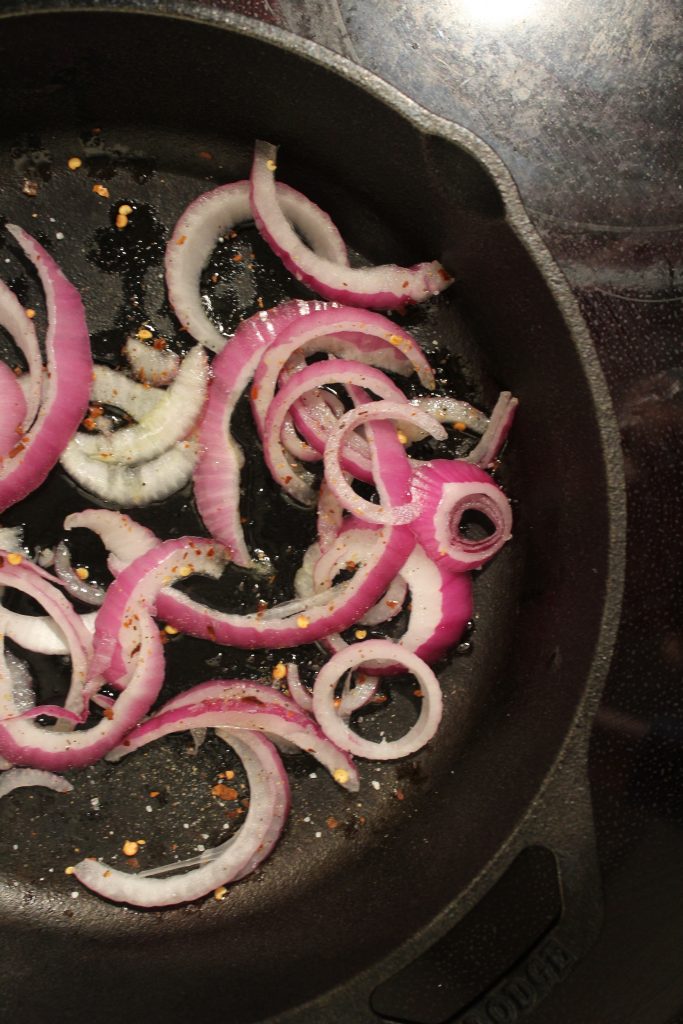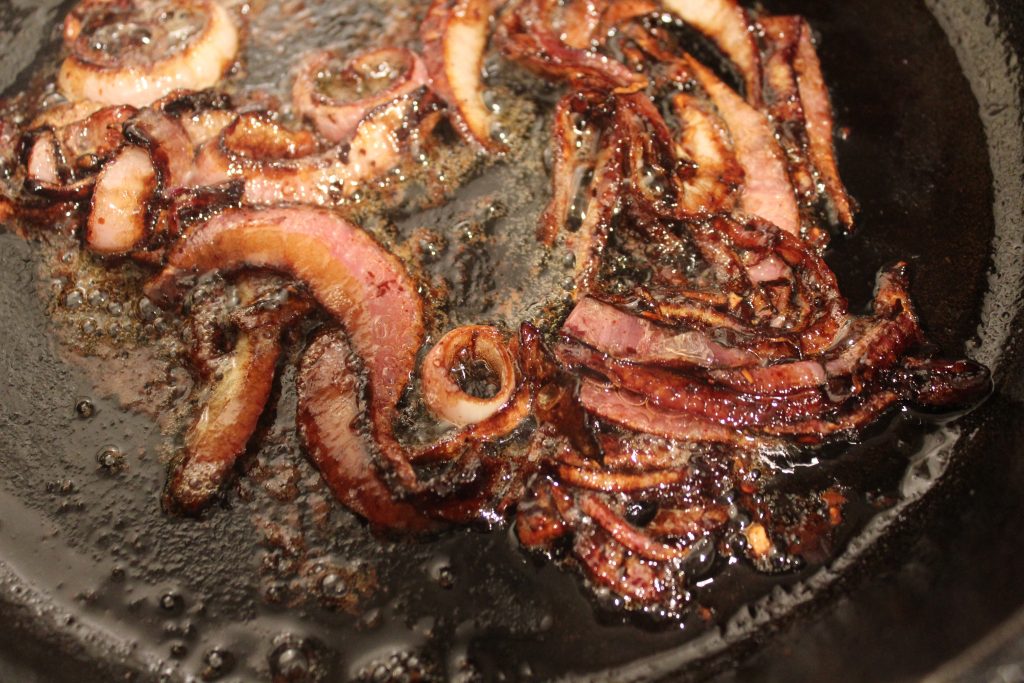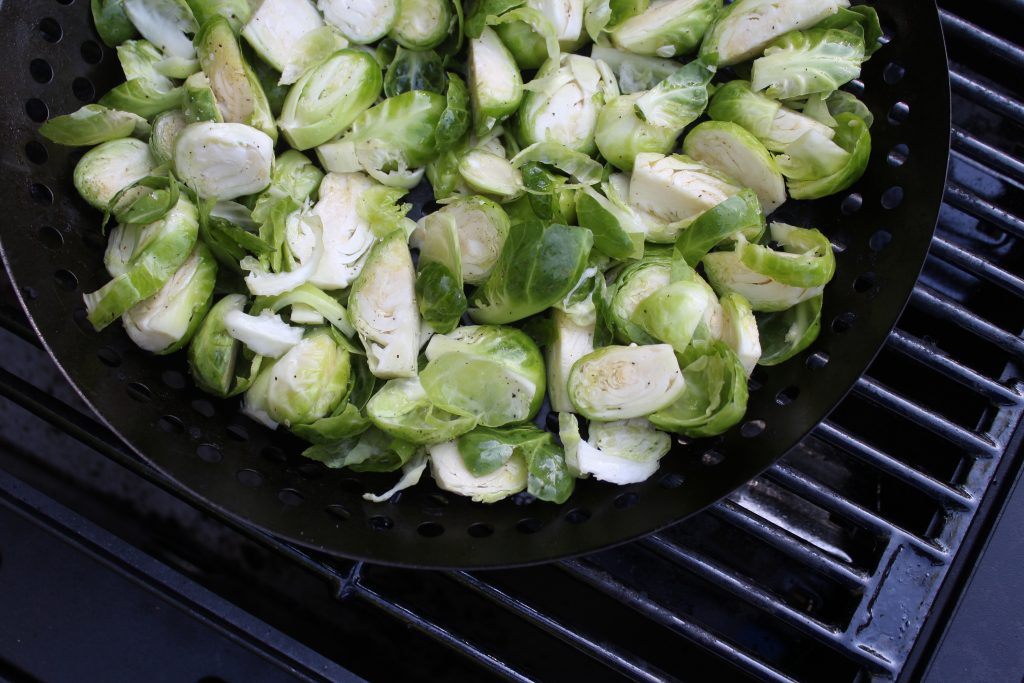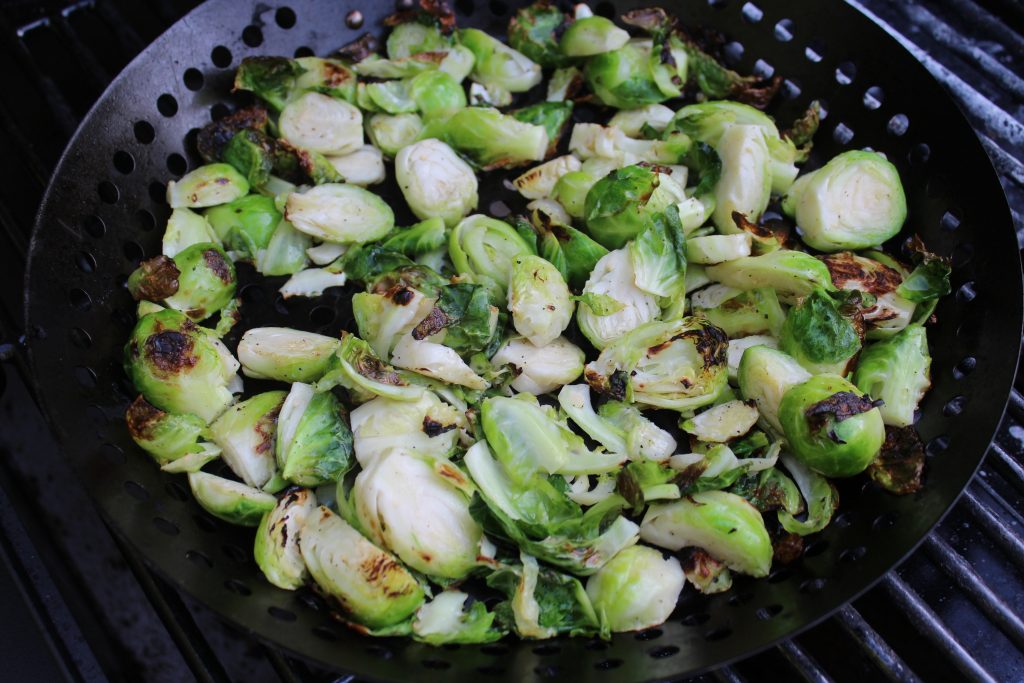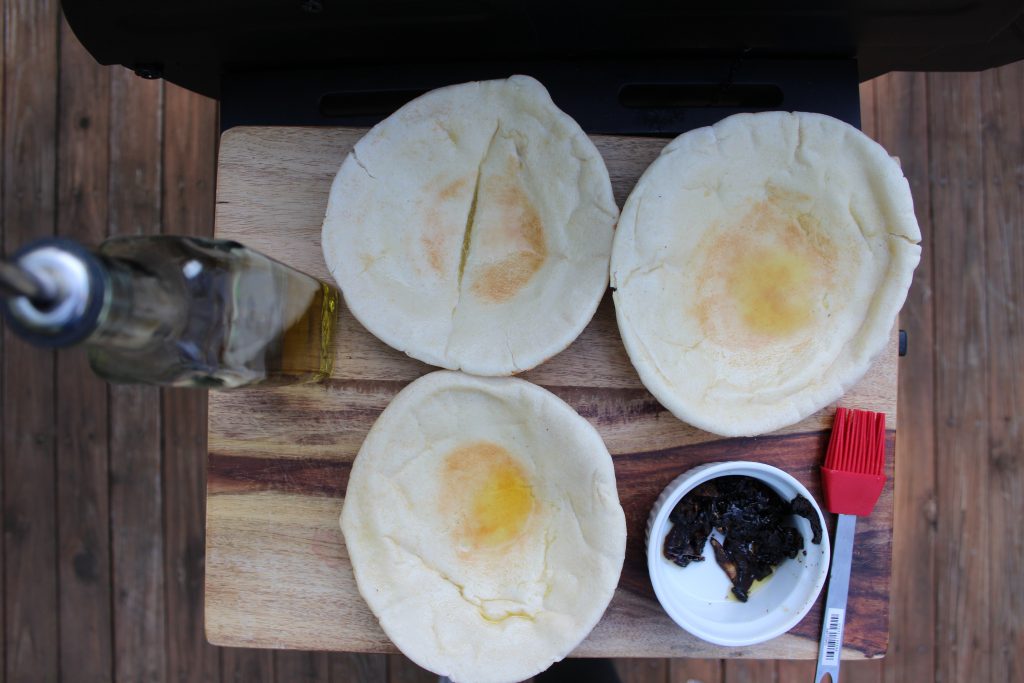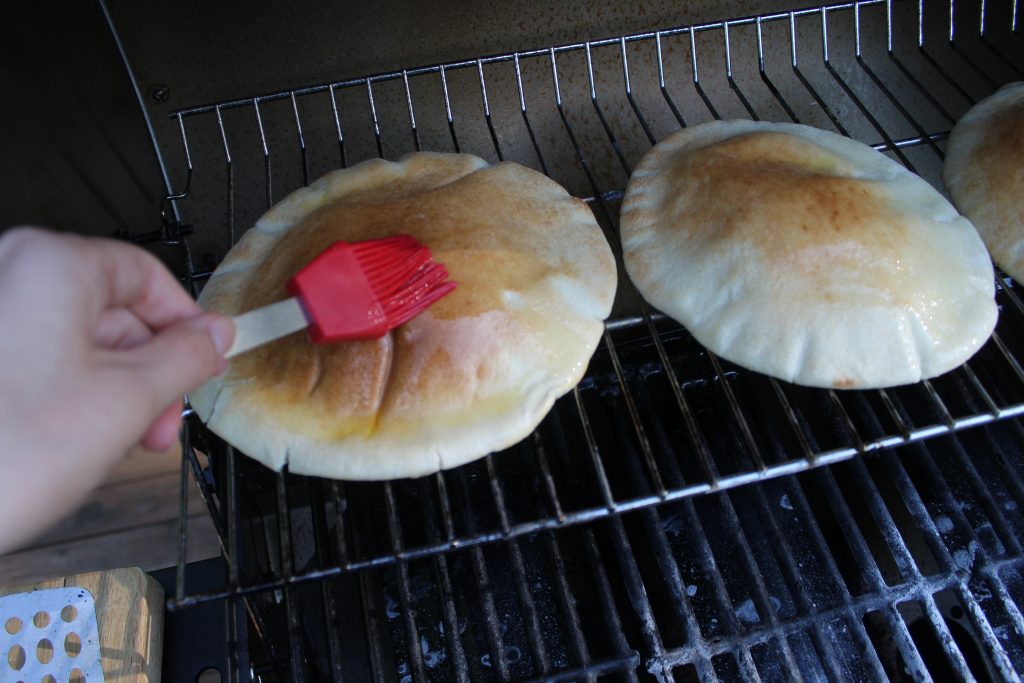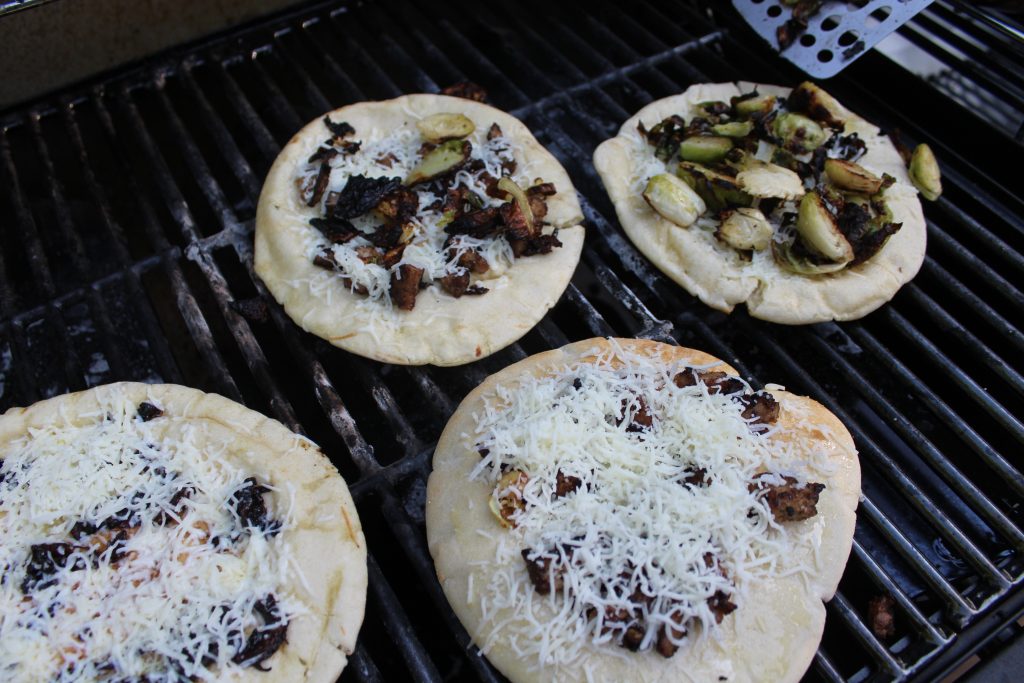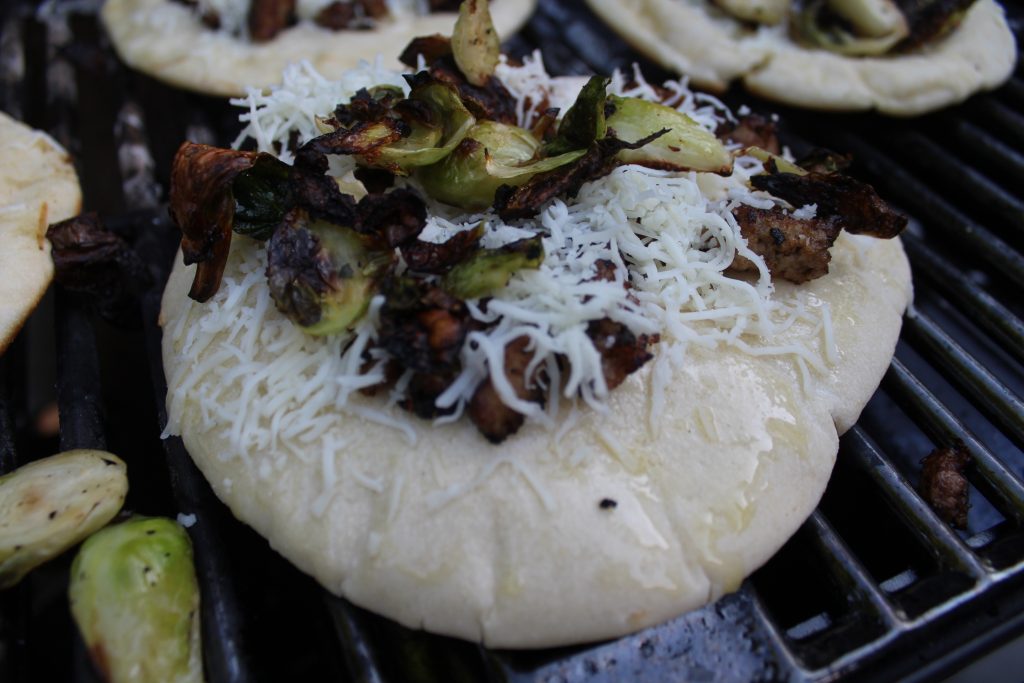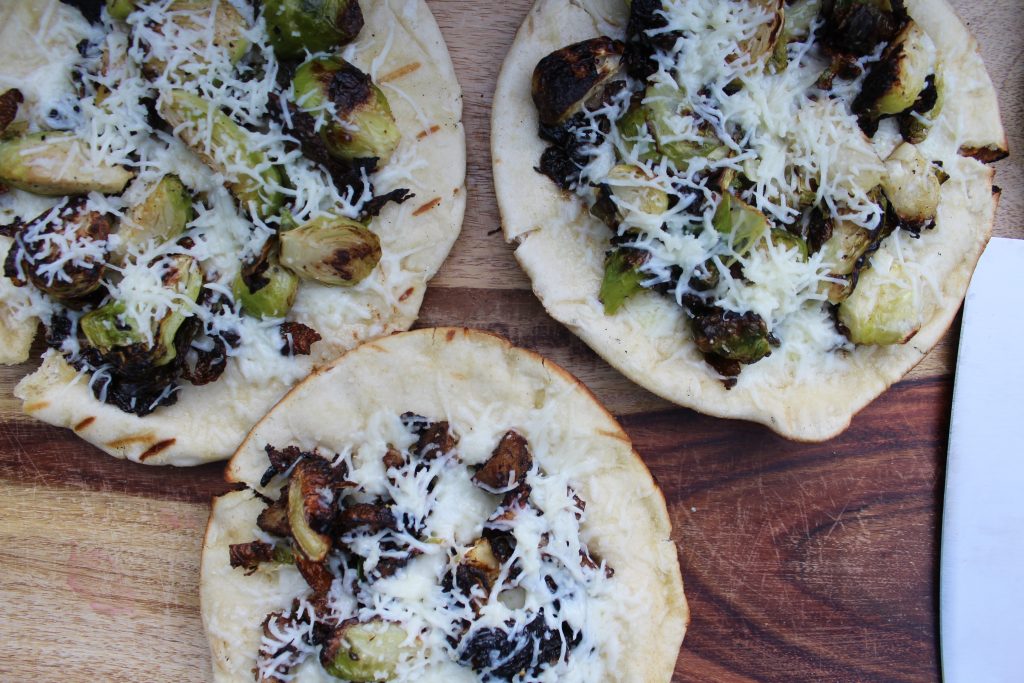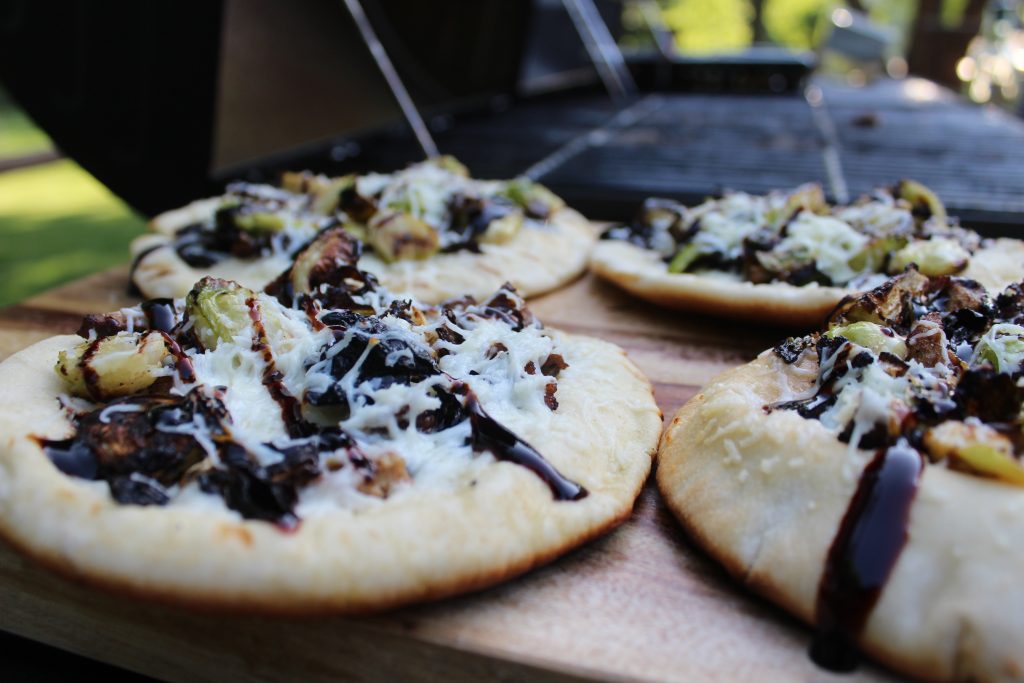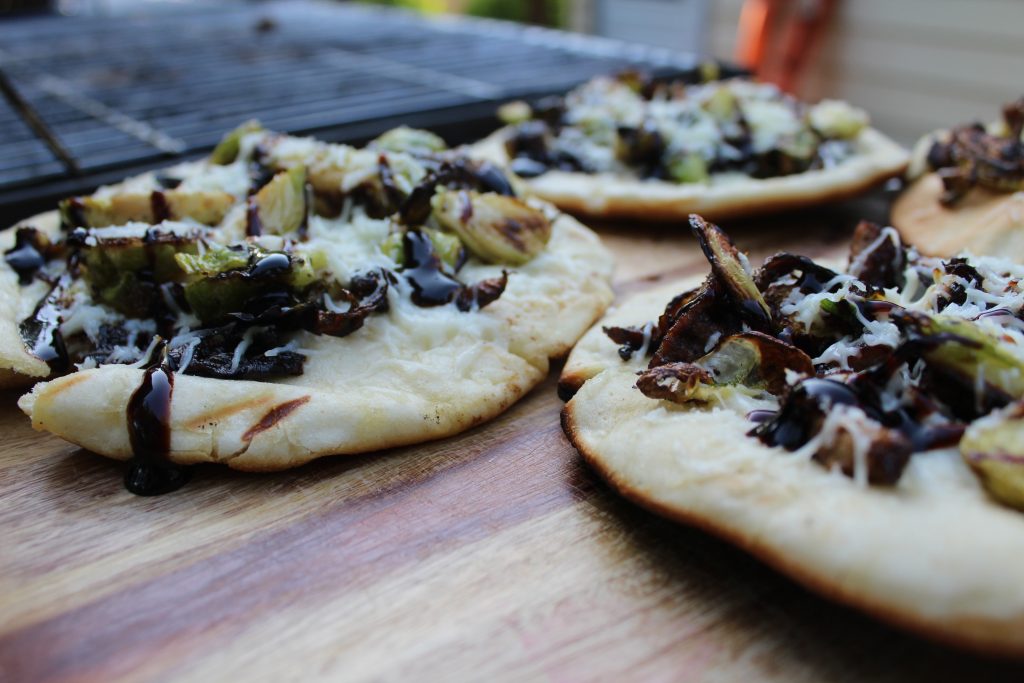 Don't forget that you can sign up to receive my emails – I send one out every time I publish a new post, so you'll never miss out on anything that's happening on Shady Lane! There's a sign up form at the very top of the page. Let me know if you need any help!
I'm all over the web –  follow me!  Instagram, Twitter, Snapchat (lifeonshadylane), Facebook, Pinterest, and Bloglovin'.