A few weeks ago, Brandon and I went out to dinner and instead of ordering pasta, I decided to go with a spiralized zucchini dish in an effort to make a healthier choice. I am a major sucker for pasta, but obviously it's not something I should be eating every single day. I was a little hesitant about ordering the zucchini dish but loved it so much that I had to recreate it at home.
We had this for a weeknight dinner and it turned out really well. It's a cold dish too, so you could even make it a few hours ahead of time and then pull it out of the fridge to serve for dinner.
Ingredients
Zucchini (3)
Quinoa
Red Pepper (1)
Mango (1)
Cilantro
Asian Peanut Sauce
Salt + Pepper
Olive Oil
Tofu
Directions
Marinate and cook tofu (check out my tips for the best way to make tofu).
Cook quinoa according to package directions. I cooked a cup, but used a little less than half of that in the dish.
While quinoa is cooking, use a spiralizer create the zucchini "noodles" and toss with salt, pepper, and a little olive oil.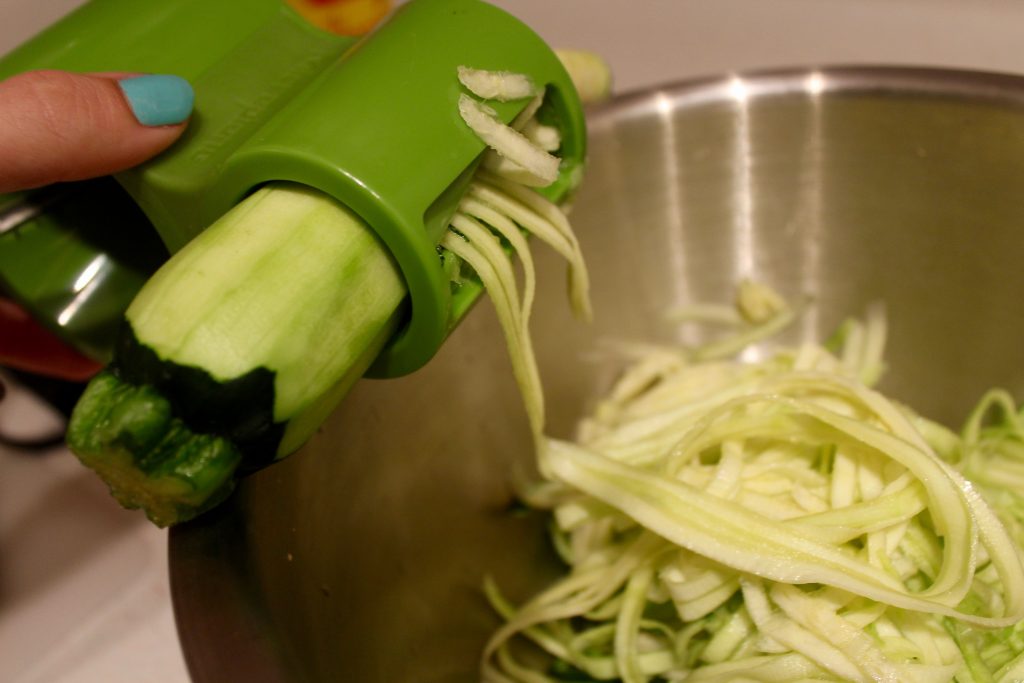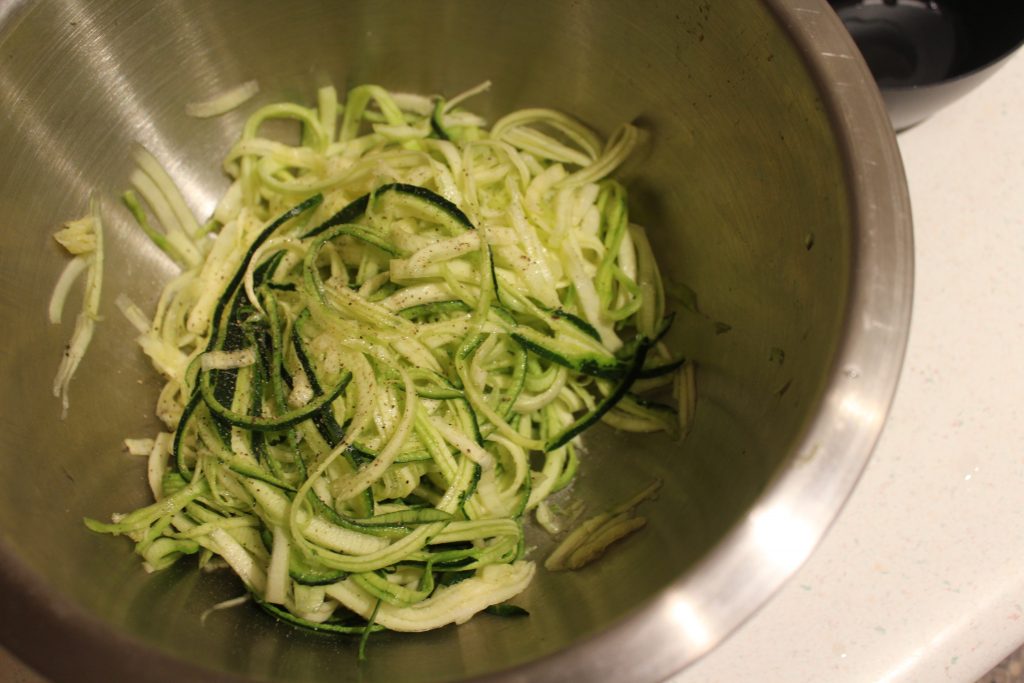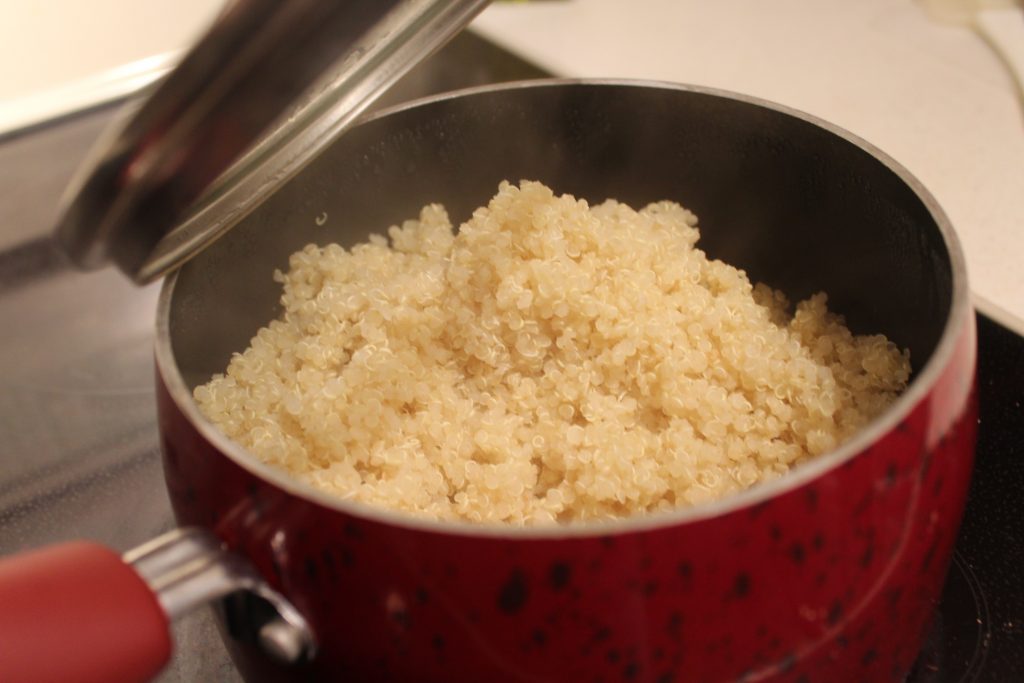 Add sliced mango, quinoa, tofu, and red peppers and then toss with peanut sauce. Top with cilantro and a little more black pepper.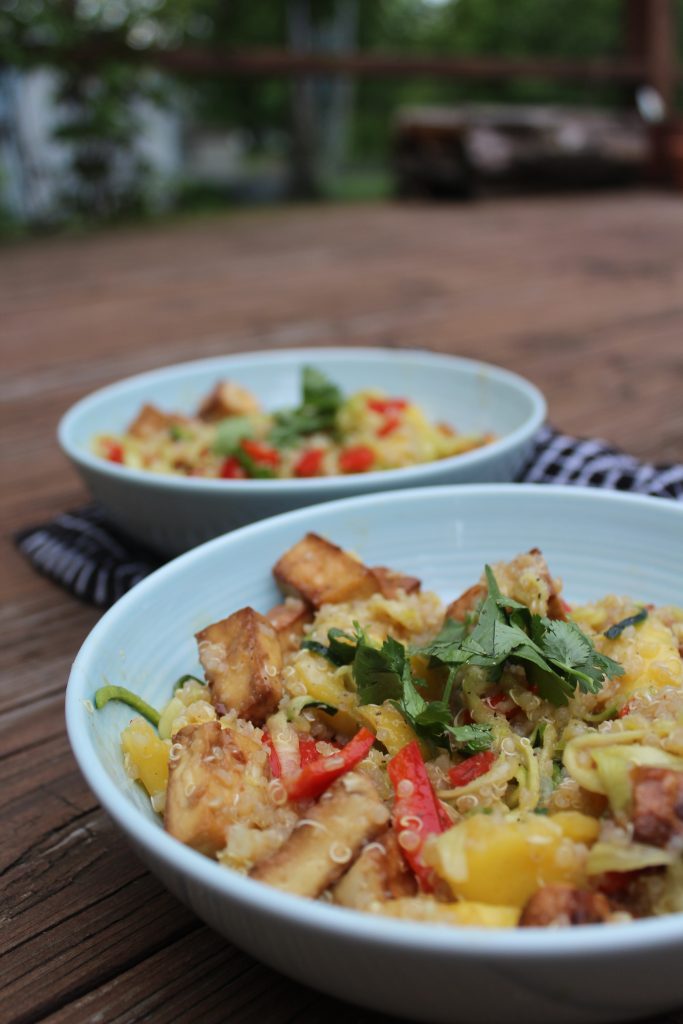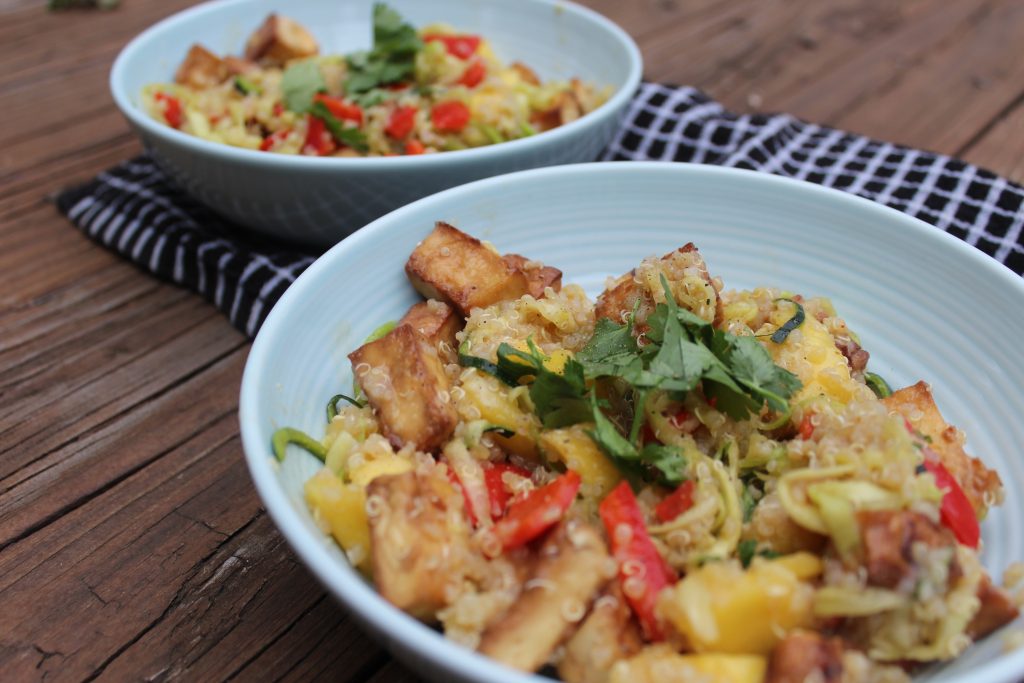 Don't forget that you can sign up to receive my emails – I send one out every time I publish a new post, so you'll never miss out on anything that's happening on Shady Lane! There's a sign up form at the very top of the page. Let me know if you need any help!
I'm all over the web –  follow me!  Instagram, Twitter, Snapchat (lifeonshadylane), Facebook, Pinterest, and Bloglovin'.
Pin it for later: