A big, huge THANK YOU to BRIANNAS for sponsoring this post!
It is most certainly not Summer yet, but yesterday it was warm enough to wear a t-shirt without a jacket, so I was feeling a little inspired. One of my (many) favorite things about Summer is all of the fruit that's in-season, and so when a little warm weather hit yesterday, I wanted to make a really good salad with a bunch of berries in it.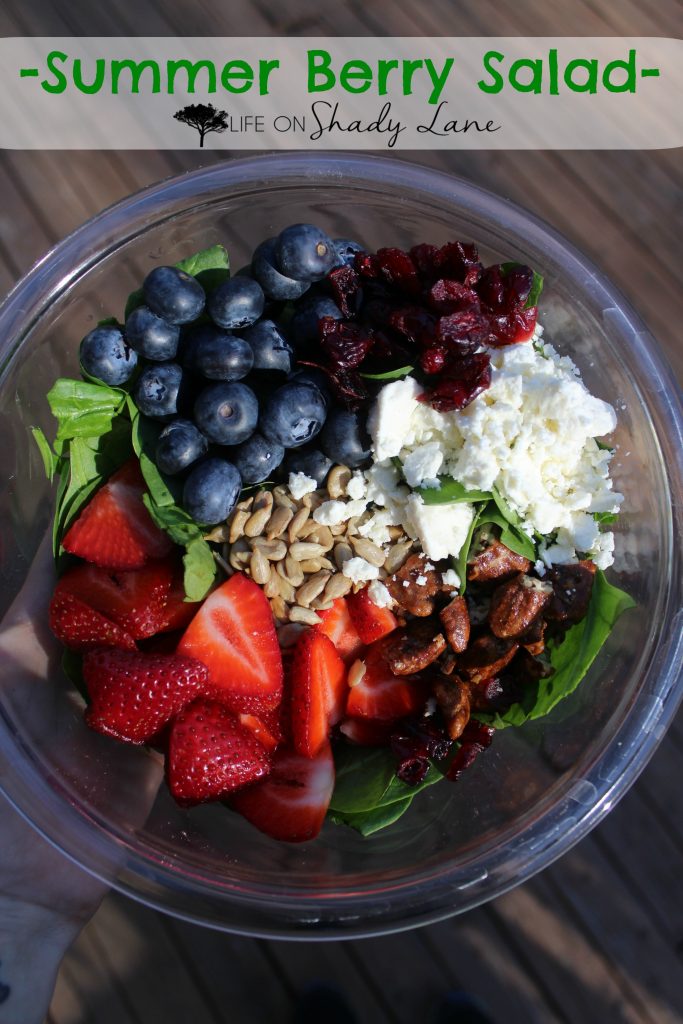 As a vegetarian, I am all for a good salad – there's no such thing as a boring salad in this house! This one is perfect as a side, or you could even have it as a main course with a little protein on top (I'd cut up a veggie burger and throw it on top, but chicken would be good as well).
For the dressing, I used BRIANNAS Rich Poppyseed. I hadn't tried it before, but I absolutely love every other type of salad dressing they make so I knew this one would be great. And guess what? I was right.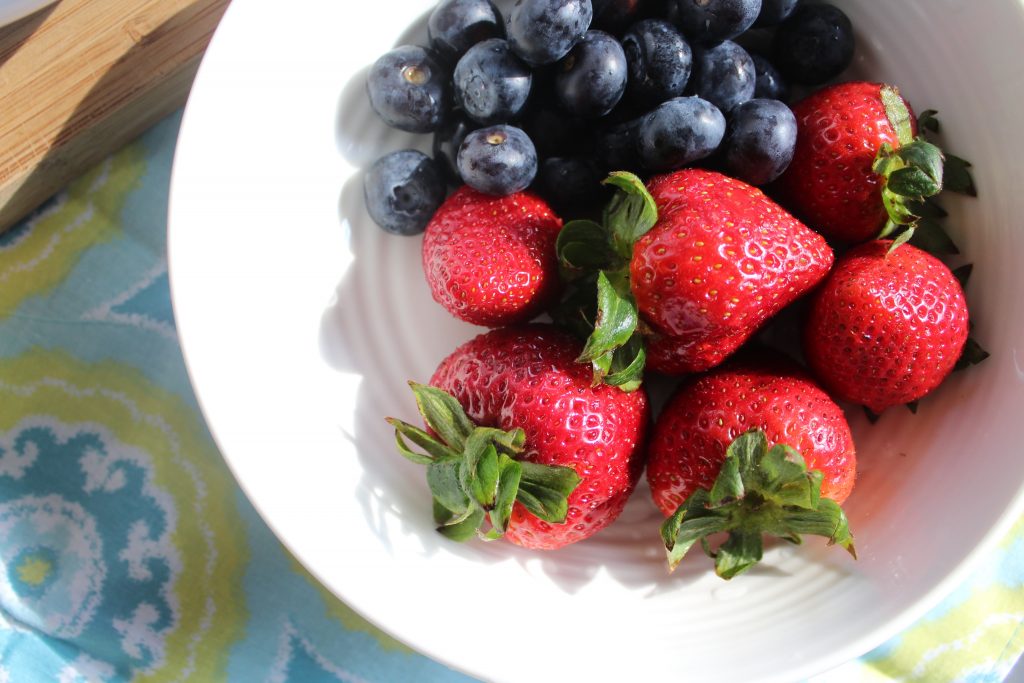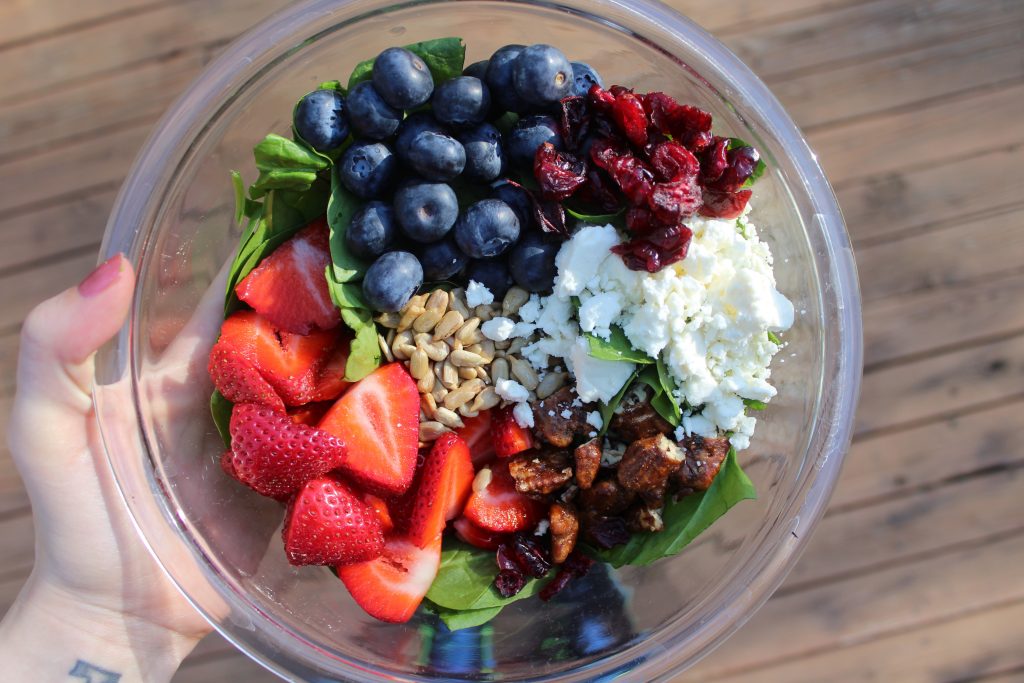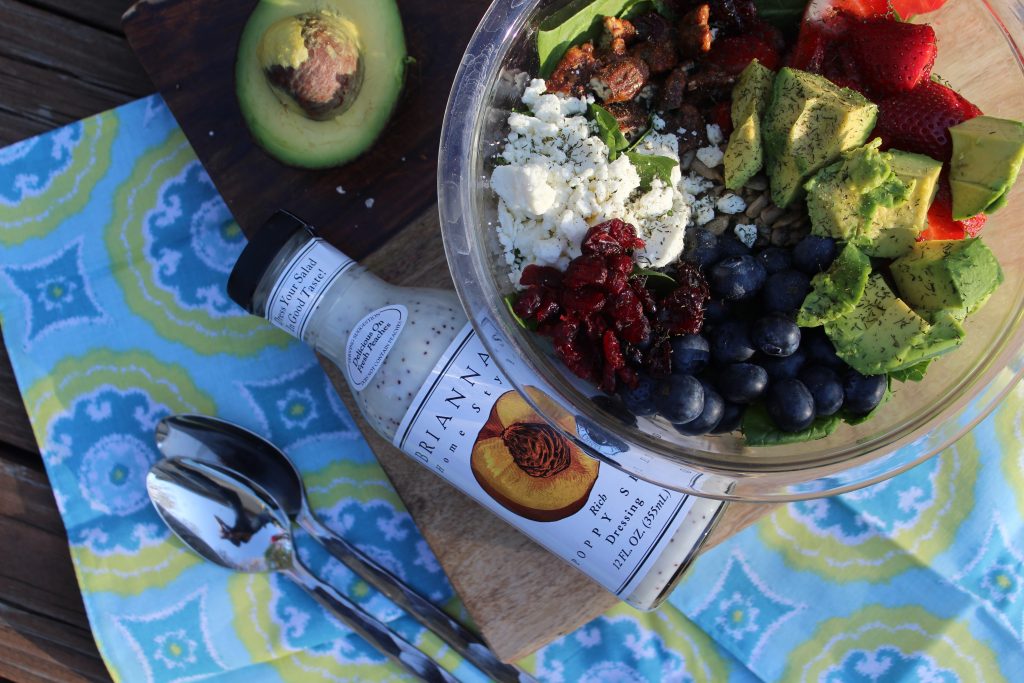 Ingredients
Spinach
1/2 of an avocado
1/2 cup of blueberries
3 tablespoons dried cranberries
3 tablespoons shelled sunflower seeds
1/4 cup of pecans (I used honey toasted pecans in my salad)
1/2 cup of sliced strawberries
1/4 cup of feta
Black pepper + dried dill
BRIANNAS Rich Poppyseed salad dressing
Toss all ingredients together, sprinkle with black pepper and dill, then toss with poppyseed salad dressing. Serve immediately. Serves about 3-4 people as a side salad. Yum!
Also, check out my recipe for Italian Roasted Veggies (made with BRIANNAS Italian Vinaigrette!)
Don't forget that you can sign up to receive my emails – I send one out every time I publish a new post, so you'll never miss out on anything that's happening on Shady Lane! There's a sign up form at the very top of the page. Let me know if you need any help!
Also, be sure and check me out on Instagram, Twitter, and follow me on Bloglovin'. I'm now on Snapchat too: lifeonshadylane – follow me! :)