A big, huge, thank you to BRIANNAS for sponsoring this post!
There is something about warm weather that makes me want to roast or grill a bunch of veggies for dinner almost every night. It's so easy to do, super healthy, pairs well with anything, and, obviously, is delicious.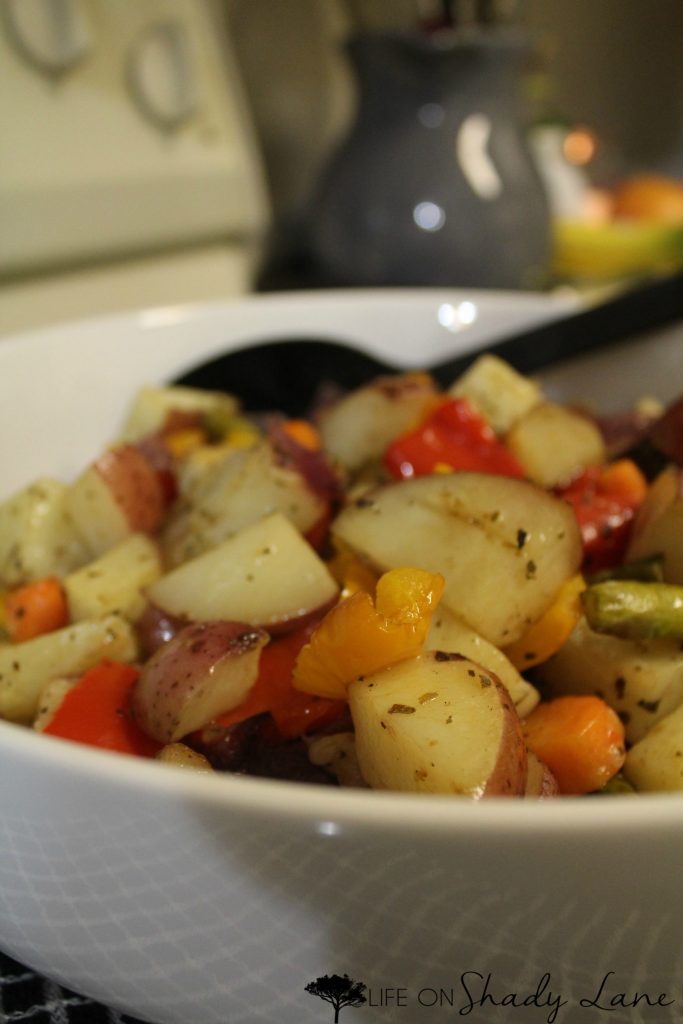 I have been a huge fan of BRIANNAS salad dressing for several years – their Blush Wine Vinaigrette was my first favorite (so good on a fresh green salad tossed with strawberries). I'm not even kidding, it was the only kind of salad dressing I bought for a long time because it's seriously that good. I recently decided to branch out and try the Dijon Honey Mustard as well…and it quickly became a new favorite. I am pretty sure BRIANNAS can do no wrong.
So when they offered to send me a couple different types of their salad dressings, I jumped at the chance to try out some new flavors. I was really excited to try out their newest flavor, Italian Vinaigrette. As soon as the shipment arrived, I opened the bottle to taste it…and guess what? IT IS SO FREAKING GOOD, you guys! I mean, I expected it to be good but it's like, really good. I am such a sucker for Italian food, and this salad dressing makes me feel like I'm eating at an Italian restaurant…in my own kitchen.  How can you beat that?
We were grilling burgers that evening, and I decided to marinate a bunch of veggies in the dressing as a side. I considered grilling the veggies, but decided to roast them on a pan in the oven instead so that they could soak up as much dressing as possible while cooking. You could also wrap them in foil and then grill them, which would work just as well. Either way, these are really good, and really simple to make.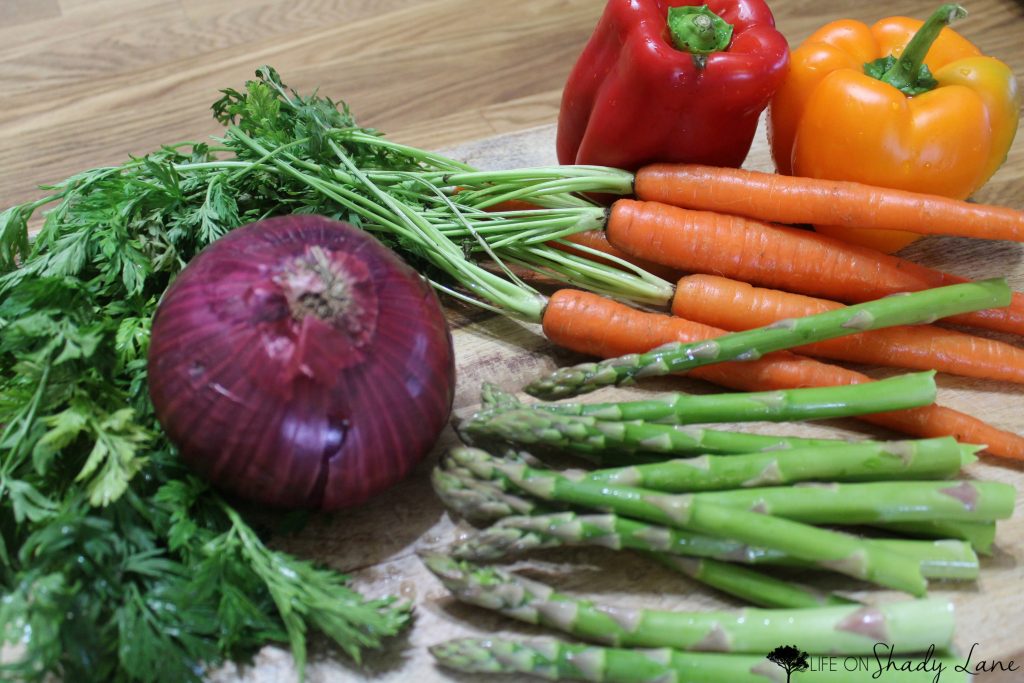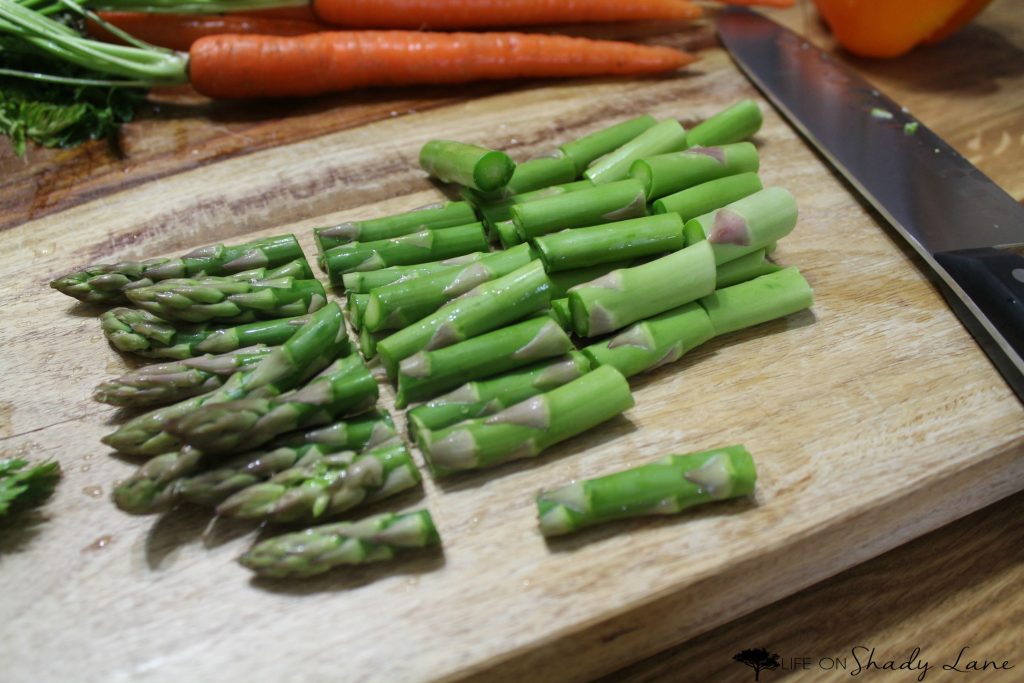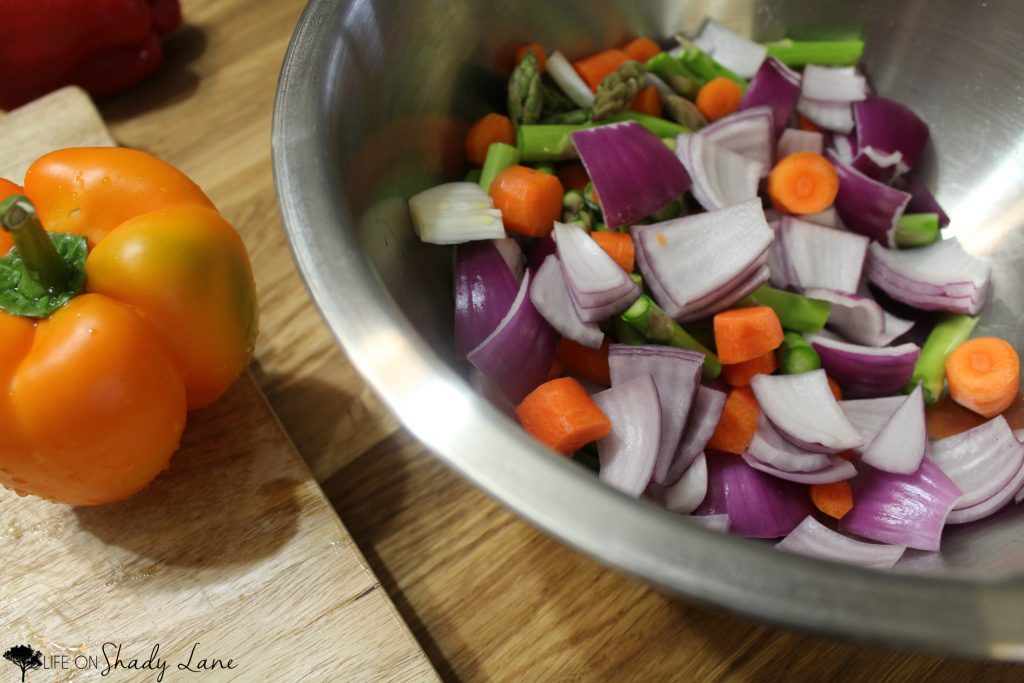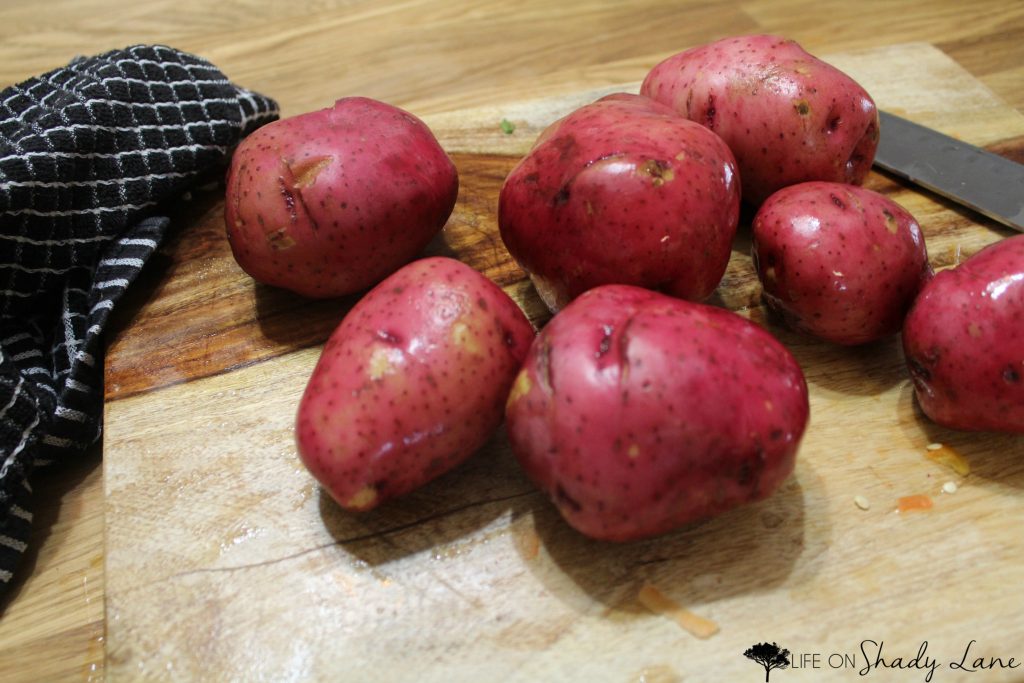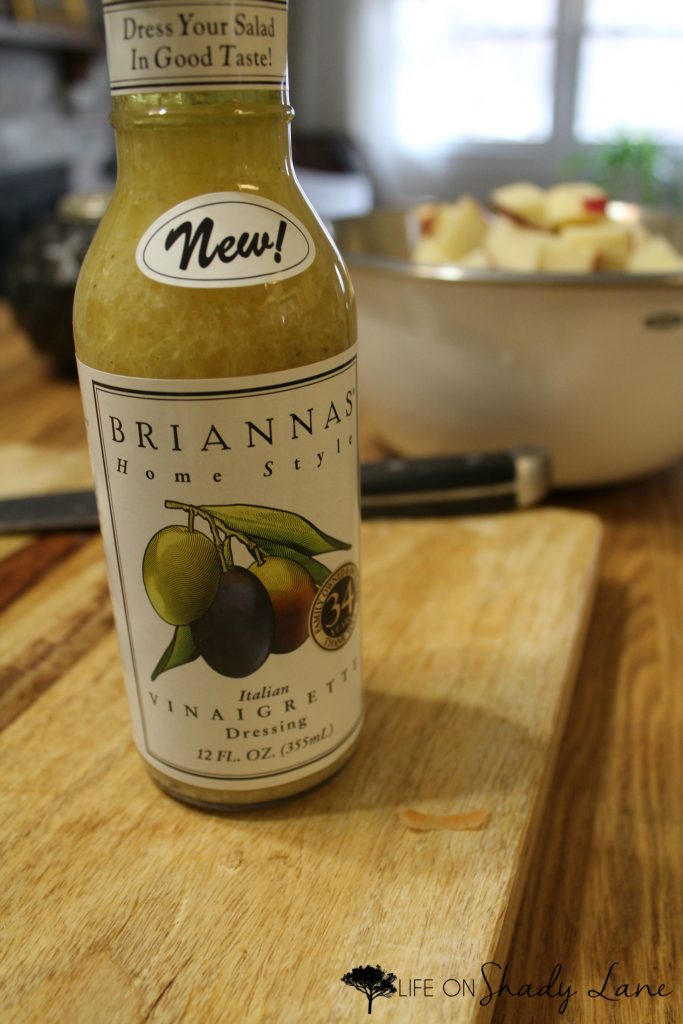 Ingredients
Red Potatoes
Red Onion
Asparagus
Bell Peppers (we used red and orange)
Carrots
Shredded Parmesan Cheese
Black Pepper + Salt
Dried Oregano + Basil
*The amount of vegetables you use is obviously up to you – we made enough for dinner plus extra to have for leftovers.
Directions
Cut up all vegetables into bite-sized pieces, toss into a bowl and season with salt, black pepper, oregano and basil. I used about half a cup of Italian Vinaigrette, but obviously that amount will depend on the quantity you're making. Mix well so that all vegetables are well coated, cover the bowl and refrigerate for about an hour to marinate.
Roast in an oven at 450 degrees for about 40 minutes, sprinkle with parmesan, and then roast again for 15 minutes.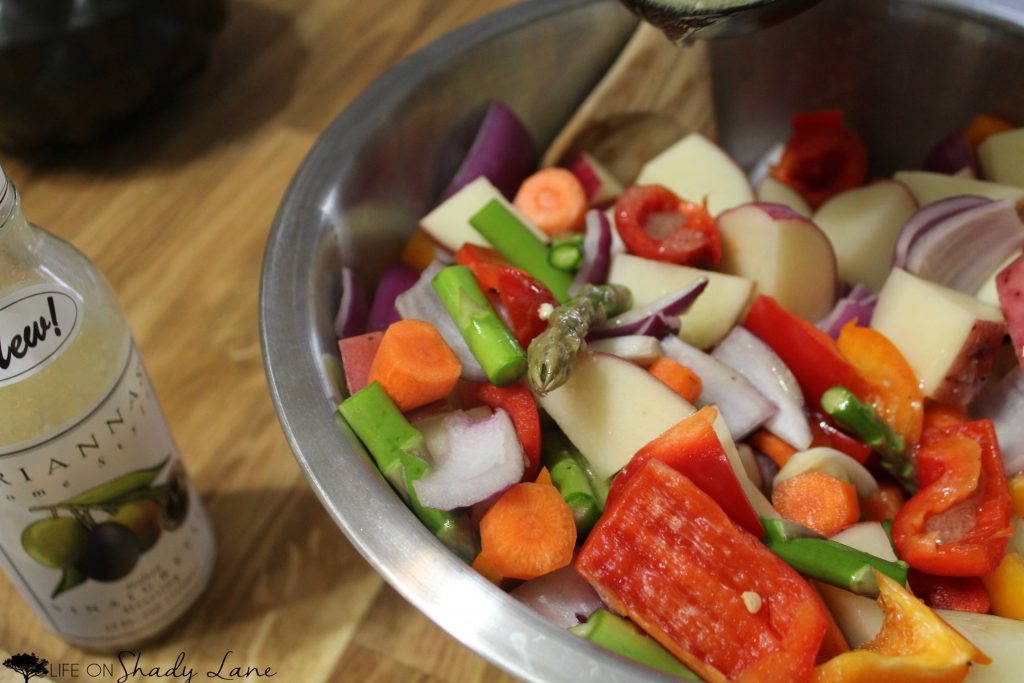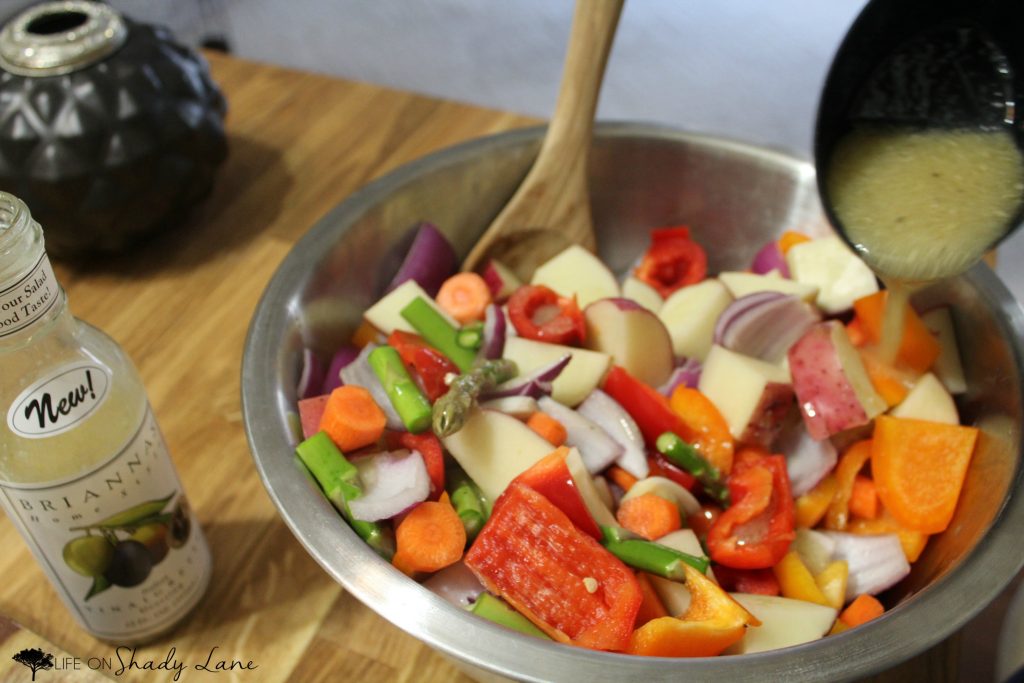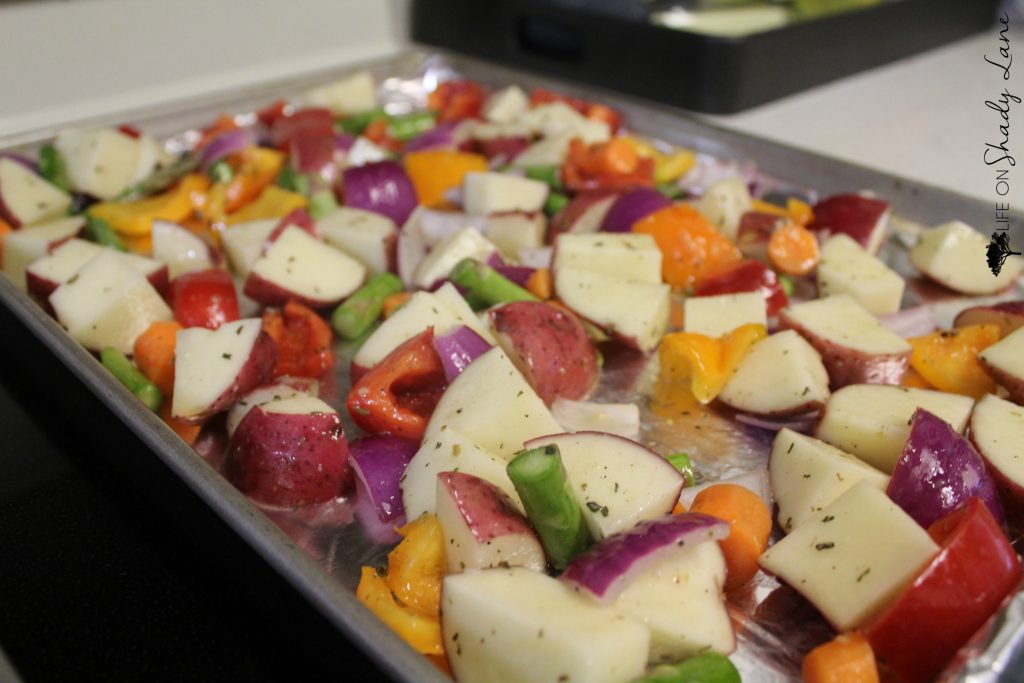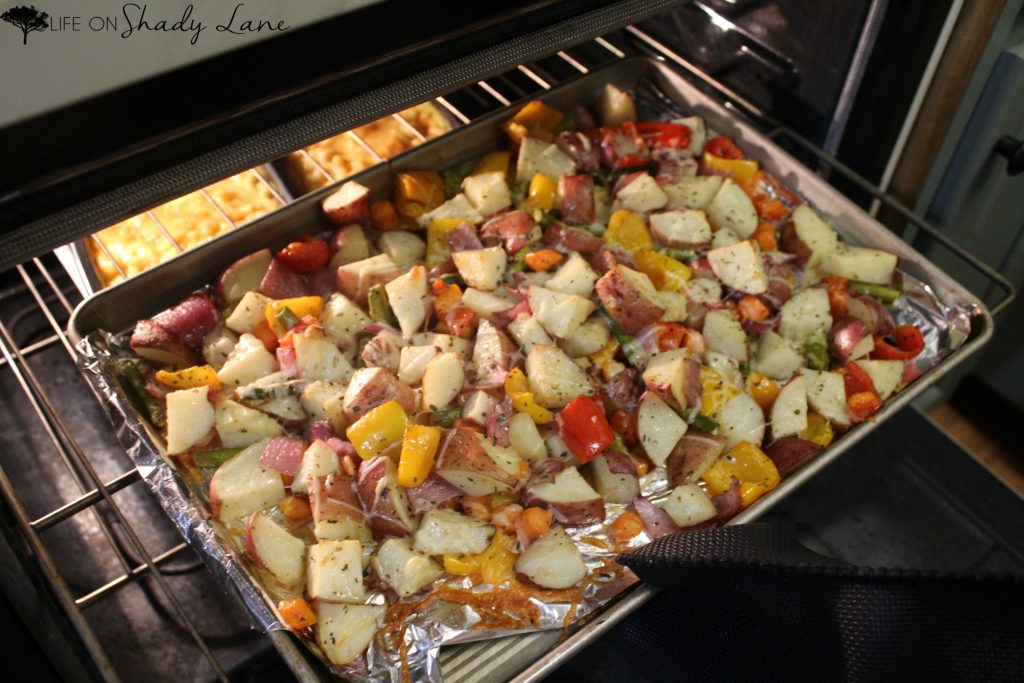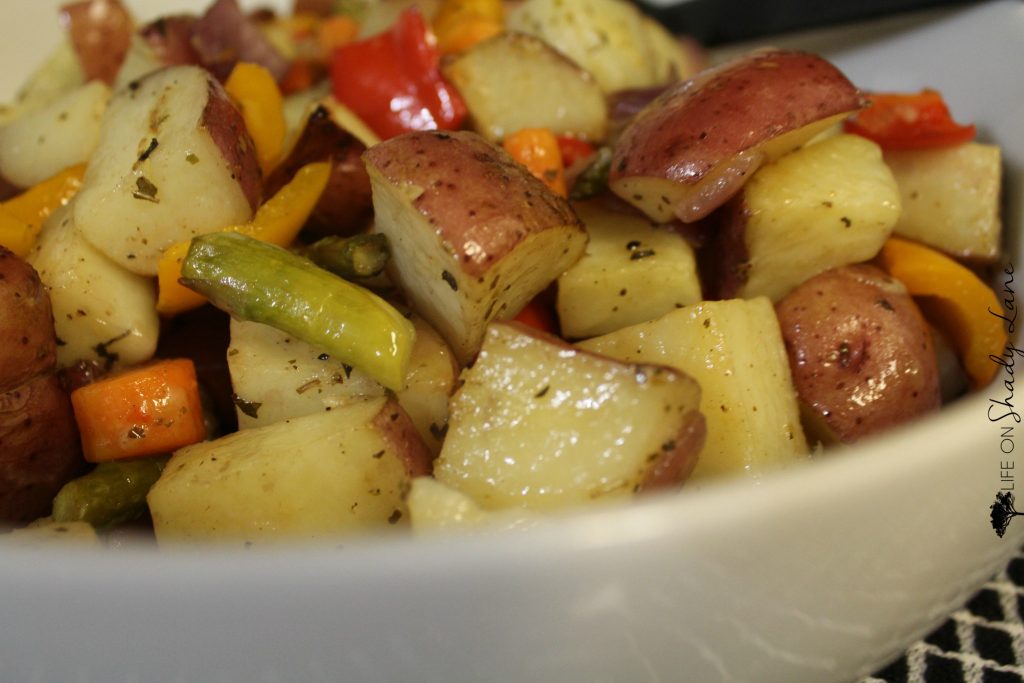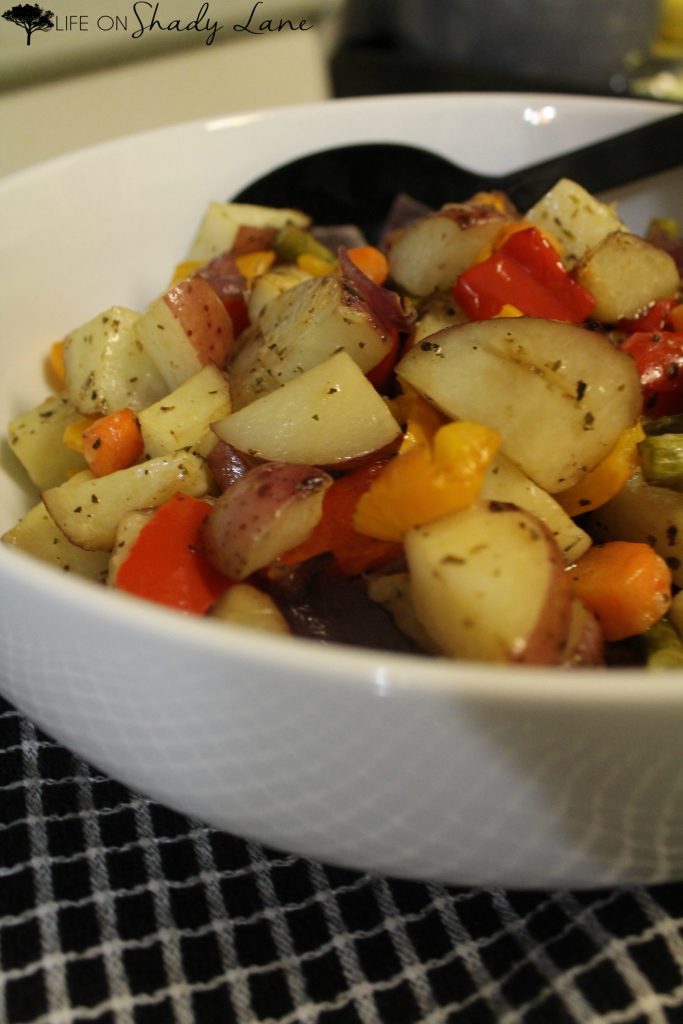 *You can check out all of BRIANNAS salad dressing flavors here.
Don't forget that you can sign up to receive my emails – I send one out every time I publish a new post, so you'll never miss out on anything that's happening on Shady Lane! There's a sign up form at the very top of the page. Let me know if you need any help!
Also, be sure and check me out on Instagram, Twitter, and follow me on Bloglovin'. I'm now on Snapchat too: lifeonshadylane – follow me! :)