I'm always a fan of a fun cocktail, especially if it's super simple. This Raspberry Coconut Bellini would be perfect for a Valentine's Day brunch – it even has a conversation heart and frosting rim!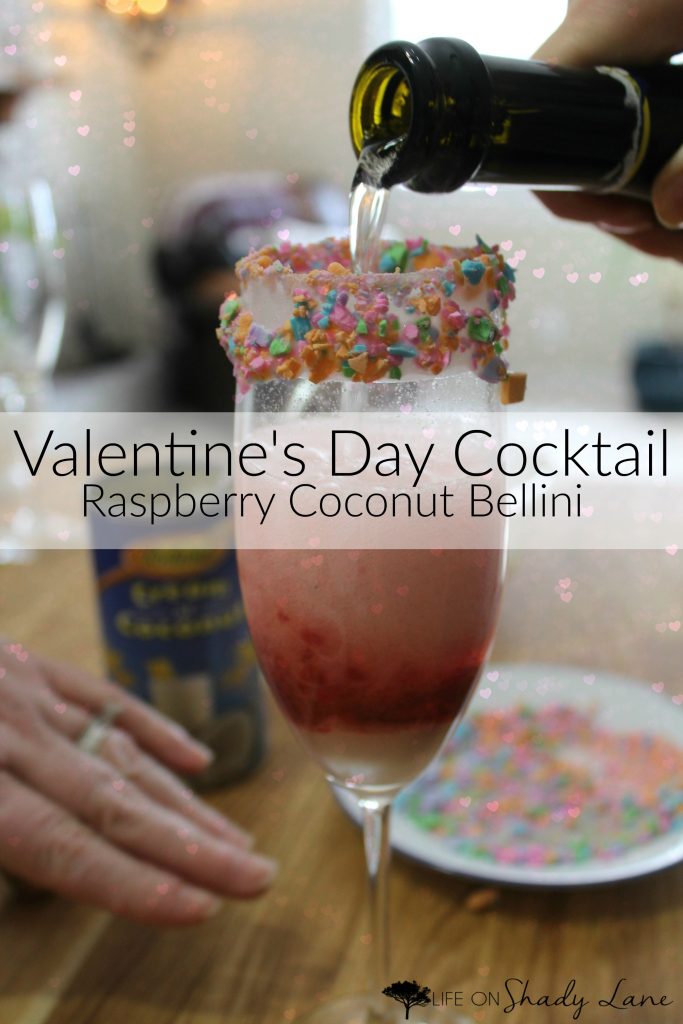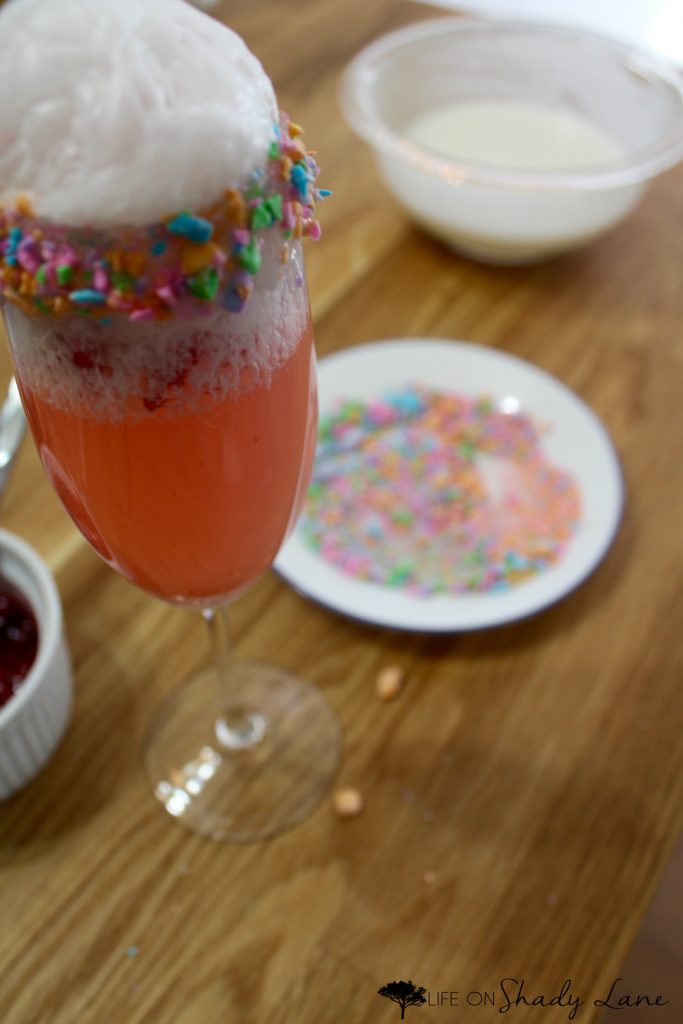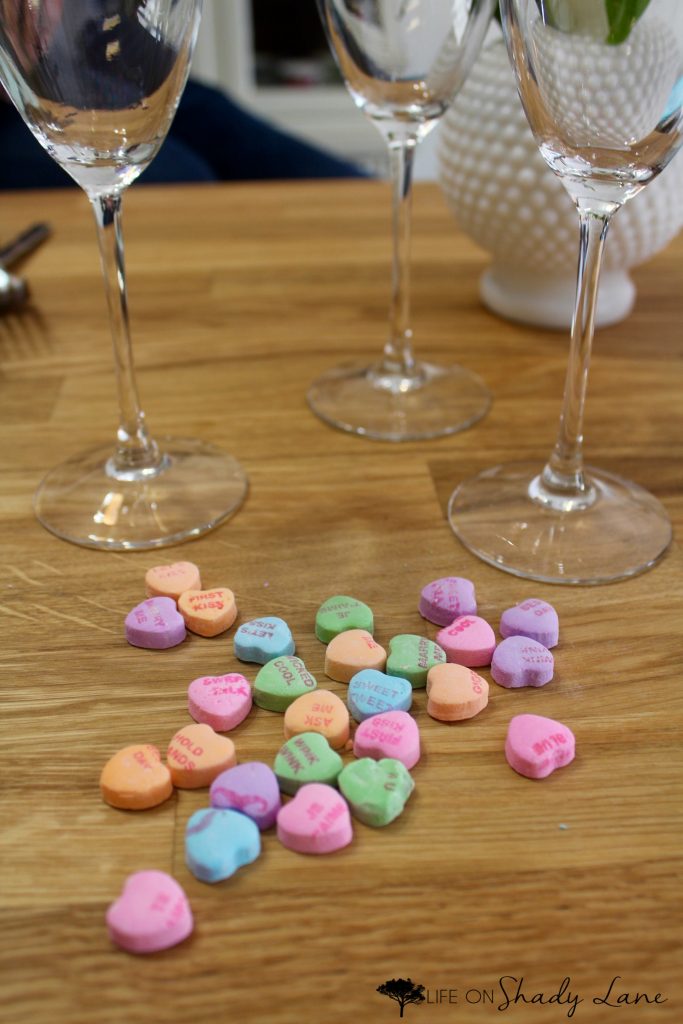 Ingredients
Chilled Prosecco
Cream of Coconut
Muddled Raspberries
Frosting (I made mine with powdered sugar & milk, but you could use a canned version – whatever suits your fancy)
Conversation Hearts
Step 1: Crush conversation hearts in a Ziplock bag. Make sure you don't hit it too hard with the hammer or you'll have candy all over your counters! ;)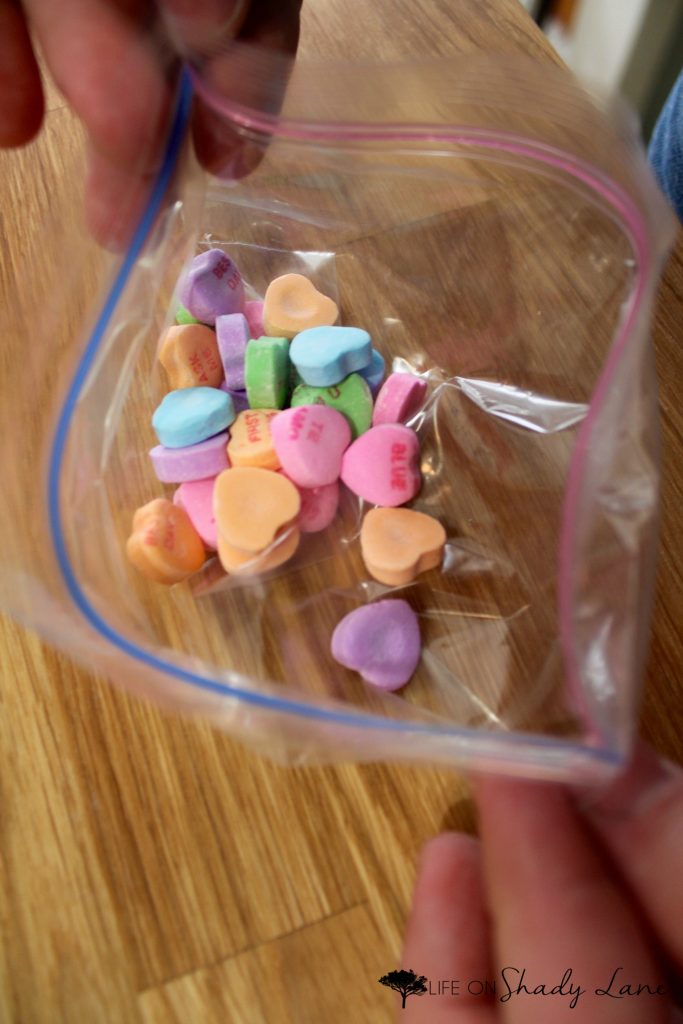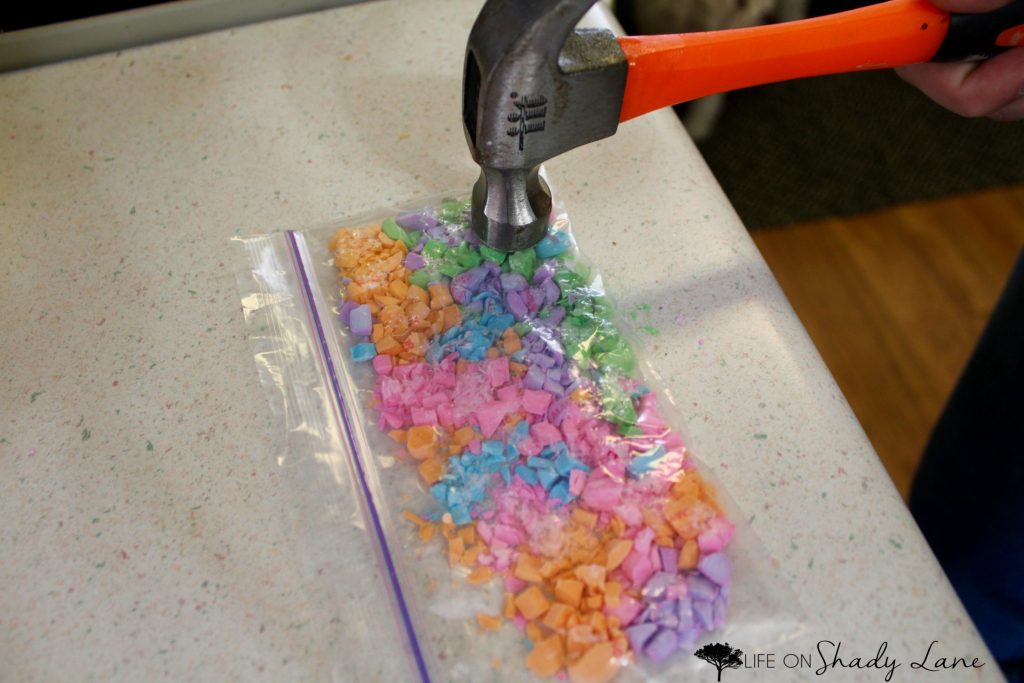 Step 2: Rim champagne flutes with frosting and then dip in crushed candy.
Step 3: Pour about a tablespoon of cream of coconut into the glass, add some muddled raspberries, and top with Prosecco! You may need to mix the coconut & raspberries up a little bit after you begin pouring the prosecco to get it to mix well and foam up.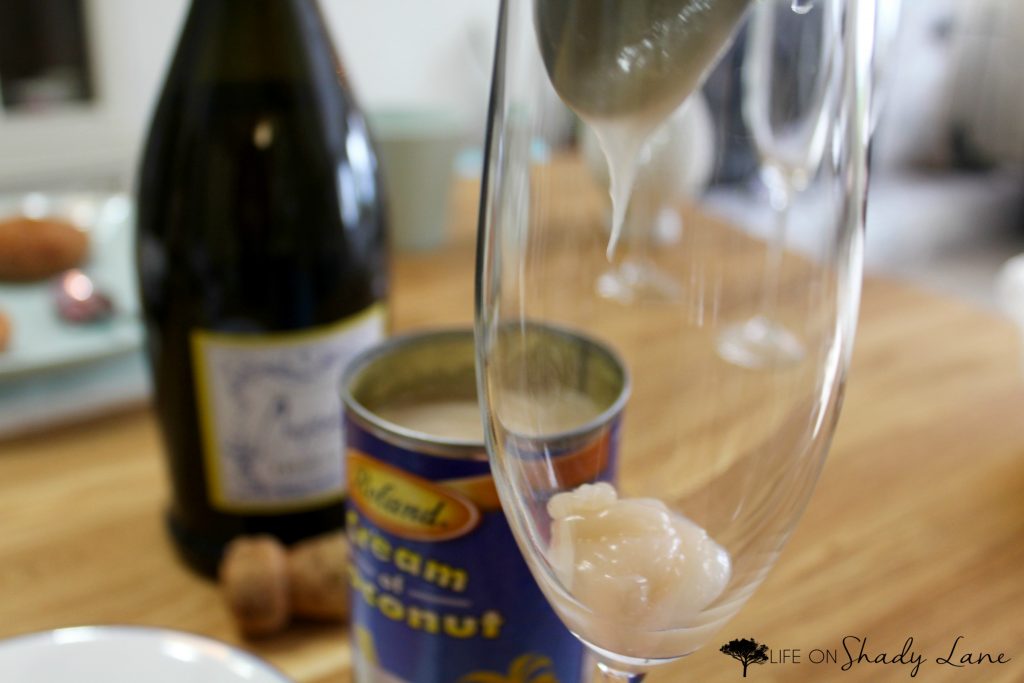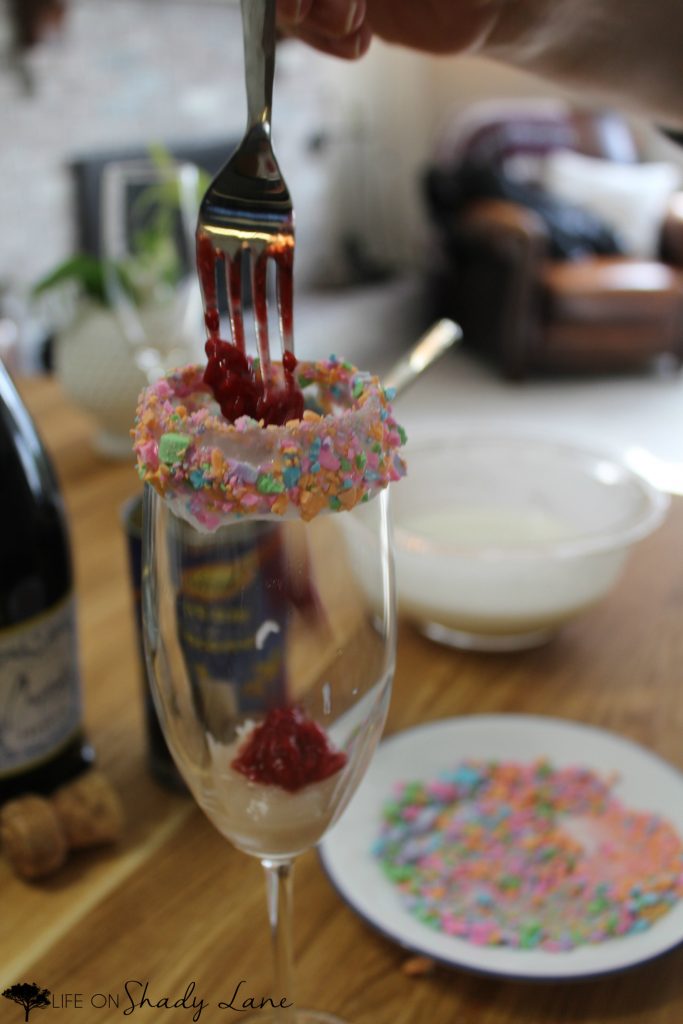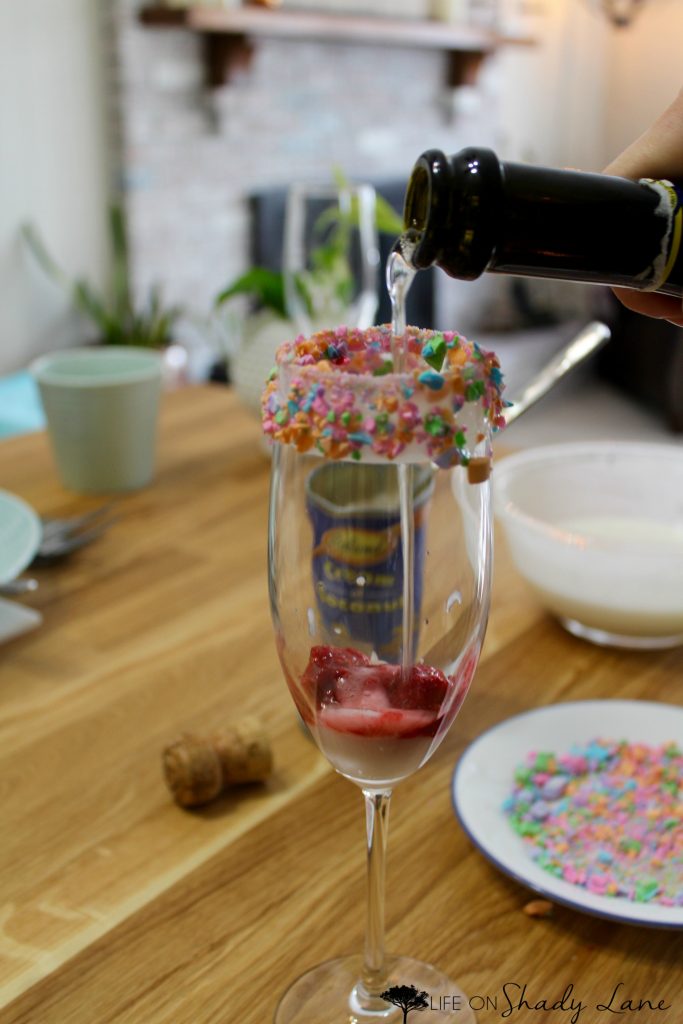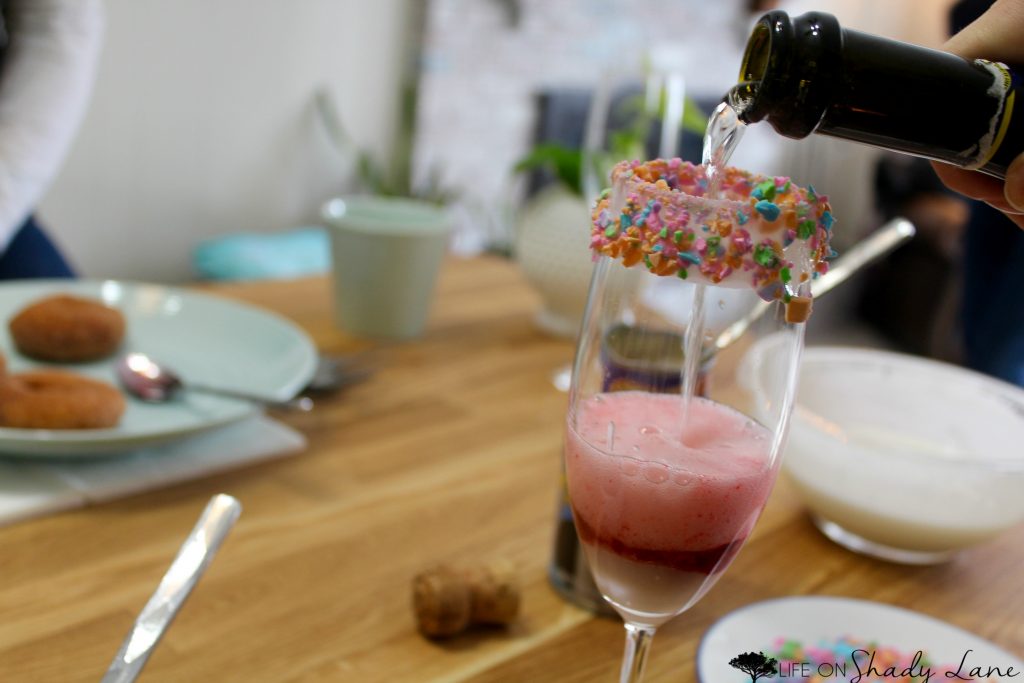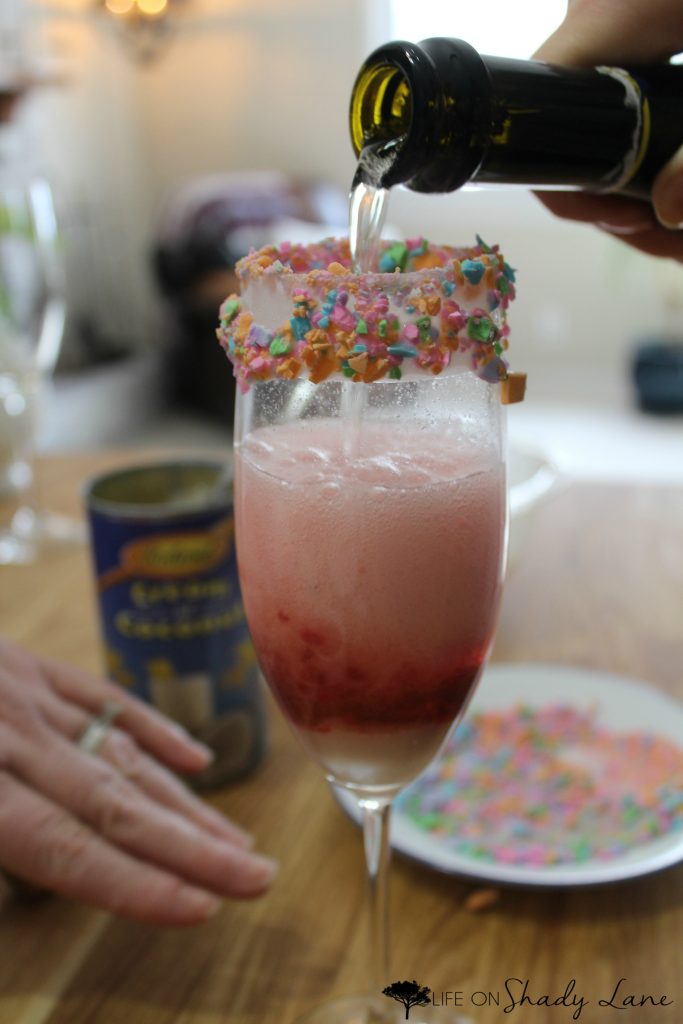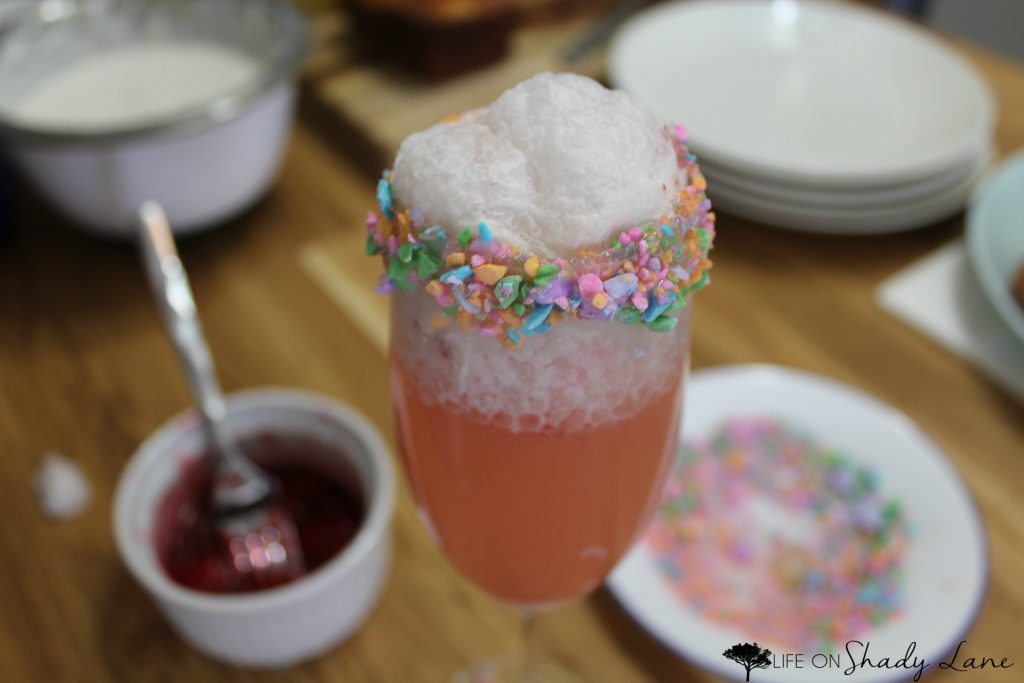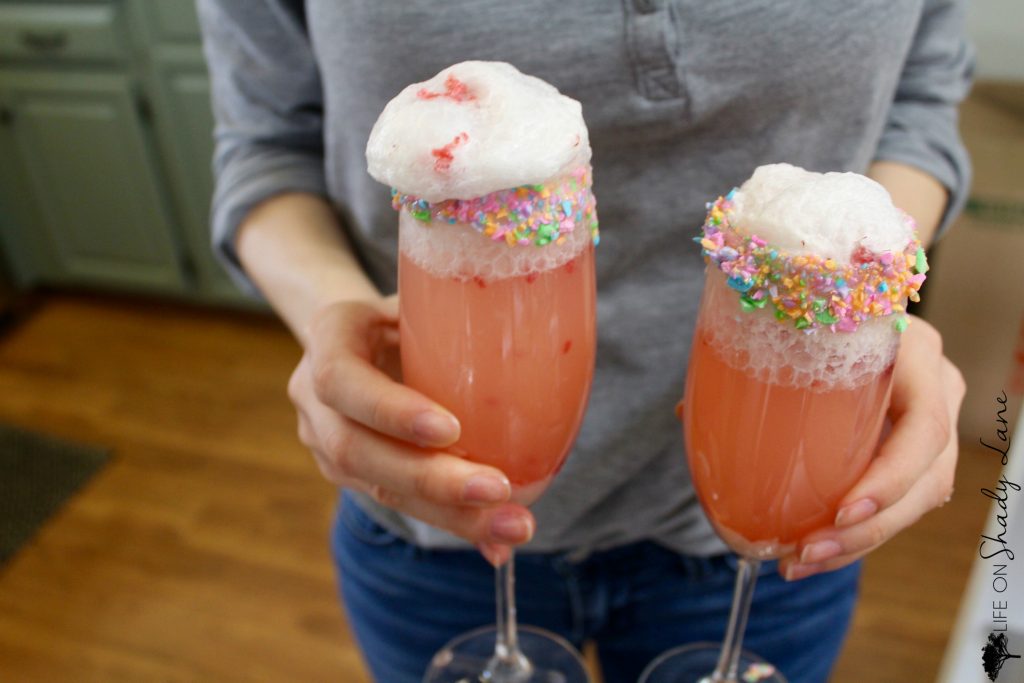 Ta-da! Easy right? Let me know if you try this recipe out – I'd love to hear what you think!
And…if you're looking for something a little stronger, try my Apple Pie Bourbon.
Don't forget that you can sign up to receive my emails – I send one out every time I publish a new post, so you'll never miss out on anything that's happening on Shady Lane! There's a sign up form at the very top of the page. Let me know if you need any help!
Also, be sure and check me out on Instagram, Twitter, and follow me on Bloglovin'. I'm now on Snapchat too: lifeonshadylane – follow me! :)