Anytime I mention that I like tofu to someone who hasn't had it before, they wrinkle their nose in disgust, baffled as to why in the world I would actually enjoy it. It never fails.
BUT…I have been a vegetarian for several years and I will admit, it freaked me out a little bit at first as well, but just because I didn't know the right way to cook it.
I have had AWFUL tofu in some restaurants (not all, of course), and I am convinced that a lot of people just don't know how to make it. Over the years I have perfected my "technique", and thought I would share the way I make it, because I am pretty sure it is the best way. ;)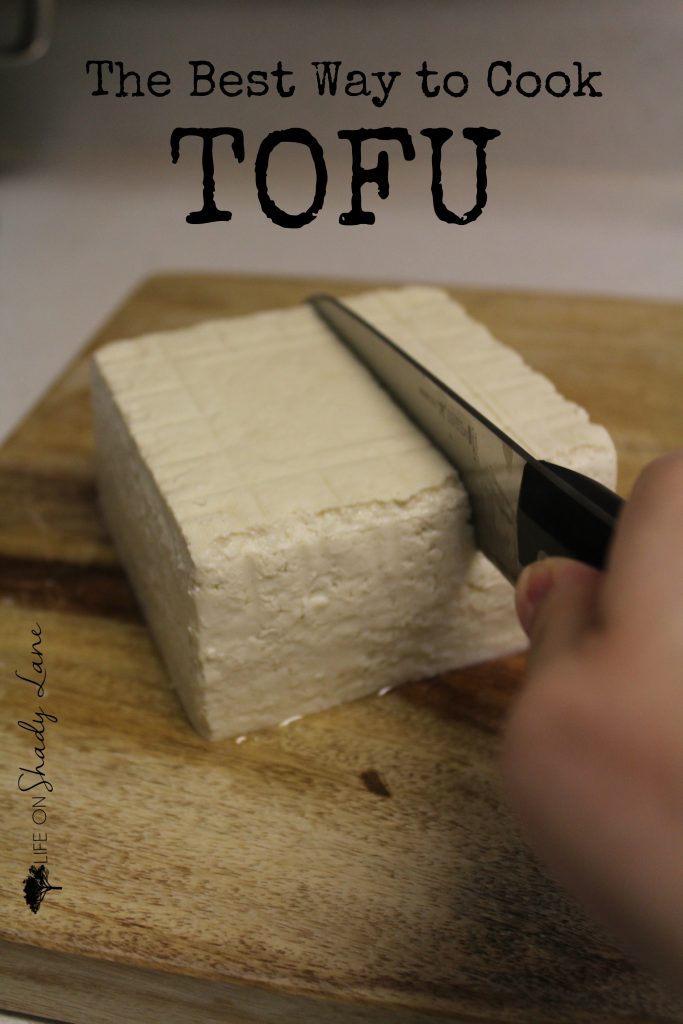 1. Use the "extra firm" kind. There are a couple varieties, including "silken" which is for things like smoothies (yep, you can put tofu in smoothies)…but what I use tofu for most often is stir fry, so "extra firm" is what I like best.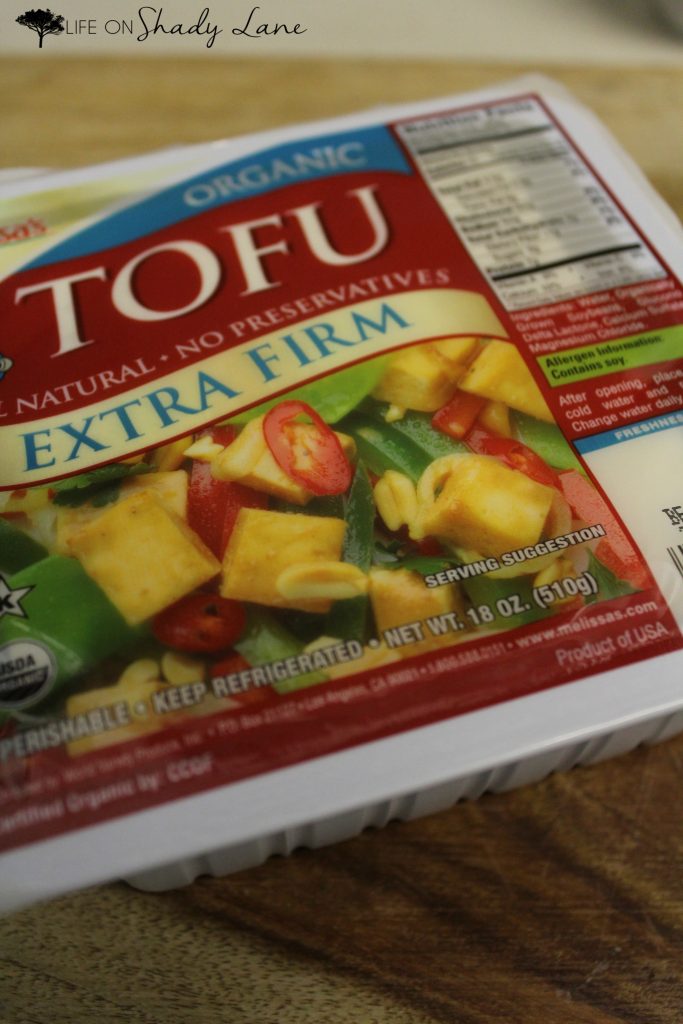 2. Cut open the package, then drain and rinse. Tofu comes in water, so I drain that out and just rinse the whole block with water from the tap.
3. Lay block on a cutting board and slice into smaller wedges.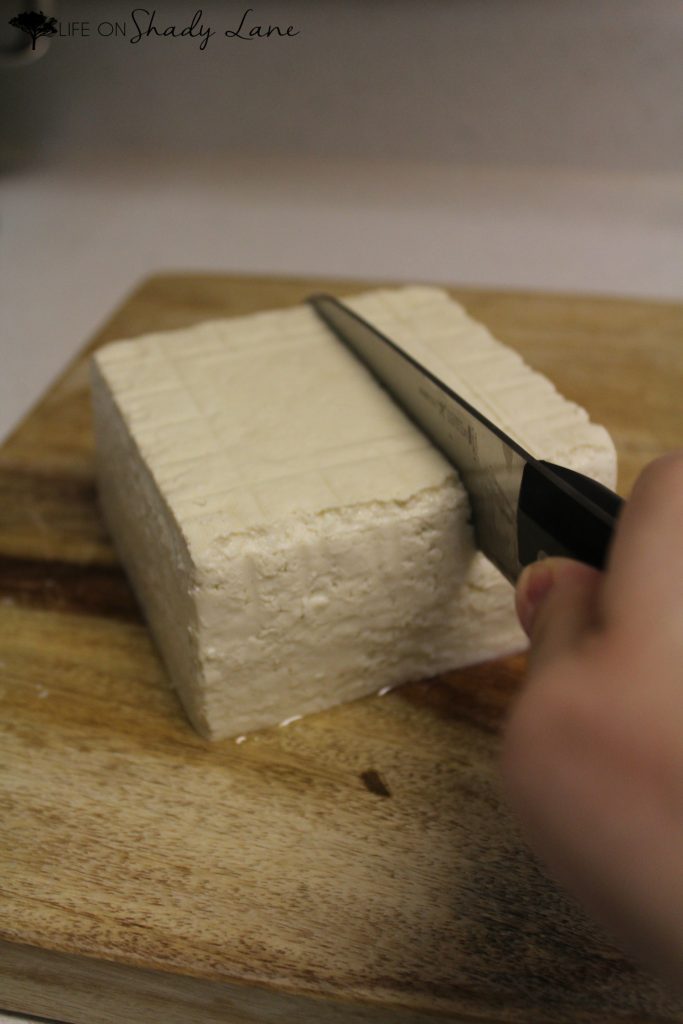 4. Spread sections out, and dry with paper towels. I think this is where most people go wrong. Like I mentioned, tofu comes in water. It is also like a sponge, so it soaks up a lot of that water. In order to cook it so that it doesn't come out soggy and sponge-like, you'll want to get most of the water out. I have seen some people lay a couple of paper towels down on the sections and then top with a heavy pan to press the water out, but I have found that just pressing as much water out as possible with paper towels does the trick. Again, it's sponge-like, so if you press too hard the tofu will fall apart. Press firmly, but don't smash it! :)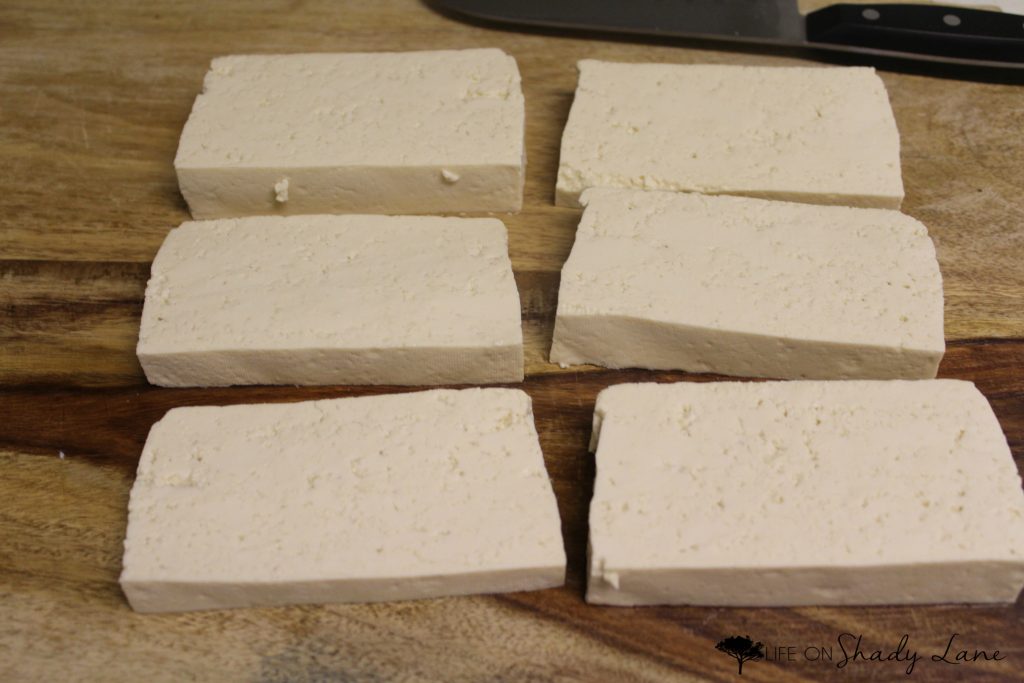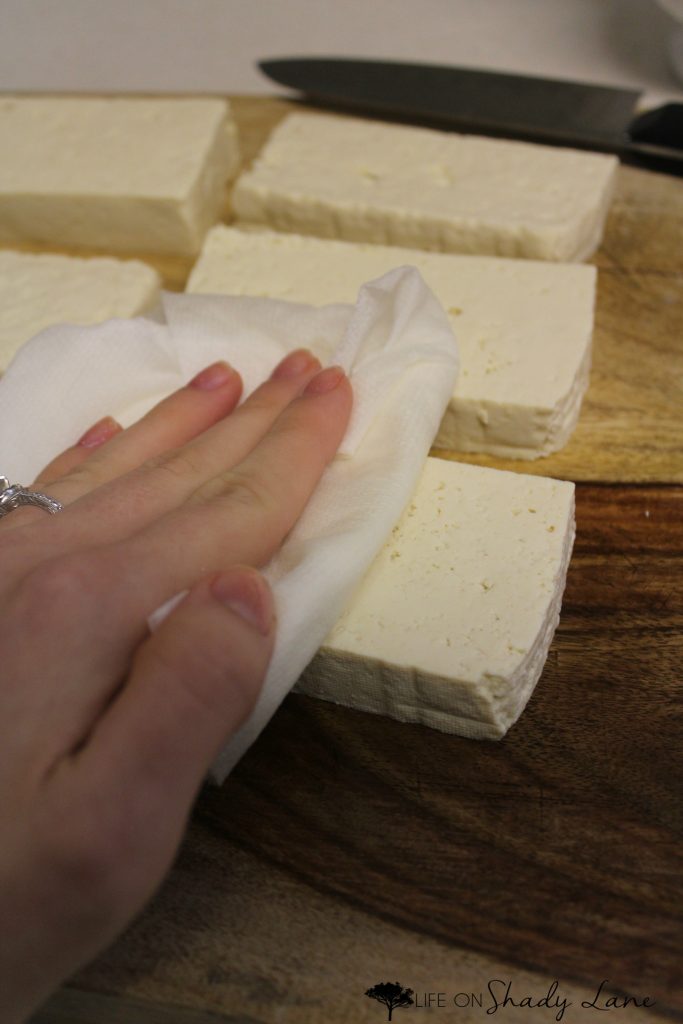 5. Cut sections into cubes and put into a bowl to marinate. I use an asian-style sauce (peanut sauce is my current favorite!), about a tablespoon of vegetable oil, a teaspoon of crushed red pepper, and 1/2 a tablespoon of sesame seeds. Obviously not an exact science…just use the sauce and spices you like!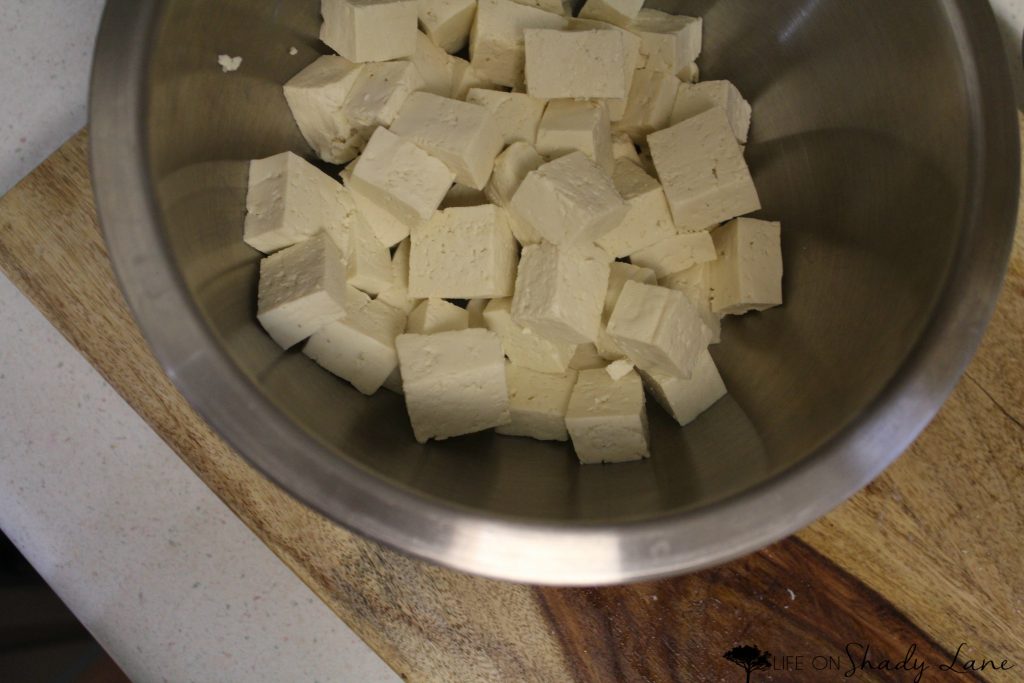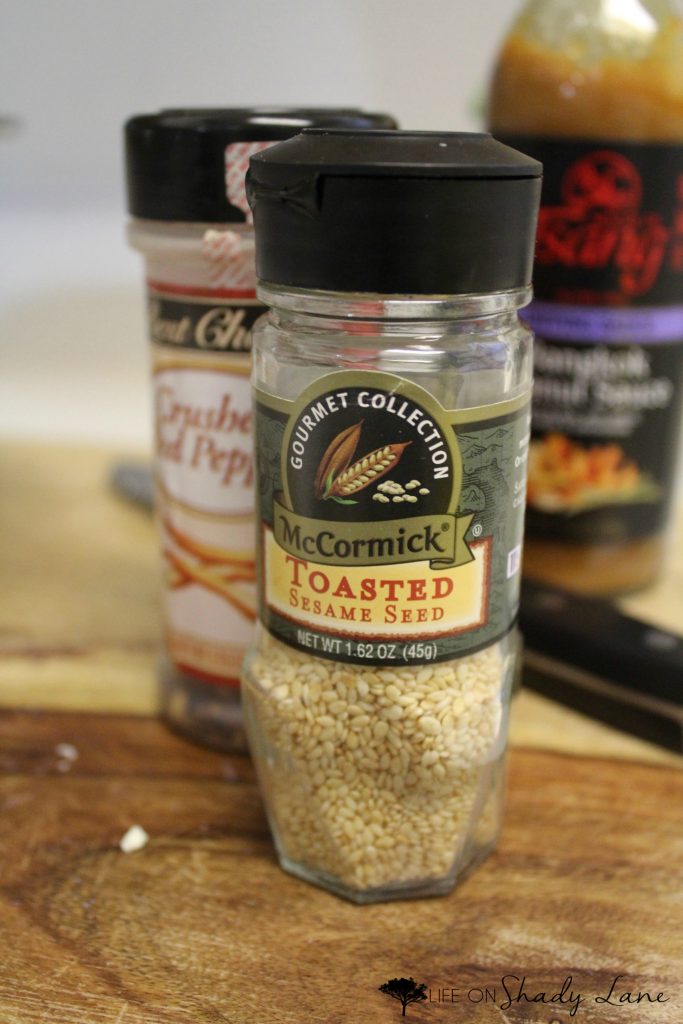 6. Mix gently, cover and refrigerate. Tofu will pretty much soak up whatever flavoring you put on it, so I make sure I marinate it for a good amount of time before cooking. Sometimes I only marinate it for 30 minutes, and others I do it for an  hour or two. Whatever is easiest!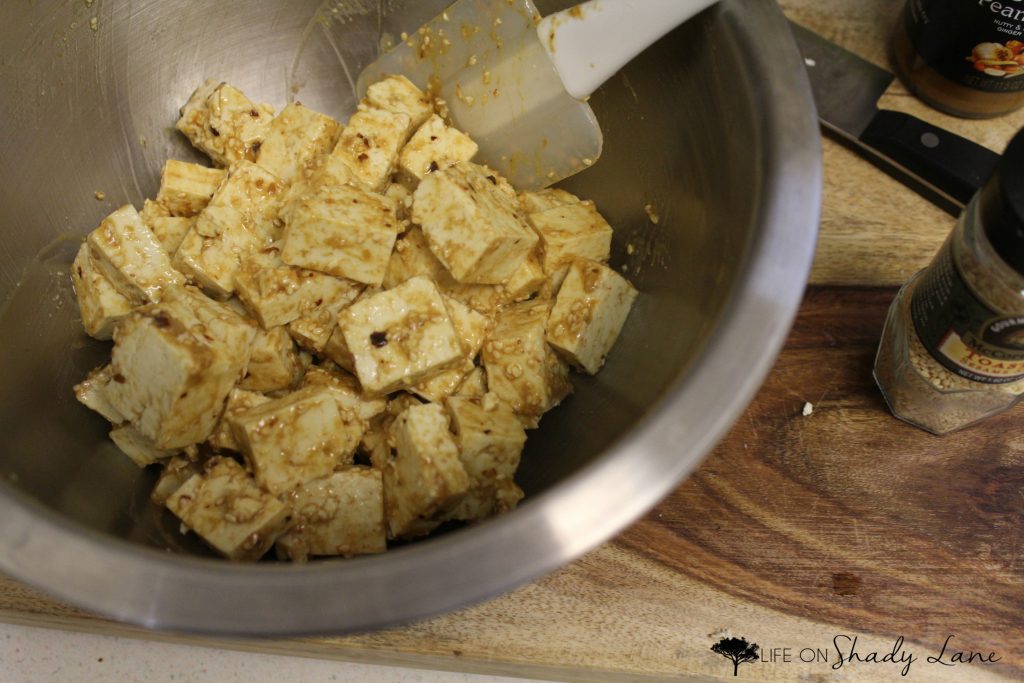 7. Spread on a foil-lined pan and bake at 375 degrees for 30 minutes. The sauce tends to bake onto the pan and nobody likes to scrub dishes after dinner. So, I line the pan with foil for a much easier clean-up.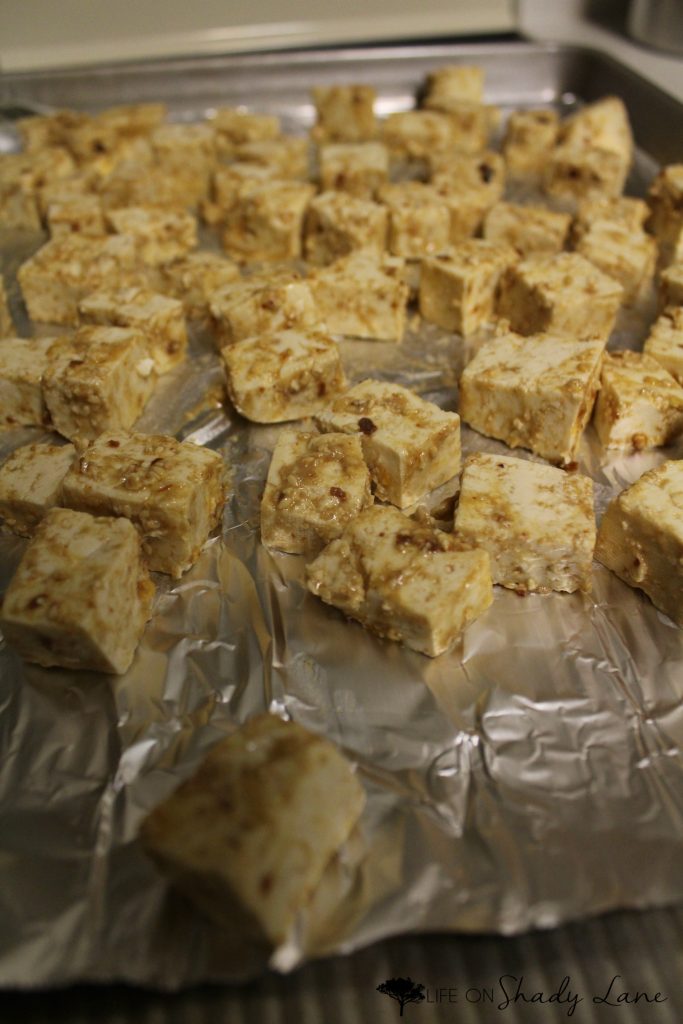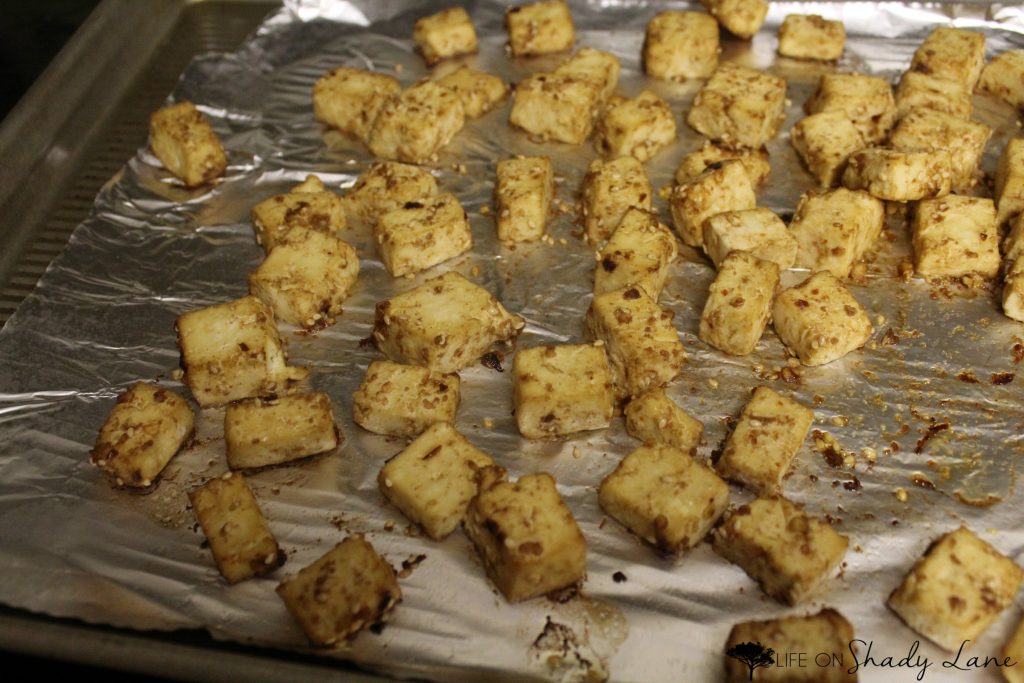 8. Remove from oven, flip tofu and then bake for an additional 15 minutes. The end result should be tofu that is crispy on the outside and a little soft on the inside. If it is still too soft for your taste, just put it back in the oven and bake longer.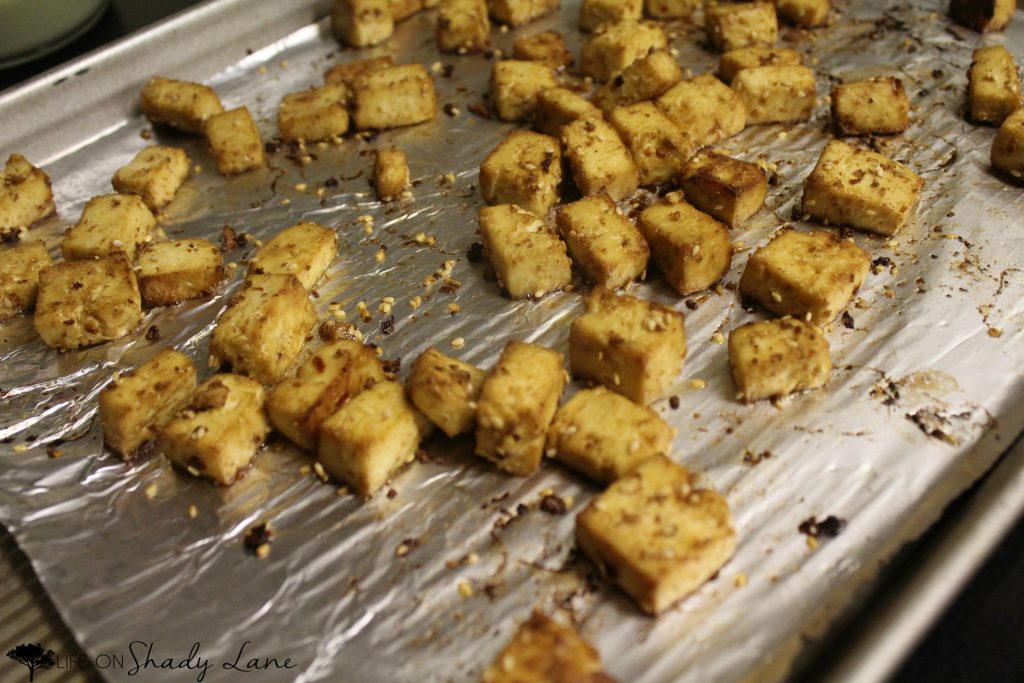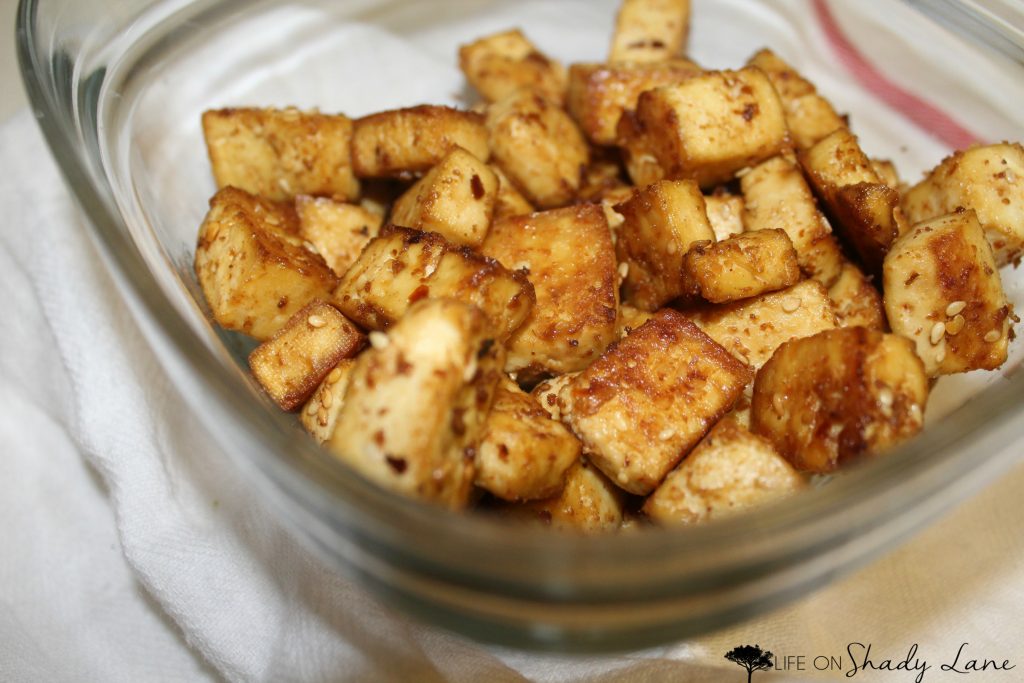 You can eat tofu a lot of different ways, but we use ours most often in stir fry. I cook some mixed veggies in a skillet over medium heat, then toss in the tofu to crisp up a little bit more. Over brown rice or quinoa, this is a really good (and really simple) dinner. It makes great leftovers too!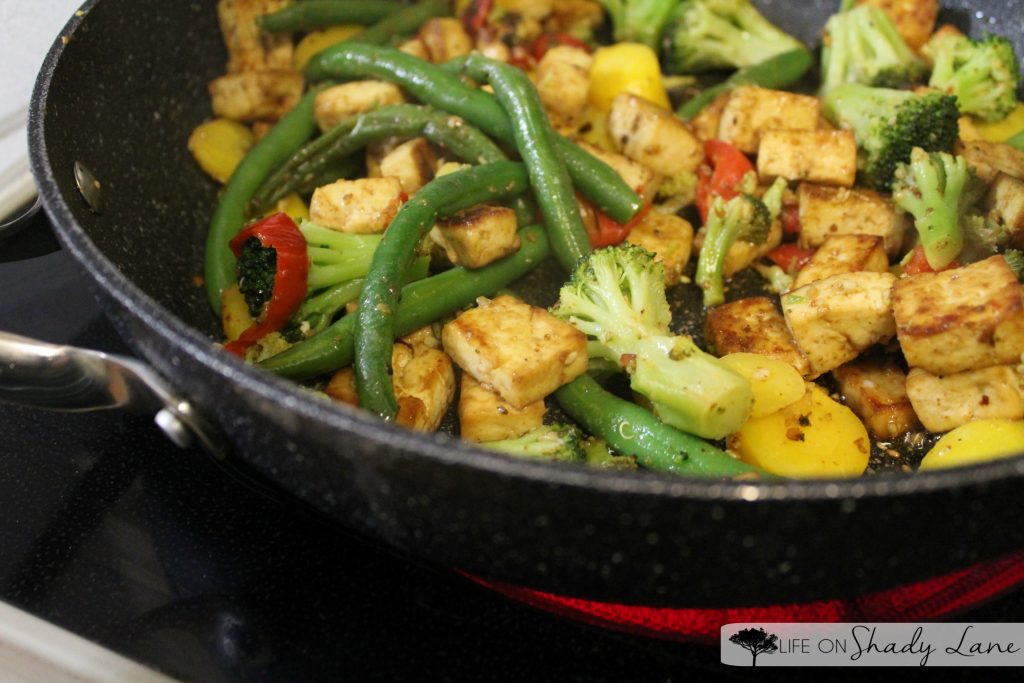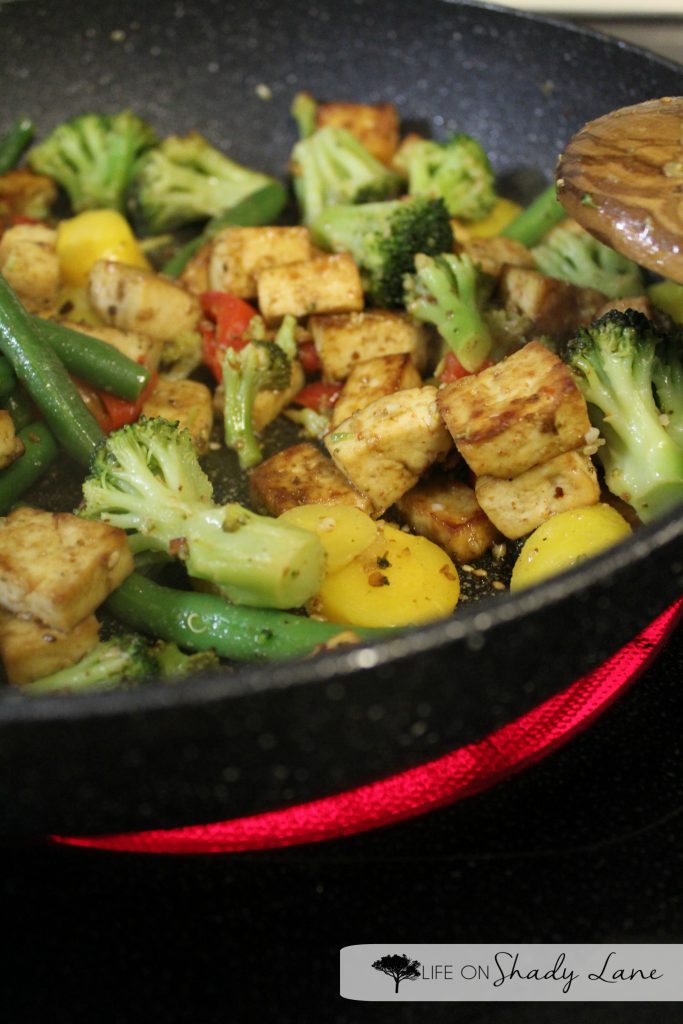 If you try out the recipe, let me know what you think! I'd love to hear from you.
Don't forget that you can sign up to receive my emails – I send one out every time I publish a new post, so you'll never miss out on anything that's happening on Shady Lane! There's a sign up form at the very top of the page. Let me know if you need any help!
Also, be sure and check me out on Instagram, Twitter, and follow me on Bloglovin'