During the day, it's so easy to just re-heat some leftovers from the night before or make a quick PB&J. But the other day I really wanted something healthier…yet still super easy.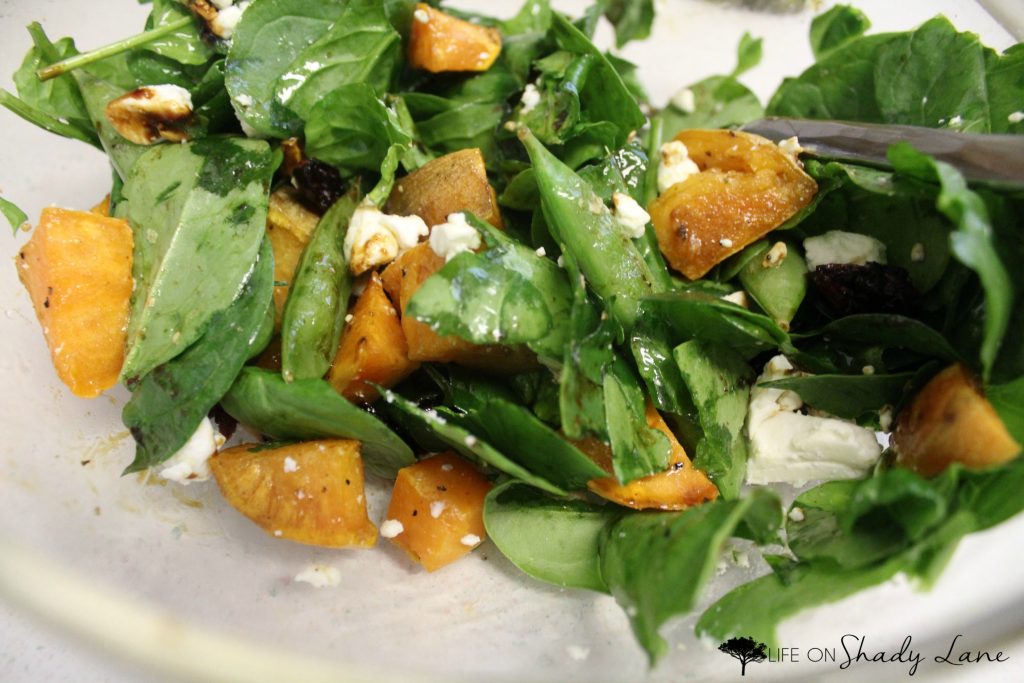 As a vegetarian, I eat a lot.of.salad. So it's important that I mix it up sometimes and use different ingredients, or I get a little burned out. This salad is simple and soo good. What more could you want?
Ingredients
Spinach
Sweet potato
Snap peas
Olive oil
Garlic salt, black pepper
Balsamic glaze (or regular balsamic – whatever you have!)
Feta
Dried cranberries
Optional: veggie burger (or you could use chicken, steak…etc.)
Directions
Preheat oven to 350 degrees.
Peel and cut sweet potato into small cubes. I cut up three small potatoes so that I would have leftovers for the rest of the week.
Microwave for about 2 minutes on high (or until they start to get a little bit soft).
Spread on baking sheet and sprinkle with garlic salt, pepper. Drizzle with olive oil.
Bake for 15-20 minutes, flipping halfway through
Sautee a small handful of sugar snap peas with salt and pepper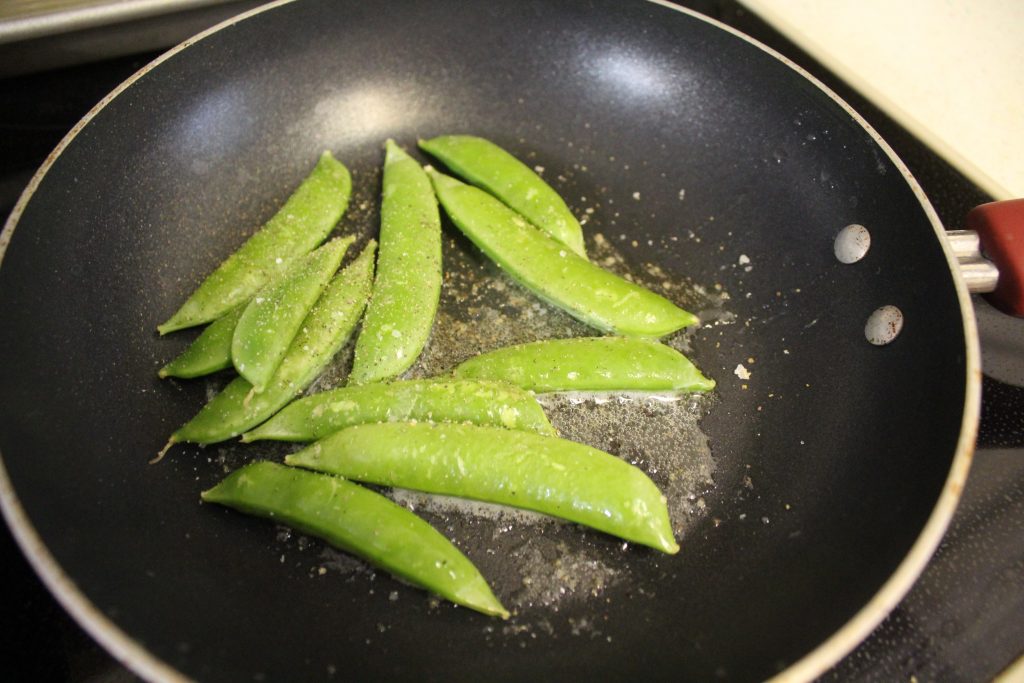 Put a couple large handfuls of spinach in a bowl (I like a big salad but obviously you can use as much as you want) and de-stem
Sprinkle in feta and black pepper, add sweet potato and snap peas
Drizzle with olive oil and balsamic glaze, then toss
Top with dried cranberries and veggie burger (crumbled up)
Enjoy!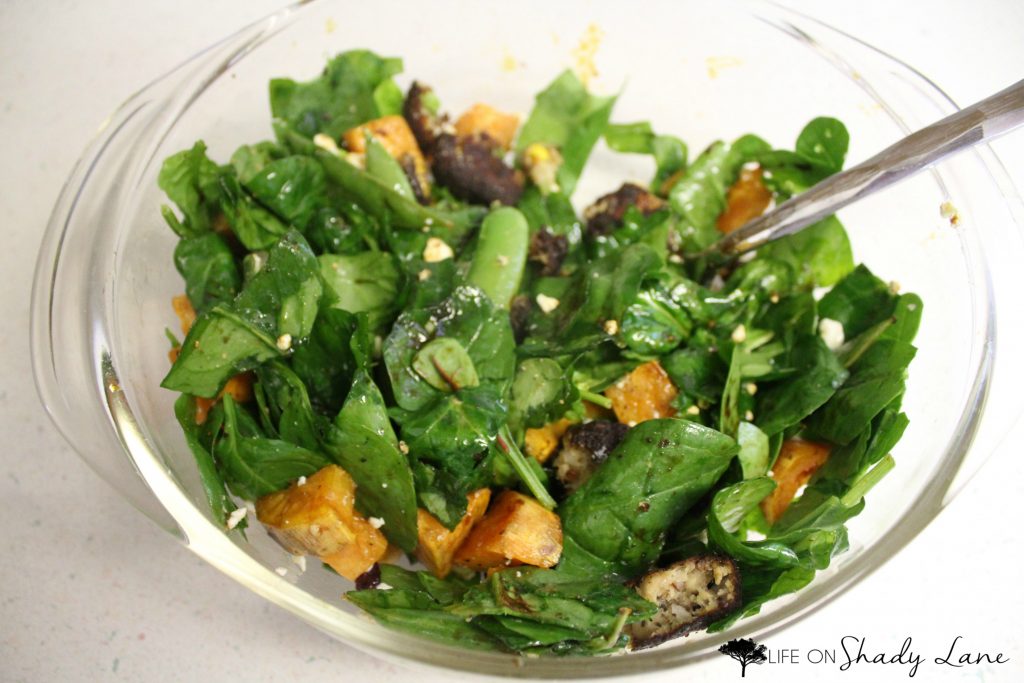 Don't forget that you can sign up to receive my emails – I send one out every time I publish a new post, so you'll never miss out on anything that's happening on Shady Lane! There's a sign up form at the very top of the page. Let me know if you need any help!
Also, be sure and check me out on Instagram, Twitter, and follow me on Bloglovin'