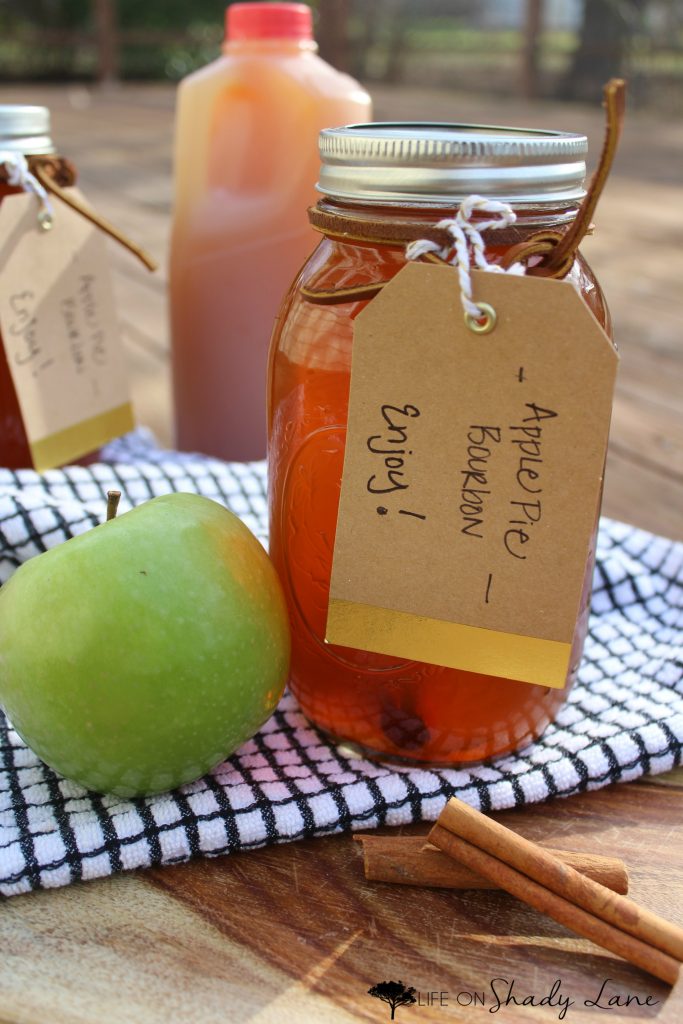 Infused booze seems to be the "in" thing these days – I see it everywhere! I wanted to attempt to make my own, and decided to go with fall flavors: apple, cinnamon, and vanilla. Actually, I really wanted something that would pair well with apple cider because, hello, it's delicious. Apple cider with alcohol in it? Win-win.
This recipe will fill two mason jars. I gave mine as gifts along with some apple cider…but I think it would be good on the rocks as well. Whatever floats your boat!
Apple Pie Bourbon
Ingredients
1 bottle of bourbon (I used 1.75 liters of Evan Williams)
2 apples (I used one green and one red)
1 tablespoon of vanilla
1 tsp of nutmeg
2 ounces of simple syrup
Cinammon sticks
Directions
Thinly slice apples and place in large pitcher with a few cinnamon sticks (I used three but obviously you can do more or less, depending on how cinammon-y you want it to be)
Top with bourbon
Add vanilla, nutmeg, and simple syrup
Cover tightly and store in refrigerator. I let mine sit for about a week and a half, stirring every few days, but I think you could do it for less (or more!) time.
Feel free to sample to make sure it's perfect! ;)
When bourbon is finished infusing, use a slotted spoon to pull out the apples and throw them away…unless you're into eating alcoholic fruit, in which case, knock your socks off.
Take out cinnamon sticks and separate into two mason jars.
Use a fine strainer (to catch tiny bits of apple that have settled at the bottom) and pour bourbon into the jars.
Enjoy!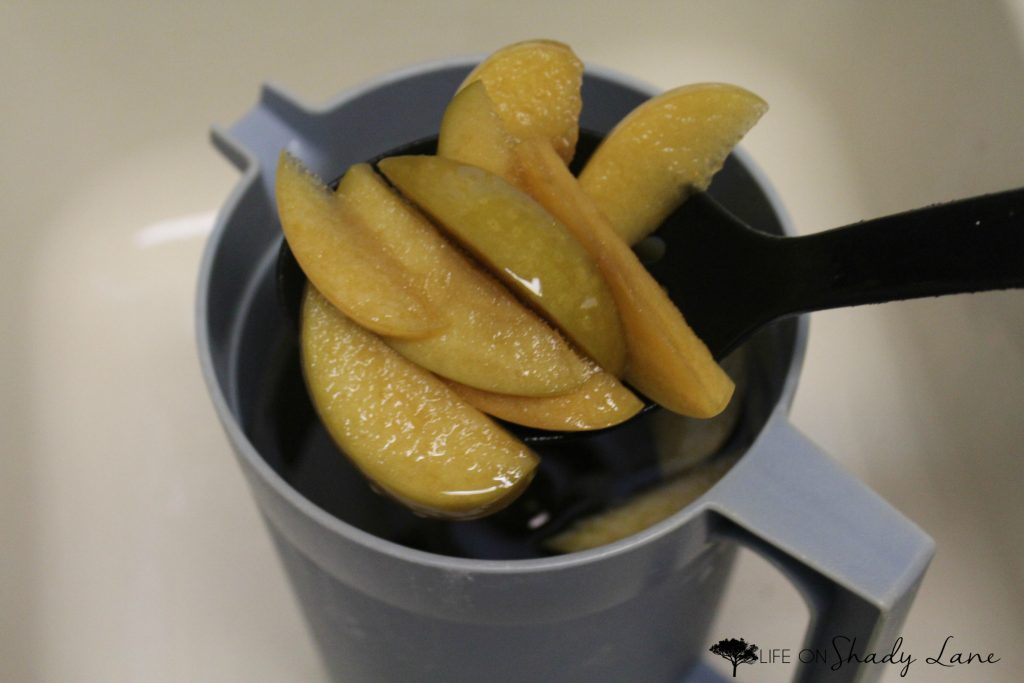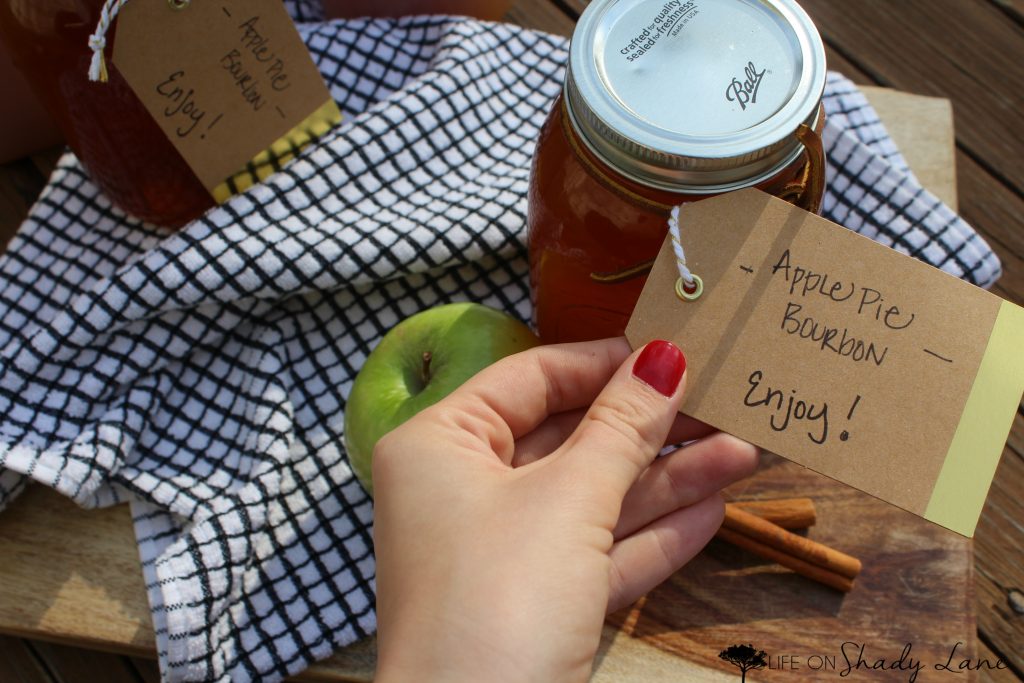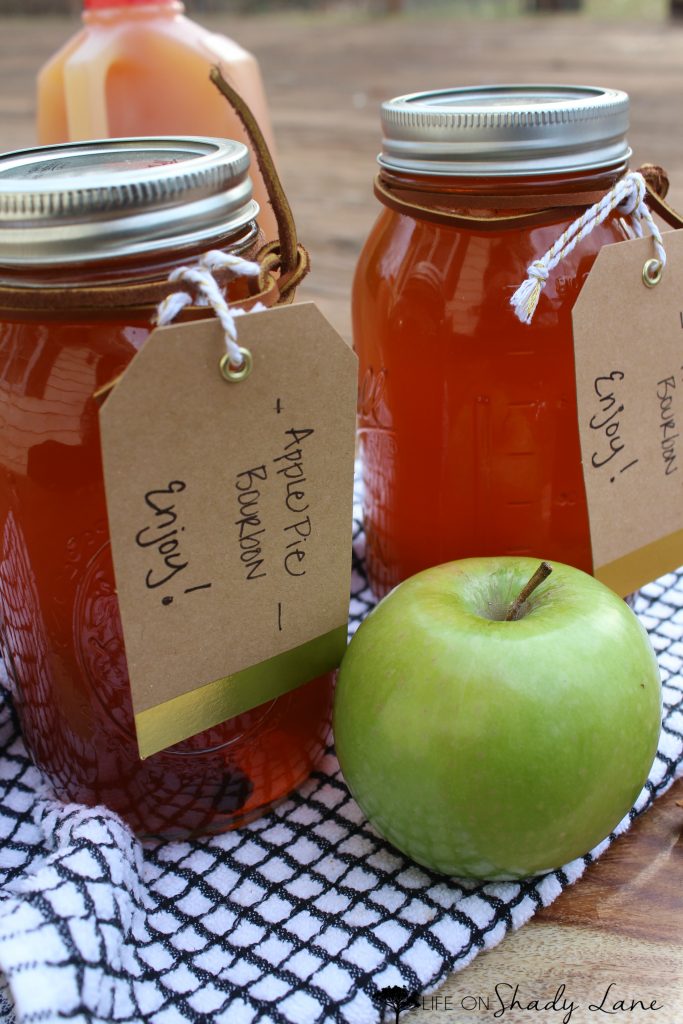 If you try it, let me know what you think!
Don't forget that you can sign up to receive my emails – I send one out every time I publish a new post, so you'll never miss out on anything that's happening on Shady Lane! There's a sign up form at the very top of the page. Let me know if you need any help!
Also, be sure and check me out on Instagram, Twitter, and follow me on Bloglovin'