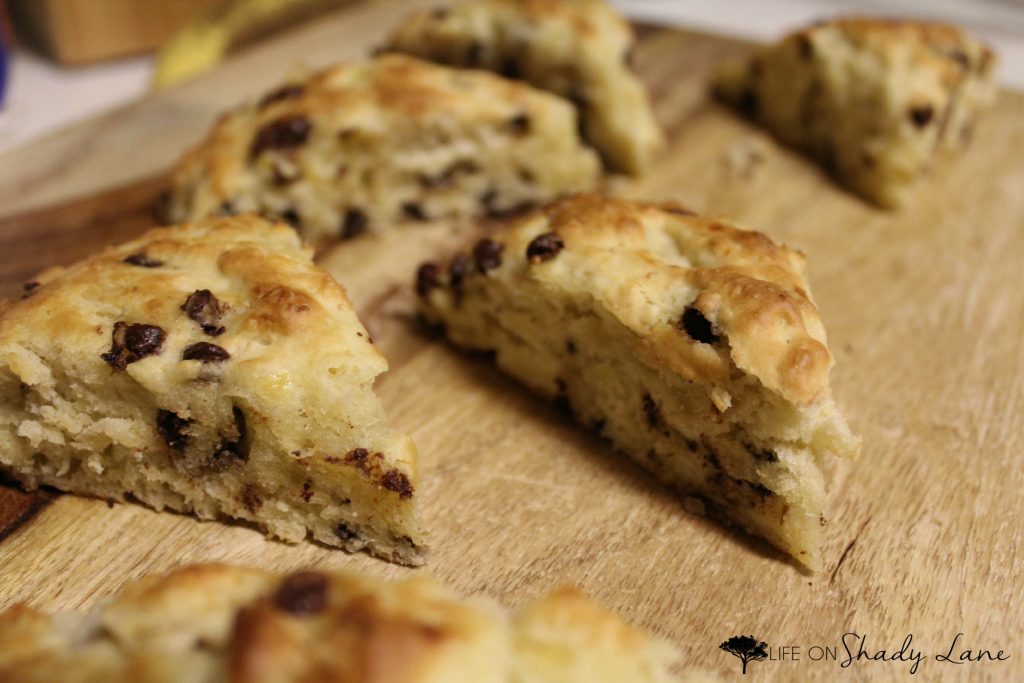 When I buy more than one banana at the grocery store, it never fails that a few days later I have several brown bananas sitting on my countertop. It's like they're perfect for about half a day, and if you don't eat them then, they're TOO ripe. Does anyone else have that problem?
The good news: over-ripe bananas are excellent for baking.
The other day, the baby was sleeping peacefully in his swing (best.invention.EVER) and I took advantage of the peace and quiet to bake these banana chocolate chip scones. The recipe I used is actually for banana walnut scones, but I didn't have walnuts on hand and I am always happy to have a little more chocolate in my life.
Also, the original recipe calls for Truvia, and I used regular sugar…but didn't frost the scones. Because life is about balance, right?
Anyway, these are super easy to make, take almost no time, and are really good. That's the best kind of baked good, in my book!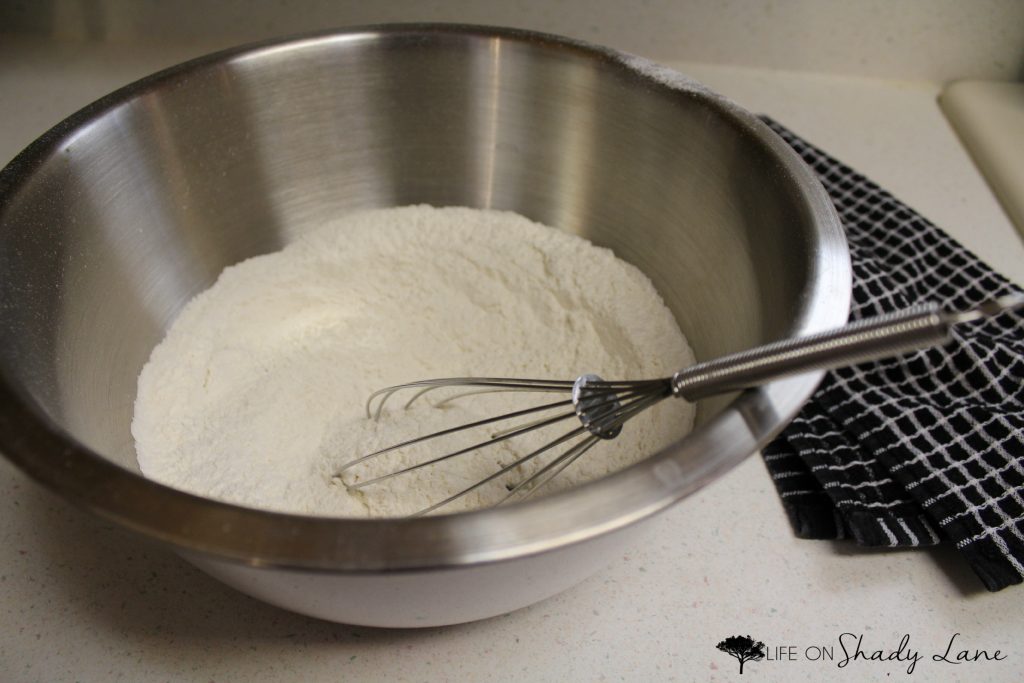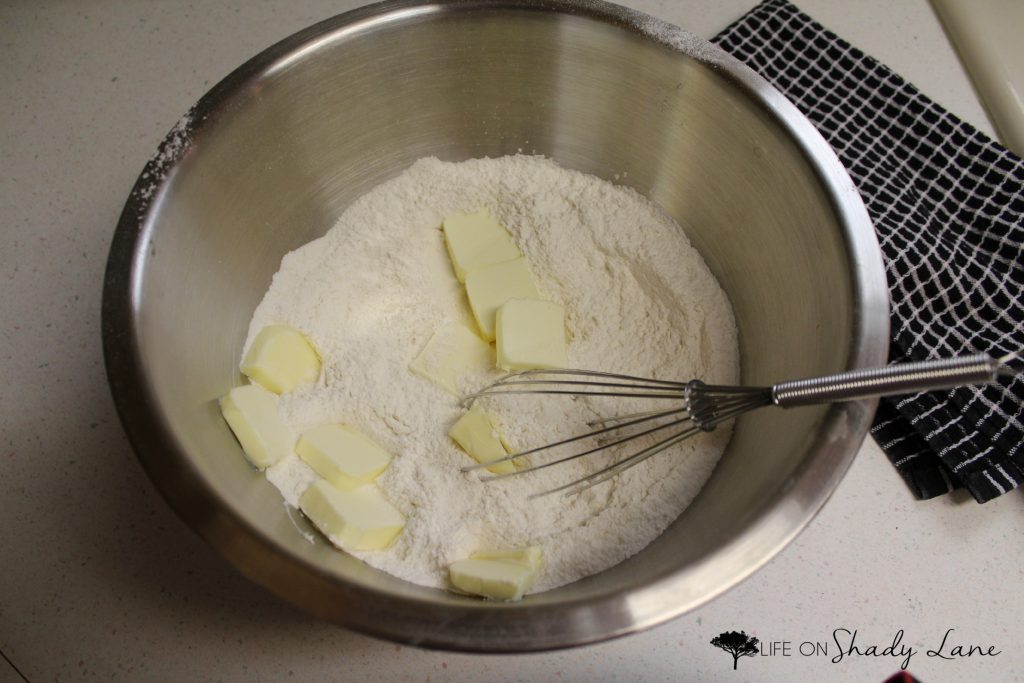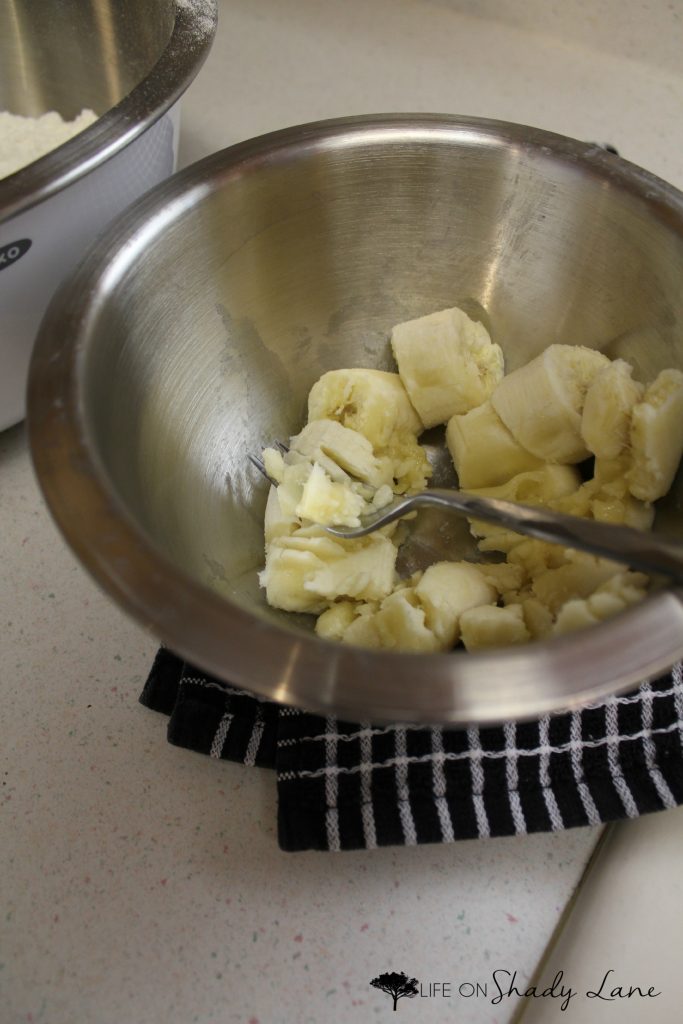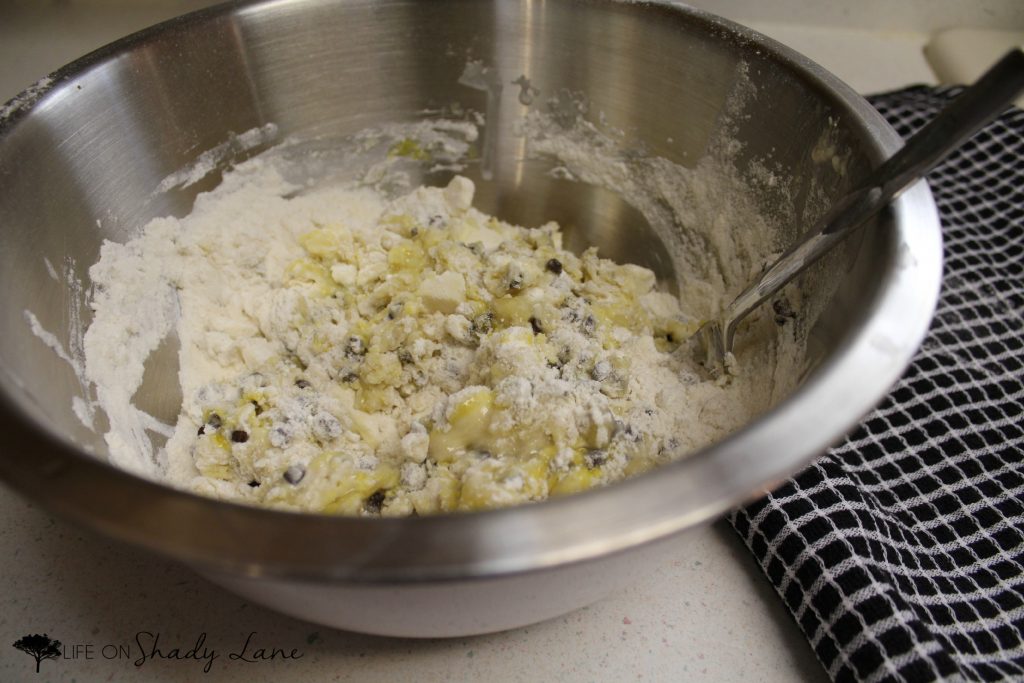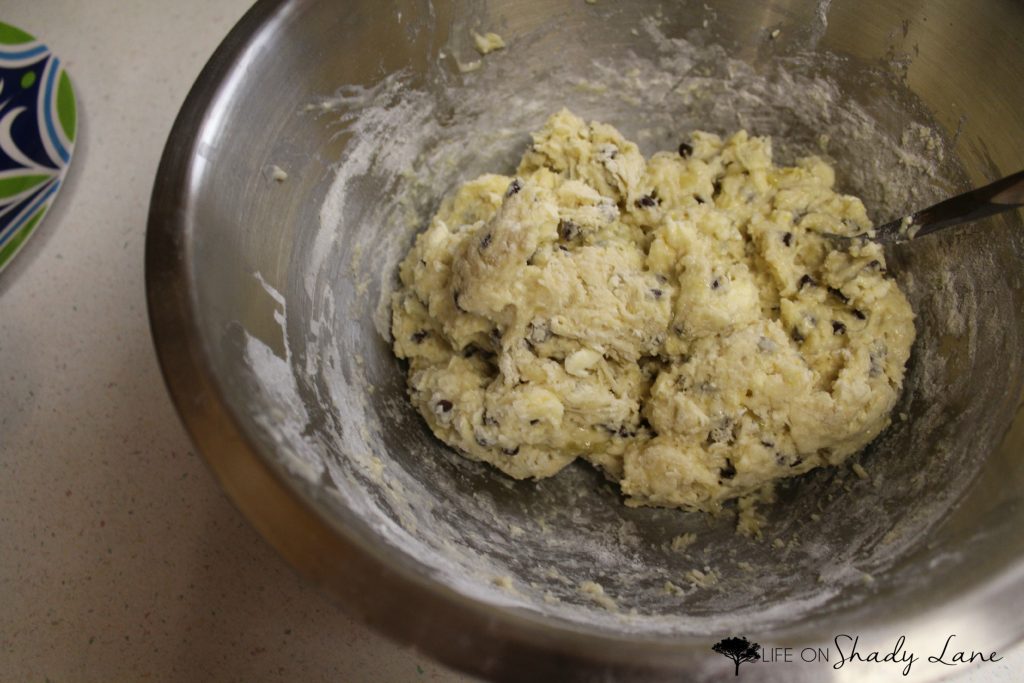 Don't forget that you can sign up to receive my emails – I send one out every time I publish a new post, so you'll never miss out on anything that's happening on Shady Lane! There's a sign up form at the very top of the page. Let me know if you need any help!
Also, be sure and check me out on Instagram, Twitter, and follow me on Bloglovin'