The other night, I was finally feeling that our house (and the kitchen) was organized enough to actually cook something, so I went with our tried-and-true tofu stir fry. Then, the next night, I wanted to try something a little different…and I had some leftover veggies.
So, the pot pie "muffin" was born.
Disclaimer: I did not measure anything when making this so everything is just a guess. If you use this "recipe" just choose what works well for you!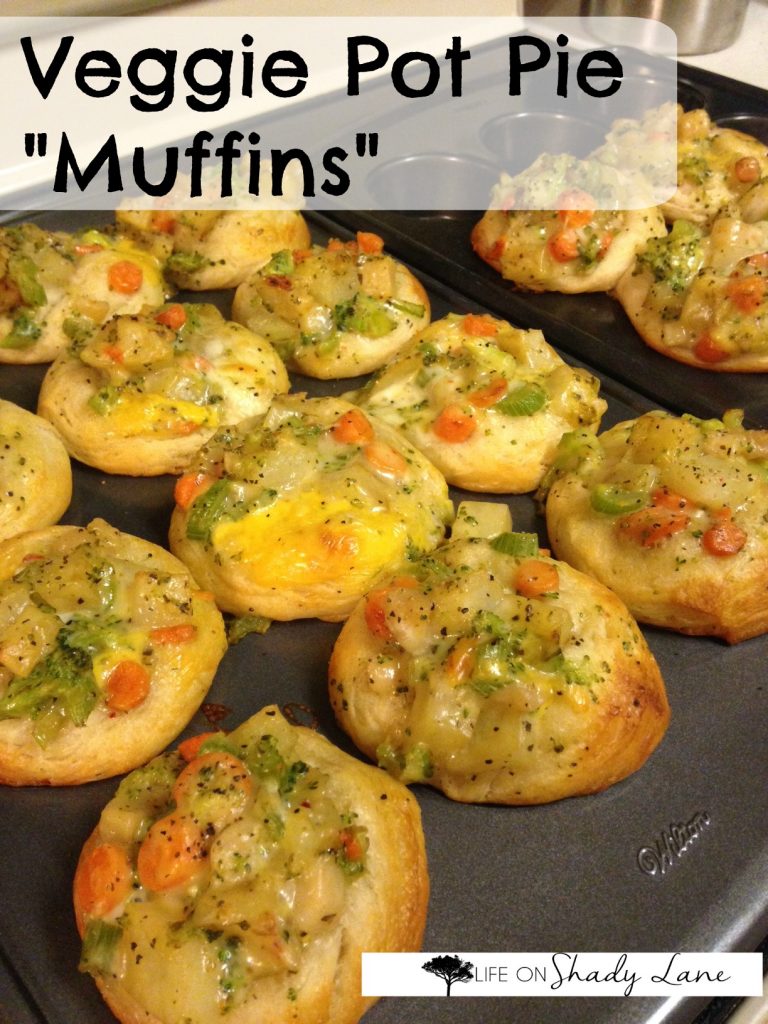 Ingredients:
Two cans of Pillsbury biscuits (I used both the "original" and "flakey" versions)
Olive oil
1 can of cream of potato soup
Two stalks of celery
3/4 of a medium-sized potato
Handful of baby carrots
Broccoli
Salt & Pepper
Cheddar cheese
Jalapeno cheese
Directions:
Preheat oven to 400.
Chop veggies so they're all about the same size – pretty small, since they're going in muffins. Then, microwave the carrots and potatoes until they're just starting to get soft.
Next, heat about 2 tablespoons of olive oil in a large pan over medium heat and toss in all of the vegetables. Season with salt and pepper (plus whatever other spices you want). Fry for a few minutes, until all of the vegetables are softened.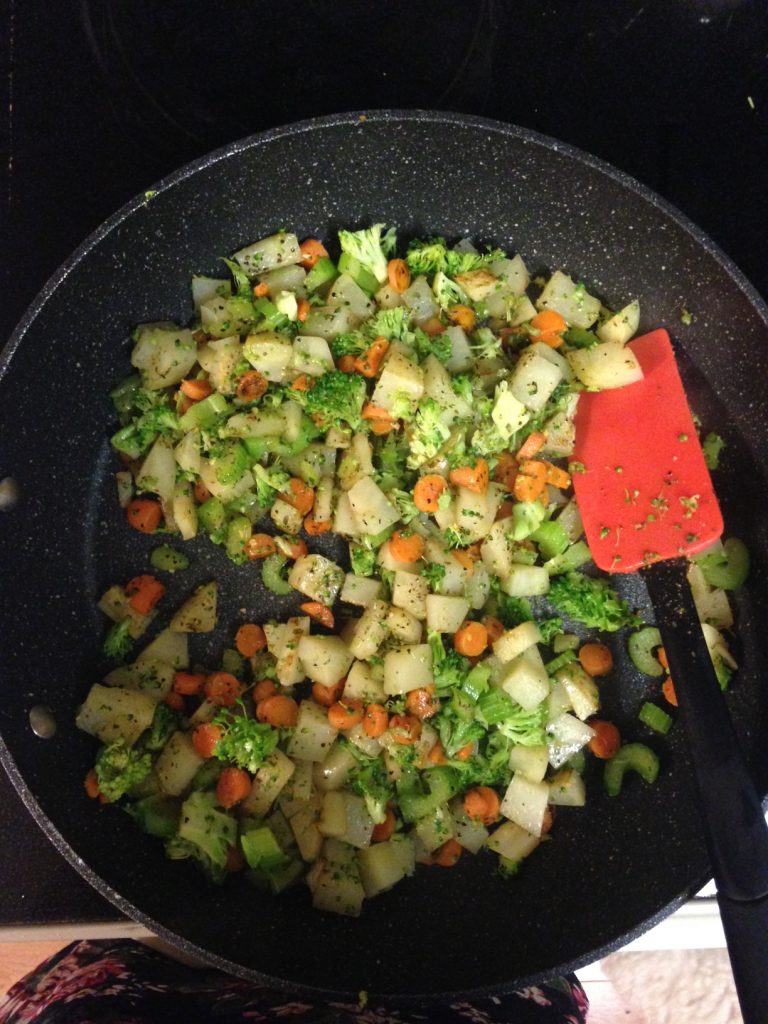 Chop cheese into small pieces. I used block cheese for this, but obviously you can use shredded and skip the chopping. :)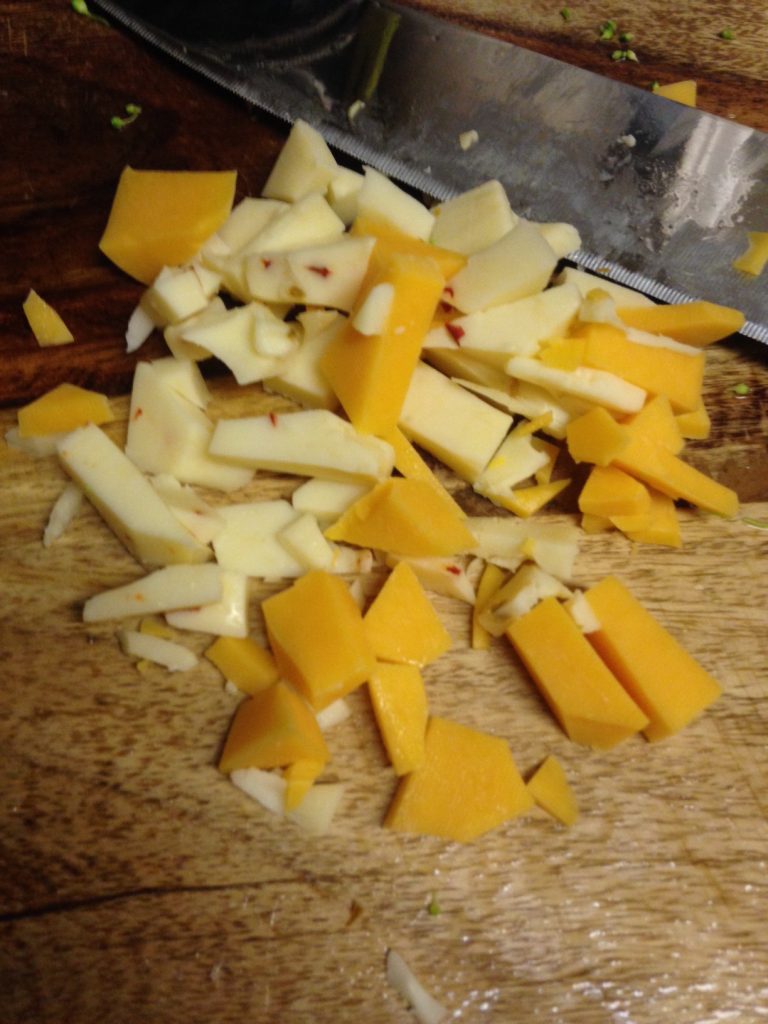 Add cheese to pan and mix in so it starts to melt. Then, add can of cream of potato soup + about a quarter cup of water (just enough to thin it out a bit). Switch to low heat.
Then, put biscuits into ungreased muffin pans, pressing the bottom and sides down around the edges.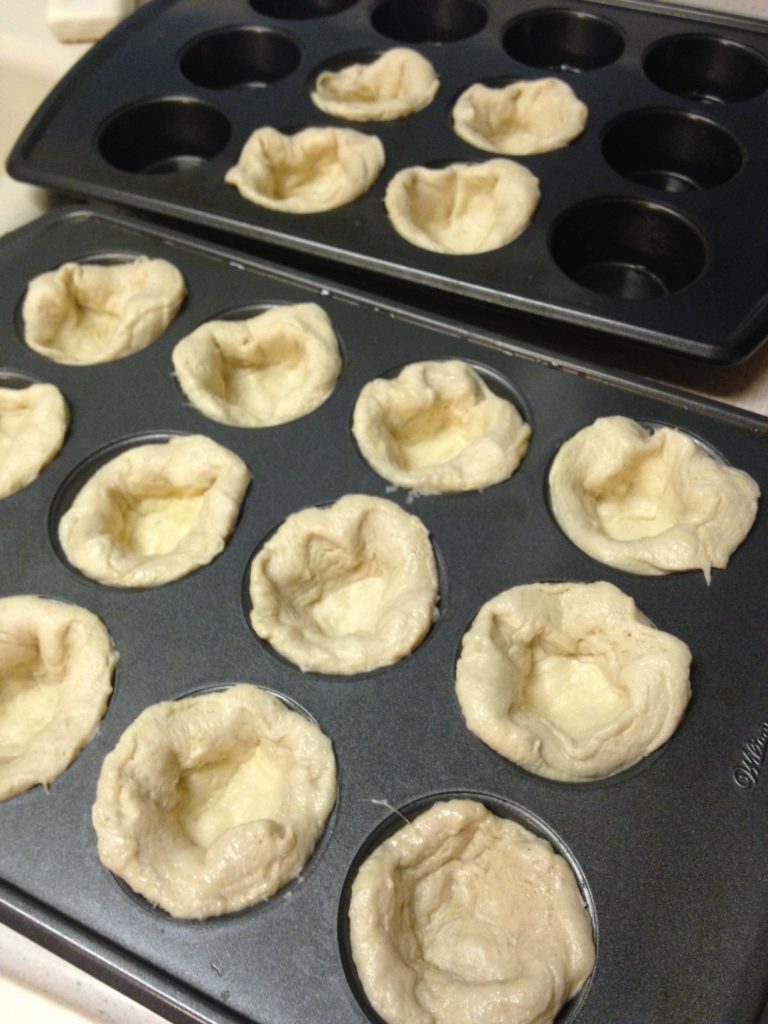 Fill with vegetable mixture. I ended up piling the veggies up a little so that they would all fit into the 16 "muffins." I was a little afraid they would spill over in the oven, but they didn't. Then sprinkle black pepper on top.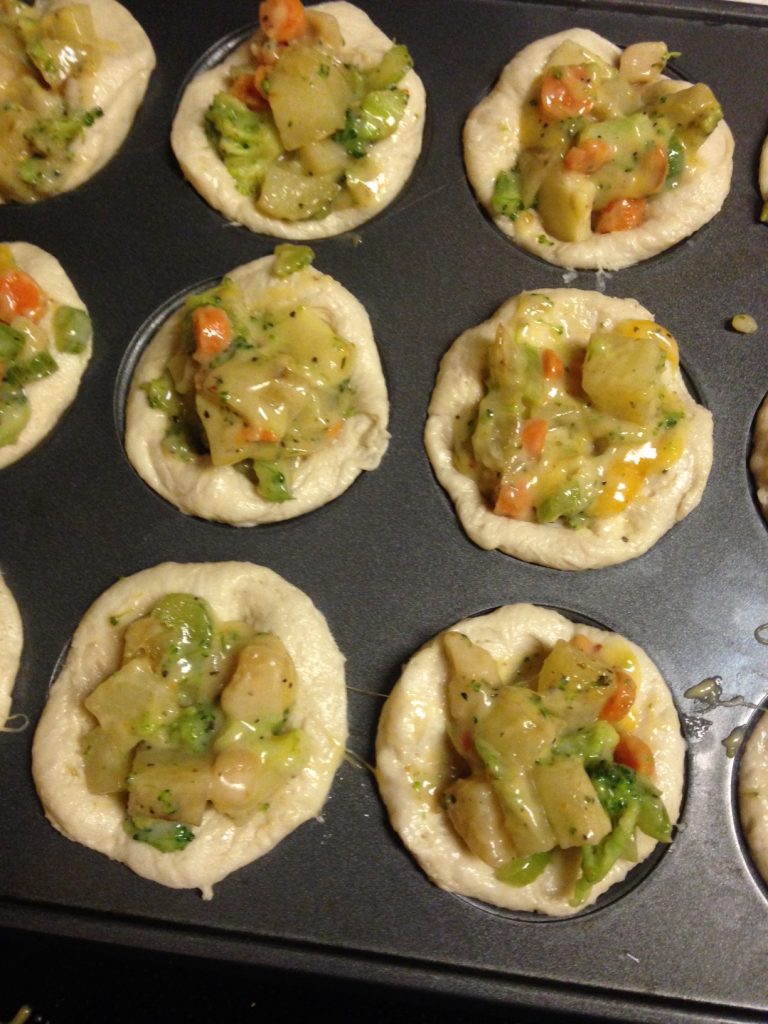 Place in oven and let bake for 15 minutes, or until the biscuits are starting to turn golden brown.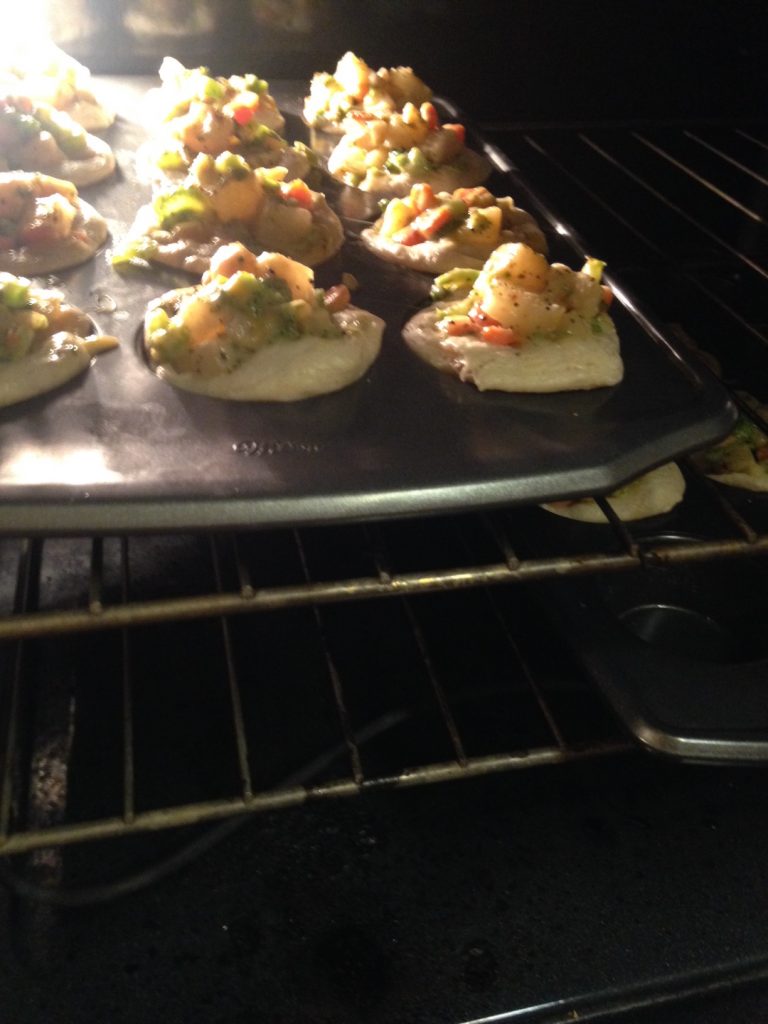 Remove from oven and let cool in the pan for a few minutes. Then, remove from pans. I used a fork to lift the "muffin tops" a little bit so that they weren't sticking to the pans. They came out pretty easily.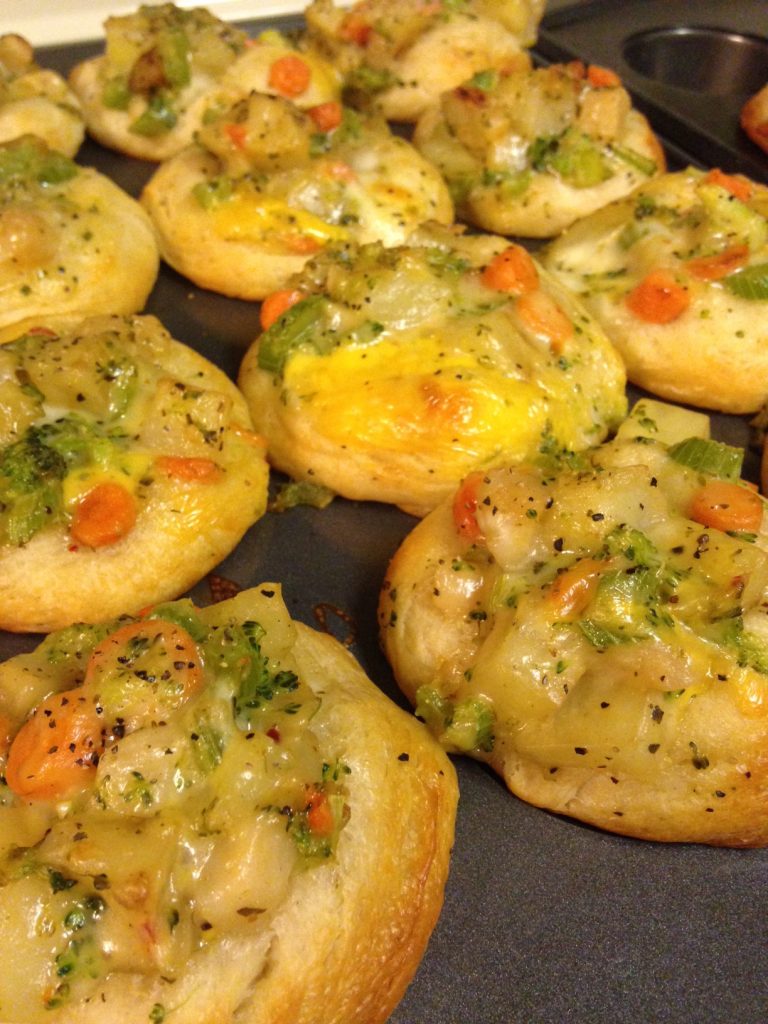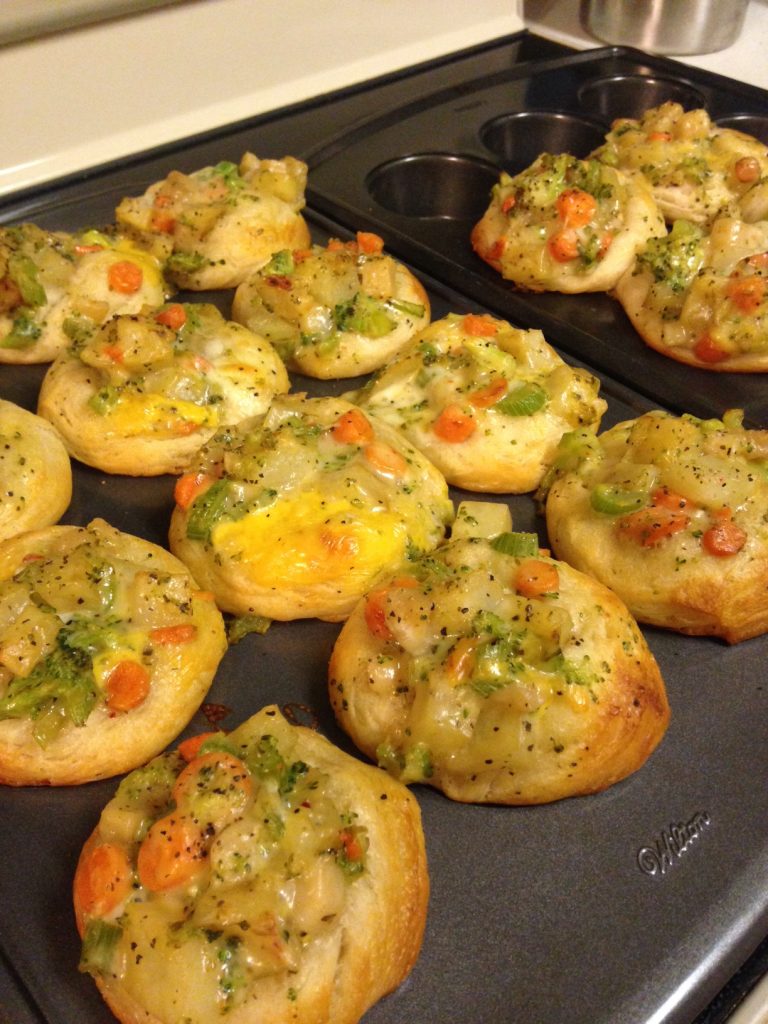 These taste best while they're still warm, but we've been reheating them in the microwave for lunch and they're still delicious. Enjoy!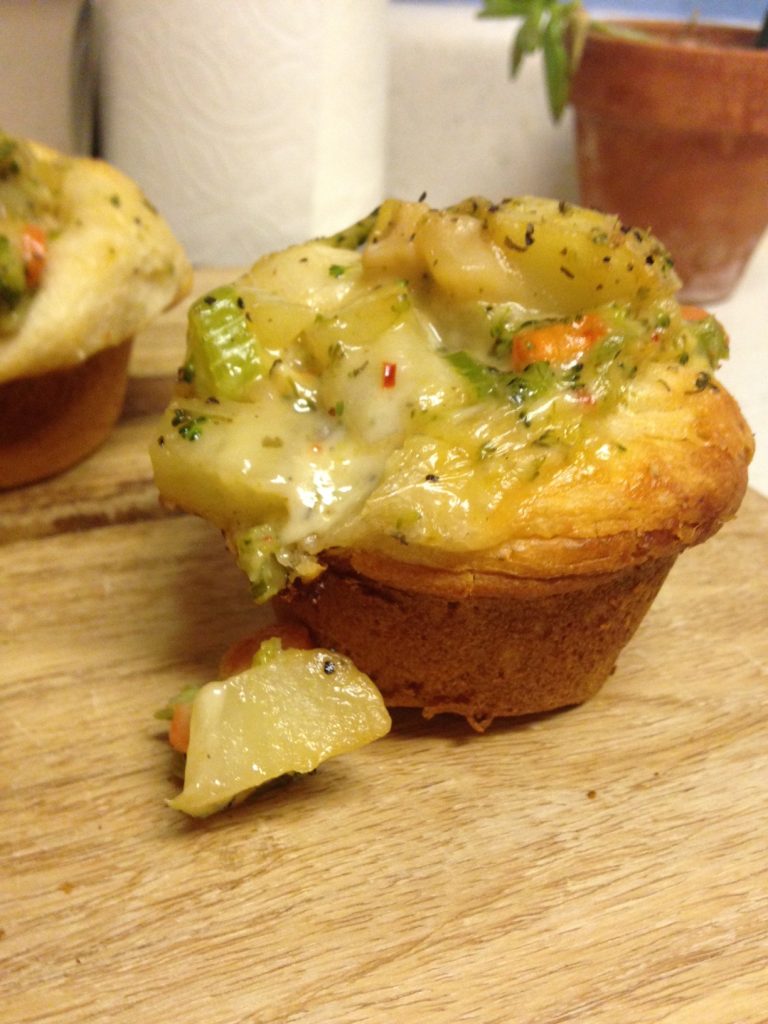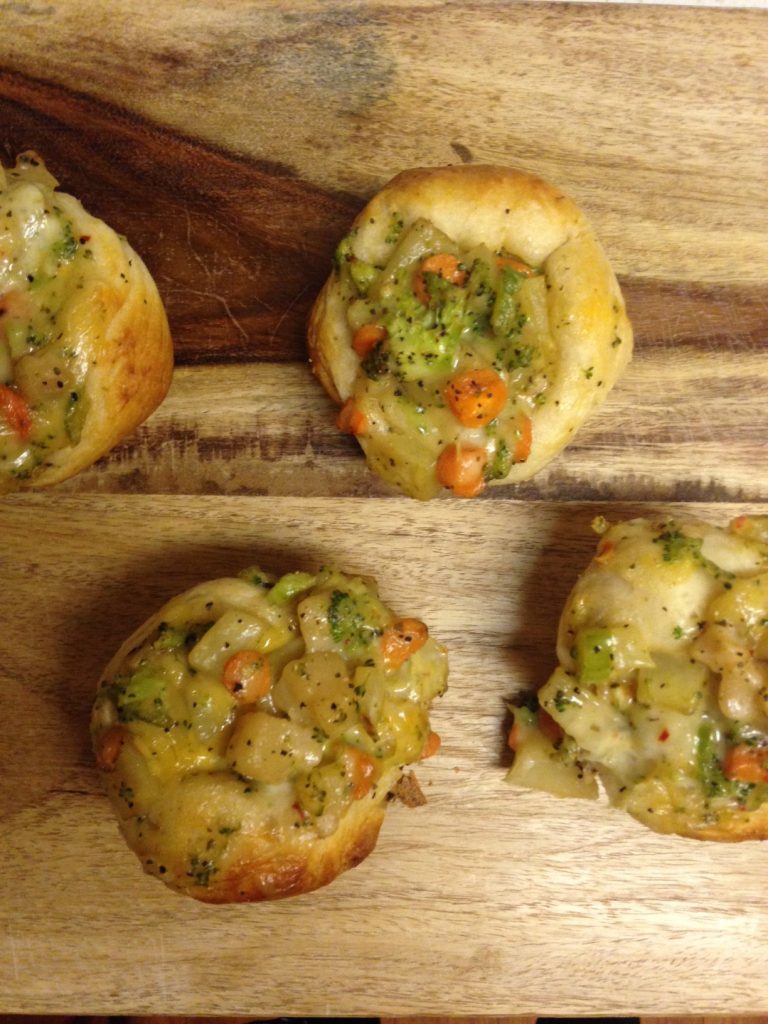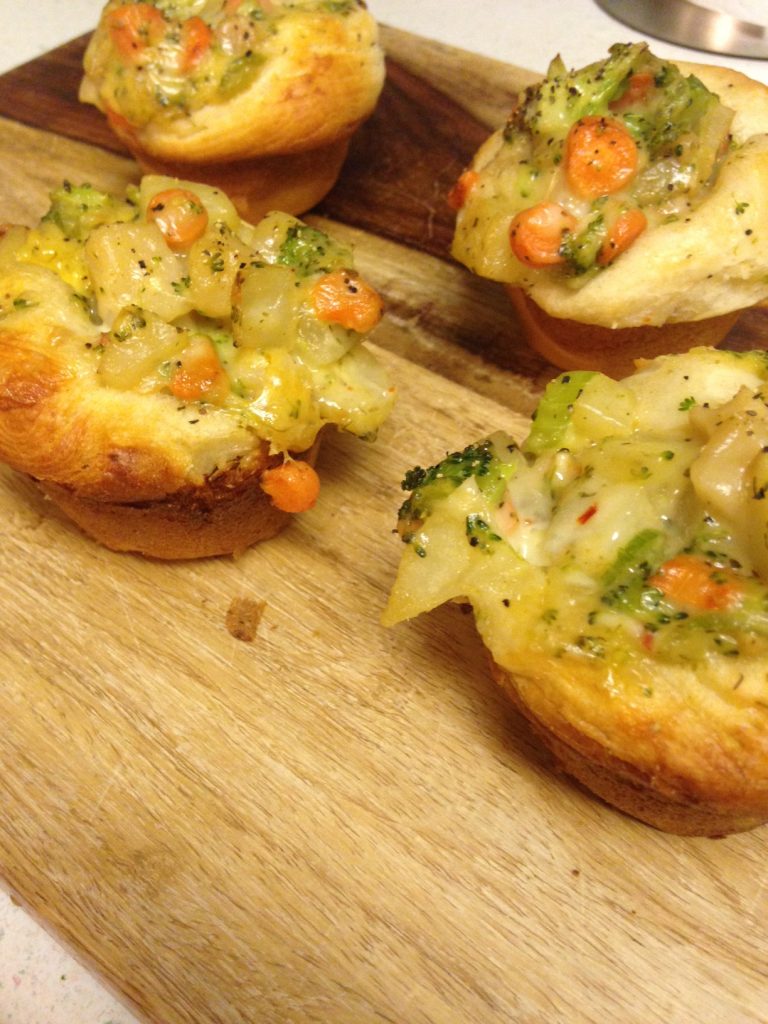 Don't forget that you can sign up to receive my emails – I send one out every time I publish a new post, so you'll never miss out on anything that's happening on Shady Lane! There's a sign up form at the very top of the page.
Also, be sure and check me out on Instagram, Twitter, and follow me on Bloglovin'