While stuffed peppers are a favorite go-to dinner of ours, I very rarely use an actual recipe. However, this week I found a recipe for Mexican quinoa stuffed peppers on Pinterest, and had to test it out – how can you say no to healthy Mexican food? (The answer is: you can't)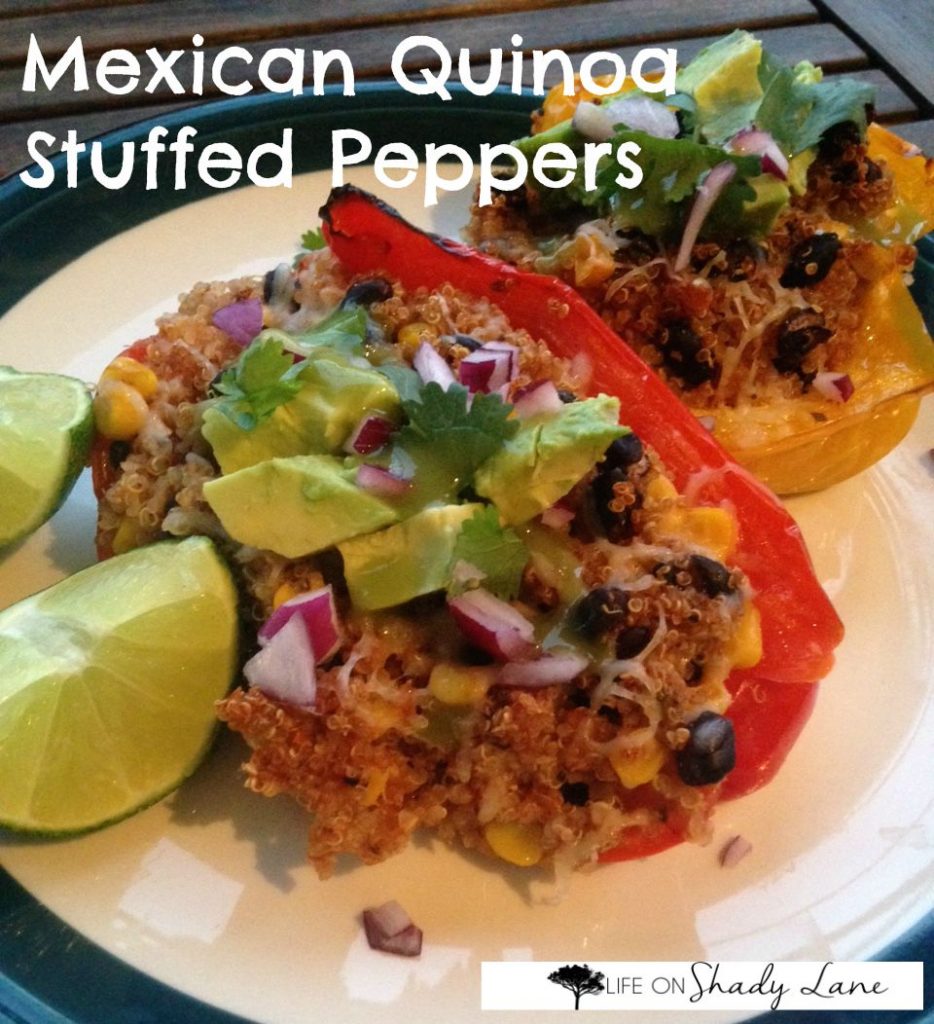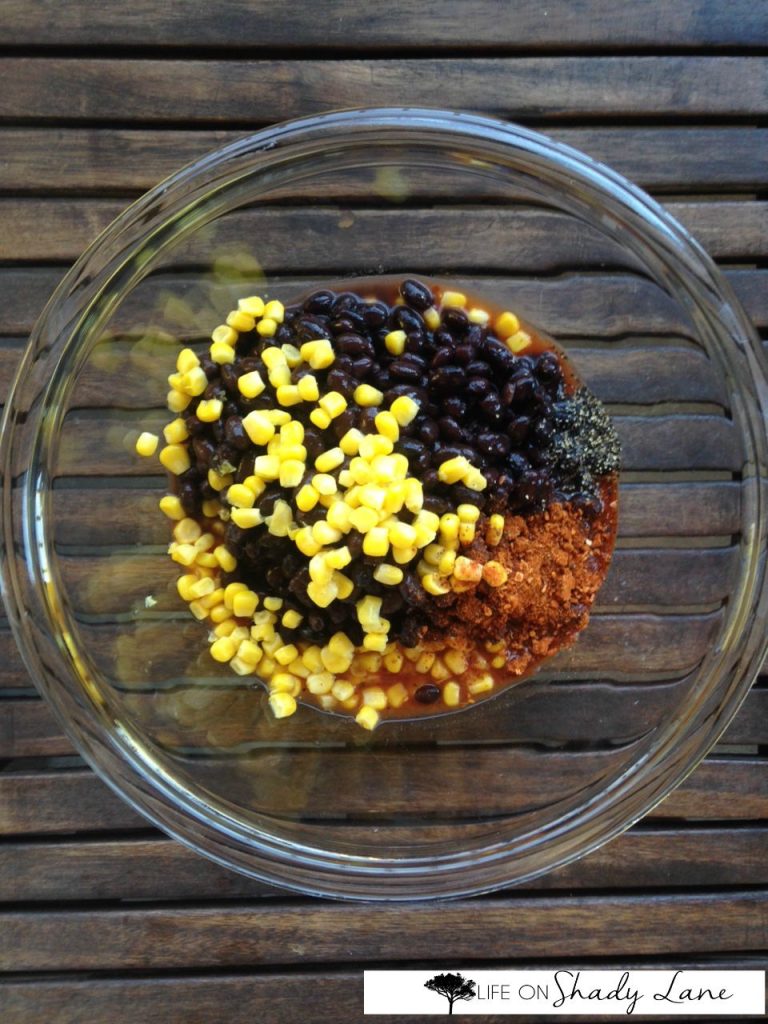 I used slightly different spices, just because we didn't have everything on hand that the recipe called for and I didn't feel like buying more. The good news is that you can pretty much customize it however you want and this is still delicious!
This recipe was super easy, and even though I used one less bell pepper than the recipe called for, we have leftovers. We just covered those up and put them in the fridge. I am always a fan of leftovers!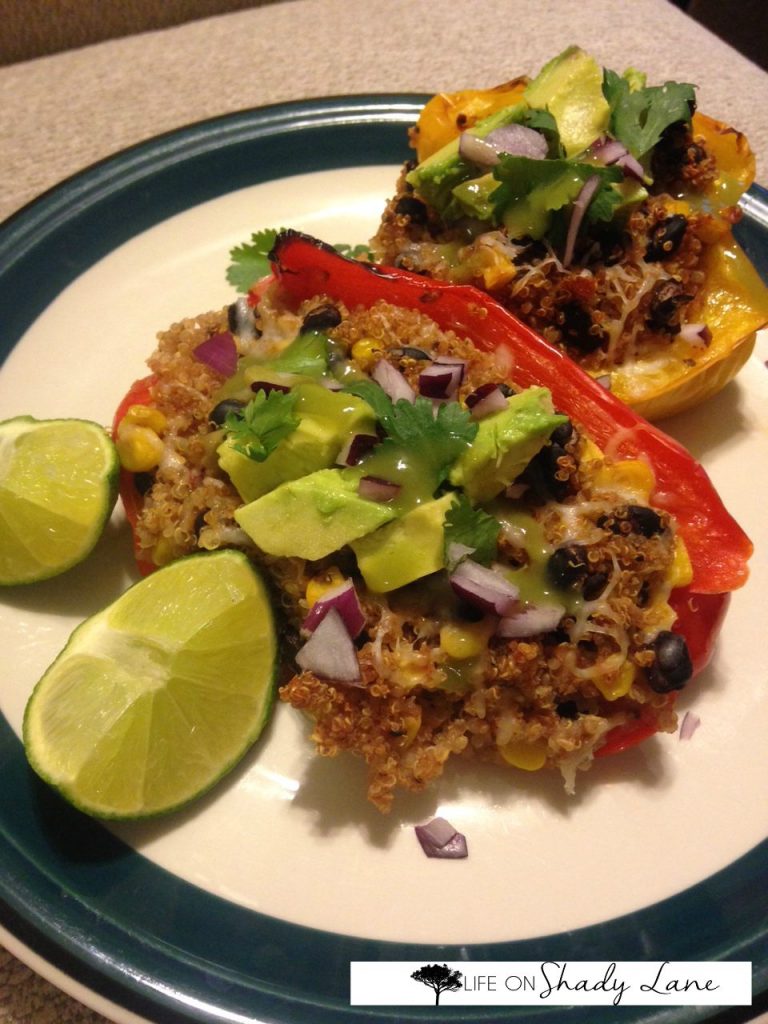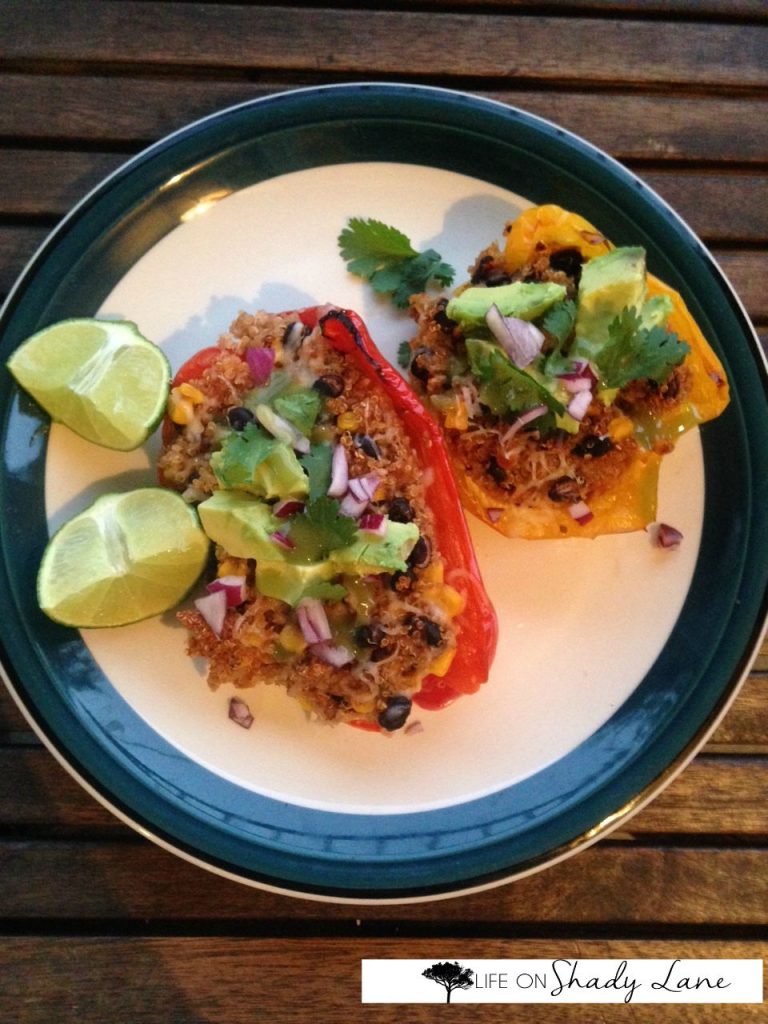 Do you have a recipe I should try? Share it with me!!
Don't forget that you can sign up to receive my emails – I send one out every time I publish a new post, so you'll never miss out on anything that's happening on Shady Lane! There's a sign up form at the very top of the page. Let me know if you need any help!
Also, be sure and check me out on Instagram, Twitter, and follow me on Bloglovin'