Does anyone else find themselves pinning hundreds of recipes on Pinterest and then never getting around to actually making them…or is that just me? It's so easy for me to get sucked into some kind of Pinning-daze, where I emerge 45 minutes later and have no clue what I was even looking at. Scary, right? Then, I end up making simple, tried and true dinners every.single.night. I'm not kidding…we basically eat the same 5 things every week on rotation.
SOLUTION: I'm making it a personal goal of mine to try a new recipe every week – whether that comes from Pinterest or somewhere else. I think it will be good to get out of my comfort zone and put a little more effort in – plus I think we'll find some great new recipes that we love!
First up: This Asparagus & Feta Quinoa Salad
We used peppers instead of tomato and balsamic instead of champagne vinegar. TONS of great flavor! We ate ours as a side dish along with some soup, but it could definitely be your "main course" if you wanted it to be.
Also, let me just say that because we moved to Reno with only what would fit in my very small car…we didn't bring ANY kitchen tools. We moved into a furnished apartment and are using only what they gave us, and that doesn't even include a cutting board. I'm going to call making ANYTHING other than sandwiches or pizza a WIN in this apartment. Feeling pretty good about myself right now. I am woman, hear me roar.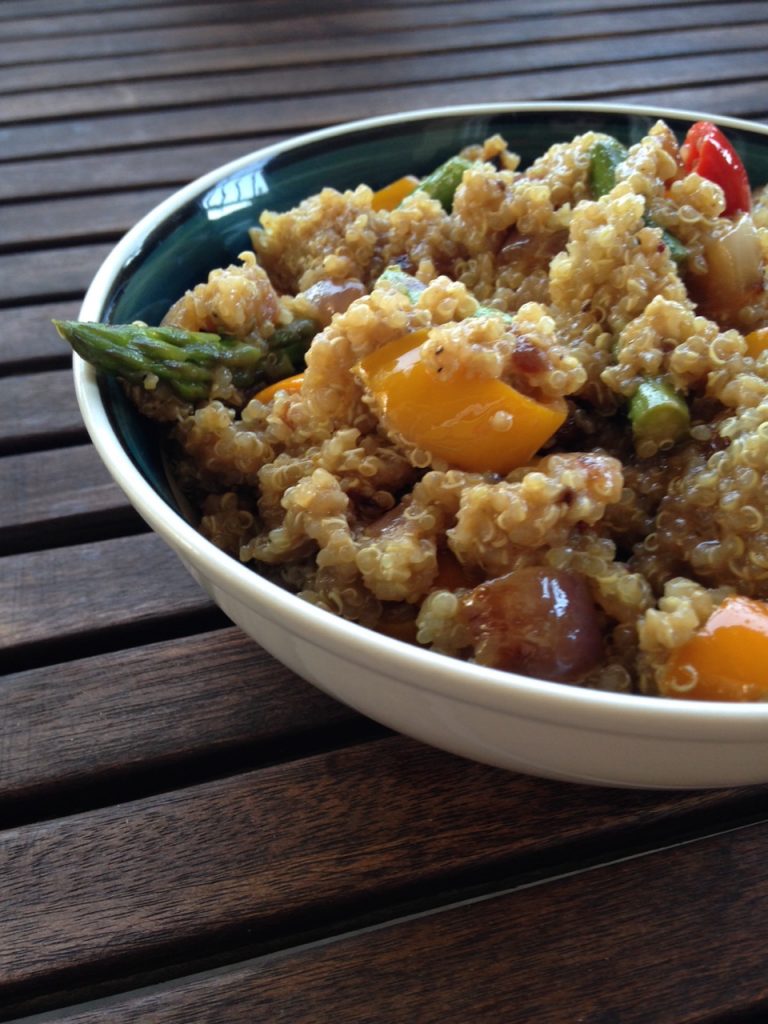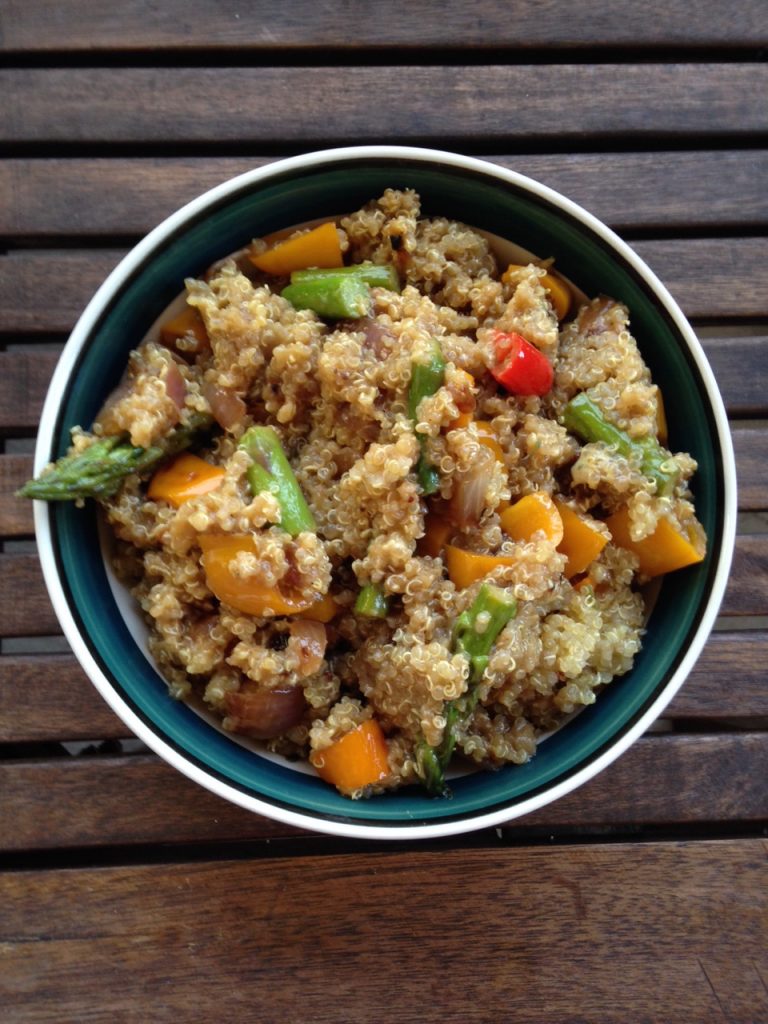 Follow Life on Shady Lane with Bloglovin'