Sometimes when we get home from work at night, all we want to do is unwind on the couch with a glass of wine – going to the grocery store for fresh ingredients and then cooking an entire dinner just seems like so much work after a long day. That's why I absolutely LOVED Hello Fresh when we tried it for the first time last week. I ordered our box online, and it arrived at our doorstep the following Wednesday (exactly when the website said it would!).
We chose the "Veggie Box" (LOVE that they have a vegetarian option!!) and I was not disappointed – three meals made up of farm-fresh, healthy ingredients were inside. All you need to have on hand is salt/pepper, olive oil, and water! The meals each take about 30 minutes from start to finish, which is perfect on a week night.
Here are the three meals we made – every single one was delicious, but I think my favorite was the "Roasted Vegetable Tostadas."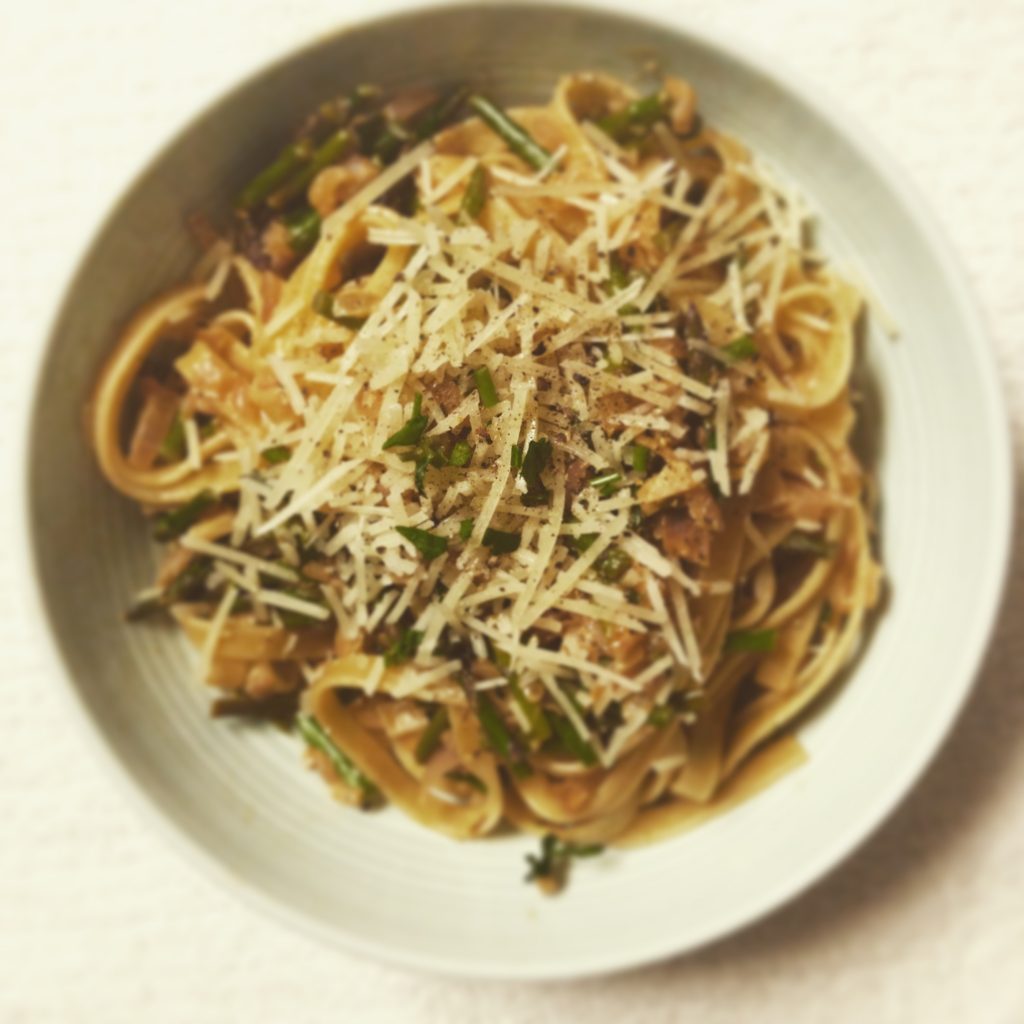 Wild Mushroom Fettuccine (we skipped the mushrooms and threw in some chopped up asparagus instead)

We also made: Roasted Vegetable Tostadas and Cannellini Bean Toasts with Roasted Broccolini (*NOTE: Somehow my photos of these two meals were deleted from my blog + computer. So sorry!! They were both delicious.) 
In case you need them, here are some more reasons to choose Hello Fresh.
Let me know if you try it out – I'd love to hear what you think!
Follow Life on Shady Lane with Bloglovin'