On Sunday, I had pumpkin pancakes for brunch and then later in the day, made this pumpkin pie. I may have an addiction.
But seriously, this is the world's easiest pie recipe…and it requires very few bowls/utensils. Simple cleanup!
All you do is make the topping in a bowl: combine 1/4 cup each of brown sugar and quick-cooking oats and add in 1 tablespoon of margarine. Then, put all of the pie ingredients in a food processor, mix, and pour in your greased pie pan. Top with the brown sugar/oat mixture, and bake at 350 degrees for 55 minutes.
The hardest part was waiting for the pie to chill before eating it. The recipe suggests chilling for 4 hours, but we made it about 1.5 hours. Whoops.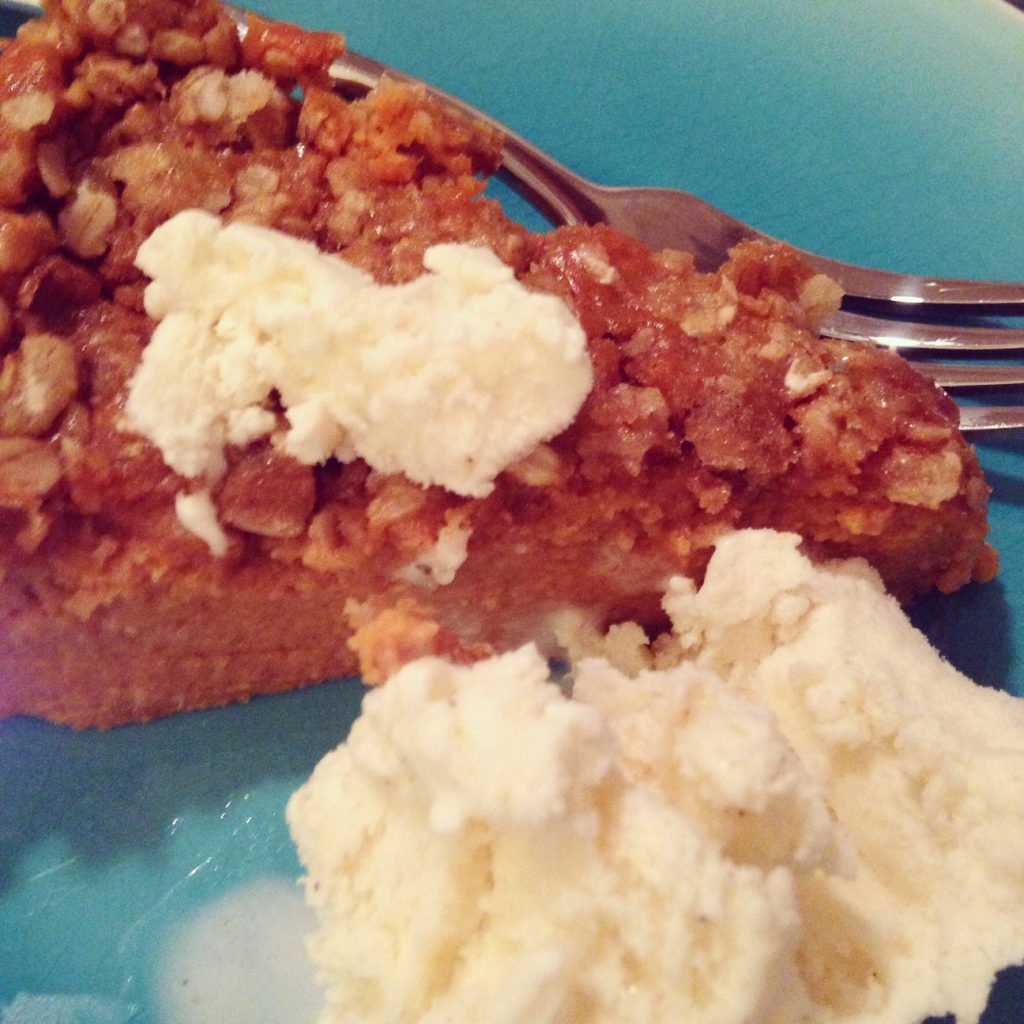 I could have taken a few more pictures during the baking process, but if I'm being honest, I was way too excited for the pie to be done so I could eat it. This is the only picture you get. Just make it and try it for yourself, you'll understand.
Follow Life on Shady Lane with Bloglovin'